In today's world cellphones have become an indispensable accessory that people possess. Phones are so much more than just a medium of communication. Many people store a ton of extremely sensitive information on their mobile devices, including contacts, documents, pictures, etc. This is data that most people do not want to lose.
However, forgetting your password, or not being able to access your screen due to other reasons is a problem that people often face. Therefore, many people try to use certain third-party software like Dr. Fone to unlock their phones. Is this tool really working? This article contains a full review of Dr. Fone, so don't miss it if you want to learn more about unlocking a phone.
Detailed Review of Dr.Fone
What Is Dr. Fone?
Android phone password unlockers offered by Dr. Fone enable smartphone users to unlock a variety of locks on their Android or iOS devices. In case you forgot your Google account and passwords, you can use it to bypass the Factory Reset Protection (FRP) on Samsung devices. Furthermore, its screen unlock function can bypass various screen locks, including PINs, fingerprints, face ID, passwords, etc.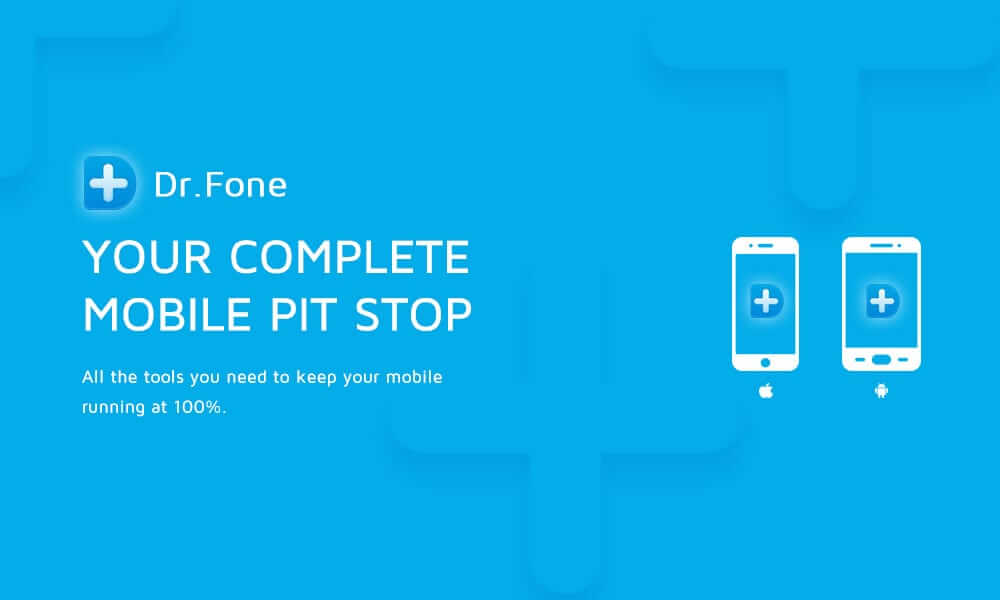 Does Dr. Fone Unlock Work?
This is a frequently asked question and has received mostly positive responses on various platforms. Dr. Fone is a professional unlocking software highly recommended by many users. It works in most cases. Nevertheless, there are still a small number of users who say that this software is not suitable for their devices, so they have to give up using it. It would be better if you could know in advance whether the software is suitable for your device. In this case, you might try another tool that offers a free trial to test compatibility. This is more efficient and time-saving.
How to Use Dr. Fone
Since there are several unlocking functions of Dr. Fone, we only described one of them here as an example. Below are the steps to unlock the Android screen lock with Dr. Fone.
Step 1. Download and launch Dr. Fone on your computer. Connect your device to the computer and select Screen Unlock from the list. Then click the Unlock Android Screen button in the program.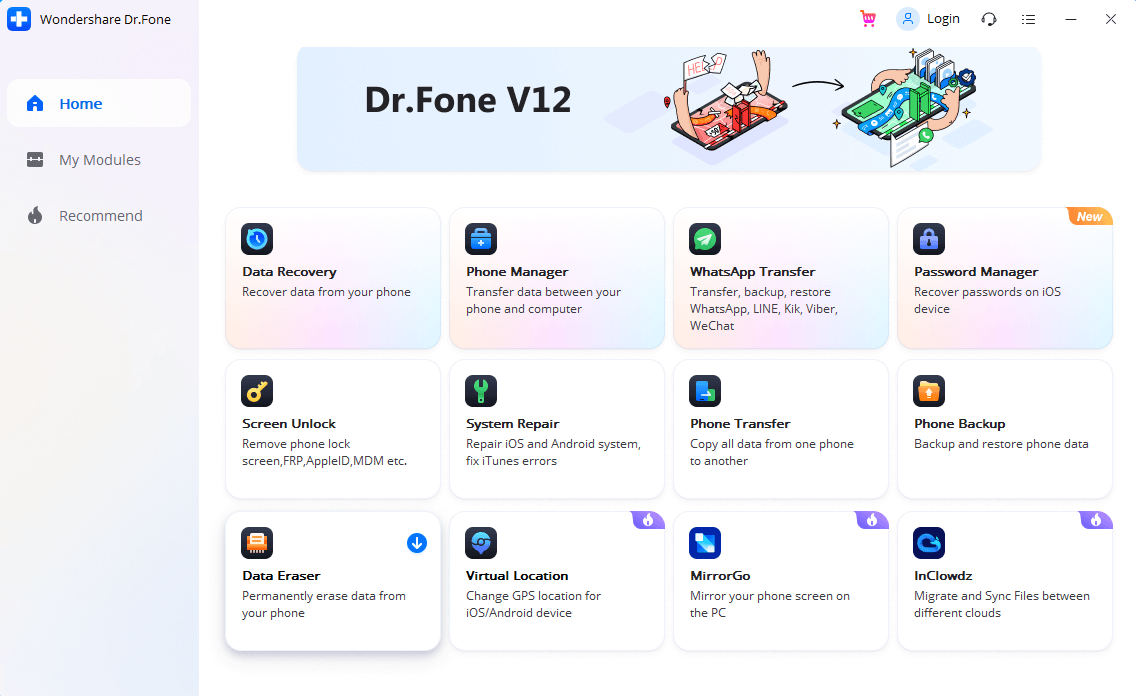 Step 2. In this section, you will be provided with two solutions to choose from. Simply select the suitable mode according to your device model.
Step 3. Next, follow the instructions to put your device into download mode.
Turn your phone off.
Press and hold Volume Down + Home button + Power button simultaneously.
Press the Volume Up button to enter download mode.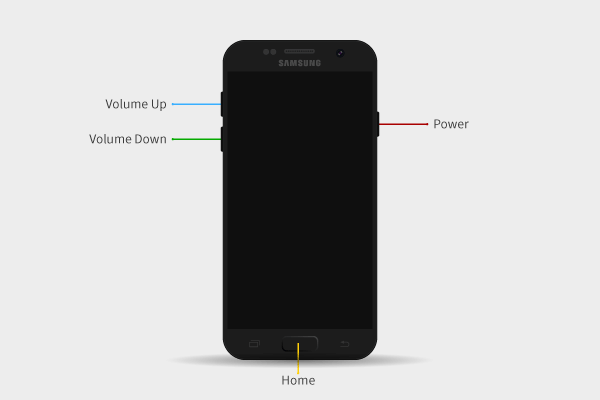 Step 4. After your device is in the download mode, the software will begin downloading the recovery package. Now click on Remove Now to complete the process.
Why or Why Not Choose Dr. Fone
Pros
It is compatible with both Windows and Mac.

It can unlock Samsung and LG phones without data loss.

It is useful when you have accidentally forgot your phone's passcode.
Cons
It is not practical since it does not function with the latest devices.

The feature of unlocking without losing data is merely a gimmick, since it only works with some outdated versions.

The customer support team is not professional enough to help users to solve issues.
Dr. Fone Does Not Work? Try This Professional Unlocking Tool!
Although Dr. Fone has received a lot of positive reviews, there are still times when Dr. Fone is not able to unlock a device for various reasons. At this time, there is another powerful alternative. Here comes Wootechy iDelock (Android)! It is a reliable desktop application that can unlock various Android phones. With a user-friendly guide, you can bypass the screen locks or FRP lock easily. Furthermore, it provides a free trial for users to test compatibility. So you don't have to worry about wasting money anymore.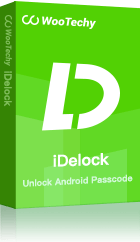 Highlights of Wootechy iDelock (Android)
It is compatible with more than 6000 Android models with an impressive success rate.

No technical knowledge is required to use this software as it is very easy to understand.

It is armed with multifunctional unlocking capabilities, including unlock FRP and all Android screen locks.

Among the most popular software for unlocking Android devices, it is loved by users around the world.

How to use iDelock?

Firstly, you need to download and install iDelock (Android) on your computer. Then open the software and select Remove without Data Loss.

Next, iDelock will automatically detect and show brand and device model. You can manually enter the information if the information is incorrect.

After that, click Start and the app will begin downloading the data package for your phone. Once it is completed, you should connect your Android phone to the computer via a USB cable.

Follow onscreen instructions to reset your phone. And click Start to Unlock.

At this time, iDelock will start removing the screen lock. It might take some time to finish it.

Conclusion

Dr. Fone's screen unlocking tool is a good choice for those seeking access to their devices. However, if you feel that Dr. Fone is not the right deal for you, it's not the only option you have. iDelock (Android) is a professional tool that enables you to unlock your Android device in a few simple steps. It comes in very handy for those who lack technical knowledge. Pick one that you like and give it a try!