The most advanced technology is not free from imperfection, occasional glitches, and malfunctions. Android devices require a Google account to be synchronized with your device, so it facilitates smooth management of files, data, and integration of necessary information to enhance security.
It is likely for you to encounter a "Account Action Required"notification when using Google Play services; this ticks off many users as it is interrupting and simply would not go off. It is often an indication that there is a mismatch or disruption between your Google account and the device to which it is synchronized, and this needs rectification.
In this piece, we have highlighted a few things you should know about how to remove account action required on Google play services. Stay tuned.
Why Does Google Play Require Account Action
Occasionally, users may see a notification from Google Play Services that says "Account Action Required". This notification usually appears when there is an issue with the user's Google account, and it needs to be resolved before the user can continue using Google services on their device.
Some of the common reasons for the "Account Action Required" notification include:
Password Change: If the user has recently changed their Google account password, then they will need to update their credentials in Google Play Services to continue using Google services.
Security Issues: If Google detects any suspicious activity on the user's Google account, it may prompt them to take action to secure their account.
Gmail Account Issues: If the Gmail that links to your device is not syncing, it may cause "Account Action Required" to appear.
Outdated Version: In some cases, the notification may be due to an outdated version of Google Play Services. Users can resolve this by updating Google Play Services to the latest version available on the Google Play Store.
How to Remove Account Action Required Notification on Google Play Services
Since the "Account Action Required" notification from Google Play services can be due to a myriad of issues with your Google account, there are many solutions that can be used to resolve this issue.
Now, most of this would require making a few changes to your account or tweaking some settings to erase this message. This section is a walk of the different methods you can use to address this issue.
Log out and in Your Google Account
A basic way to resolve the account action required on the Google Play services is to simply log in and out of your Google account. With this, it is hoped that any discrepancy with the syncing of your account on your device would be resolved.
This method is specifically more helpful if the issue has to do with multiple sign-ins or multiple Google account syncs. A sign-in and sign-out would restore your Google account to normalcy and erase the notification.
Update or Reset Your Google Account Password
One of the common reasons you get the account action needed notification on your mobile device is when a new set password has not been updated on the device. This can cause the device not to recognize the Google account, and what you can do to resolve this issue is to update the password on your device or reset a new password and sign in with it on your device.
Remove Your Google Account and Add Again
Another common way to resolve the issue is to completely remove your Google account on the device and add it again. The period between removing the Google account from your device and adding it again might help to reset the normal Google function and rectify this issue. To do This:
Tap on Settings on your device from your home page.
Scroll down to find Accounts and tap on it.
Select the Google account and tap Remove Account.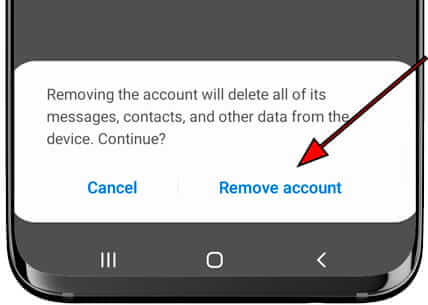 After you have removed it successfully, select the Add Account option to add your account again.
Disable and Enable the Google Play Services Notifications
It is possible that your Google account syncing is accurate and that Google Play requires account action is a basic glitch in the notification. If this is the case, disabling and enabling the Google Play Services notification on your Android device might help resolve the problem. To do this, follow these steps:
Open Settings > Notifications> All app.
Scroll down to select Google Play Services >Notifications.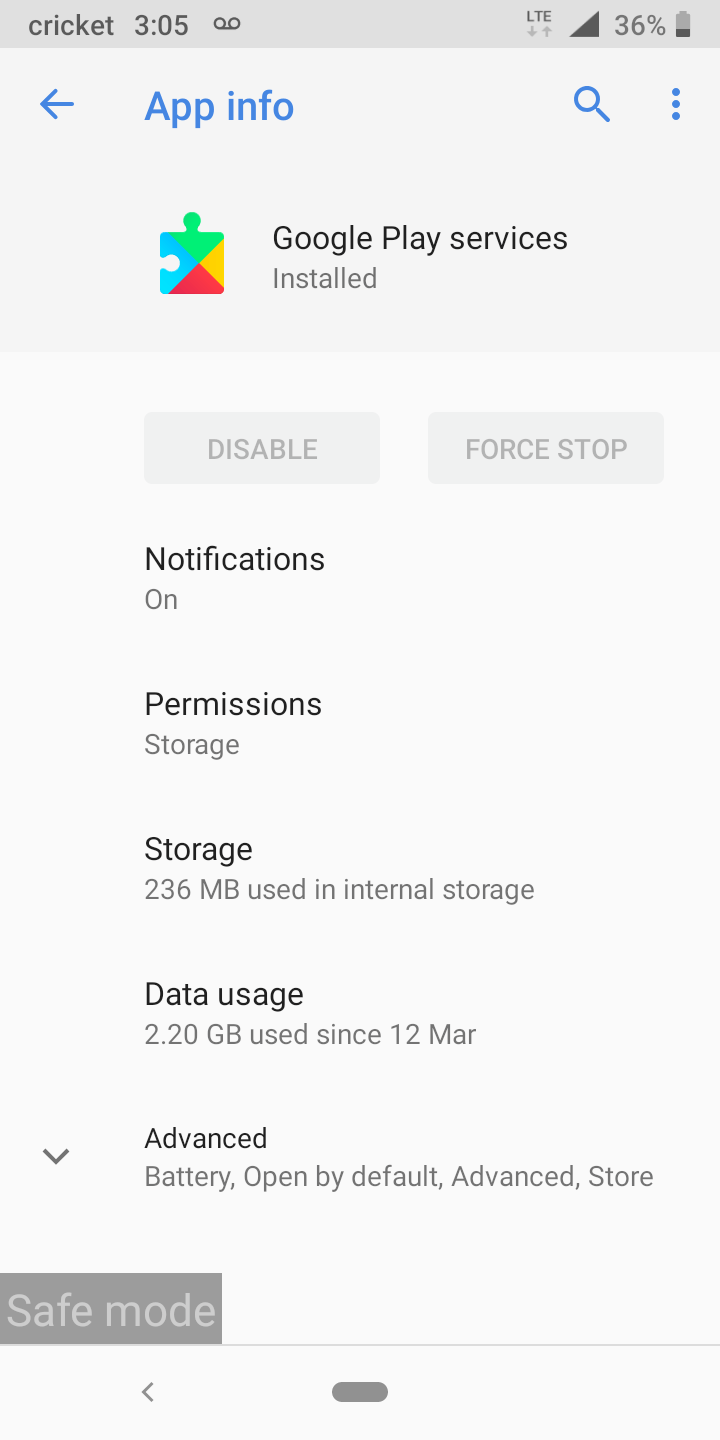 Toggle to turn the notification off, hold on for a few minutes and turn it back on.
Turning off the notification should cause the notification message to be erased, and when you turn it back on, the notification should no longer appear.
Clear Cache of Google-related Services
The cache of your applications is simply a buildup of data and all the necessary information over a long period. Clearing the cache of your Google-related services could help restore any underlying fault or discrepancies and resolve the issue at hand. To do this,
Navigate to Settings > Apps & Notifications > All apps.
Scroll to find Google related services and select them one by one.
Find the Storage option> Cache > Clear cache.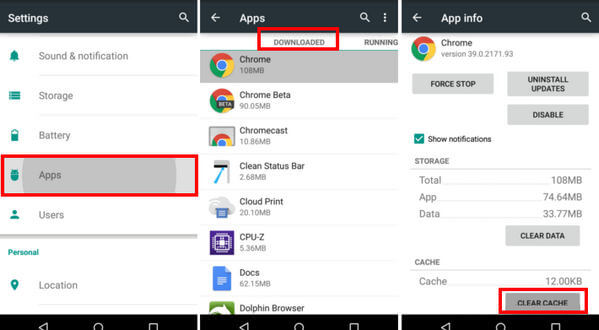 Uninstall the Google Play Store Updates
One other basic action you can perform to resolve this issue is to uninstall the Google Play Store updates. To do this,
Head to Settings > Apps & notifications.
In the All apps section, choose Google Play Store.
In the top right corner, tap on the three dots.
Now select Uninstall updates and wait for it to complete.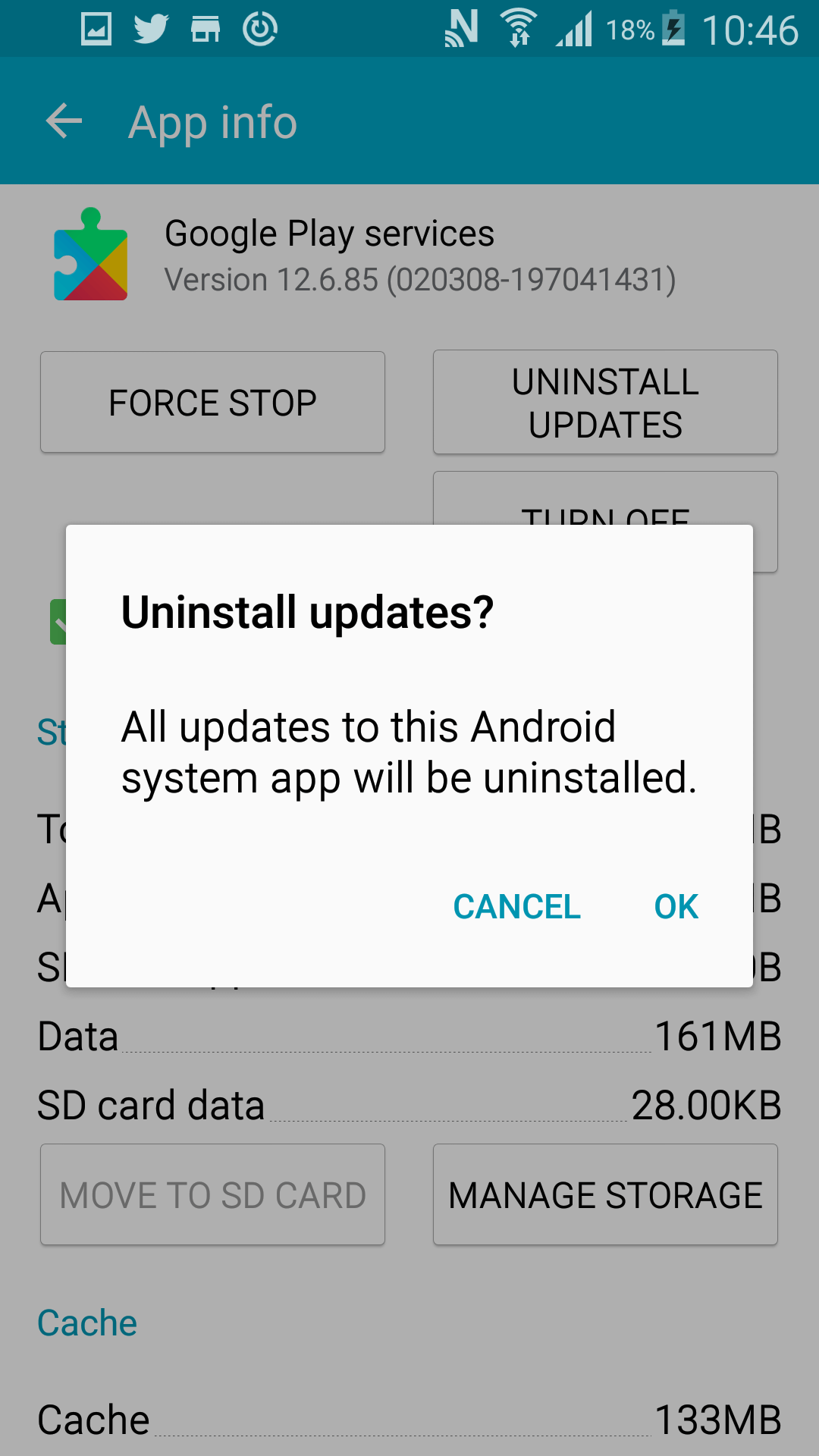 Restart Your Android Phone
A restart is a quick fix to resolve minor issues with your Android device, and you can take advantage of this to fix this situation. To restart your Android device, long-press the power button on your device and select restart.
Factory Reset Your Android Phone
If you have tried any of the above options to no avail, you might have to resort to conducting a factory reset to resolve the situation. To get started,
Proceed to the Settings > About phone > Backup & reset > Factory data reset.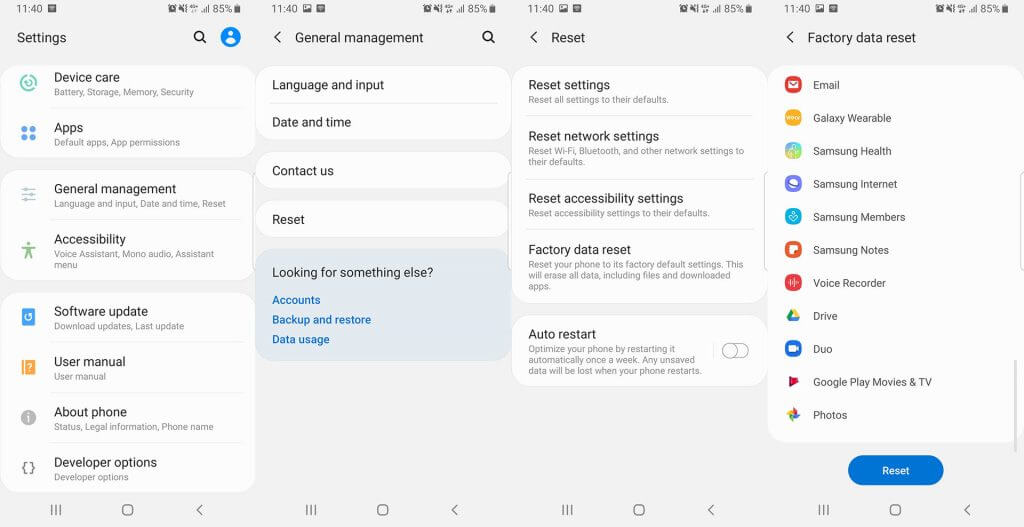 How to Remove Google Account if You Forgot the Password
All methods that have been highlighted above involve making little adjustments and alterations, and there is no guarantee that they might work on your device. One possible situation is that you forgot the Google account password and can not use any of the methods above.
In this case, you need a professional tool that can guarantee you positive results. If you want to remove a Google account from your device and can no longer remember your password, you have WooTechy iDelock (Android) to the rescue.
Developed for Android devices, WooTechy iDelock (Android) is a renowned and top-class tool that can help resolve locks issues on your device. It is a top-rated tool that has received much credit due to its effectiveness in removing Google account verification(FRP) and various Android screen locks. To use this tool, there is no need to have any technical expertise due to its user-friendly interface; it also offers a high success rate and considerate customer service.
How to Use WooTechy iDelock (Android) to Remove a Google Account Without a Password
Step 1: Download and launch the WooTechy iDelock (Android) software on your personal computer. Select Remove Google Lock (FRP). Then with an original lightning cable, connect your device to your personal computer.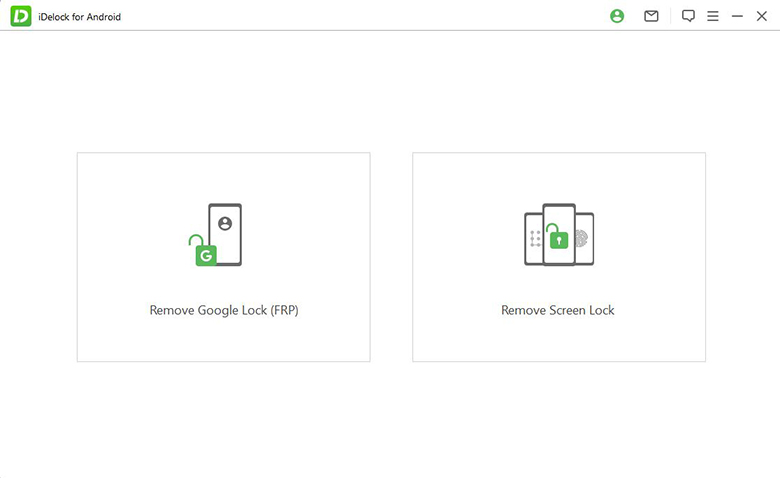 Step 2:Verify the information that will be loaded about your device and click Next to proceed.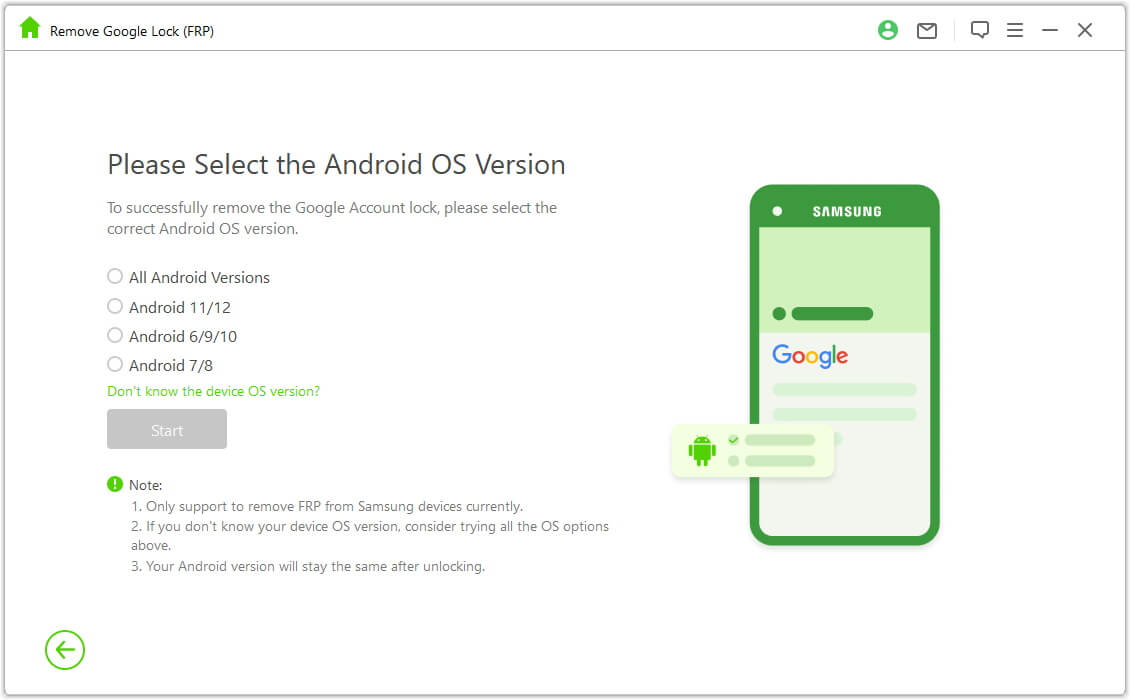 Step 3: Download and extract the data and firmware packages. Put your device in recovery mode and then iDelock will start removing the Google account on your device.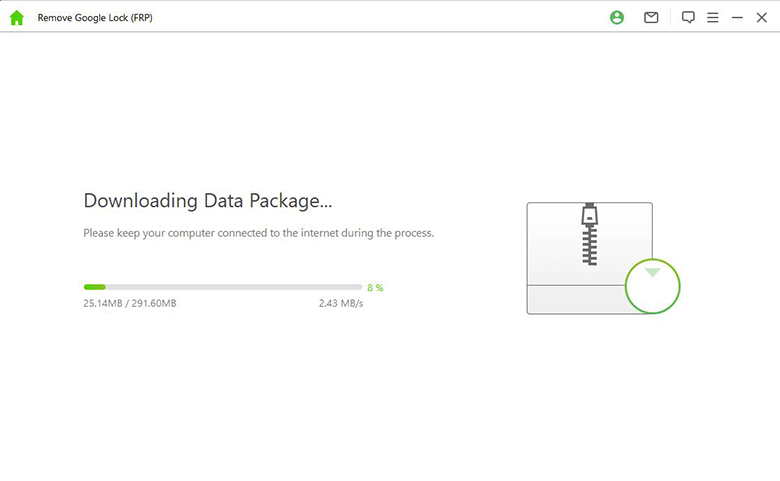 Step 4: Please wait patiently and once this has been completed successfully, you can see the message on the screen.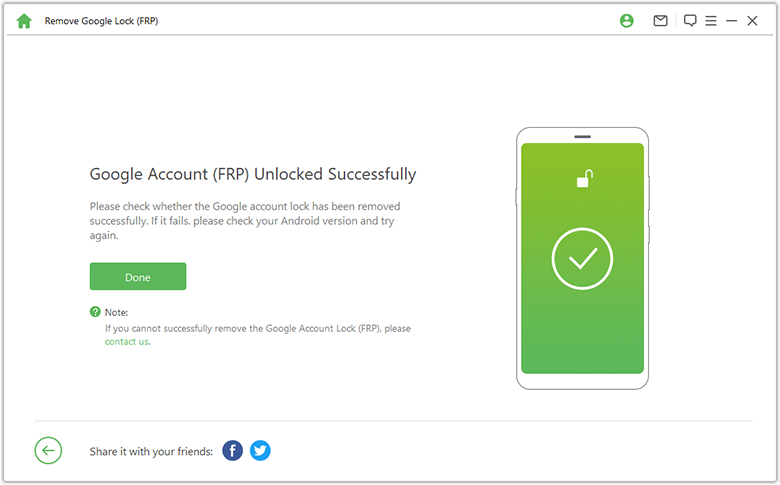 Conclusion
The "Google Play services requires account action" is no doubt an irritating notification that needs to be adequately addressed. We have highlighted several tweaks that you can perform to get rid of account action required notification above. This method might only work depending on the peculiarity of the situation; this is why we recommend the professional WooTechy iDelock (Android) to remove your Google account without a Password, irrespective of the condition of your device. Bypassing a Google account with a forgotten password should not be such a pain in the neck, and WooTechy iDelock (Android) can achieve this in no time with any hassle and risk involved.