There are several tools available online to fix problems with Google account verification and factory reset protective locks. One of the tools is Pangu FRP Bypass, which enables you to bypass an FRP lock when you come across one. With Pangu FRP Bypass, you can delete the Google account and never lose access to it again. Nonetheless, this tool has its own intricacies and characteristics. In this article, you will learn everything about the Pangu FRP bypass tool. Keep reading to explore more!
Full Review of Pangu FRP Unlocker
1

What is Pangu FRP Unlocker?

Pangu FRP unlocker is a tool created to assist in getting through FRP (factory reset protection) lock. In order to protect the user's privacy, the FRP lock is activated when an unauthorized user uses the phone. But if the phone owner forgets the password, then he/she will be locked outside. Then Pangu FRP unlocker comes in handy. Many different Android phones can be used with this tool. Users can bypass Google account verification by deleting their old accounts and creating new ones, thereby regaining access to their phones.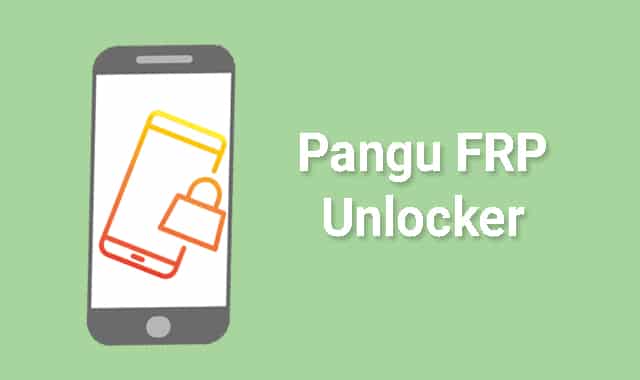 2

Is Pangu FRP Unlocker Secure?

No. The Pangu FRP unlocker isn't safe and reliable. Users complain that it causes information leakage and significant problems with the device. Different from other applications, there is no official website for the Pangu FRP bypass tool. Thus, it may cause damage to your phones by providing malware. In this case, you may need another professional alternative to solve this problem.
3

How to Use Pangu FRP Bypass Apk

You might be curious about the method to perform the FRP bypass. The Pangu FRP unlocker usage instructions are provided below.

Note

You need to prepare a 256MB flash-contained random access memory before using the Pangu FRP bypass apk. Make sure the network connection is stable.

Step 1. Firstly, turn off all applications on your phone as they may interfere with the procedure. Then download the apk file and transfer it to a USB flash drive.

Step 2. Use an OTG cable to connect your device to the USB flash disk. Once this is finished, install the Pangu FRP bypass apk on your phone. You should allow the apk under unknown sources in your phone's settings.
Step 3. After it has been installed, open the apk. Click the three dots and select the browser sign-in option. Enter the information for the new Google account you created.
Step 4. Once everything is in place, click done and wait for a while. Then restart your phone manually.
Step 5. When the phone turns on, it will let you know that your new Google account has been set up. Now you will be prompted to log into your account. Input the information and the FRP lock will be removed.
4

Pros and Cons of Pangu FRP Bypass Tool

The benefits and drawbacks of utilizing the Pangu FRP bypass unlocker are listed below.
Pros
Using this tool results in a simple process that unlocks the locked phone.

Compatible with different Android system versions from Android 4.0 to later.
Cons
It has a low level of stability, so it sometimes malfunctions.

Require a random access memory for its operation.

There is no official website or customer support service.

Low security and poor success rate.
Alternative to the Pangu FRP Bypass Tool
Since the Pangu FRP bypass tool occasionally has a fruitless result, there is a powerful alternative available for your usage. That's iDelock (Android) from Wootechy. It is a trustworthy and efficient solution for getting over the FRP lock. You can use it to bypass the Google account verification and remove all kinds of screen locks.
What Makes iDelock (Android) Stand Out
75.000.000+
Downloads
With an user-friendly interface, even a novice can use the application efficiently.

It can be used to unlock various Android lock types, such as pattern and PIN digit locks.

The task is completed promptly, the FRP lock can be removed within minutes.

It runs on over 6000 Android devices with various system versions.

You can always count on getting a positive outcome since it has a high success rate.
Guide to use iDelock (Android) to bypass FRP lock
For this procedure, you'll need to switch on your computer and download iDelock (Android). Locate and select the Remove Google Lock (FRP) option.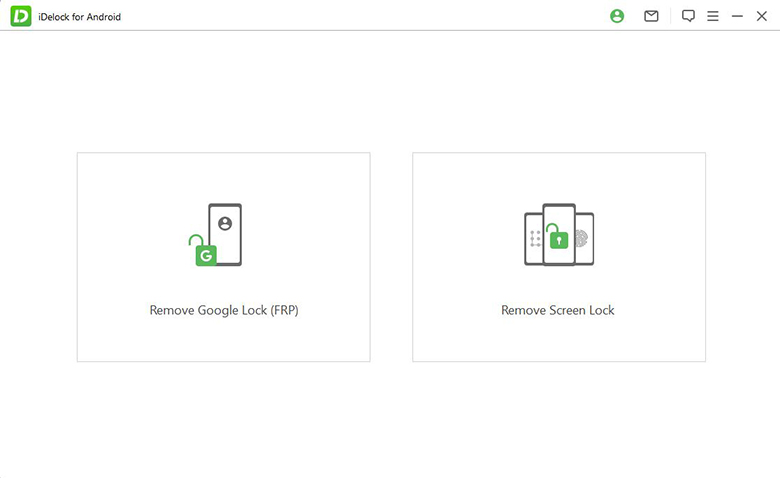 Next, confirm your phone's model and version after connecting your phone to the computer.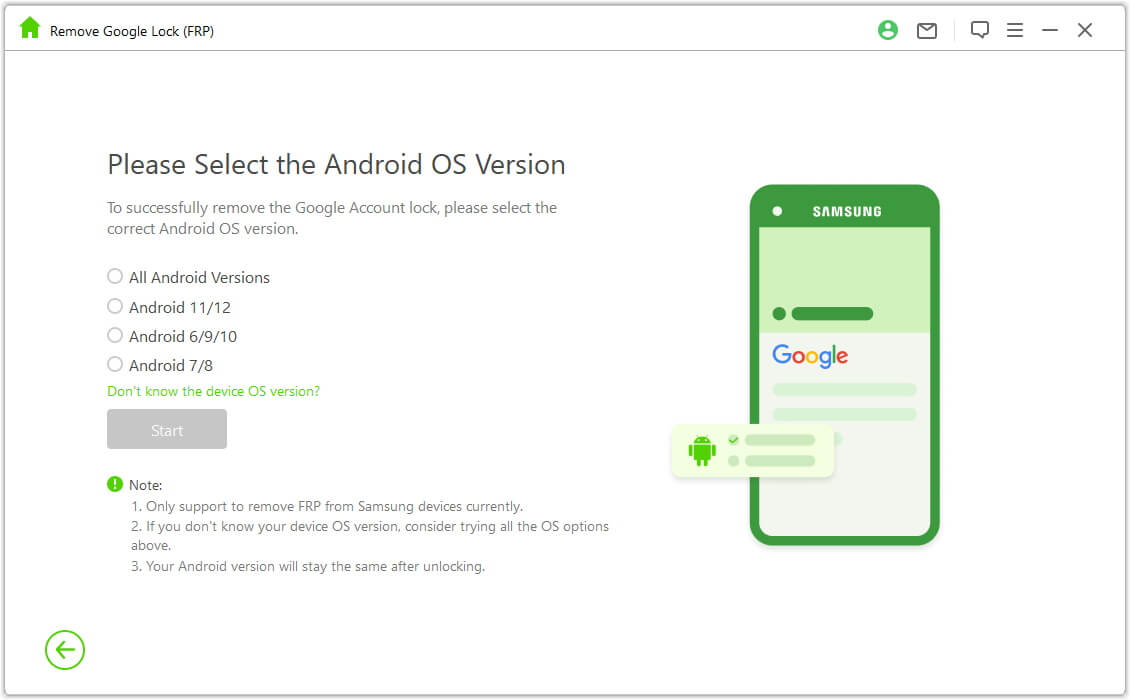 When the software prompts you to download the data package, do so and then extract the package.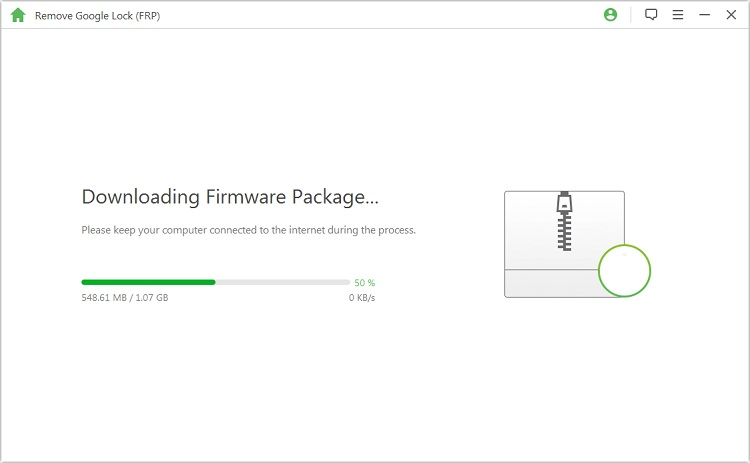 Once it is finished, the software will begin to unlock your phone, giving you unhindered access.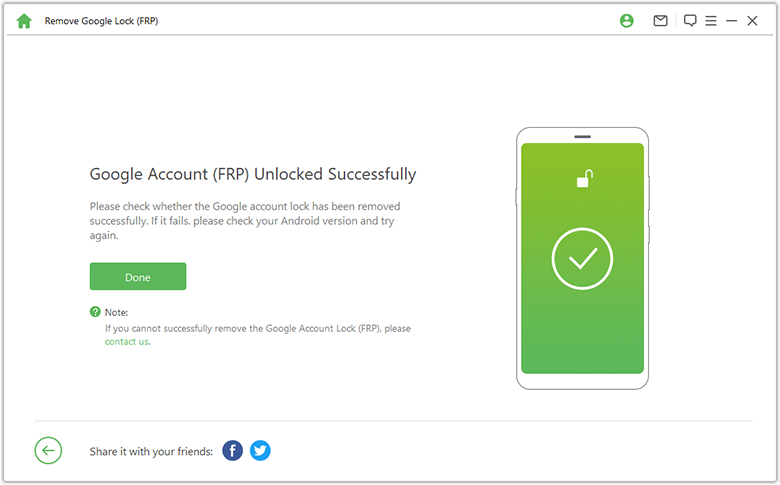 Bottom Line
On an ordinary day, you might download the Pangu FRP bypass apk to get rid of a FRP lock. By selecting this tool, you hope it will prove to be your saving grace. However, this hope can be dashed when you cannot use it to remove the lock. So if you don't want to put yourself through the hassle of getting another ineffective result. Wootechy iDelock (Android) will be your ideal choice, which guarantees that the FRP will be removed quickly and in one go. It provides a time-limited free trial to test compatibility now. Let's give it a try!