Designed to keep your data safe, the FRP is a security protocol adapted by Google on Samsung phones. This is established to help prevent a loss of data when your phone is stolen or gets missing.
Being locked out of your Samsung phone due to the FRP security can be a little frustrating, and the best means to get out of this situation is to use third-party software to unlock your device and get into your phone quickly. There are many Samsung FRP bypass tools for PC which claim to help you resolve the problem, but not all of these tools live up to their claims.
Thus, we have carefully selected the top five FRP bypass tools for your benefit. Just check them out!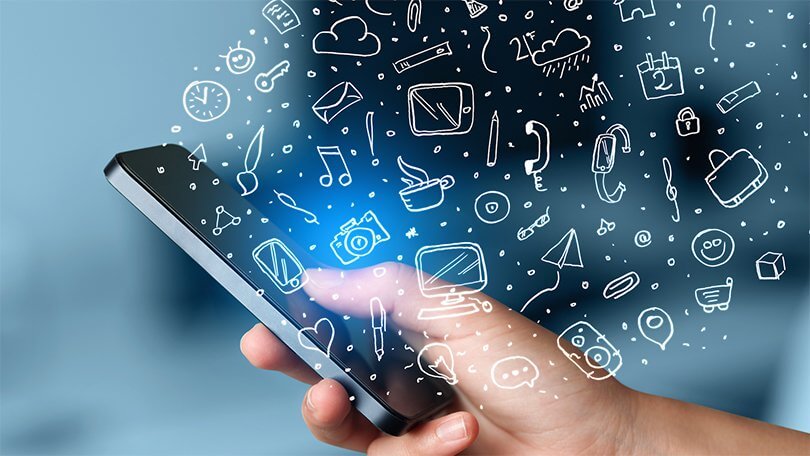 Top 5 Samsung FRP Bypass Tools for PC [Free Download]
1. WooTechy iDelock (Android)
WooTechy iDelock for Android is a great FRP bypass tool that can be employed to erase not only FRP, but all forms of screen locks on your Android devices, including a face ID, fingerprint, PIN and pattern. It is designed to be user-friendly and intuitive such that it can be operated by any individual who lacks technical skills. With a few taps, you can quickly get into your device without malware infiltration.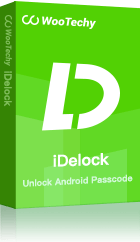 How to bypass the FRP with WooTechy iDelock
Step 1: Download, install and launch the WooTechy iDelock on your Mac or PC. Choose Remove Google Lock(FRP) option. With a lightning cable, link your Android device to your computer.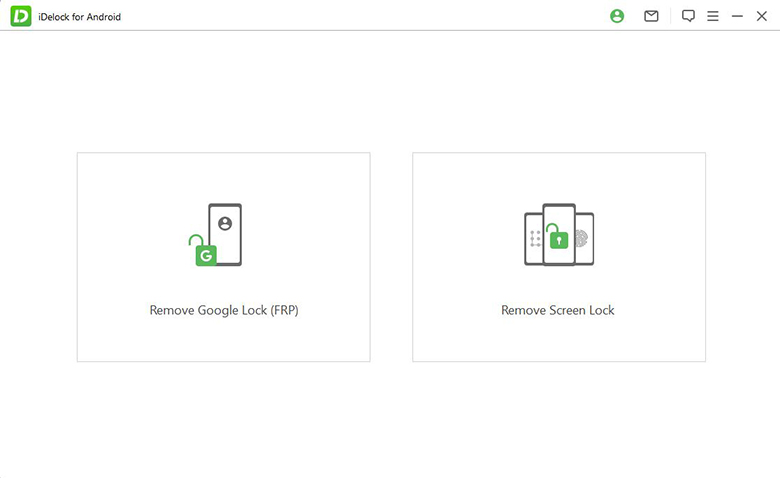 Step 2: Choose the brand and system version of your device, and WooTechy iDelock will automatically prepare the correct data installation package for you.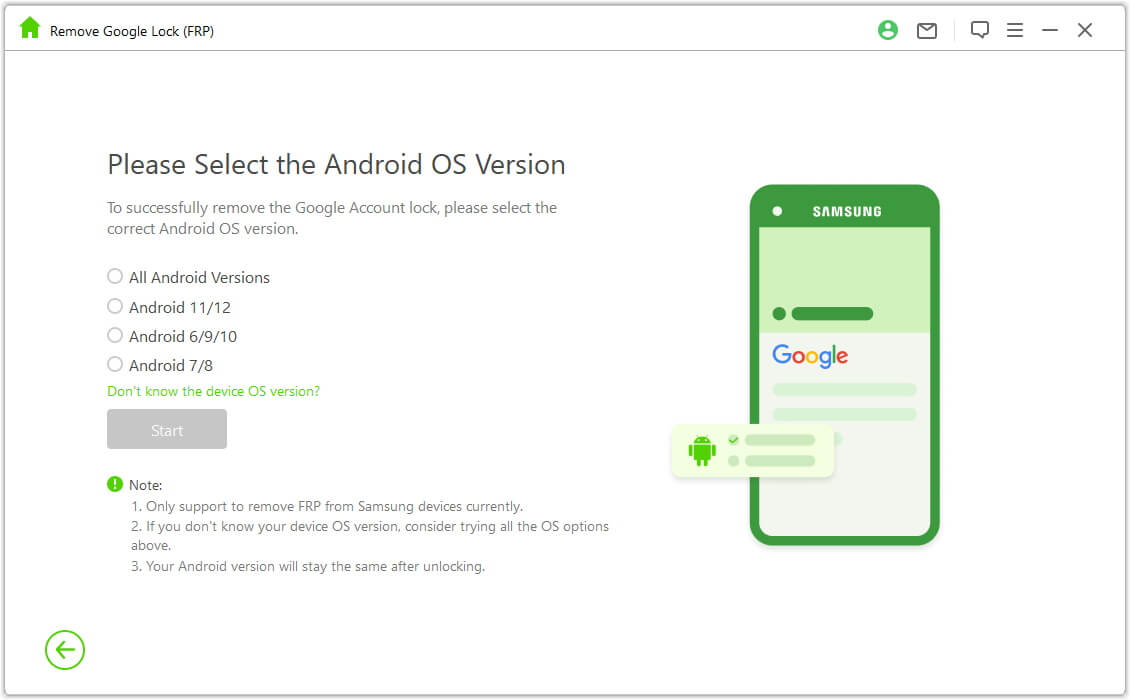 Step 3: Click on the Download button to download the package and then extract it.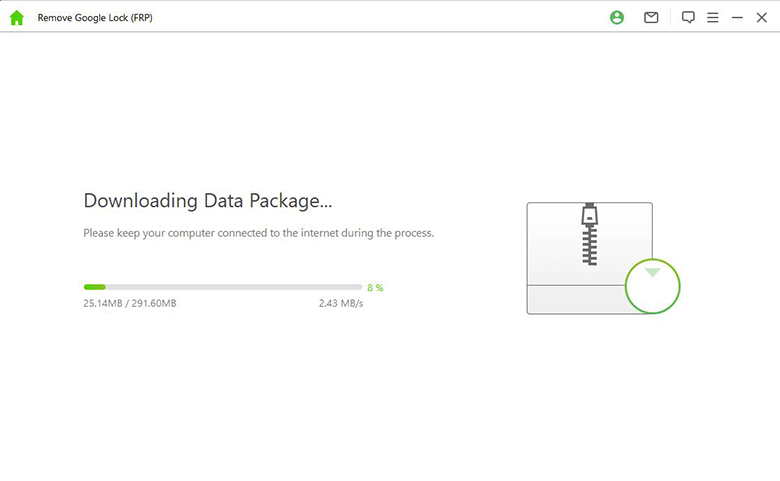 Step 4: When everything is ready, WooTechy iDelock will begin unlocking your device in a few minutes. Once successful, you can reset your device and log in to a new Google account.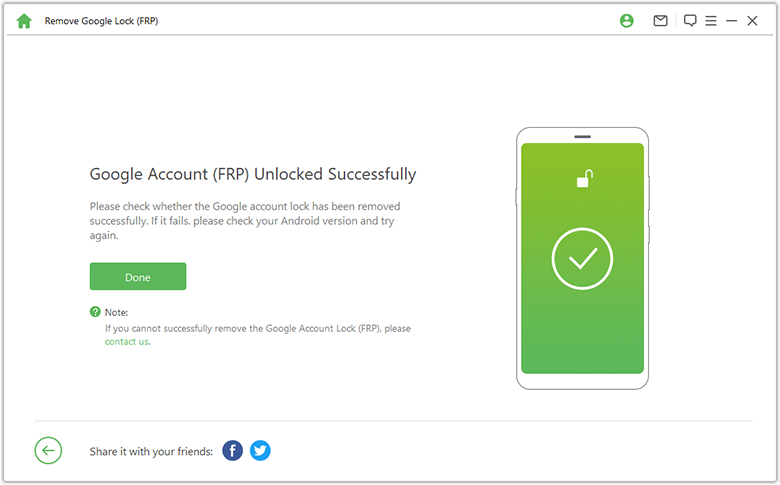 Pros
Easy-to-use interface allows for the quick unlocking of your device.

Get past the FRP lock and various Android screen locks swiftly without any risks.

Highly compatible with thousands of Android devices and almost all Android versions.

24/7 customer support available.
2. Easy Samsung FRP Tool
Easy Samsung FRP tool is another free bypass tool for PC, which can help erase the FRP lock from different Android devices. It is one of the most popular FRP bypass tools and is free to use. However, the complex operating steps and potential privacy leakage are the nightmare among many users.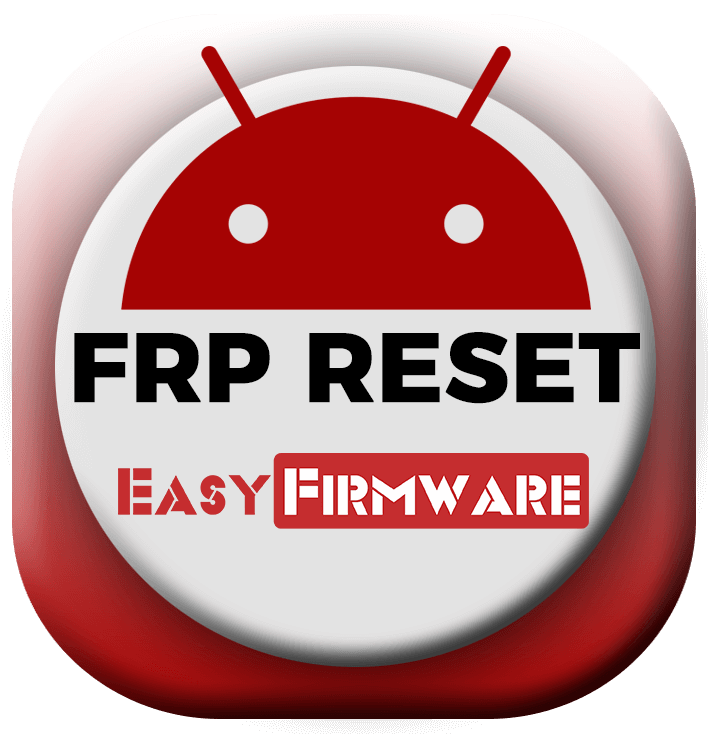 Pros
It is easy to download and free to use.

It can bypass the Google verification on common Samsung devices.
Cons
It may put your device at risk of damage as you need to turn off any antivirus on your device before using this tool.

The privacy safety is not guaranteed.

The steps to use this tool are complicated. Many users have recorded a significant rate of failures.

Not all Samsung devices are supported to bypass the FRP.
3. FRP HiJacker by Haggard
The Haggard Samsung FRP Hijacker is a tool that has been recommended by many users to eliminate factory reset protection on Samsung devices. This free bypass tool can be easily downloaded from the internet to resolve the FRP problem on your Samsung device.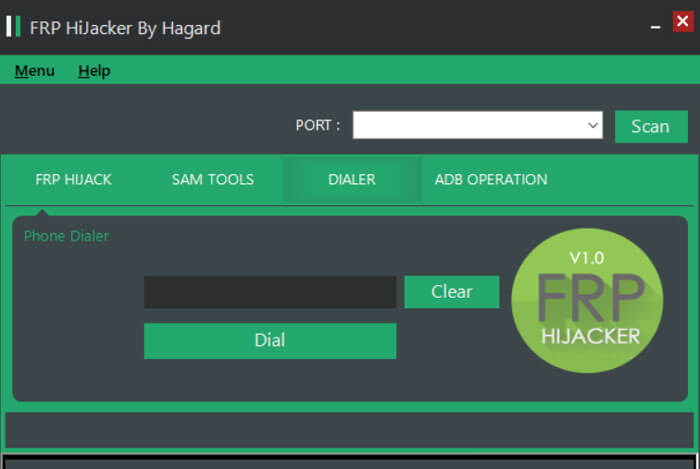 How to bypass FRP with FRP HiJacker by Haggard
Download FRP HiJacker app on PC and start it up.
Choose your device's model from the list. Then connect your phone to the PC in download mode.
Now click on Remove FRP > HIJACK IT. You will be able to unlock your phone in a short time.
Pros
Easily bypass the FRP lock on Samsung devices.
Cons
The download is not secure and can predispose to malware infiltration.

The success rate is not as high as other tools discussed in this post.
4. FRP Bypass APK
FRP Bypass APK is another FRP bypass tool which can be used to erase the Google factory reset protection in the case of forgetting Google account details. Some users have testified to the usefulness of this tool to bypass the FRP lock on their Samsung devices. However, some other users found it hard to use this tool, which leads to a report of high failure rate.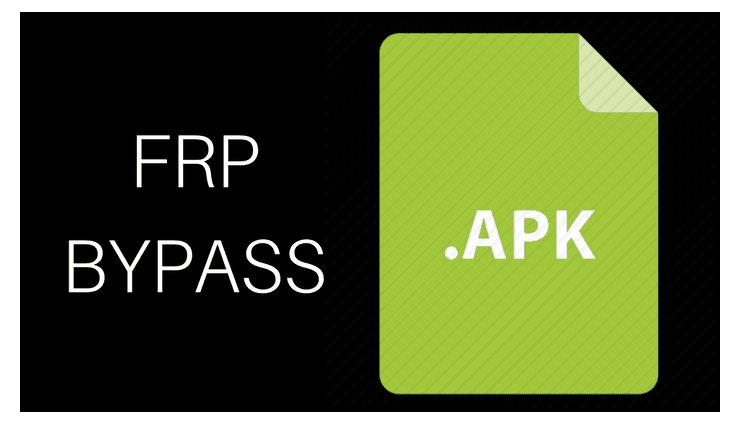 Pros
Bypass the FRP on your Samsung device within a short time.

Compatible with common Samsung devices running different Android versions.
Cons
It does not guarantee the safety of your device after bypassing.

It may not work with some old or the newest Samsung models.

Complex steps are required to unlock the FRP.
5. Samsung FRP Helper V0.2
Samsung FRP Helper V0.2 is the last FRP bypass tool for PC introduced in this article. As the name suggests, it is helpful in bypassing FRP on Samsung devices, while the compatibility of this tool is the lowest among all tools mentioned above.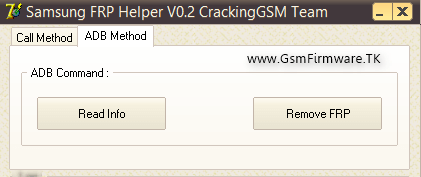 How to use Samsung FRP Helper V0.2
Insert a SIM card into your device and connect it to a PC.
Download Samsung FRP Helper V0.2 on your PC. Open it and click the Scan button.
After that, your device will be detected. Tap on Remove FRP. Now the unlocking process is complete.
Pros
It can efficiently bypass the FRP on your Samsung device.
Cons
Device safety cannot be guaranteed.

It is only compatible with selected Android versions and Samsung devices.
Conclusion
With all that has been mentioned, the excellence of WooTechy iDelock (Android) in bypassing the FRP is evident. WooTechy iDelock provides a quick, safe and effective solution to bypass FRP on your Android devices, which makes it the best FRP bypass tool for PC. By following just a few simple steps, you can get access to your phone in no time. Additionally, with WooTechy iDelock you can be assured of a high rate of success and protecting your data and information. Just download and give it a try!