Designed to keep your data safe, the FRP is a security protocol adapted by Google on Samsung phones as well as other Android devices. This is established to help prevent a loss of data when your Android phone is stolen or gets missing.
Being locked out of Samsung phone due to the FRP security can be a little frustrating, and the best way to get out of this situation is to use third-party software to unlock your Samsung device quickly. There are many Samsung FRP bypass tools for PC which claim to help you resolve the problem, but not all of these tools live up to their claims.
Thus, we have carefully selected the top 10 FRP bypass tools for PC for your benefit. Just check them out!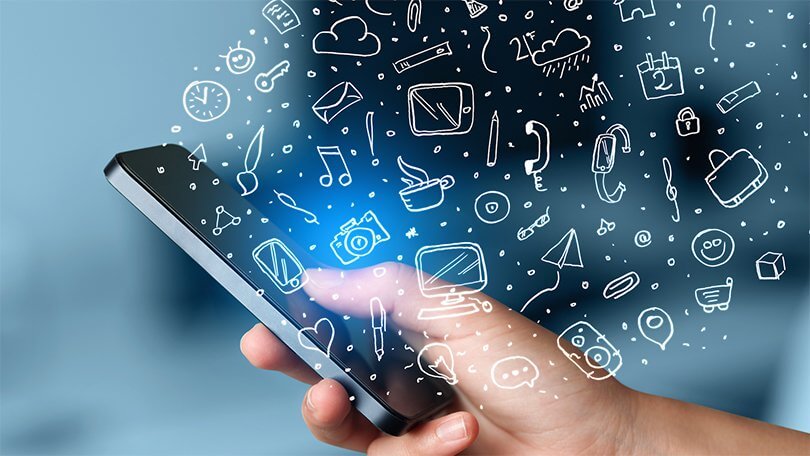 How Does FRP Work on Samsung?
FRP stands for Factory Reset Protection, and it is a security feature introduced by Google to prevent unauthorized access to a device after a factory reset. Samsung is one of the manufacturers that implements FRP on their devices.
When Samsung FRP lock is enabled, it requires the user to enter their Google account credentials to verify their identity after a factory reset. This prevents someone from factory resetting the device and gaining access to it without the owner's permission.
To set up FRP on a Samsung device, you need to sign in with a Google account during the device setup process. Once the device is set up, FRP will be enabled automatically.
If you need to perform a factory reset on your Samsung device, you will need to enter the Google account credentials that were used to set up FRP on the device. If you don't have access to those credentials, you will not be able to access the device after the reset.
FRP is an important security feature that helps protect user data on Samsung devices. However, it can also cause issues for users who got locked out Google account or who purchase a second-hand device that still has FRP enabled. In these cases, you have to bypass FRP lock on Samsung in order to use the device.
Benefits of Bypassing Samsung FRP
Using FRP bypass tools allows you to regain access to your Samsung device if you forgot Google account credentials or purchased a used device with FRP activated.

Bypassing FRP enables you to recover your data and settings after a factory reset. Without bypassing FRP, the device would remain locked.

Samsung FRP unlock grants greater customization and development control over the device.

FRP byapss tools ease troubleshooting of software issues.
Top 10 Samsung FRP Bypass Tools for PC [Free Download]
In the following, we will discuss 10 Samsung FRP bypass tools for your reference. I'm sure after reading, you would get a better understanding of how to bypass FRP lock on Samsung. Without further ado, let's see it together!
1. WooTechy iDelock (Android) [Android 13 Supported]
Are you tired of being locked out of your Samsung device due to Factory Reset Protection (FRP)? Do you find it difficult to bypass Samsung FRP lock? Try iDelock for Android - the ultimate Android Samsung FRP Bypass Tool that will make bypassing Samsung FRP lock a breeze!
WooTechy iDelock for Android is a great Samsung FRP bypass tool that can be employed to erase not only FRP, but all bypass Samsung screen lock without data loss. With a few taps, you can quickly get into your device and remove Google lock without malware infiltration.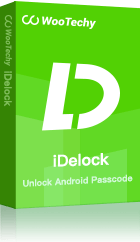 Why Choose iDelock for Android to Bypass Samsung FRP?
iDelock boasts an intuitive interface that anyone can navigate with ease. No technical expertise required - anyone can do it!
Unlike other tools that leave you waiting for ages, iDelock offers lightning-fast FRP bypass.
iDelock is designed to work flawlessly with a wide range of Samsung devices. From Android 2.3 - Android 13.
iDelock employs cutting-edge security measures to bypass FRP without compromising your data or device integrity.
Support team is available 24/7 to address user's concerns and guide them through the process.
How to bypass Samsung FRP with WooTechy iDelock
WooTechy iDelock the is very easy to install. You don't need any technical knowledge to do that. Check out how to download top Samsung FRP tool here!
Step 1: Download FRP bypass tool and launch it on your PC. Choose Remove Google Lock(FRP) option. With a lightning cable, link your Android device to your computer.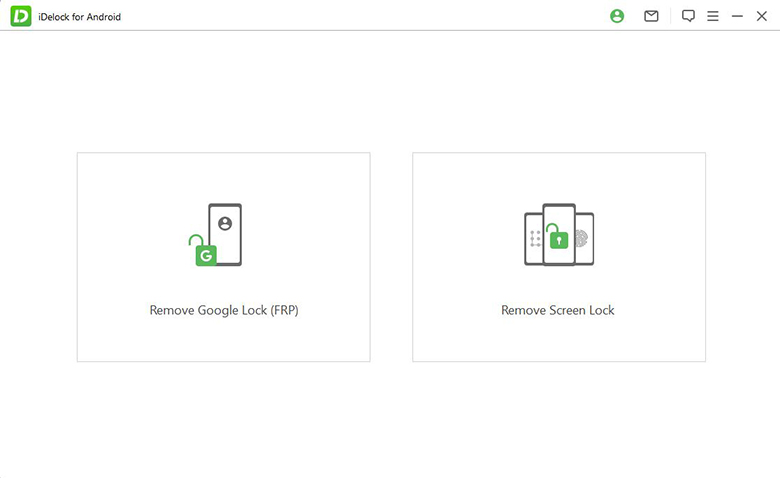 Step 2: Choose the brand and system version of your device, and WooTechy iDelock will automatically prepare the correct data installation package for you.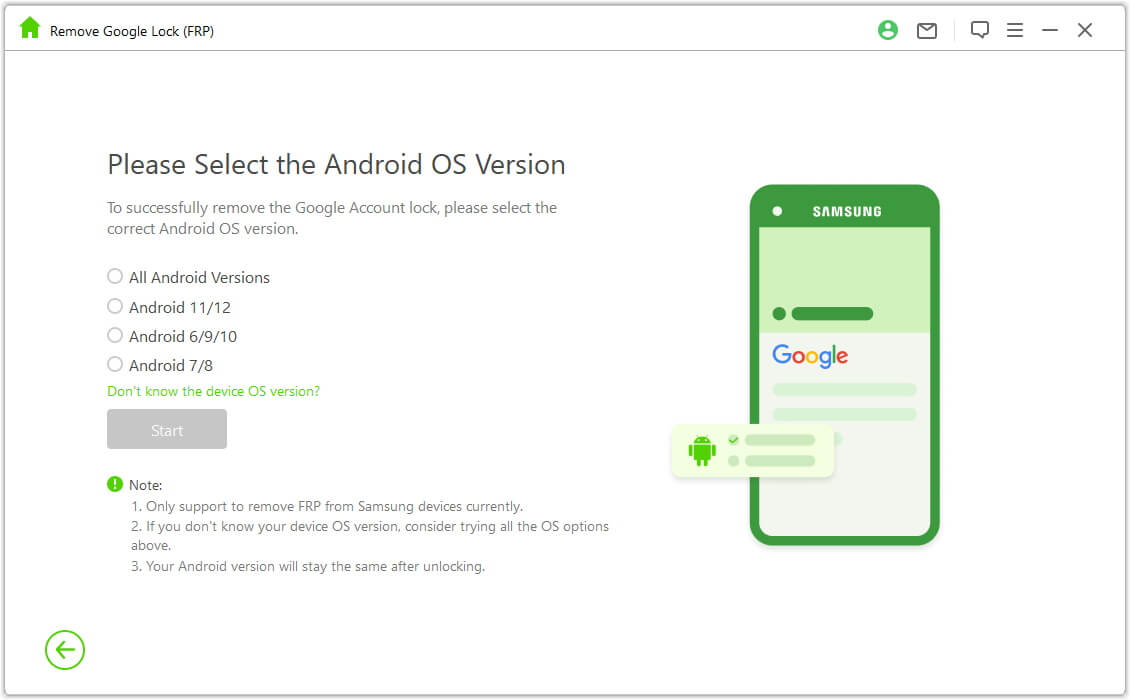 Step 3: Click on the Confirm once you have checked the on-screen notes.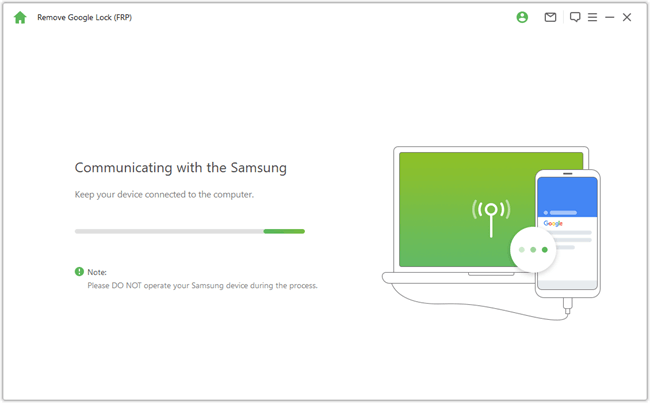 Step 4: When everything is ready, WooTechy iDelock will begin unlocking your device in a few minutes. Once successful, you can reset your device and log in to a new Google account.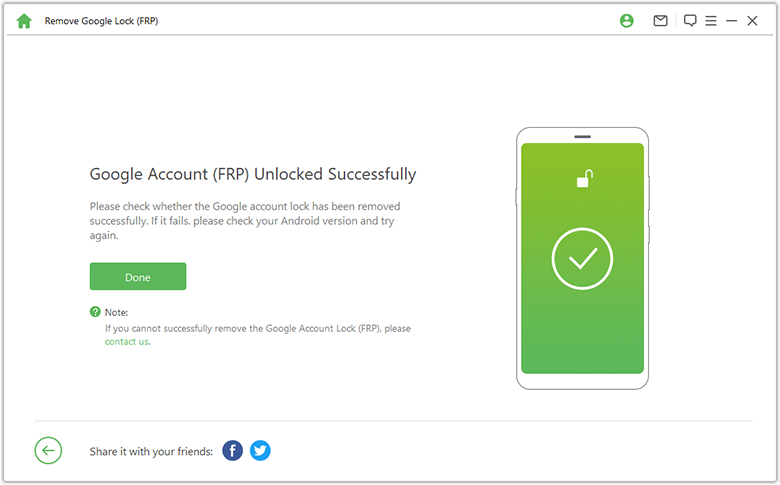 Pros
Easy-to-use interface allows for the quick unlocking of your device.

Not only bypass Samsung FRP lock but also bypass Samsung lock screen including PINs, passwords, patterns, fingerprints and face ID without any risks.

Highly compatible with 6000+ of Android devices and almost all Android versions, apart from Samsung device.

24/7 customer support available.
2. Easy Samsung FRP Tool
Easy Samsung FRP tool is another free bypass tool for PC, which can help erase the FRP lock from different Android devices. It is one of the most popular FRP bypass tools and is free to use. However, the complex operating steps and potential privacy leakage are the nightmare among many users.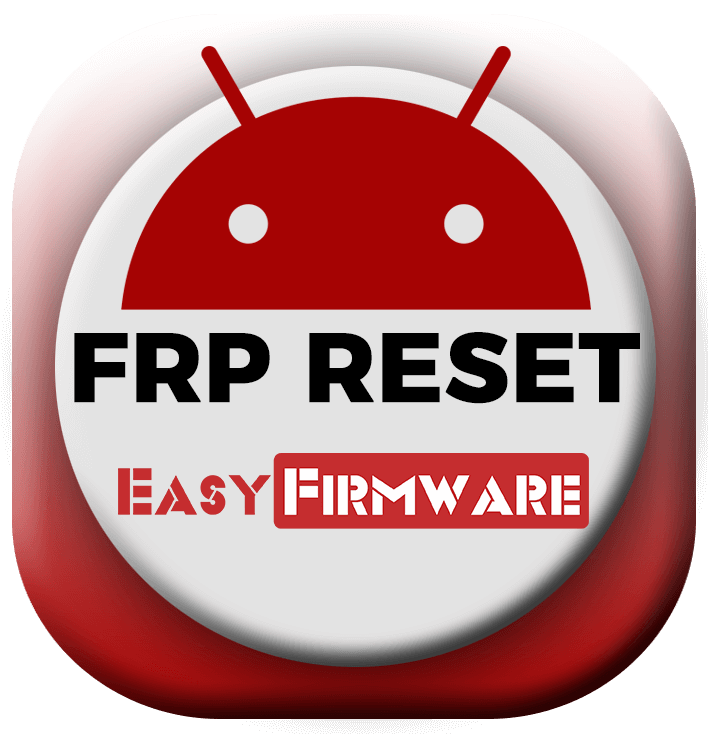 Pros
It is easy to download and free to use.

It can bypass the Google verification on common Samsung devices.
Cons
It may put your device at risk of damage as you need to turn off any antivirus on your device before using this tool.

The privacy safety is not guaranteed.

The steps to use this tool are complicated. Many users have recorded a significant rate of failures.

Not all Samsung devices are supported to bypass the FRP.
3. FRP HiJacker by Haggard
The Haggard Samsung FRP Hijacker is a tool that has been recommended by many users to eliminate factory reset protection on Samsung devices. This free bypass tool can be easily downloaded from the internet to resolve the FRP problem on your Samsung device.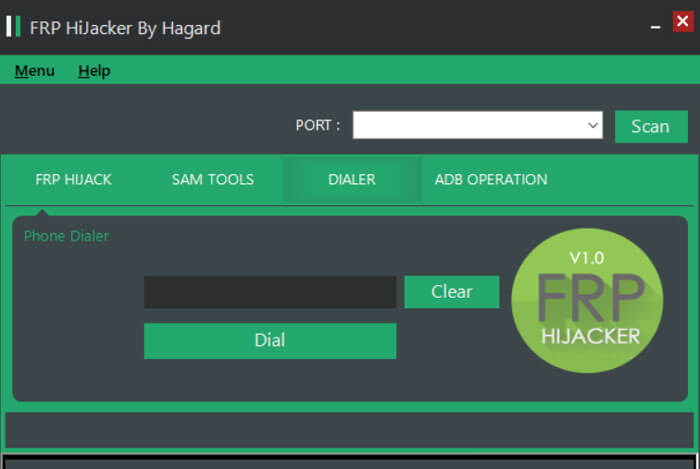 How to bypass FRP with FRP HiJacker by Haggard
Download FRP HiJacker app on PC and start it up.
Choose your device's model from the list. Then connect your phone to the PC in download mode.
Now click on Remove FRP > HIJACK IT. You will be able to unlock your phone in a short time.
Pros
Easily bypass the FRP lock on Samsung devices.
Cons
The download is not secure and can predispose to malware infiltration.

The success rate is not as high as other tools discussed in this post.
4. FRP Bypass APK
FRP Bypass APK is another FRP bypass tool which can be used to erase the Google factory reset protection in the case of forgetting Google account details. Some users have testified to the usefulness of this tool to bypass the FRP lock on their Samsung devices. However, some other users found it hard to use this tool, which leads to a report of high failure rate.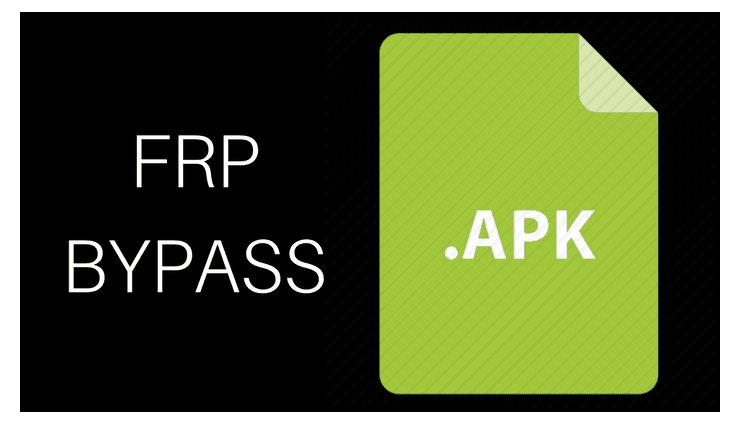 Pros
Bypass the FRP on your Samsung device within a short time.

Compatible with common Samsung devices running different Android versions.
Cons
It does not guarantee the safety of your device after bypassing.

It may not work with some old or the newest Samsung models.

Complex steps are required to unlock the FRP.
5. Samsung FRP Helper V0.2
Samsung FRP Helper V0.2 is the last FRP bypass tool for PC introduced in this article. As the name suggests, it is helpful in bypassing FRP on Samsung devices, while the compatibility of this tool is the lowest among all tools mentioned above.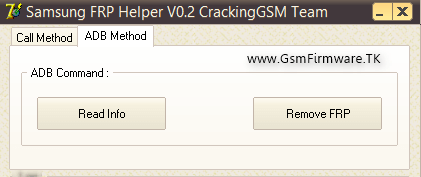 How to use Samsung FRP Helper V0.2
Insert a SIM card into your device and connect it to a PC.
Download Samsung FRP Helper V0.2 on your PC. Open it and click the Scan button.
After that, your device will be detected. Tap on Remove FRP. Now the unlocking process is complete.
Pros
It can efficiently bypass the FRP on your Samsung device.
Cons
Device safety cannot be guaranteed.

It is only compatible with selected Android versions and Samsung devices.
6. GSM Flasher Tool
Are you looking for free Samsung FRP bypass tool? GSM Flasher Tool is a good choice when you want to remove Google FRP lock on Samsung with no cost. This versatile FRP bypass tool deactivates Google synchronization mode on Android smartphones, bypassing FRP lock and giving you back full control. Not limited to just Samsung devices, it works as an FRP bypass tool for all Android devices. Additionally, GSM Flasher Tool can remove pattern locks on Android devices, making it one of the most comprehensive FRP bypass tools available.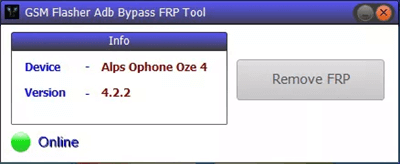 Pros
Bypass Google FRP for free

Instantly removes Google FRP from Android phones.
Cons
Bypasses FRP lock on Android versions 4.0 or lower.
7. Foneazy Unlockit
Foneazy Unlockit, this Samsung FRP tool allows you to bypass FRP Lock on your Samsung device (OS 7/8/9/10/11/12) with just one click. Say goodbye to data loss as it erases the Google account synchronization feature on your Samsung phone quickly. Newcomers to the tech industry will appreciate its user-friendly interface, which seamlessly integrates with all computer systems.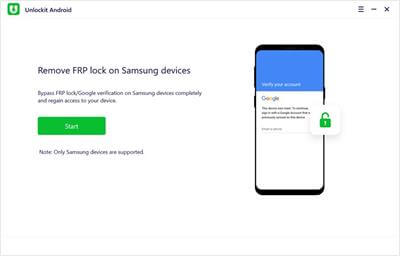 Pros
Performs all operations without data loss.

Easily manipulates FRP Lock Screens for Samsung devices.
Cons
Requires a subscription to deactivate or bypass FRP lock.

Does not support Android devices running on OS version 6.0 and below.
8. King Tool
When your Samsung device is stuck on the Google FRP Lock Screen, King Tool is another option for you remove FRP on Samsung. Apart from being a reliable FRP bypass tool, it offers additional tools to fix Android system issues, such as IMEI repair, on Samsung devices and tablets. While it's one of the best Samsung FRP bypass tools available, users should have some knowledge of information technology due to its technical user interface.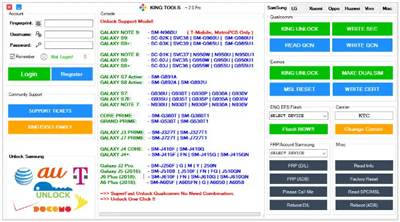 Pros
Fixes and bypasses lock screens on various Android operating systems, including Samsung.

Offers cost-effective pricing plans.
Cons
Technical user interface requires substantial knowledge.
9. UnlockUnit
As one of the best FRP bypass tools for Android, UnlockUnit provides a unique Google FRP unlock code. Enter this code on your Android device, and voilà! The FRP lock screen is bypassed. Not just limited to Android, this tool also connects and unlocks other mobile brands like Apple, Motorola, and Huawei, among others.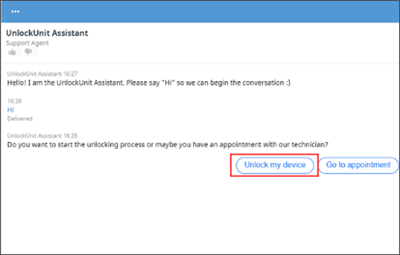 Pros
Available for both Windows and Mac versions.

Utilizes Smart AI to remove FRP lock on Android devices.
Cons
May require putting your device in ADB mode before bypassing FRP.

Not suitable for the latest Android OS versions.
10. Octoplus FRP Tool
Octoplus FRP Tool simplifies and speeds up the FRP bypass process on Android devices. It's one of the best FRP bypass tools available, erasing FRP lock screens on multiple Android devices like Samsung, HTC, and Sony. With at least four (4) unlock options, Octoplus FRP Tool makes bypassing FRP lock a breeze.
Pros
Capable of removing FRP lock on nearly all verified Android phones.

Compatible with common Samsung devices running different Android versions.
Cons
Subscription services can be costly, with a $65 charge to bypass FRP lock screens.
Conclusion
With all that has been mentioned, the excellence of WooTechy iDelock (Android) in bypassing the FRP is evident. WooTechy iDelock provides a quick, safe and effective solution to bypass FRP on your Android devices, which makes it the best FRP bypass tool for PC. By following just a few simple steps, you can get access to your phone in no time. Additionally, with WooTechy iDelock you can be assured of a high rate of success and protecting your data and information. Just download and give it a try!