The Worldwide Developers Conference (WWDC) 2023 is set to kick off at 10 a.m. on June 5th, 2023.
Apple WWDC 2023 is set to take place as an online event. However, Apple has extended invitations to a limited number of developers and students to attend in person at Apple Park on June 5. These fortunate attendees will have the opportunity to witness the keynote and State of the Union presentations, engage with fellow participants, and interact with Apple employees. This arrangement allows for a mix of virtual and in-person experiences, providing a unique blend of digital accessibility and personal engagement for attendees of WWDC 2023.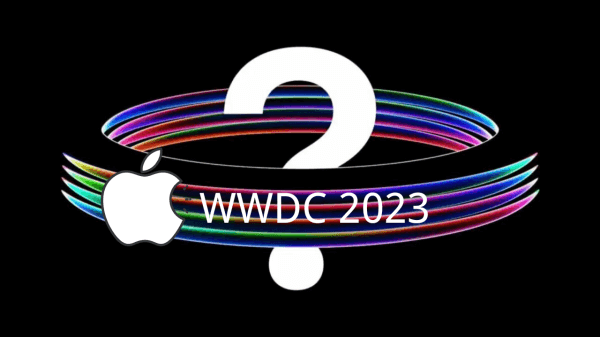 This article focuses on the expectations for iOS 17 at WWDC 2023, discussing what we can anticipate from Apple's upcoming major release for their mobile devices.
What is WWDC?
WWDC is a highly anticipated event organized by Apple that aims to provide developers with insights into the company's latest software and technologies. It serves as a platform for Apple to announce and showcase upcoming updates for their operating systems, including iOS, macOS, watchOS, and tvOS. The conference offers developers the opportunity to attend sessions, workshops, and interact with Apple engineers to gain knowledge and skills to enhance their app development capabilities.
Throughout its history, WWDC has had a significant impact on the tech industry. Previous conferences have seen the unveiling of groundbreaking technologies, innovative features, and new products that have shaped the direction of Apple's ecosystem.
From introducing the App Store in 2008 to unveiling major updates like iOS 14 and macOS Big Sur, WWDC has consistently been a platform for Apple to make important announcements that influence the tech industry's landscape.
The Significance of iOS 17: Exploring the Future of Apple's Mobile Experience
iOS 17 represents the highly anticipated major release of Apple's operating system for mobile devices. As the successor to iOS 16, it is expected to introduce significant improvements and new features that enhance the user experience on iPhones and iPads.
iOS updates hold immense importance for Apple users and the tech industry as a whole. These updates bring a range of benefits, including enhanced security, improved performance, new functionalities, and access to the latest advancements in technology. Apple's commitment to providing regular updates ensures that users can enjoy the latest features and maintain compatibility with the evolving app landscape.
What Do We Expect from iOS 17 at WWDC 2023?
While specific details about iOS 17 are not yet confirmed, there are several expectations and speculations regarding the potential features and enhancements that might be introduced. Here are some of the areas that users and developers are looking forward to seeing at WWDC 2023:
1

Improved User Interface and Design Enhancements

With the upcoming release of iOS 17 at WWDC 2023, we can expect potential changes and improvements to the user interface. While specific details are not yet available, Apple has a history of refining and enhancing the visual design of iOS with each major release. This may include updates to icons, typography, and overall aesthetics to provide a fresh and modern look to the operating system.

As for rumors and leaks regarding design changes or new features, there is limited information available at the time of writing. However, it's worth mentioning that Apple is known for surprising its users with innovative design elements and user interface enhancements. We can anticipate that iOS 17 may introduce subtle or significant changes to improve usability, accessibility, and overall user experience.
2

iOS 17's New Features and Functionality

The upcoming release of iOS 17 is expected to bring a range of new features and functionalities to Apple's mobile operating system. While specific details are scarce, there are several areas where improvements and additions may occur. These could include:

Enhancements to privacy and security features

Advancements in artificial intelligence and machine learning capabilities

Improvements in Siri's functionality

Updates to the camera and photo editing tools

Enhancements to built-in apps like Messages, Maps, Safari, Find My, Wallet

Augmented reality (AR) and virtual reality (VR)

Improvements to multitasking, widgets, and customization options

In addition to the ones mentioned above, there may be a few more features that Apple users have been craving, according to Mark Gurman, chief correspondent for Bloomberg News.
There is a possibility that iOS 17 may bring updates to the Control Center interface, aiming to enhance user experience by providing a more intuitive and streamlined interface for accessing commonly used settings and functions.

It is anticipated that iOS 17 may introduce a feature where the lock screen of a smartphone will display a smart interface when the device is in a horizontal orientation and locked. This feature could potentially provide users with quick access to relevant information or functions without the need to unlock the device.

iOS 17 might offer more interactive widgets, allowing users to directly engage with and manipulate displayed information without opening the associated apps.

iOS 17 might include a dedicated journaling application that allows users to conveniently track and record their daily activities and thoughts.
3

Developer Tools and Frameworks

WWDC 2023 is expected to be the platform where Apple announces updates to developer tools and frameworks that enable developers to create innovative and compelling apps for iOS. While specific details are not available, Apple is known for providing developers with powerful tools, APIs, and frameworks to enhance their app development capabilities. These updates may include:

Improvements to Xcode

Integrated Development Environment (IDE) for iOS app development

Enhancements to frameworks like SwiftUI and ARKit

Anticipated updates to developer tools and frameworks can have a significant impact on the developer community and the broader app ecosystem.

These updates may introduce new possibilities for app development, streamline the development process, and provide developers with more efficient ways to create innovative and engaging applications.

Apple's commitment to supporting developers through robust tools and resources is expected to continue with iOS 17, further empowering developers to build exceptional apps for Apple's platform.
4

Integration with Other Apple Devices and Services

iOS updates often bring improved integration with other Apple devices and services. With iOS 17, we can expect potential integrations with devices like Macs, iPads, and Apple Watches. These integrations may offer seamless experiences, allowing users to enjoy a cohesive ecosystem across their Apple devices.

Furthermore, enhancements to services like Siri, iCloud, or Apple Music are anticipated. These updates may introduce improved functionalities, enhanced synchronization, and expanded capabilities, providing users with a more comprehensive and integrated experience.
75.000.000+
Downloads
Versatile Unlocking: Unlock a variety of locks on iPhone, iPad, and iPod Touch, including disabled Apple ID, screen passcode, Screen Time passcode, and MDM, with a high success rate.

Apple ID Unlocking: Effortlessly unlock Apple ID without needing a password in different scenarios, whether "Find My iPhone" is enabled or disabled, and even if you've forgotten your Apple ID password and email.

Wide Compatibility: Compatible with all iOS versions and iPhone models, ensuring seamless unlocking on the latest iOS 16 and iPhone 14 devices.

Maximum Security: Rest assured that your privacy remains intact. Our solution guarantees 100% security without any privacy invasions.

User-Friendly Experience: Unlocking your device is made simple and convenient. The tool is designed with an intuitive interface for easy navigation and hassle-free usage.
Conclusion
WWDC 2023 holds great promise for iOS 17, the upcoming major release of Apple's mobile operating system. As the event approaches, the anticipation and excitement for iOS 17 continue to build. WWDC serves as the platform for Apple to unveil their latest software innovations, and iOS updates have a profound impact on Apple users and the tech industry as a whole. The future of iOS 17 at WWDC 2023 is eagerly awaited, and it is expected to deliver a range of enhancements and features that will shape the mobile experience for millions of users worldwide.