If you are an iPhone user, you very well know that your worst nightmare is when you cannot unlock your iPhone. This may be because you have forgotten the passcode of your phone. You may think you can access the data on your phone through iTunes, but there's bad news- your device may not be detected if it is not unlocked. That is when you see the message "Unlock iPhone to Use Accessories."
So how do you resolve this issue? This article will answer that question for you. So, stayed tuned!
Why does my phone say, "Unlock iPhone to use accessories"?
The question that many iPhone users have this that why do they experience this message when they use their USB device to connect their device to a computer.
1

USB Restricted Mode

The answer lies in Apple's reinforced security system with a USB Restricted Mode that has been introduced as a security feature. This security feature prevents the USB device to establish a connection with your iPhone/iPad unless it is unlocked. If your device is connected to the port, it may continue to charge; however, you will not be able to access the data.
2

Hacking Tools

Apple introduced this safety feature because of hacking tools like GrayKey that use USB connections to bypass your password/pin code. While law enforcement agencies have been using this tool for investigative purposes, falling into the wrong hands, such as hackers and criminals, can be dangerous. It can make you vulnerable to other people accessing your sensitive data and misusing it.

Due to the security threats, Apple has now created stronger security barriers so as to prevent this invasion of privacy and easy hacking into data that can be misused if accessed by the wrong people.
How to disable "Unlock iPhone to use accessories"
While this safety feature may be in place to protect you from giving access to your sensitive data to the wrong people, this feature can be fairly annoying as, at times, you may not be able to charge your phone as well. This happens if you have not unlocked your device previously. Hence, connecting your device using a USB cable will not automatically result in charging your phone/device. So, how do you disable this feature? Follow these simple steps.
Step 1: Go to Settings> Touch ID& Passcode
Apple will first ensure that it is actually you that is trying to make the change; hence you will first need to go to Touch ID & Passcode or Face ID & Passcode (depending on your phone) and enter your passcode.
Step 2: Scroll Down and Choose USB Accessories
When you enter your passcode, move down the list and locate USB Accessories. Once you have found that, switch the toggle on.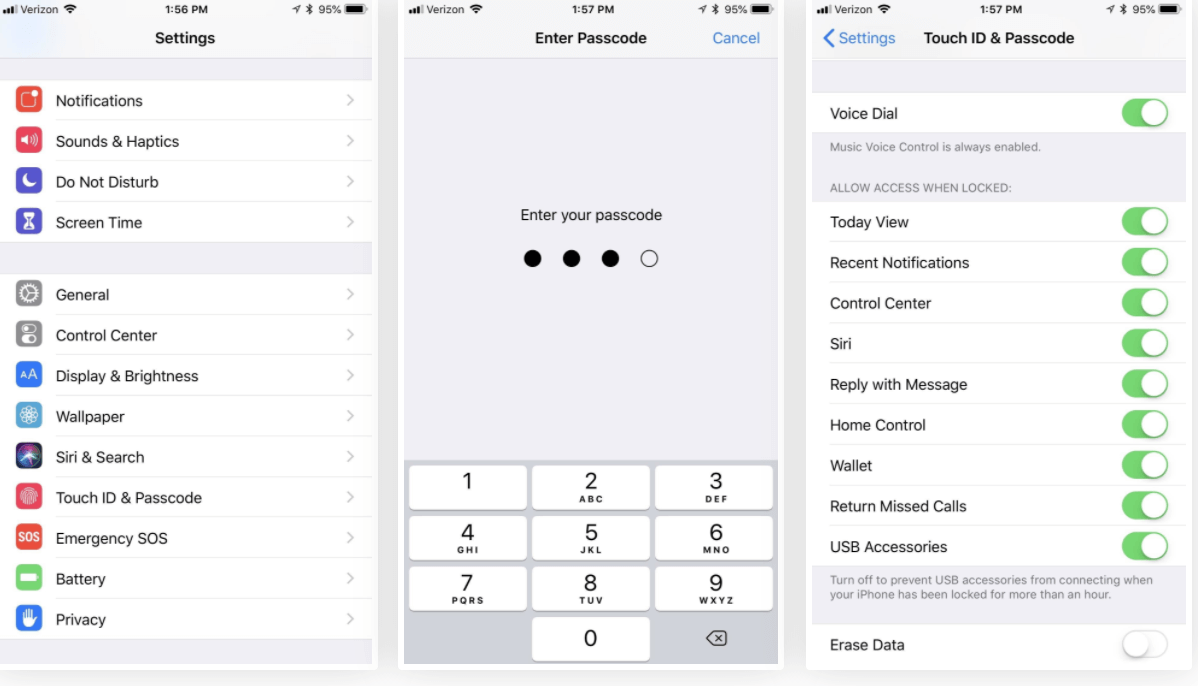 The next time you find this feature annoying or inconvenient, just follow these simple steps to disable the USB Restricted Mode. You will not see this message while connecting your device.
Risks of disabling the "Unlock iPhone to use accessories" feature
While the "Unlock iPhone to Use Accessories" feature may be annoying and inconvenient for you, it is a safety feature that Apple has introduced to protect you. Therefore, it is not recommended to disable this feature, and here is why:
1. Vulnerable to hacking. Your data can be accessed by unwanted people such as criminals, who can then access sensitive information like your banking application.
2. Invasion of privacy. Anyone can go through your messages and pictures. This can be anyone, a friend, or a colleague. You may not want everyone to see what is on your phone.
3. Thief can enter your device. Someone who has access to your device can erase its settings and essentially steal it without you being able to track it or get a hold of it.
Therefore, while it may seem like a good idea to get rid of this feature, you may want to think twice while actually doing it.
Bypass "Unlock iPhone to Use Accessories" without unlocking iPhone - WooTechy iDelock(iOS 15 Supported)
One may question that how is it possible to actually forget your passcode when you are entering it more than a thousand times in a day? Well, the answer is simple. You can forget your passcode when you have recently changed it, and it comprises of numeric characteristics. If it's not a birthday or numbers that are of some significance, chances are you will have a harder time recalling them- so, you have forgotten your passcode!
If this is the situation, we recommend WooTechy iDelock to Unlock your device, and here is why.
Reasons to Choose iDelock:
1. iDelock will solve your Apple device issues in no time.

2. It is easy to use and understand.

3. It is fast and can be done in a matter of a few clicks.

4. It is compatible with all iOS versions including the latest iOS 15.

4. It is easily available to download with a free trial version as well. It's perfect if you are unsure about buying the full version. You can test out the free trial version and then decide.
How to fix "Unlock iPhone to Use Accessories" issue:
Watch Video Tutorial to unlock iPhone without passcode with "Unlock iPhone to Use Accessories" enabled
[Video Transcript]
Steps 1: Launch WooTechy iDelock
The first step is to download and then launch iDelock.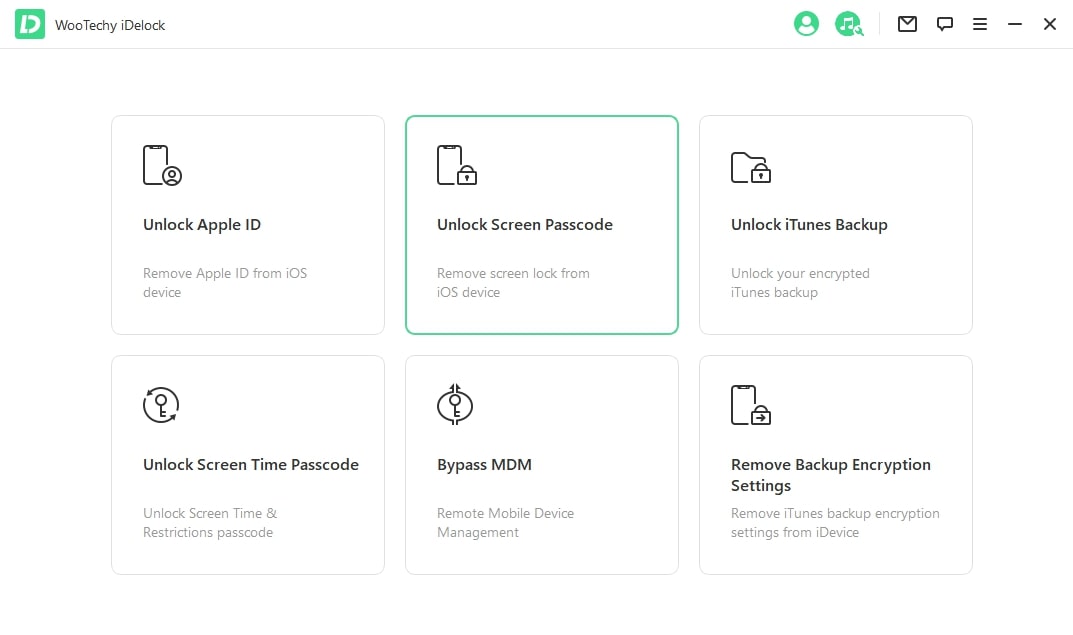 Proceed to select Unlock Screen Passcode mode.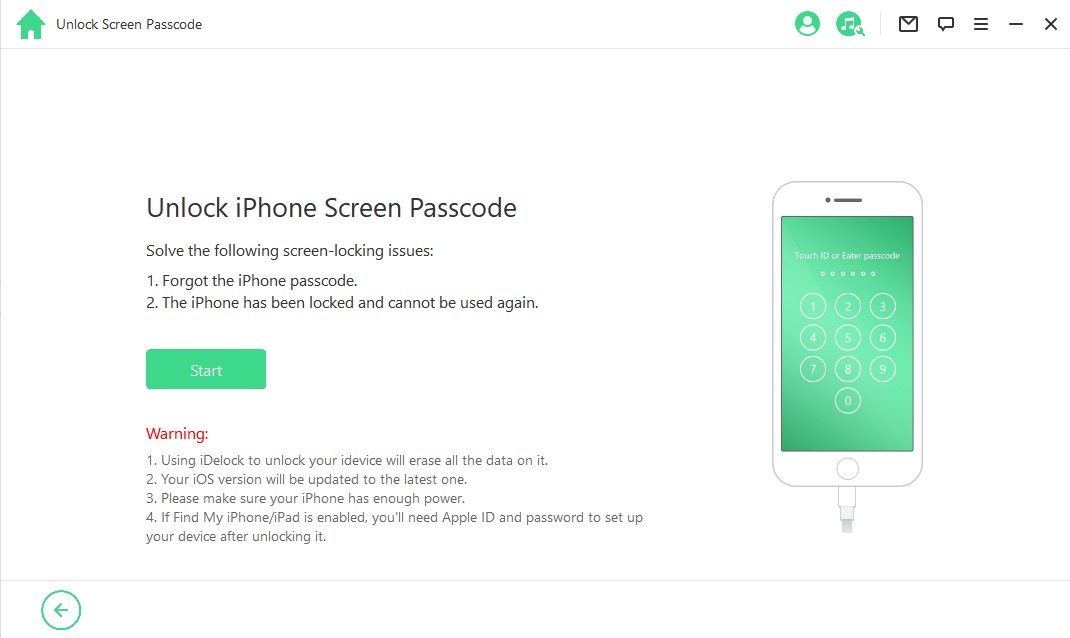 Click Start to begin and then connect your device using a USB and click Next.
Step 2: Download and Extract Firmware
The firmware software will detect your device; just click on Download to start the process. The firmware will then be downloaded, and you will need to click on Start to Extract and wait for the download to complete.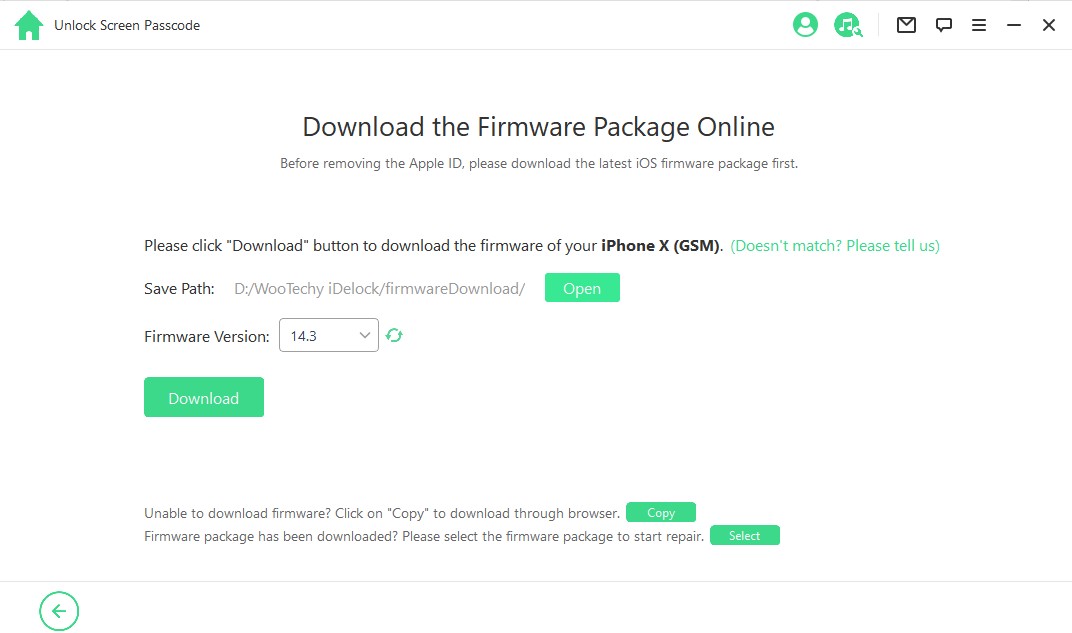 Step 3: Unlock Screen Passcode
Press on Start Unlock to begin the unlocking process. Make sure your device is connected to the computer with a USB device. iDelock will ask for reconfirmation by asking you to enter "000000."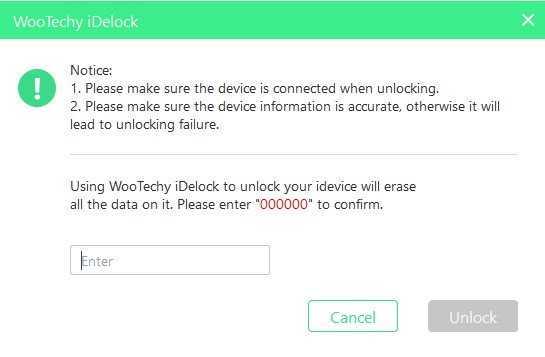 Upon entering this code, your unlocking will begin.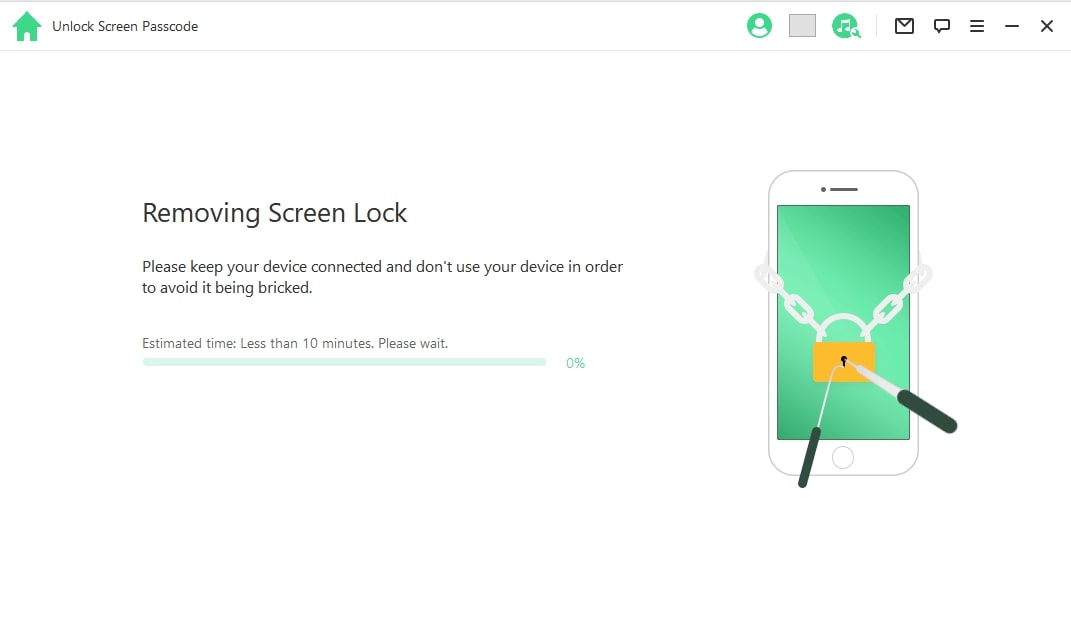 Now the screen passcode on your device will be removed, and you can now connect your device using a USB device without the need to unlock it.
Parting Remarks
If you can't unlock your iPhone and can't connect it to your computer due to the ""Unlock iPhone to use accessories" feature, try WooTechy iDelock which is a simple to use and easy application that will help you remove the screen passcode from your device, even when the feature is enabled, and it works for all iOS versions even the newly released iOS 15.