Jigsaw, the iconic villain from the Saw franchise, is known for his chilling voice. His voice is often used in horror movies and video games to create a sense of dread and suspense. But what if you could sound like Jigsaw yourself, especially on Halloween? That's where Jigsaw voice changer come in.
These voice-changing tools can generate or transform your voice into a perfect replica of Jigsaw's. In this article, we will show you how to generate Jigsaw Voice and use it on the phone, game, message, or at the Halloween Party.
An Overview of Jigsaw Voice
Jigsaw, also known as John Kramer, is the main antagonist of the Saw franchise. He is a former civil engineer who is dying from an inoperable brain tumour. Jigsaw believes that people should appreciate their lives more and that they should learn to value the precious gift of life. He captures people who he believes are wasting their lives and forces them to play deadly games in order to survive.
Jigsaw Voice is a deep, distorted, and menacing voice that is instantly recognizable to horror fans around the world. This voice is often used in scary prank videos, fan films, and other creative projects. It can also be used to simply have a little fun and scare your friends and family.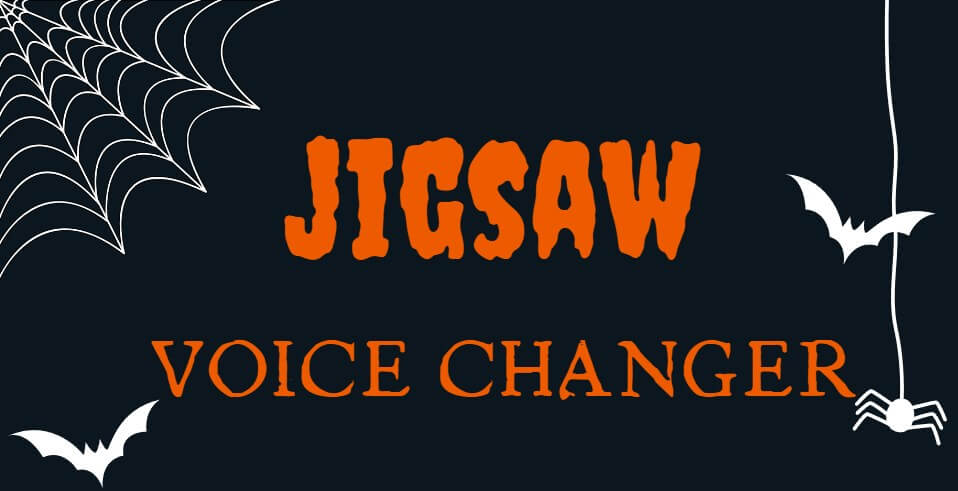 What is the Best Jigsaw Voice Changer in 2023?
Well, with different Jigsaw voice changers on the market, it can be tough to know which one is the best. But don't worry. We've done the research for you and have a great Jigsaw voice changer to recommend. That is Wootechy SoundBot!
SoundBot is an innovative program that provides us with realistic voice-changing capabilities. It allows us to modify our voice to sound like different characters, from Jigsaw and Ghostface to celebrities, cartoon characters, and even the opposite gender, all in real time.
Moreover, it can be used on a variety of platforms to add personality, entertainment, and engagement to your gaming, live streaming, or live chat experiences.
Why choose SoundBot as the best Jigsaw Voice Changer
75.000.000+

Download

Realistic Jigsaw voice changing.

250+ voice filters enable you to change voice into different types.

600+ sound effects are provided.

Generate voice via Microphone, recording or uploading an audio file.

Custom voice presets with a large number of parameters.

Provide 200+ voice memes.

Update new voices regularly, as well as the free voices.
How to Freely Generate Jigsaw Voice
Wootechy SoundBot is a very easy-to-use Saw voice changer. It has a simple and intuitive interface that makes it easy to get started, even for beginners. To generate a Jigsaw voice, all you need is to follow the below tutorials.
Step 1: Download and install SoundBot on your computer.
Step 2: In Device Detection, choose the microphone you want to use from the list of available input devices and select your preferred speakers or headphone from the list of available output devices.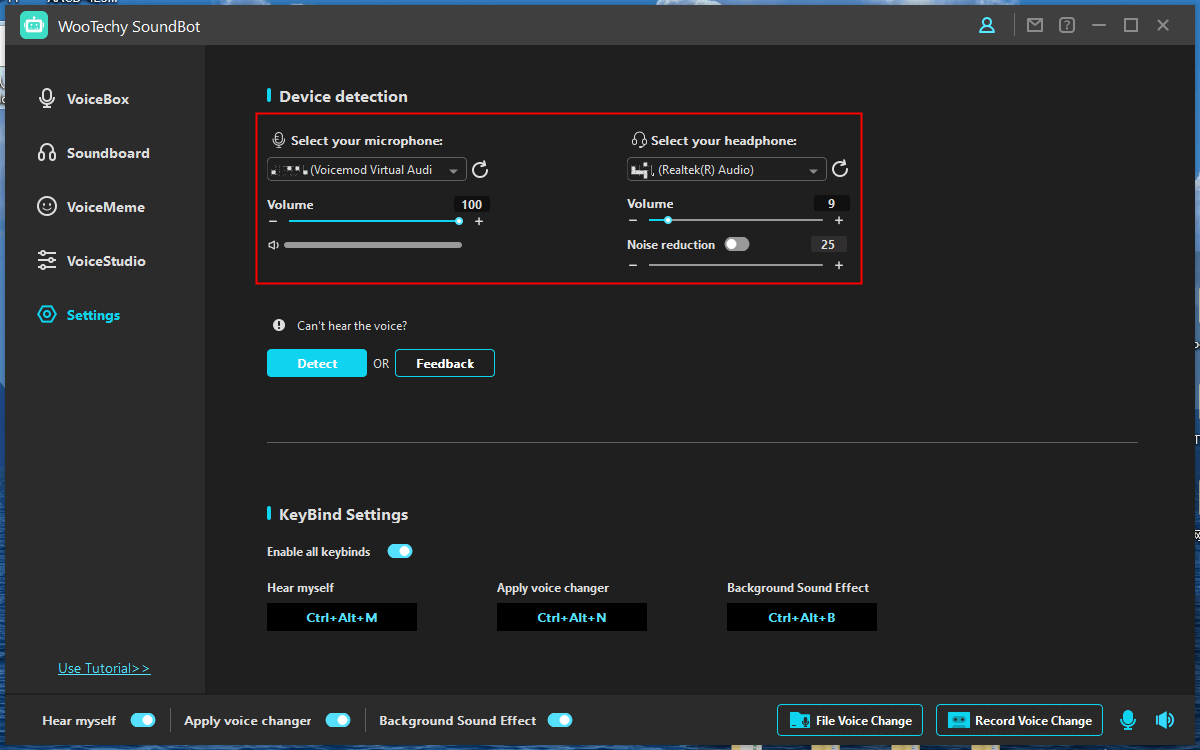 Step 3: SoundBot offers a range of voice presets. Choose "Jigsaw" first, speak into your Microphone and see if the voice meets your needs. If ok, you can start to freely generate your own Jigsaw voice.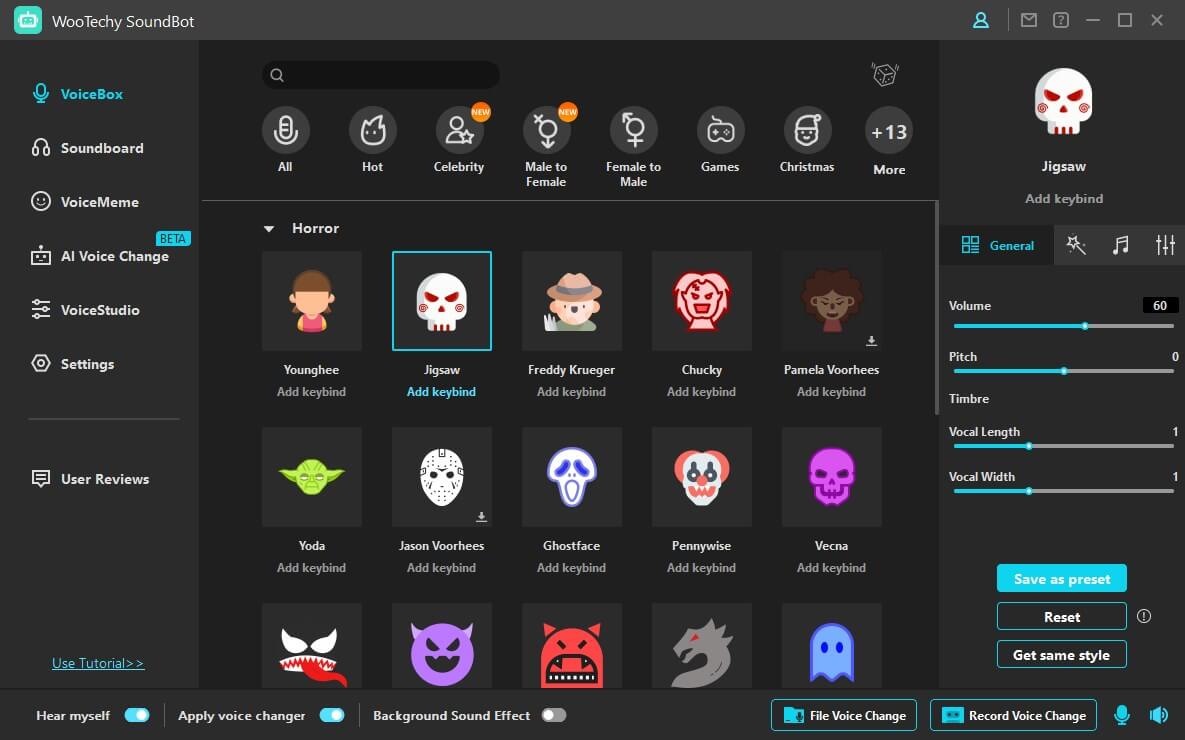 If Not, click the customized setting. SoundBot allows you to customize various voice parameters such as pitch, speed, and modulation. Tweak these settings to achieve the desired Jigsaw-like voice. Once you've achieved the desired Jigsaw voice, save the settings for future use.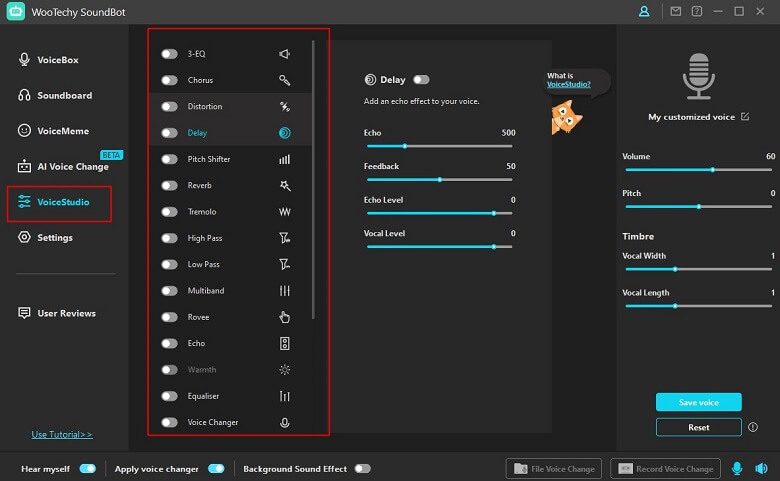 FAQs about Saw Voice
1

Can I Use Saw Voice Effectively for Online Streaming?

Absolutely. Many content creators, gamers, and streamers use the Saw Voice effect during live streams to add entertainment value and engage with their audience.

As mentioned above, SoundBot can be used in various scenarios, such as Live Chat, Game, Live Stream, or conference platforms. For example, use Jigsaw on Discord. Then, one more step:

In Discord settings, configure your input devices. Select the Voice Changer Virtual Audio Device (WDM). Then, you can communicate with others in the saw voice.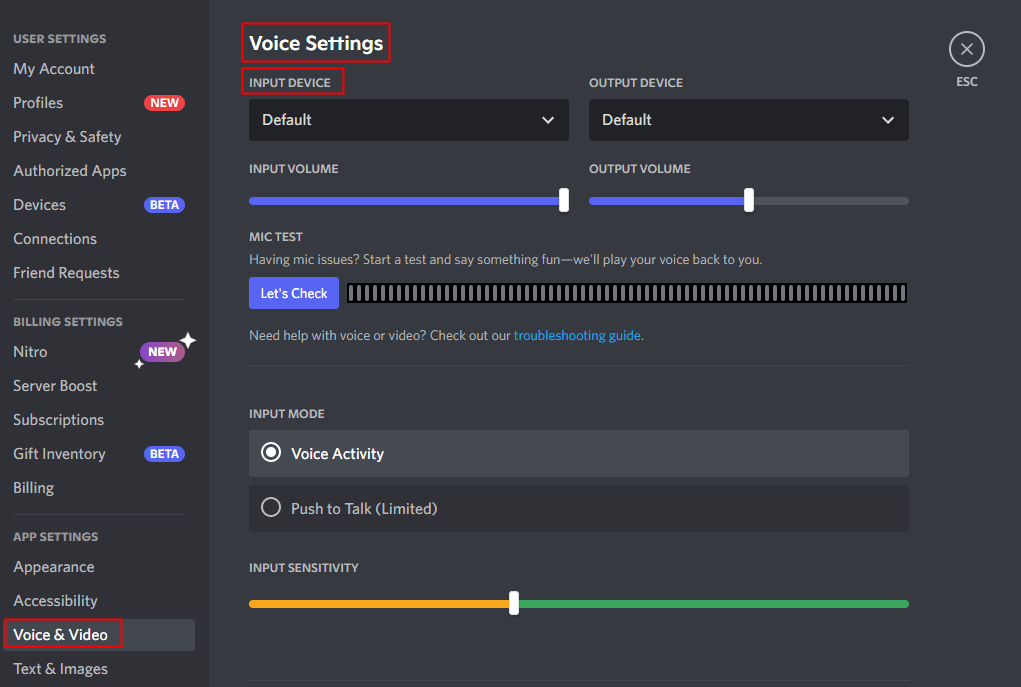 2

Are there any dangers to using Jigsaw Voice?

No. But be careful not to use it to harass or intimidate others. And if you're using it for scary pranks, make sure that your friends and family are in on the joke.
3

Is There a New Saw Movie in Development?

Given the franchise's popularity, fans frequently inquire about upcoming releases. As of the latest updates, there are ongoing discussions and plans for new Saw-related projects, including potential sequels or spin-offs. However, specific details about future movies are closely guarded by the producers.
Conclusion
Overall, it is not difficult to generate a realistic and natural Jigsaw voice. If you are looking for a voice changer that offers a wide range of features, including a high-quality Jigsaw voice preset, then Wootechy SoundBot is a great option. This voice generator is easy to use, and it can be used on a variety of platforms, including gaming, live streaming, and live chat. It is also affordable, making it a great value for the price. Free to download and give it a try!