Please see the picture below. Guess you've seen many items about Presidential AI Voices. Do you know how to do that?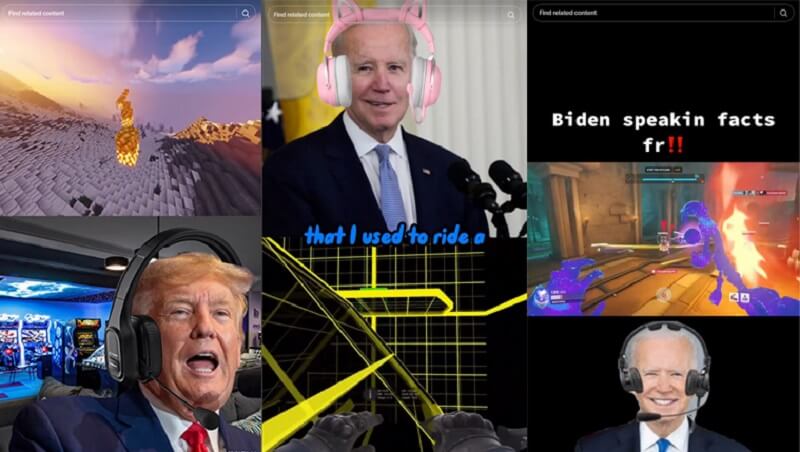 Imagine being able to hear the voices of America's presidents speaking your own words. With president AI voice generators, this is now an easy case. Using deep learning algorithms, they allow you to create a realistic president AI voice that sounds remarkably like Joe Biden, Donald Trump, or Barack Obama.
In this article, we will review the best 3 president AI voice generators. And provide a step guide on how to make a president AI voice effortlessly. No more words, Let's get started!
Comparison of the Best 3 President AI Voice Generator
| Voice changer | Voice Filters | Comparability | Price | Microphone Voice Changing | Cross-platform |
| --- | --- | --- | --- | --- | --- |
| Wootechy SoundBot | 250 | Computer | $12.95 / Quarter | Yes | Yes |
| Resemble AI | 50 | Mobile | Paid for words | No | No |
| TryParrot.AI | 13 | Online | $49 | No | No |
The Top 3 President AI Voice Generators
1. Wootechy SoundBot [The Best Real-time President AI Voice Generator]
Wootechy SoundBot is a popular real-time voice changer based on PC that can be used to generate the voices of many famous presidents, such as Barack Obama, Donald Trump, and Joe Biden. You can say anything into your microphone or upload any existing audio file, and your voice will be transformed into the President's AI voice in real-time.
As we all know, a president's AI voice generator typically works by training on a large dataset of audio recordings of the president's voice. It results in many tools generating voices that sound unrealistic. However, for Wootechy SoundBot, there is a built-in setting for customization. When using the pre-set president voice template, you can auto-tune or freely adjust the parameters, so that you can create the AI voice that most resembles the president.
Except for the president voice AI, SoundBot has a large library of other voice filters, including male-to-female voice, cartoon voice, Voices of Film Characters, Horror voice, Anime Sound, Halloween and Christmas voice.
More Features of SoundBot from Wootechy

75.000.000+

Download

Cross-platform support allows you to use it for live chat, gaming, streaming, and other online activities.

Provide 250+ voice filters and 600+ sound effects.

Built-in 200+ Voice Memes, including the AI presidents meme.

Audio files can be exported in different formats.

Keep updating new voices, including the daily free voices.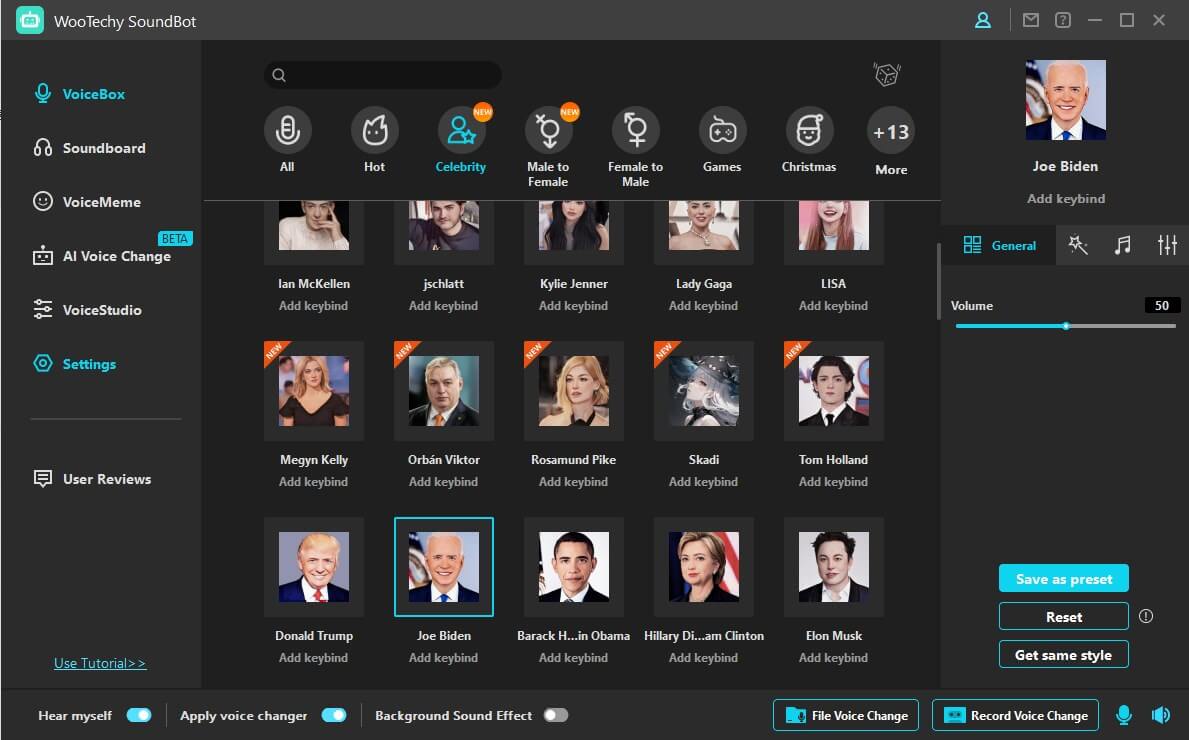 2. Resemble AI [President Text to Speech]
Resemble.ai is a text-to-speech (TTS) platform that enables users to clone the voice with as little as 3 minutes of audio data. If you are looking for president text to speech, it is a great option. With some pre-built voices, including the voices of many famous people, Resemble AI allows you to clone your original language to sound like the president. For the Pro plan, emotion control is enhanced.
Key features of Resemble AI

Localize your custom AI voice to Spanish, French, or accent English.

Real-time audio deepfake detection.

Audio files can be downloaded.

Web-record supported.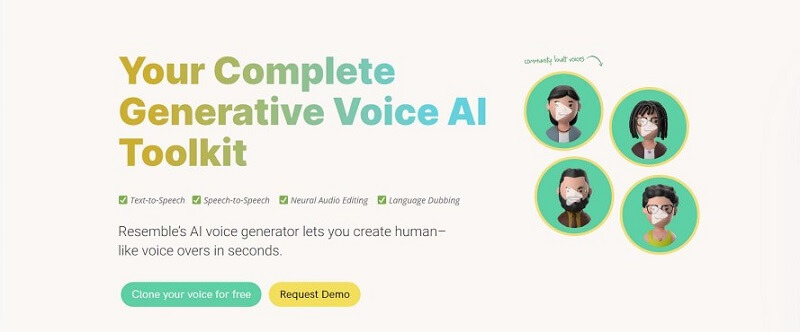 3. TryParrot.ai [President AI Voice Generator Online]
TryParrot.ai is a website that allows you to try out Parrot AI for free. It provides 13 celebrity voices, including Donald Trump ai voice and President ai voice. If you wanna get a President AI voice generator free online, you can try this one. However, there are only 2 times for free trial. Try to enter the presidential voice you most want to generate the first time, so you don't waste the free opportunity.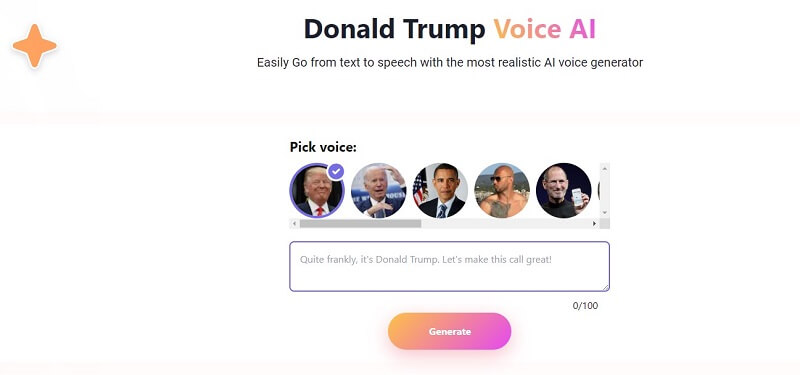 How to Make President AI Voice?
Now, guess you have a general idea about the President AI Voice Generator. Well, how to use it to make president AI voices? That's easy. Just follow the below tutorials.
Step 1: Begin by downloading the Wootechy SoundBot on your computer from the official website.
Step 2: Once inside the interface, follow the on-screen instructions to select your input and output devices.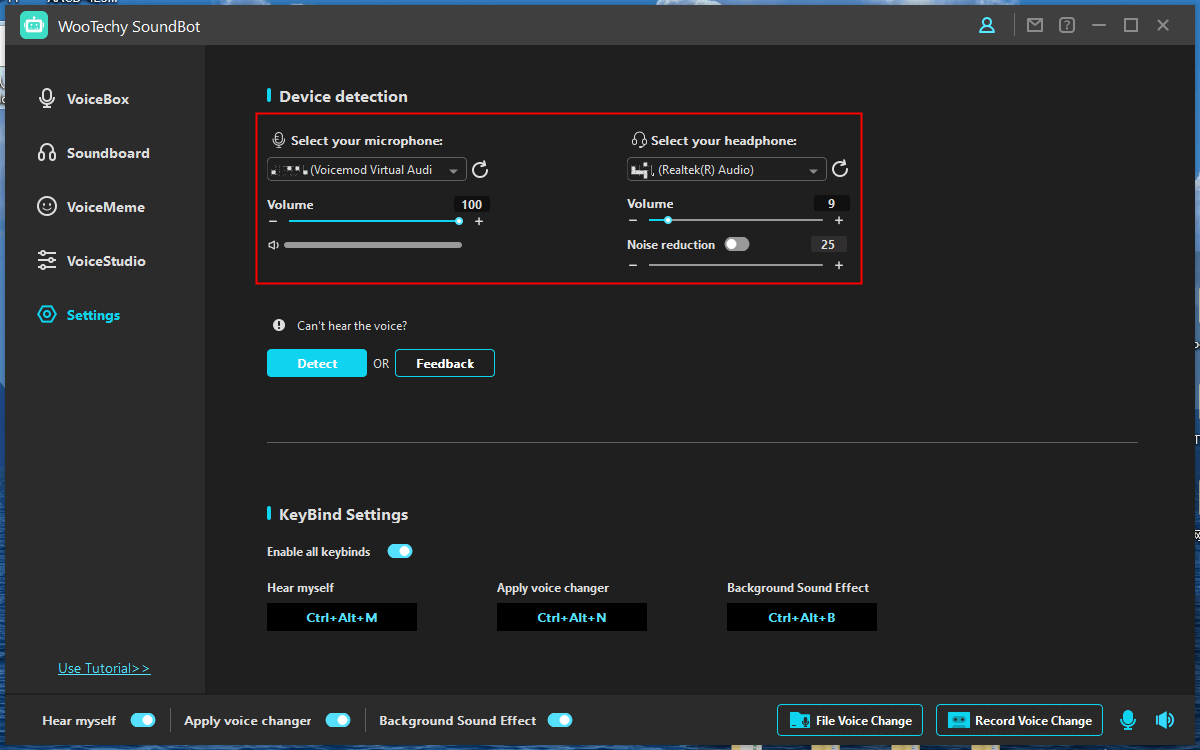 Step 3: In the "VoiceBox" , a list of available voices will appear. Select one of the president's AI voices, such as Joe Biden, Donald Trump, or Barack Obama. Start speaking into your connected microphone. Wootechy SoundBot will instantaneously modify your voice to resemble the chosen president's distinct speech patterns and tone.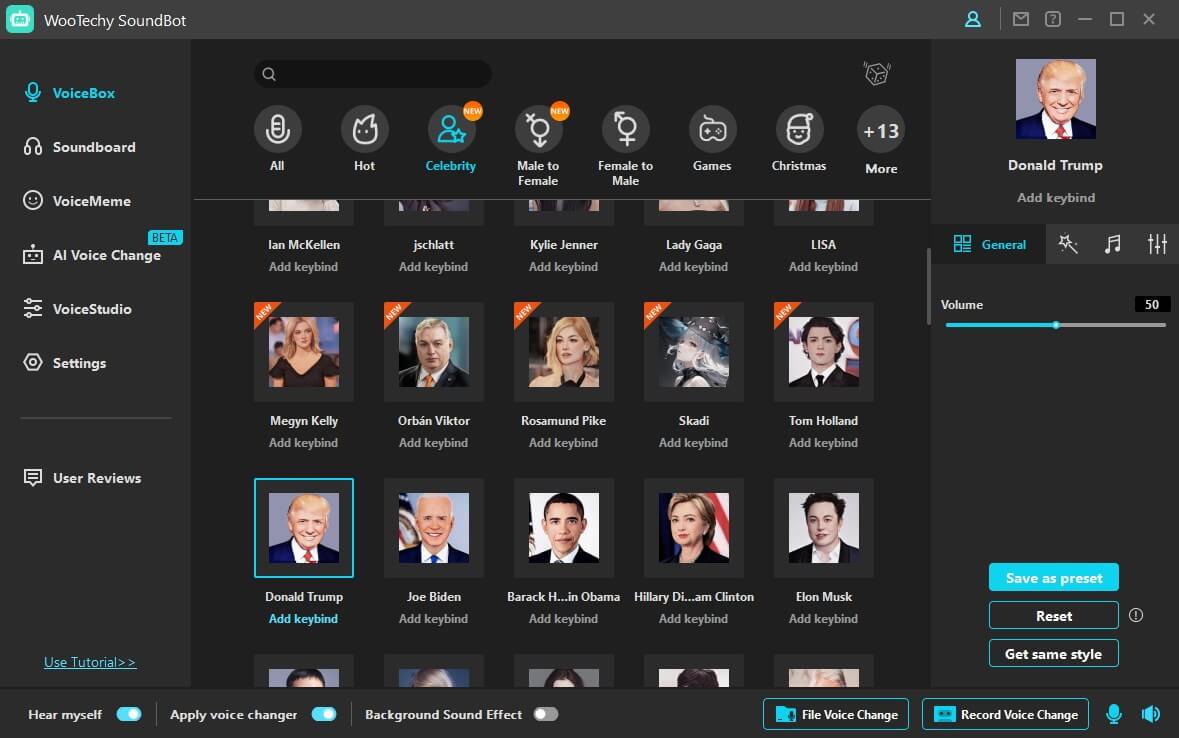 To meet some personal needs, you can adjust the parameters and make it as close to the AI president voice you want as you can.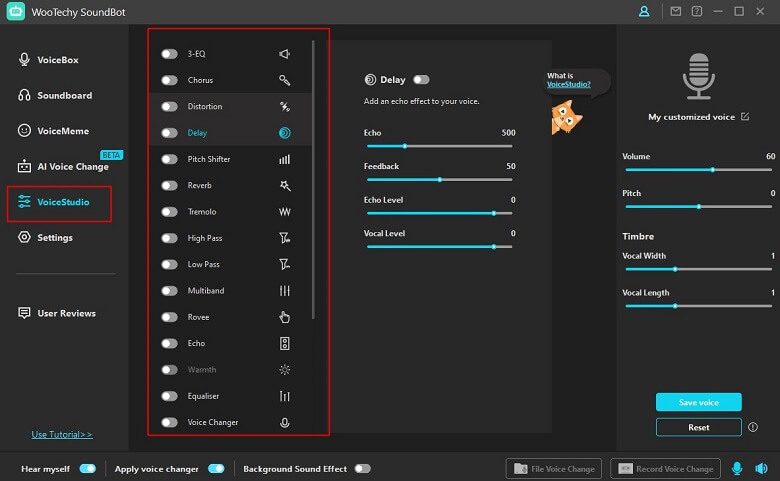 Extra Tip: How to Make AI President Meme?
AI president memes can add more fun and entertainment to your project. Wootechy SoundBot's Voice Meme feature allows you to create funny and engaging voice memes by changing your voice to sound like presidents, famous people, cartoon characters, and more. You can also use Voice Meme to add sound effects and music to your memes.
To use it, simply locate the tab of "Voice Meme" in SoundBot, select the voice of the president you want to use and start speaking. Moreover, you export the meme or upload the file to make your own AI president meme.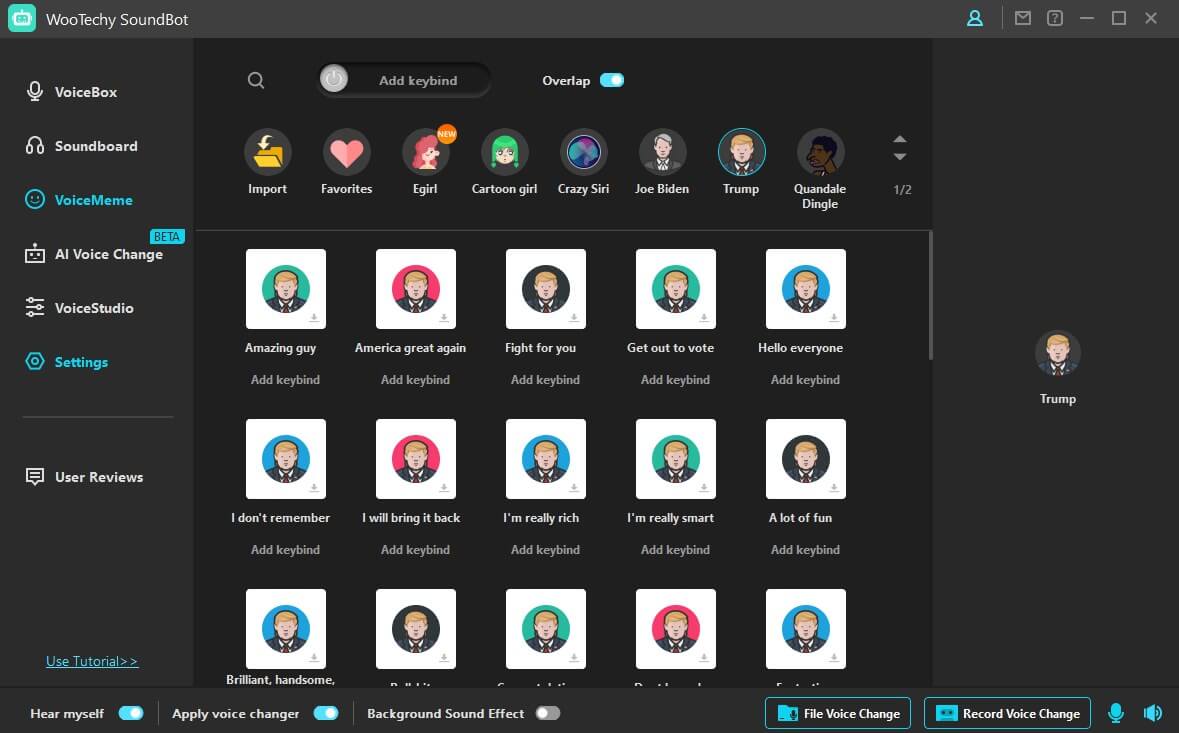 Conclusion
Above is our test about the best 3 President AI voice generators. These voice generators are all capable of producing realistic and human-like voices of US presidents. They are easy to use and offer a variety of features that make them a good option for anyone who wants to create content with the voices of US presidents.
Among that, Wootechy SoundBot is a good option for anyone who wants to create realistic president AI voices in real-time, or use the voice in various platforms. And other options are more suitable for those who prefer to change their voice online. Anyway, hope it can help you learn how to choose the President AI voice generator. And, enjoy!