Depending on your preference, there are several stunning characters in fictional movies that you can choose as your favorite. One of the most popular fictional series is Star Wars. The storyline has warmed its way into the heart of many movie lovers. Likewise, the characters portrayed by the franchise are popular among the audience. These characters are Darth Vader, Luke Skywalker, Obi-Wan Kenobi, Yoda, and many more.
One of those characters especially adored by the audience, especially for his voice, is Kylo Ren. In this article, we shall learn about the artist who played that role and how he got his voice. Then, you will see how you can use the same voice with the Kylo Ren voice changer.
Part 1. Who Does the Voice of Kylo Ren?
The Kylo Ren voice was done by Adam Douglas Driver. He is a renowned American Actor from California, USA. He has served in the U.S. Marine Corps and founded Arts in the Armed Forces. His non-profit establishment provides Arts training to active members, veterans, and families of the Marine corps. Unfortunately, the Marine Corps discharged him in 2004 after three years of service.
The 39-year-old is one of the very few actors that have ever been nominated for the Triple crown of Acting. In 2015, he joined the Star Wars franchise as an unconventional villain. He was cast in Episode VII – The Force Awakens. Driver commanded the role of his fictional character with temper and his unique lightsaber. However, the role was changed in LEGO Star Wars: The Skywalker Saga and Sky Wars: Resistance when Matthew Russell Wood voiced Kylo Ren.
Part 2. Does Kylo Ren Use a Voice Changer?
Yes, Adams Driver does use a Kylo Ren voice changer. In a bit to look like his granddad – Sith Lord Darth Vader, Kylo Ren wears a similar mask. However, Darth needed the mask to keep him alive. Consequentially, his voice was changed, and he needed a different character for his voice – James Earl Jones. But Kylo Ren did not need another character for his voice.
Although Ren's mask was to identify as the grandson of Darth Vader, the mask helps him portray the creepy bad guy depicted by his character. Furthermore, the mask has an adjustable strap, which makes it fit most head sizes. Hence, it can be used for various scare and entertain show lovers during Halloween or any other function.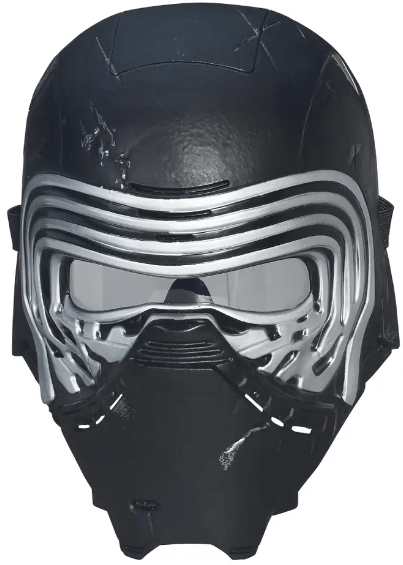 The mysterious and imposing presence of Kylo Ren is magnified by the Kylo Ren voice modulator. It changed Driver's voice from the conventional male voice to a scary one. Adam Driver has been considered our generation's greatest yeller after his series of TikTok yelling shorts. Now, most Kylo Ren voice change emulates Driver's character in Star Wars and his revelation on TikTok.
Part 3. Best Real-Time Kylo Ren Voice Changer
Kylo Ren's voice is a good place to start if you want to get into a full event pranking. While the voice might seem so popular, the potency of the fear instilled by the voice never diminishes. To get the exact Kylo Ren's voice, you need a voice modulator that functions like Driver's. Therefore, you should get the WooTechy SoundBot. SoundBot makes impersonating Kylo Ren's voice easy with its advanced technology Kylo Ren voice modulator.
SoundBot – The Best Kylo Ren Voice Changer on PC
75.000.000+
Downloads
With 125+ voice filters, SoundBot allows you to change your voice to whoever you want including Kylo Ren, Darth Vader, Batman, Giant, SpongeBob, etc.

There are 400+ sound effects and 200+ voice memes to spice up your live video and games.

Change voice to Kylo Ren in different games and programs such as Discord, Zoom, Valorant, Fortnite, CS:GO and more.

The Kylo Ren voice change can be used for entertaining prank, real-time communication, gang up in games, voiceover, sound customization and the like.
WooTechy SoundBot has a user-friendly interface that even believers can navigate without the help of a tutor. Additionally, you can upload your voice/video files or have real-time recording to further change the voice to Kylo Ren.  It also has keybinds for playing Kylo Ren voice and Star Wars sound effects without disrupting your streaming flow.
Specific Steps for Kylo Ren Voice Change Using WooTechy SoundBot:
Download and install the app on your PC. Launch the app and set your microphone and headphone as input and output devices respectively.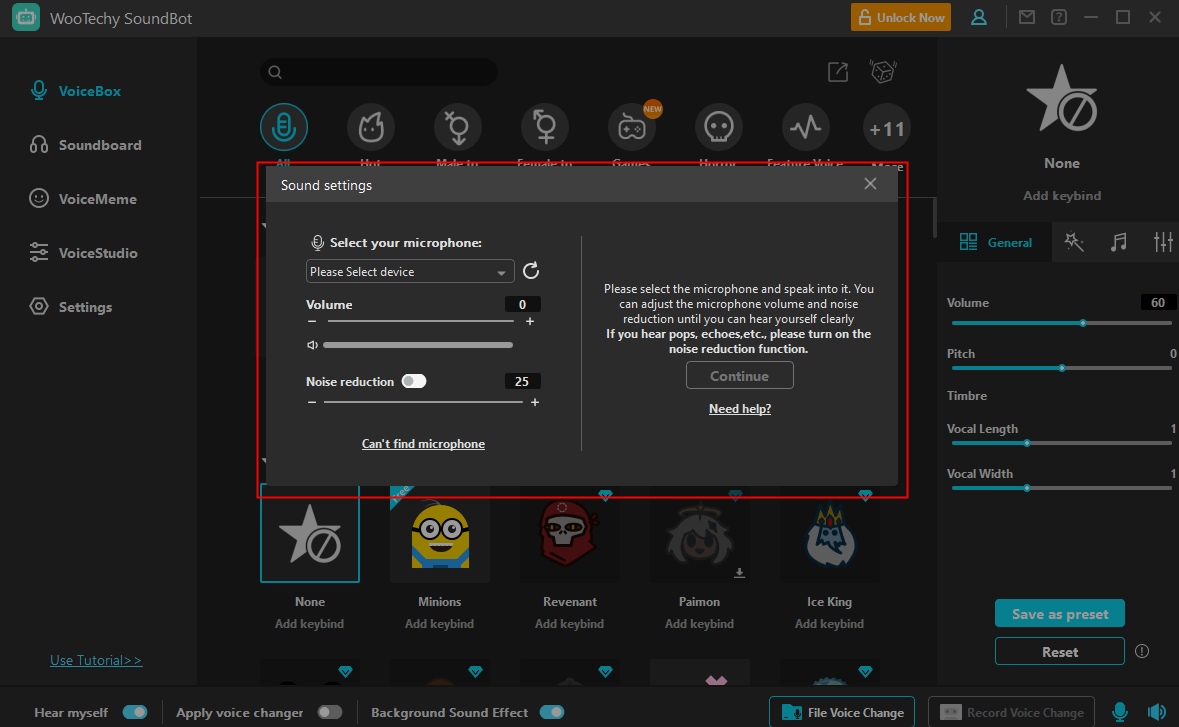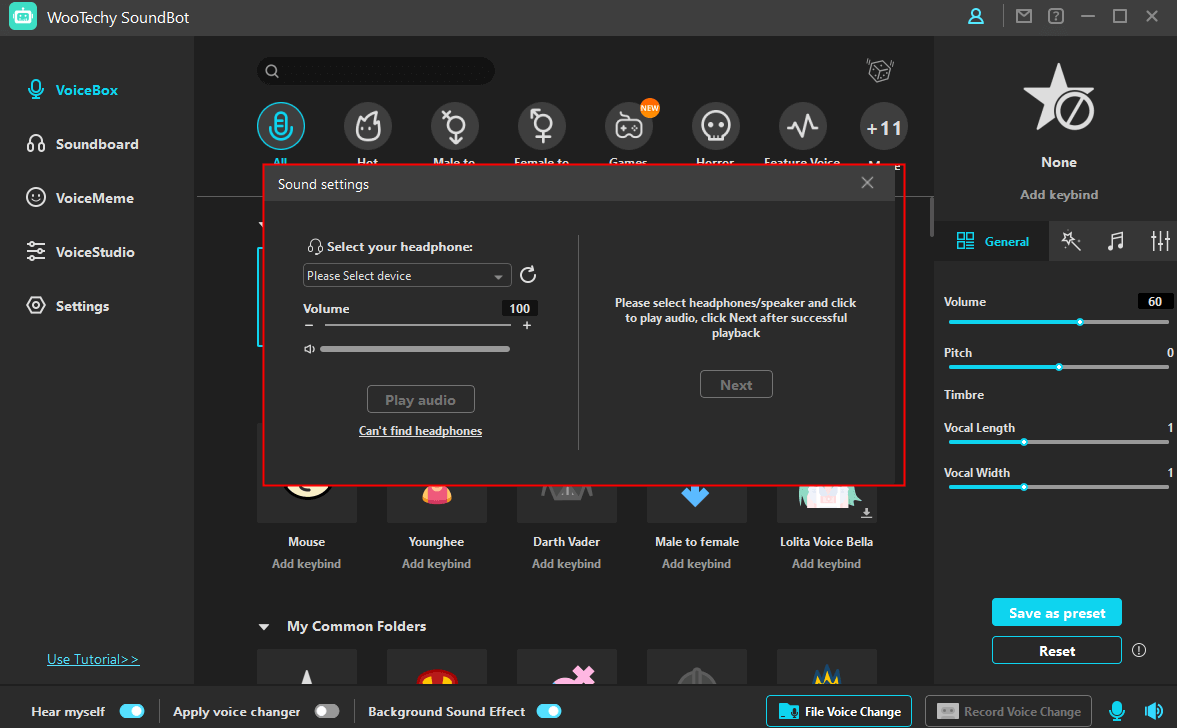 Choose the Kylo Ren voice from the VoiceBox tab > Feature Voice. Speak into the input device and your voice is automatically changed to Kylo Ren.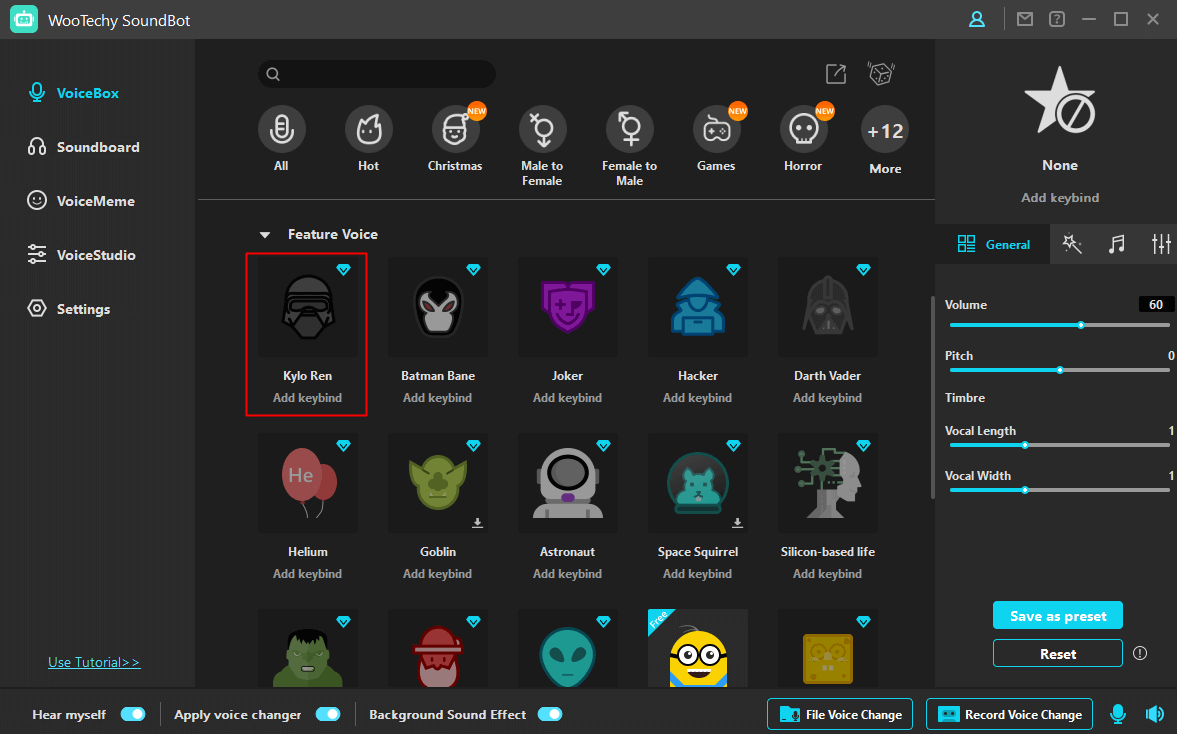 To change your voice to Kylo Ren in other platforms, just make sure the voice filter is chosen and SoundBot is running in the background, then set the Microphone (Voice Changer Virtual Audio Device) as your platform's input.
Conclusion
Star Wars is a mind-blowing television series with intriguing characters. Kylo Ren is one of those outstanding characters in the series that keeps many of the audience glued to their screen. This article has shed more light on the character and how to have a Kylo Ren voice change. You can use WooTechy SoundBot Kylo Ren voice changer during a game or call. May the Force be with you!