Have you ever wanted to put your own unique spin on the sound of your voice? Whether for recording a video project, some harmless fun, or even changing how you sound through a digital medium, Voicemod can help you do just that.
However, many people don't feel comfortable using Voicemod due to safety concerns. If you're looking for a Voicemod alternative that will provide you with the same features yet still keep your information secure, then you've come to the right place.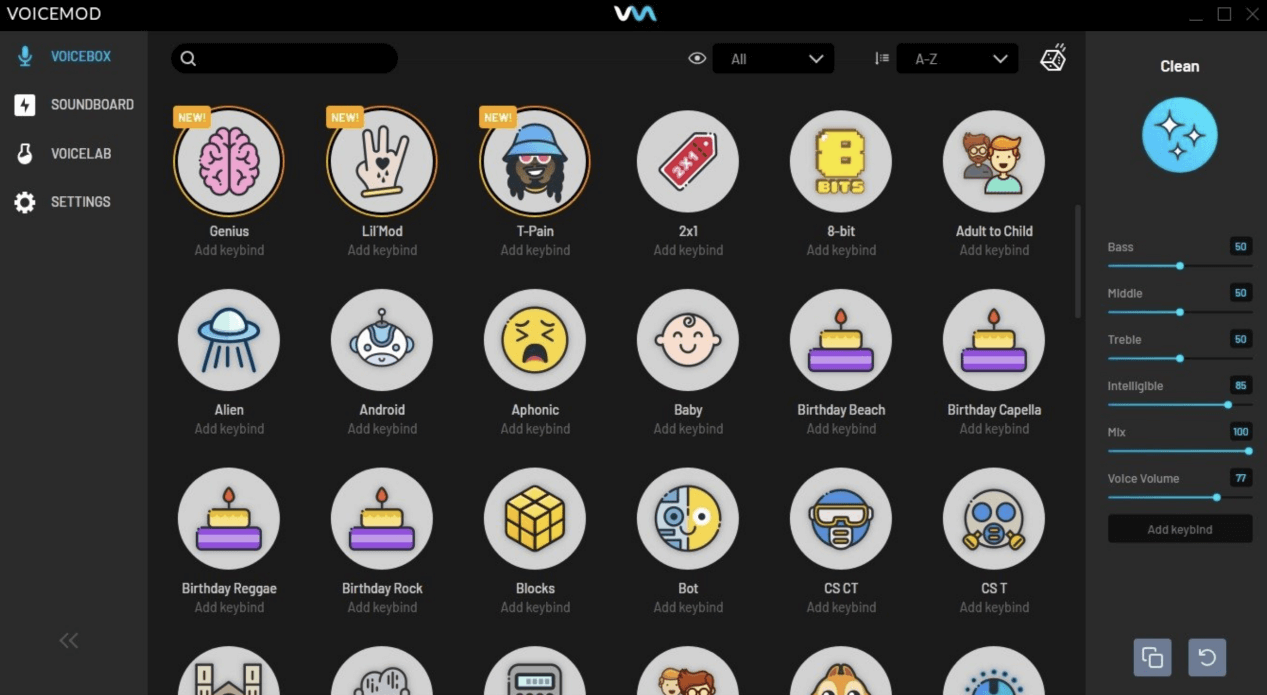 Part 1. What Is Voicemod Voice Changer
Voicemod provides gamers, content producers, and vloggers with a powerful and incredibly user-friendly voice-changing software. With an intuitive interface and easy-to-use AI tools, users can easily transform their voices into robots, demons, chipmunks, women, men – you name it!
Voicemod works seamlessly with the most popular video games and platforms like Elgato Stream Deck, Streamlabs OBS software, Twitch, TikTok Live Studio, Audacity, Gamecaster, and Omegle for uninterrupted communication during gaming sessions or when sharing content.
Features of Voicemod:
It enables users to instantly change their voice in real time without needing to pre-record anything.
Users can set up the app and are ready to start transforming their voice into a range of other characters.
Beyond just changing your voice, you can also add your favorite sound clips from a library of sound effects, or even custom sounds that you upload yourself, to the Voicemod soundboard.
It offers over 90 different voices and effects, giving users nearly limitless possibilities for changing their voice.
Part 2. How to Use Voicemod?
The steps are a little complex, you should be careful if you are a newbie user.
Step 1 Visit the Voicemod website and download the program to your computer.
Step 2 Close all communications programs such as Skype or Discord before opening Voicemod.
Step 3 If this is your first time using Voicemod, you will be prompted with setup instructions that explain how to get started with the program, so be sure to read through these carefully and thoroughly. If you have used Voicemod previously, open up Settings to configure your audio devices.
Step 4 Select your microphone as your input device and choose headphones for your output device for optimal sound quality when using Voicemod's voice-changing technology.
Step 5 Make sure that both are selected correctly before clicking OK on the settings window. At this point, you should now be ready to use Voicemod – dive into its features and start exploring how to modify your voice!
Part 3. Is Voicemod A Virus?
Despite this concern, there is no evidence that Voicemod is a virus.
Some think that firewalls like ESET prevent its installation, and antivirus programs like Avast prevent Voicemod from receiving updates. Malwarebytes scans it as a pup (potentially unwanted program). Some who have had difficulties removing Voicemod may find that reinstalling audio drivers and utilizing troubleshooting tools should fix their issue.
Although the potential exists, you shouldn't be concerned about your device becoming infected with a virus as long as you follow the necessary precautions. However, if you are still looking for a 100% Voicemod alternative, several options are available. Make sure to do your research to ensure that the software you choose is secure and offers the features you need.
Part 4. Is There Something Better Than Voicemod?
Yes, there are several voicemod alternatives available.
In fact, plenty of free alternatives exist that offer the same features as Voicemod – and some even have additional tools for more customization options. Some popular free voicemod alternative choices like WooTechy SoundBot. This program can be downloaded easily and quickly. Each one allows users to change their voice in real-time, as well as apply sound effects and backgrounds for enhanced audio experiences.
If you're looking for a more advanced voice changer, WooTechy SoundBot is a great choice. It has many features that make it a great Voicemod alternative.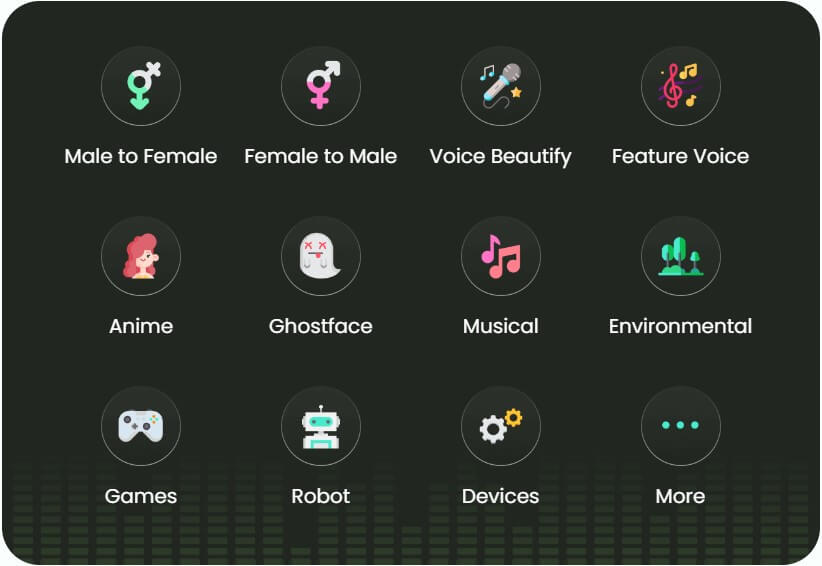 WooTechy SoundBot is a powerful voice changer software that offers real-time voice modulation, background noise reduction, and more. It comes with over 500 voices, allowing you to sound robotic, alien or whatever character you want to be in the game.
With its easy-to-use interface and intuitive design, it's perfect for gamers and streamers looking for a free Voicemod alternative. You won't have to worry about safety either - WooTechy SoundBot is 100% safe and secure.
Top Features of WooTechy SoundBot: The Best VoiceMod Alternative
75.000.000+
Downloads
You can use over 500 voice effects to customize your recording in real time, such as changing vice to a witch, Space Marine and so on.

It offers more than 500 built-in sound effects on its convenient soundboard, which will definitely add a lot of fun.

Provide several free voice effects for 100% free each day: such as male to female voice, gaming girl voice, Minions voice and so on.

Many extensive sound effect libraries to choose from, but it also lets you import your own MP3 or WAV audio.

There are various ways to play sound effects, including replay, cycle, overlap, and mute.

The audio files can be shared with other users via social media platforms.
Here are the steps to get started with WooTechy SoundBot:
Step 1 Download and install the SoundBot tool from its website.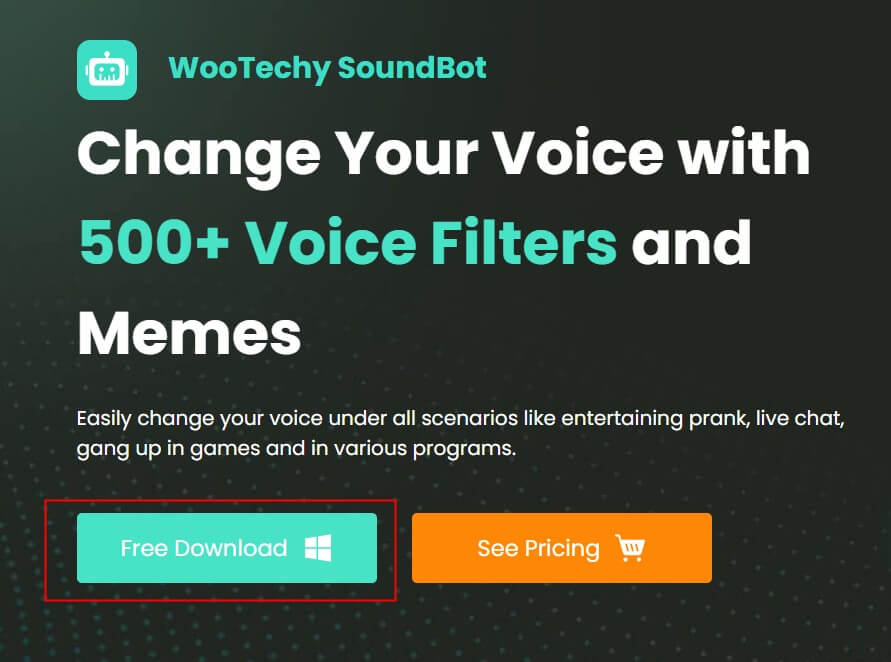 Step 2 Run it and select your microphone as the input device and your headphone as the output device.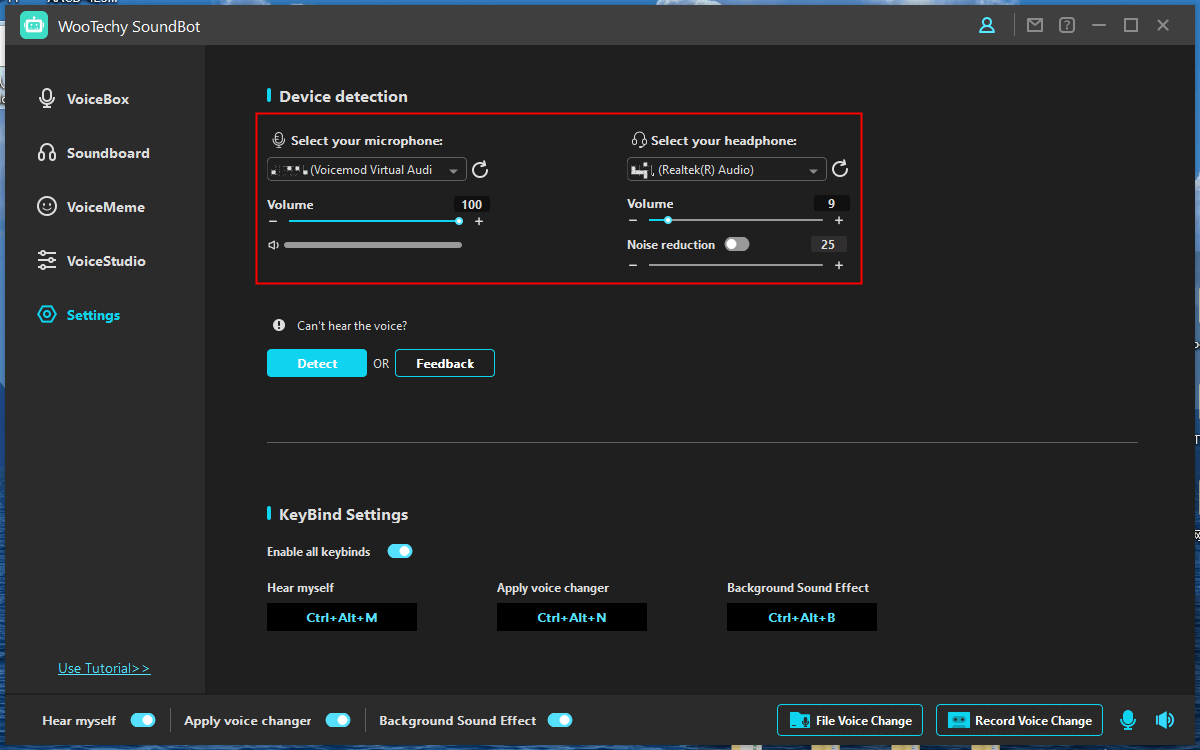 Step 3 Test the voice or sound effect from the list of options provided to see if your voice transforms. Then, you can change your voice on different platforms such as Fortnite, PUBG, Discord, Skype, Twitch, and more.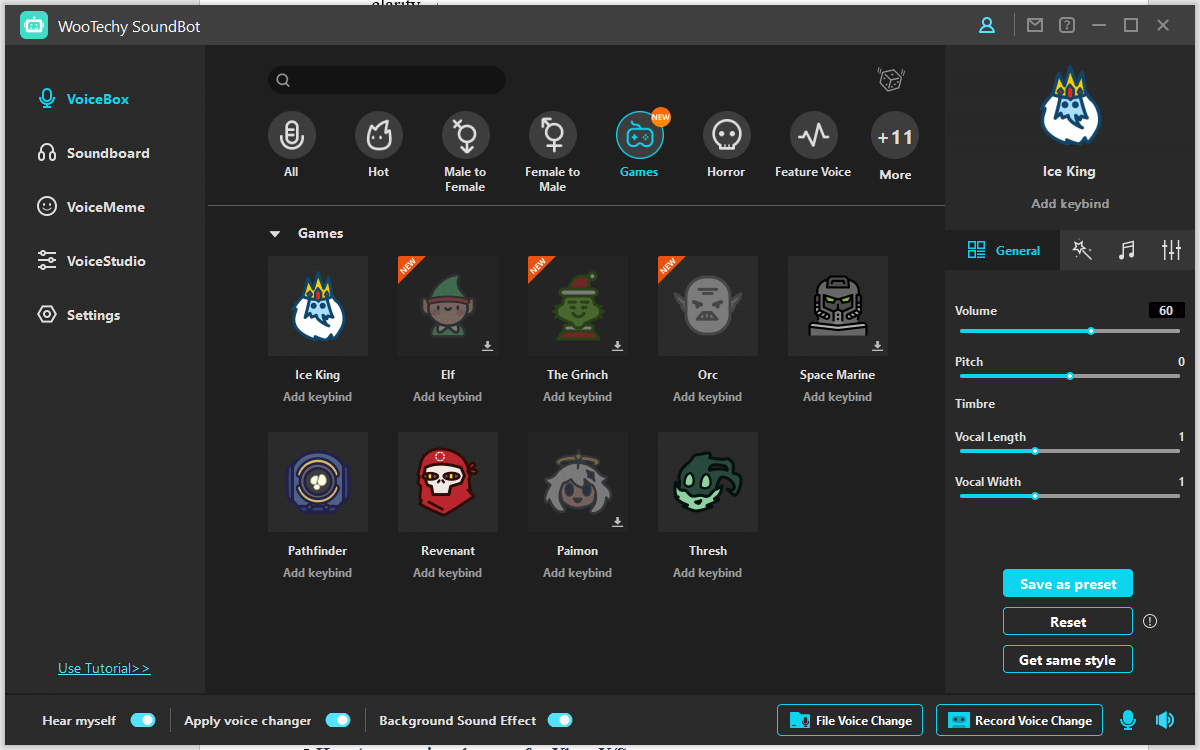 Conclusion
VoiceMod voice changer is an excellent tool to modify and change your voice. It's also important to note that Voicemod is a virus-free program making it safe to use on your computer. However, if you're looking for something even better,WooTechy SoundBot is the perfect Voicemod free alternative for you.
It offers more than 500 built-in sound effects and allows you to replay, cycle, and mute audio files, plus it's definitely safe and secure. Try it out today, and see how amazing the voice changer is!