WhatsApp allows users to delete messages they don't want to keep, like the chats you and your BFF have griped about your husband's terrible kissing skills, or the sexy photos you and your ex-girlfriend used to send to each other. You know, these messages really, really need to be deleted. But that also means - you may have accidentally deleted some pretty important WhatsApp data, or inadvertently deleted some valuable videos or chats on WhatsApp by mistake. That's probably why you're reading this article.
Fortunately, if you accidentally deleted your WhatsApp messages, you still have a chance to get them back. This guide will show you the top 3 best ways on how to quickly recover deleted WhatsApp messages on iPhone. There are also FAQs and useful tips on WhatsApp backup and deleted iPhone message. Scroll down to read!
Part 1: How to Recover Deleted WhatsApp Messages on iPhone?
Method 1: Recover deleted WhatsApp messages from iCloud backup
As you know, WhatsApp can be linked to your iCloud account to save the backup of the app. In this way, you can restore deleted WhatsApp messages from iCloud backup.
Step 1. Check if you have enabled the auto backup by going to Settings > Chat > Chat backup.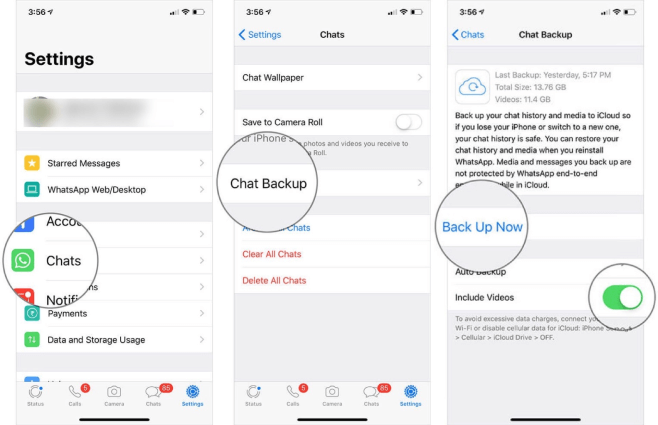 Step 2. If yes, then uninstall the WhatsApp application and make sure that you verify your phone number once you reinstall.
Step 3. Simply tap on Restore Chat History and you shall retrieve your deleted Whatsapp messages once the restore process is done.
Note
You must be signed in with the Apple ID you use to access iCloud.
You should have backed up WhatsApp messages in iCloud or tuned on auto backup before.
Method 2: Restore the whole iCloud backup to get back the deleted WhatsApp messages
You can also restore deleted WhatsApp messages from the whole iCloud backup. Before that, you have to make sure that there's enough storage in your iPhone to store the data in iCloud backup file.
Step 1. Open Settings > General > Reset > Erase all Contents and Settings.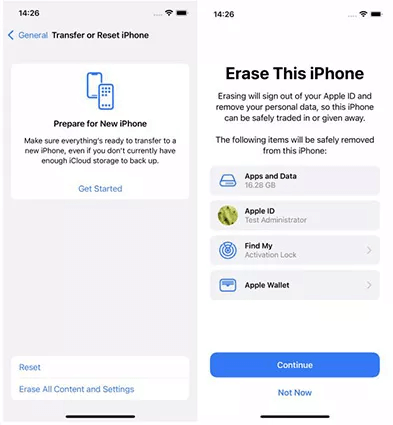 Step 2. Tap on Erase Now, enter your password to confirm.
Step 3. Go to set up your device, tap Restore from iCloud Backup, then sign in to iCloud.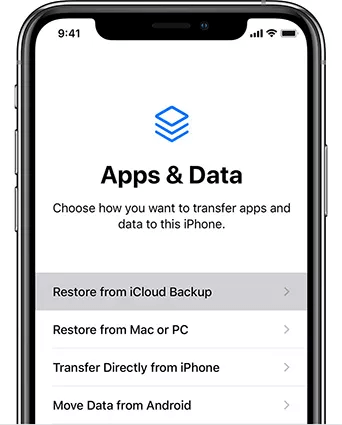 Step 4. Select the backup file which contains the deleted WhatsApp messages to restore.
Note
The current data on your iPhone may get overwritten, which will erase all contents and settings on your iPhone.
You should have backed up WhatsApp messages in iCloud before.
Method 3: Retrieve deleted WhatsApp messages from iTunes backup
If you have backed up deleted WhatsApp messages to iTunes before, then you can utilize this method to get them back.
Step 1. Open Finder on Mac, or iTunes on PC.
Step 2. Connect your iPhone to the computer, choose "Trust This Computer".
Step 3. Select your iPhone when it appears in the window.
Step 4. Select Restore Backup.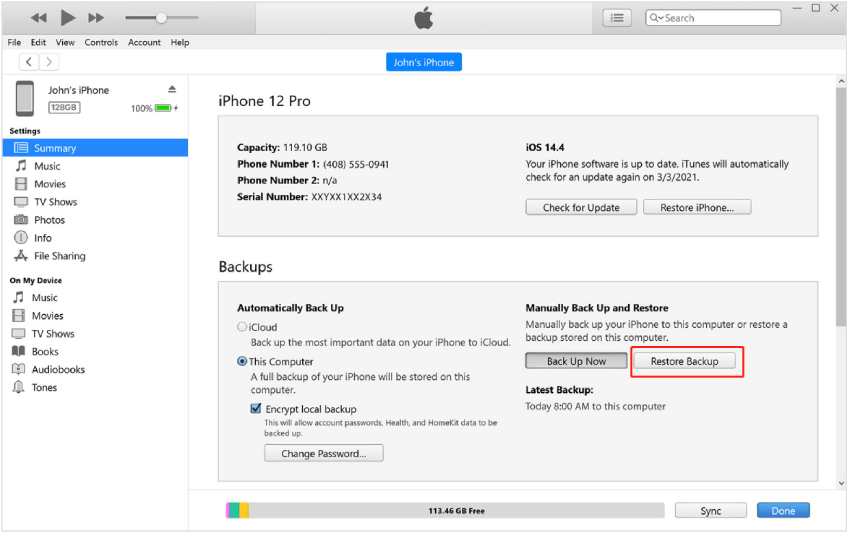 Step 5. Choose the most relevant backup, click on Restore. Enter the password for your encrypted backup if asked.
Note
You have to restore the whole backup and can't selectively choose the deleted WhatsApp messages to restore.
You should have backed up WhatsApp messages in iTunes before.
Part 2: How to backup WhatsApp on iPhone?
Now you know the importance of backup, right? If you haven't backed up your phone or backed up your WhatsApp until now because backing up on iCloud, iTunes is troublesome and has storage limits, you can't miss this tool - WooTechy WhatsMover.
As a completely official and professional WhatsApp backup software, WooTechy WhatsMover has a huge number of WhatsApp users. It not only supports to backup all WhatsApp data on iPhone and Android to computer with one click without any storage limitation, but also supports direct transfer WhatsApp data between iPhone and Android without any OS restrictions!
WooTechy WhatsMover - Best Free WhatsApp Backup Tool
5000.000+
Downloads
Unlimited and free storage: Allows you to backup all WhatsApp data on Android and iPhone to your PC, including chats, photos, videos, contacts, without any storage limit or OS limitation.

Export WhatsApp data at any time: Allows you to access, preview, and restore WhatsApp backup data at any time. You can extract WhatsApp chats, images, contacts, etc. from it or export backup files to your desired HTML, PDF, CSV or XLS format.

No data loss: Backup files are saved in a separate folder and are not overwritten or automatically deleted. All files and privacy are protected and your data is always safe.

Easy to operate: The whole process is quite simple. You can create a backup of WhatsApp data to PC or Mac in 1 minute.

Supports all Apple devices and systems: Including iPhone 14 and iOS 16.
How to backup WhatsApp with Wootechy WhatsMover?
Step 1: Launch WooTechy WhatsMover and click the Back Up WhatsApp on Devices tab. Now connect your Android device or iPhone device to your PC.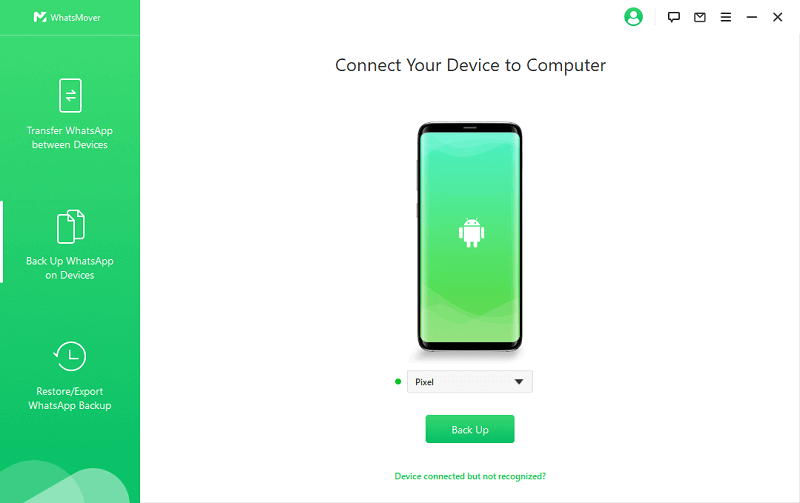 Step 2: Select your WhatsApp type and click the Back Up button to start backing up your WhatsApp data.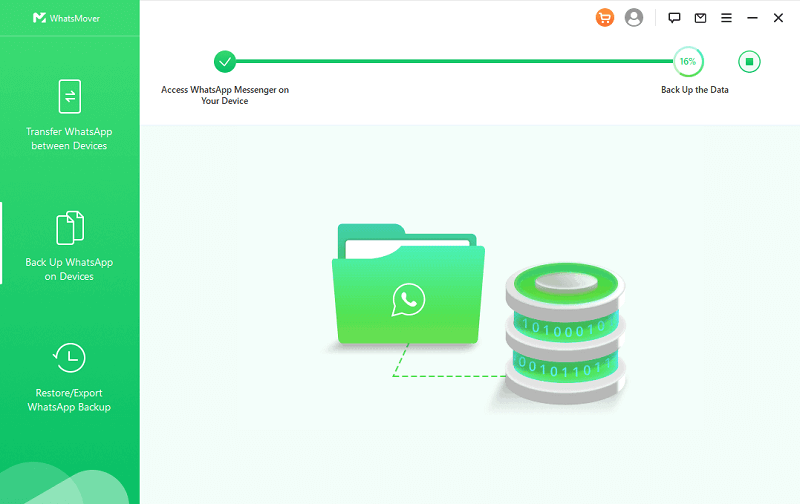 Step 3: Click the Done button when notified that the backup is complete. Now your entire WhatsApp data is backed up on your computer.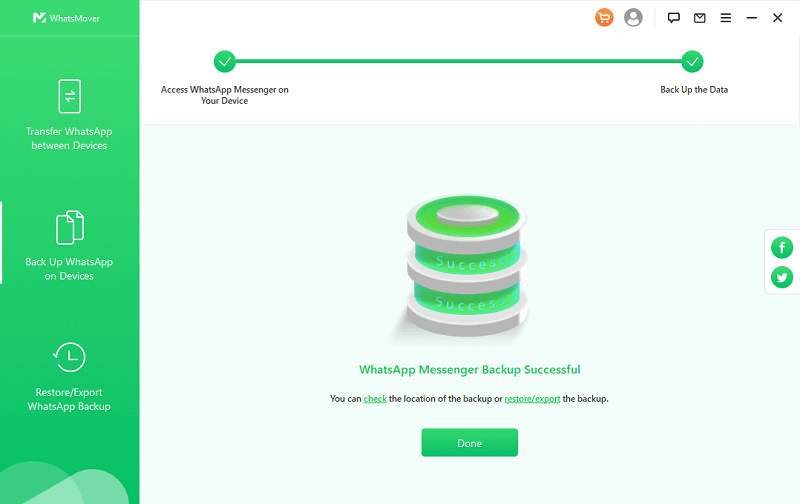 Video Guide on WhatsApp Backup By WooTechy WhatsMover
Part 3: FAQs about Deleted iPhone Message
Q1: How do I retrieve a deleted message or conversation on iPhone?
Step 1: In Messages, tap Edit on the conversations page. If you previously turned Message Filtering on, the Edit button doesn't appear. Instead, tap Filters on the conversations page.
Step 2: Tap Show Recently Deleted.
Step 3: Choose the conversations with the messages you want to restore, then tap Recover. On the Recently Deleted page in Messages, tap the conversation that includes messages you want to recover.
Step 4: Tap Recover Message or Recover [Number] Messages.
Note
You need iOS 16, iPadOS 16.1 or later to recover deleted messages and conversations. You can only recover the messages and conversations you've deleted within the last 30 to 40 days. If you delete a message before you update to iOS 16, iPadOS 16, or later, you can't recover that message.
Q2: Can I see deleted iPhone message on WhatsApp without any app?
No. You can't see deleted WhatsApp messages on iPhone without application.
Although the deleted chat on WhatsApp does not mean it has been deleted completely and permanently, WhatsApp data is still stored in the database and some cache files. However, if you want to see the deleted WhatsApp messages or even recover them, you can only rely on the help of third-party software tools like WooTechy WhatsMover.
Q3: How to transfer WhatsApp to another phone without losing everything?
We all know that we can transfer WhatsApp data between phones with the same operating system using iCloud backup or Google Drive backup. However, if you want to migrate files between phones with different operating systems, such as Android to iOS, or iOS to Android, then neither iCloud nor Google Drive can do it.
In this case, WooTechy WhatsMover is a better choice. It supports not only iPhone to iPhone, or Android to Android, but also iPhone to Android, and Android to iPhone. anyone can use Wootechy WhatsMover to transfer WhatsApp/WhatsApp business data between iPhone and Android conveniently, without any limitations of the phone system. If you are ready to move to iOS 17 - the new Apple iPhone system which will be released at WWDC in June, you can't miss this amazing tool!
Conclusion
If you accidentally deleted WhatsApp chats while clearing memory, or you lost WhatsApp data on iPhone 13 after updating iOS 15 to iOS 16, don't worry, you can still get them back. With the 3 methods in this guide, you can easily recover deleted WhatsApp messages from iCloud backup and iTunes backup. Now all you need to do is choose the one that suits you and follow the steps to get back your deleted WhatsApp messages!
Last but not least - always remember to backup WhatsApp data regularly! To backup your WhatsApp easily and quickly, we recommend you to use a professional WhatsApp backup tool WooTechy WhatsMover to stop getting into a bad predicament of losing your important WhatsApp data. Listen, you absolutely can't miss it anymore!