User Problem
"I am unable to load whatsapp web. After reading the QR code with the phone, the browser window loads forever and not working. Tried different computers, browsers, etc. Nothing works.Can someone help?"
Users have to deal with the WhatsApp Web not working on PC issue from time to time due to network problems with the computer and phone, incompatible browsers, use of VPN, and others. Irrespective of the cause, this comprehensive guide will take you through 8 tested ways to fix the WhatsApp Web not working problem.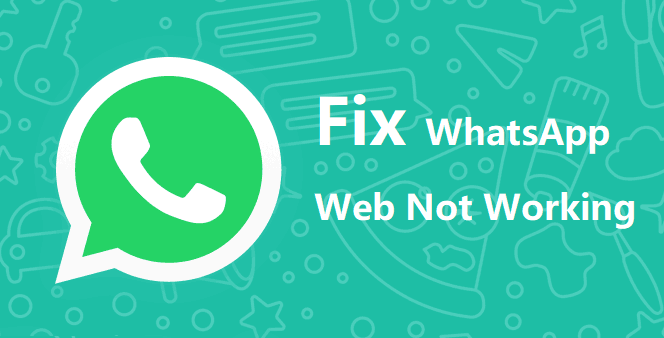 Part 1: 8 Best Ways to Fix WhatsApp Web Not Working Issue
The fixes to the WhatsApp Web not working on PC problem do not require any technical know-how. Just follow the instructions to the last letter and you will get the desired result.
1. Verify If WhatsApp Works on Your Phone
WhatsApp Web is practically useless without your mobile WhatsApp app. Hence, if the mobile app is not working, it might cause WhatsApp Web not loading.
To verify if your mobile WhatsApp works well, send messages to friends and check if the messages get sent. Also, you can check status updates to see if there are the latest updates and if you can view them. If these two steps fail, follow the troubleshooting processes below to fix mobile internet connection problem and get your mobile WhatsApp back working.
Activate and deactivate Airplane Mode on your phone: A simple toggle of the airplane sign in your phone settings might be all you need to get your network working properly, and consequently, your mobile WhatsApp.

Check your Wi-Fi connection: This can be done by turning your Wi-Fi connection off and on. If this does not work, click on the network you are connected to, choose Forget and reconnect to it again.

Reset network settings: If your mobile network encounters some problems, you might need to reset it to default to get it working correctly. Go to Settings > General (or General Management on Samsung) > Reset to reset your network.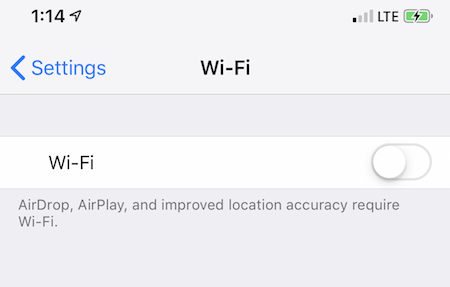 2. Disable VPN on Your PC
Using a VPN service to funnel your connection might set your IP address to a location that is not supported by WhatsApp, which can cause WhatsApp Web to fail. Also, if WhatsApp detects a VPN service, it might flag you as an unauthorized user and cut you off the WhatsApp Web. Therefore, temporarily disable your VPN on your PC to see if the WhatsApp Web is working again.
3. Check the Computer Network Connection
For WhatsApp Web to work effectively, you need a stable network connection. To check the activeness of your connection on the computer, you can try loading other websites to see if they go through.
If your browser can't connect to the internet, you can disconnect and reconnect your computer from the network you are using. If it is a Wi-Fi connection, forget the network and connect to it over again.
Lastly, if you are using a modem, you should remove it and plug it back in to reconnect.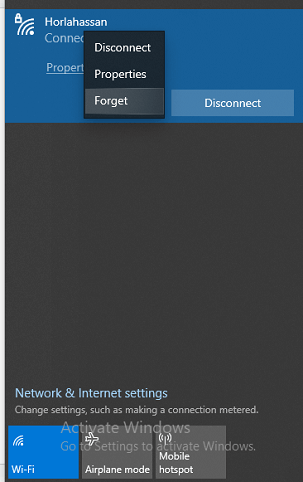 4. Check Browser Compatibility  
WhatsApp Web is only compatible with some modern-day browsers such as Google Chrome, Firefox, Microsoft Edge, and Opera. Other old browsers like Internet Explorer and Vivaldi are not supported.
5. Reactivate WhatsApp Web Page
Sometimes all you need to resolve WhatsApp Web not connecting is to log out and reactivate the WhatsApp Web Page. Before logging out, you can try reloading the Web page to see if it works.
If the problem persists, click on the Menu button (three dots) on the chat page and select Log out. Now, scan the QR code on the WhatsApp Web page to log in again.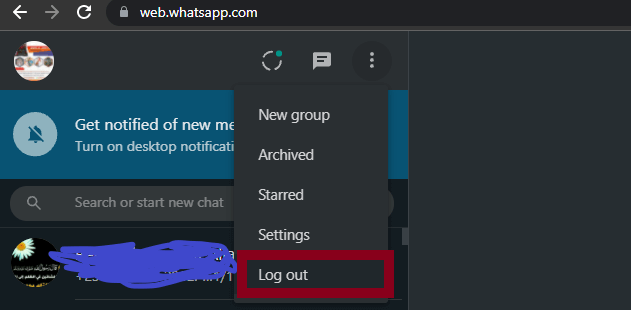 6. Try Incognito Mode on Your Browser
Browsers gather data such as cookies and cache to improve your browsing experience, however, these data can sometimes affect the URLs you access, such as the WhatsApp Web page.
Thankfully, these data are only available when you browse in the standard window, not the Incognito window. Therefore, you should try using WhatsApp Web in the incognito mode to see if it tackles WhatsApp Web not loading problem.
If WhatsApp Web is not working on Chrome, for example, click on the Three Dots menu icon and select New Incognito window (select New private window on Firefox and the equivalent on other browsers).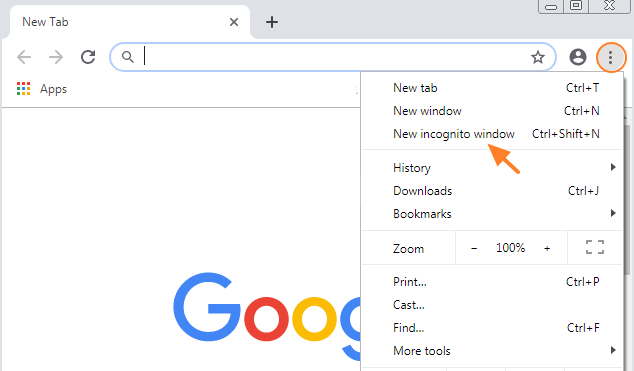 7. Clear Browser Cookies
As mentioned above, browser data such as cookies and cache can lead to WhatsApp Web not opening on PC. In this case, you need to clear the cookies to get WhatsApp Web working smoothly. Below are the steps to follow to clear cookies, taking Google Chrome as a case study:
Click the Three-dots icon and select Settings.

Choose Privacy and Security on the left plane and click on the Clear browsing data tab from the tabs displayed.

Check the Cookies and other site data option and click Clear data. Note that you should only clear the cookies in the Basic mode and not the Advanced mode.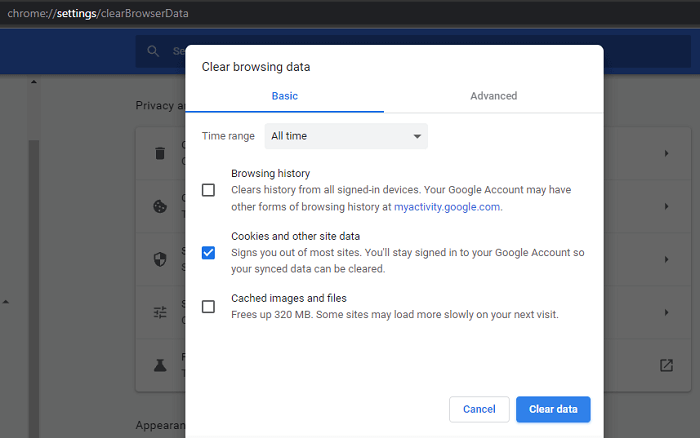 8. Zoom in the WhatsApp Web Page to Scan QR Code
This fix is ideal when your smartphone has problems scanning the QR code to authenticate your WhatsApp Web login. A blurry smartphone camera due to dirt or even low camera quality can lead to WhatsApp Web scan not working.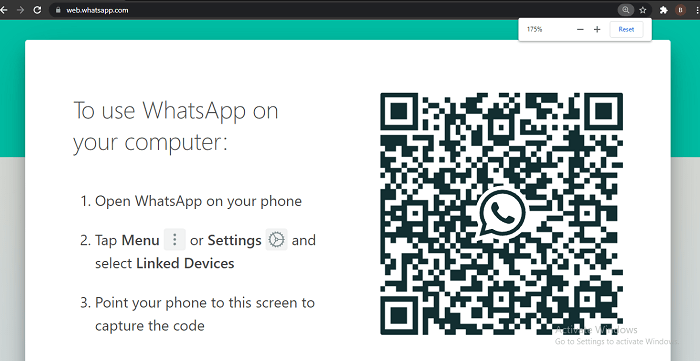 In this case, you need to zoom in on the WhatsApp Web Page to a size that makes the QR code considerably bigger before scanning. This can be done by pressing the Ctrl and + keys at once on Google Chrome, Firefox, and other popular browsers.
Back Up and Read WhatsApp Messages on PC
The principal purpose of the WhatsApp Web is to read and reply to messages on the big screen your PC provides. But what if you have a tool that allows you to easily read your WhatsApp messages on your PC without the WhatsApp Web?
Well, you can do that with WooTechy WhatsMover. It is a top-notch WhatsApp data backup and transfer software that allows you to easily back up your WhatsApp messages from either Android or iPhone to your computer for free. Moreover, if you are afraid that your WhatsApp data might be lost due to the WhatsApp Web error, you had better back it up with it.
The backed-up messages can then be exported to formats such as HTML, PDF, and CSV/XLS for reading. This eliminates the need for any other platform before you can read your messages on PC.
WhatsMover - Powerful WhatsApp Management Tool
Backs up all WhatsApp data to computer for iPhone and Android users without storage limitation.

It does not delete or overwrite old backups and guarantees 100% security of data as well as 100% pricacy-ensured.

You can export the WhatsApp backups and read them as a log file or like they appear on your phone.

After backing up WhatsApp, you can futher restore it to your device or export to your computer.

It also has other functions such as transferring your WhatsApp without OS restrictions.
2 Easy Steps to Back Up WhatsApp to PC for Free:
Get and open the WhatsMover app. Click on Back Up WhatsApp on Devices on the left side of the screen. Connect your phone to the PC.

When the app recognizes your phone, click on Back Up. Choose backing up WhatsApp or WhatsApp Business. Wait until the WhatsApp backup process is complete. After that, you can export it to your computer to read it or restore it to your device.
WooTechy WhatsMover -- WhatsApp Backup Video Guide:
Conclusion
WhatsApp Web depends on many factors such as browser compatibility and internet connection to perform at its peak. When any of these factors is not fully operational, you are bound to experience the WhatsApp Web not working problem.
This article covers reasons why WhatsApp Web fails to connect and reliable solutions that can help you solve the problem. Also, we have added a bonus tip on how you can effectively back up and read your WhatsApp messages on PC with the WooTechy WhatsMover software.