Are you also having a WhatsApp Business bug which causes WhatsApp Business not working issue? Why is my WhatsApp Business not working on Android/iPhone? How to fix WhatsApp Business problem? You've come to the right place! This article will introduce you the 8 best proven ways to quickly fix WhatsApp Business not working! Scroll down to see!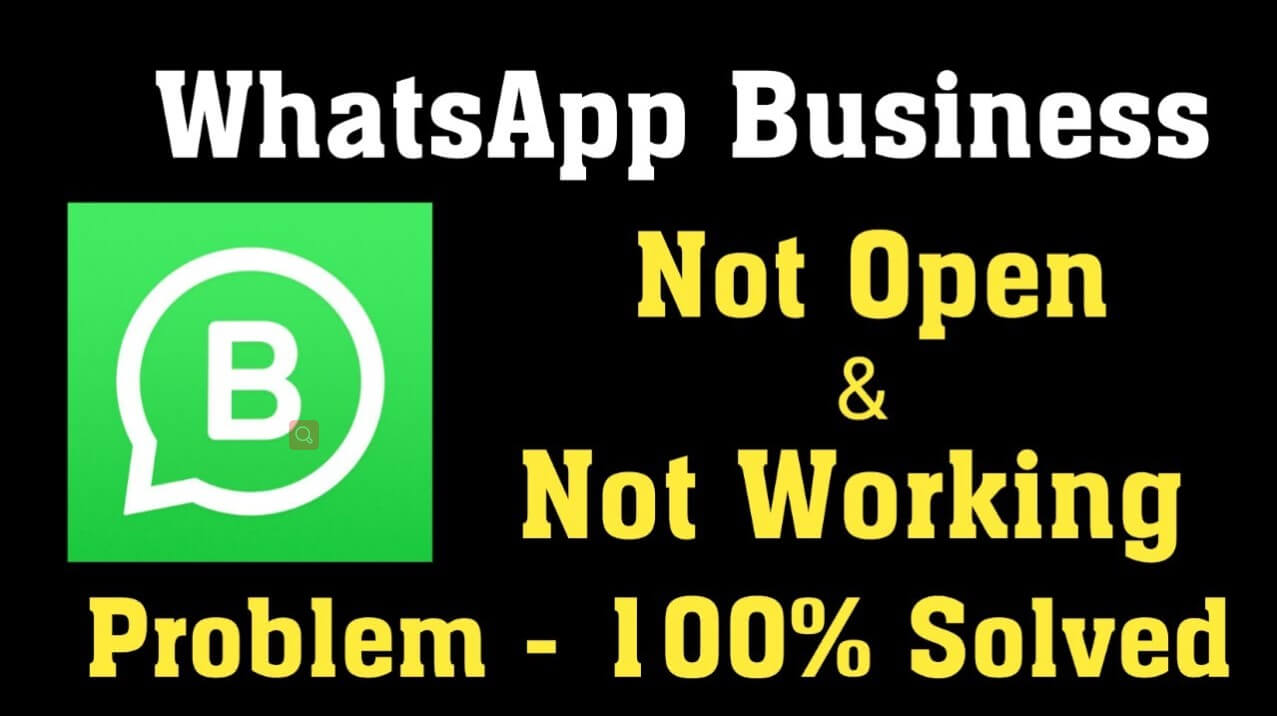 Part 1: Why Is My WhatsApp Business Not Working on Android/iPhone?
There are many reasons why WhatsApp Business not working, some of the common ones are as follows:
Unstable or bad internet connection
WhatsApp Business version is too old
Too much WhatsApp cache
WhatsApp Business account has been deleted
Phone is not compatible with WhatsApp Business
Problems or errors with settings on Android or iPhone
Part 2: Will I Lose Data When My WhatsApp Business is Not Working?
Fortunately, the answer is "NO". Although your WhatsApp Business may not work for various reasons, your WhatsApp Business data is safe and will not be deleted.
However, just in case, it's a good idea to back up WhatsApp/WhatsApp Business regularly and make sure you always keep a backup of the latest WhatsApp data on your computer.
Part 3: Top 8 Methods to Fix WhatsApp Business Not Working
In fact, it's not as hard as you might think to fix WhatsApp Business not working issue. We have tested and verified 8 fast and effective ways to fix WhatsApp Business bug and next we will describe each method and step-by-step guide for you.
1. Restart your phone
First of all , trying to boot your phone is the easiest solution. In fact, for most users, restarting the phone will fix most of the problems and errors. This method works for any application that doesn't work, including WhatsApp Business.
Step to restart your phone: Press and hold the power button for about 5 seconds, select Restart when the power menu is displayed, turn off your device and turn it back on.
2. Check the network connection
Sometimes, your internet connection is not stable enough, which may cause WhatsApp Business to not work. There are several ways to fix this problem:
Try turning Wi-Fi or cellular data on and off.

Switch to a Wi-Fi network.

Restart your router.
3. Clear the cache of WhatsApp Business
WhatsApp Business uses temporary storage to run its background processes and operations. Sometimes, if you leave it open for too long, it can clog up the WhatsApp Business storage and applications. Clearing the cache can help WhatsApp Business run more smoothly.
To clear the WhatsApp Business cache:
iPhone: Settings > General > Storage > WhatsApp Business > Uninstall the app.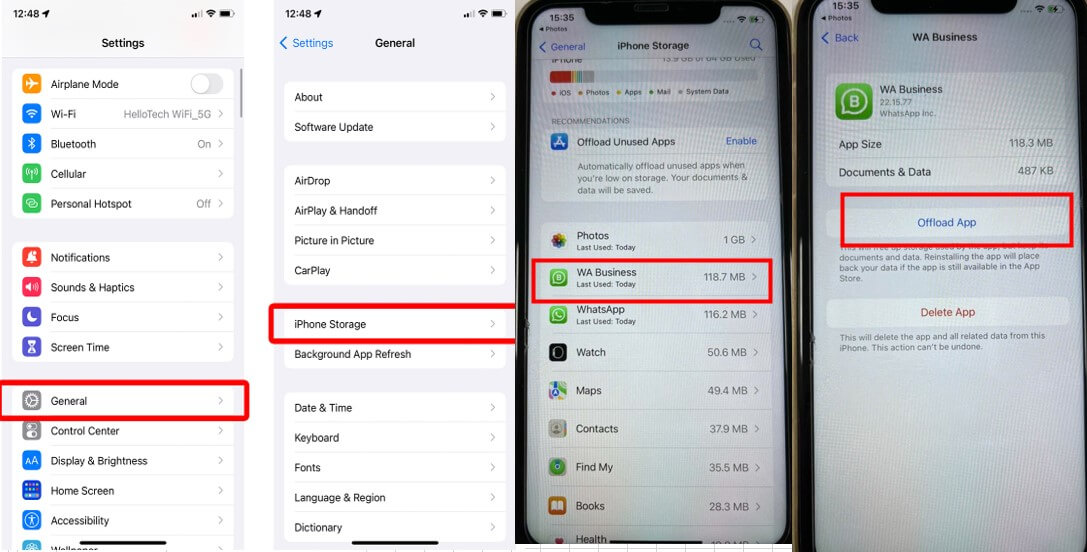 Android: Settings > Applications > WhatsApp Business > Storage > Clear Cache.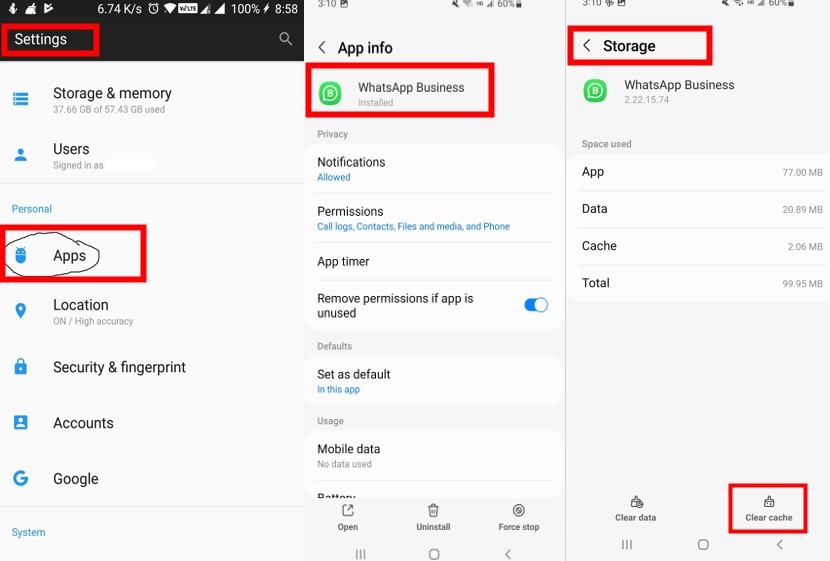 4. Uninstall and reinstall the WhatsApp Business application
This is another easy and quick way to solve the problem of WhatsApp Business not working. Sometimes the applications may encounter some unknown errors during installation or after a period of use, so you can simply uninstall it and then download and install it again to solve the problem.
To uninstall and reinstall WhatsApp Business:
Step 1: Go to Play Store (for Android users) and App Store (for iPhone users), search for WhatsApp Business , then click Uninstall to complete WhatsApp Business uninstallation.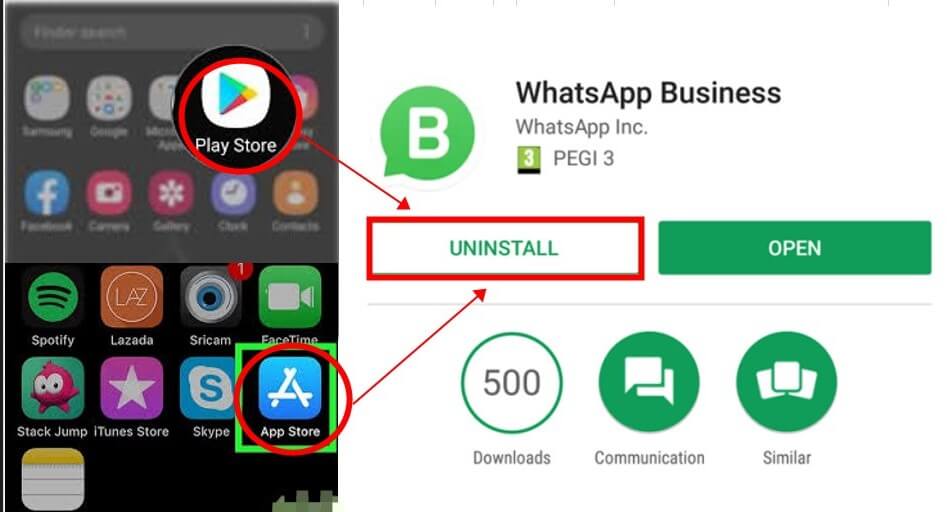 Step 2: Search for WhatsApp Business in the Play Store or App Store, click Install, and wait for the installation to complete. Then login to WhatsApp Business with your mobile number and restore the backup you saved on your phone.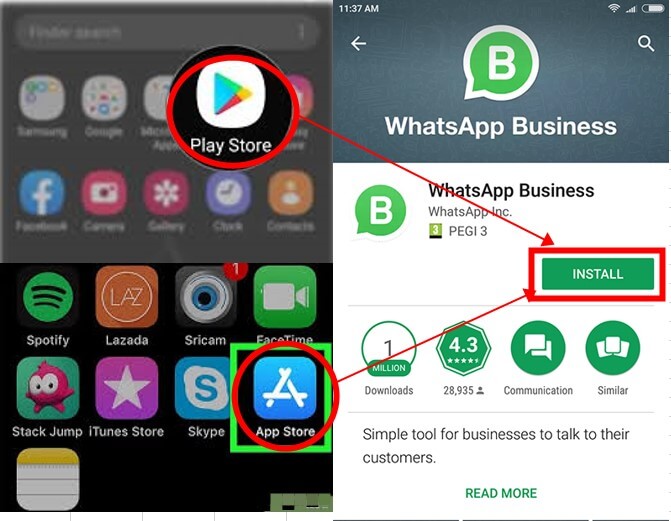 However, you should be warned that this method may result in the loss of your WhatsApp data. Therefore, please make sure that you have backed up the latest data of WhatsApp Business before uninstalling it. It is always a good practice to back up your WhatsApp and WhatsApp Business data regularly.
When it comes to WhatsApp Business backup, it is impossible not to mention the most popular WhatsApp backup tool in recent years - WooTechy WhatsMover! As a professional WhatsApp/WhatsApp Business backup software, it provides unlimited and free storage space to back up all WhatsApp/WhatsApp Business data for free without any storage limit. Plus, the backup process is also quite simple, you can easily and quickly backup all your WhatsApp data in just a few clicks!
WooTechy WhatsMover - The Best Tool to Backup WhatsApp Business
5,000,000+
Download
Free Backup: Free backup of all WhatsApp and WhatsApp Business data on iPhone and Android with no storage limit

Backup Restore: Support to restore WhatsApp backups to your Android or iPhone with one click

WhatsApp Transfer: Support to transfer WhatsApp data between Android and iPhone across systems, regardless of operating system

All Data: Supports backup of all WhatsApp data, such as chats, photos, videos, contacts, etc.

Data protection: All data will be protected by privacy during the whole transfer process and will not be overwritten or deleted, ensuring that your WhatsApp Business data is 100% safe

Easy to use: The backup process is very simple, you can easily and quickly backup all your WhatsApp data with just a few clicks
[Video Guide] How to Back up WhatsApp Business for Free?
How to Backup WhatsApp Business for Free?
Step 1: Download and install WooTechy WhatsMover. Connect your phone to computer with USB. Launch the software and choose Back Up WhatsApp on Devices, then click Back Up.