"I have found an iPhone no one claimed, but it's screen locked and I don't know the passcode, how can I unlock a found iPhone and use it?"
If you discover a lost or stolen iPhone but find it's been locked up, you may be tempted to throw it out, but it's too early to give up. In this article, we'll walk you through how to unlock found iPhone in simple ways and help you find its rightful owner!
Locked iPhone: How to Find the Owner
The first thing to do when you found a lost iPhone is to check its battery power and charge the iPhone, as normally the battery goes dead in one day if not charged. Then we can proceed to find the owner's information even with a locked iPhone.
Lost Mode Helps
It is suggested for any iPhone user to turn on Find My iPhone; this feature prevents others from accessing the iPhone and also lets the rightful owner to track down a lost or stolen device.
So if the iPhone has Lost Mode on, the owner can mark the device as lost, and also leave a message through iCloud to anyone who has found this iPhone. The message will include contact information and be displayed on the lock screen, by which you may contact the owner and return a found iPhone easily.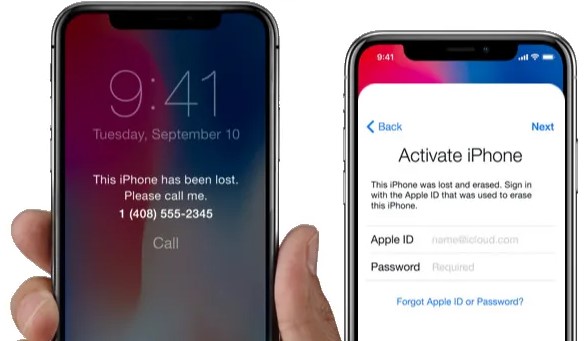 Check the iPhone's Medical ID
If the Lost Mode is not enabled on this found iPhone, you can also check whether the Medical ID has been set up, which may give you some clues about the owner's identity.
First, press the Home or side button and activate its lock screen, then select Emergency on the bottom-left corner of the screen. Below the number pad, select *Medical ID on bottom left side.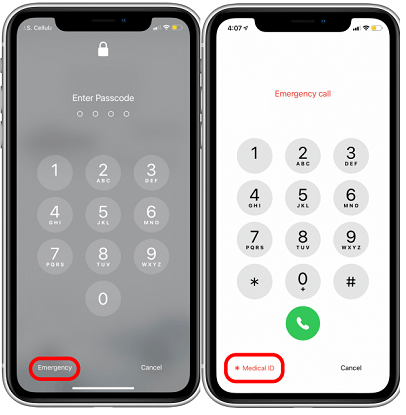 If the owner has set up this feature, you will see the information they choose to display, like name, height, blood type and emergency contact number, this will help get in touch with the owner. But if there is not any info, try the next method.
Ask Siri to Help
Provided the found iPhone is online and Siri is enabled, you can try to find the owner by asking Siri.
To do this, activate Siri by pressing and holding the Home button or saying "Hey Siri", once you get a response, you can try asking the below questions:
Read my call log. This will show you the recent calls, and then you can ask Siri to call the contact provided. You can try the same with "Read my message log".

Call my Wife. Or Mom, Husband, Son or any person who are close to the owner.

What's my email. Hopefully you will find the owner's email address, or Twitter, FB if you ask for these information.
Please note that you should start with questions that are mostly like to give good results because Siri will resuire a password after a few answers.
Take a Photo without Unlocking the iPhone
Many iPhone users enable iCloud Photos, this sync the photos on any iOS devices using the same Apple ID. And most importantly, you can take a photo even with a locked iPhone.
On the lock screen, select the camera icon and then take a photo of your contact details. Hopefully the onwer will see this photo on the iCloud Photos account and contact you.
How to Unlock a Found iPhone with WooTechy iSalvor (Without Apple ID)
While we have listed a few methods above to help find the owner, chances are that all these goes in vain, but throwing the iPhone is a waste.
Is it possible to unlock the found iPhone so we can use or sell it? The answer is a definte YES, and for this purpose, you only need an powerful icloud activation lock bypasser tool - WooTechy iSalvor.
It offers a fast and easy solution to remove screen locks and iCloud activatiobn lock even without knowing the Apple ID or Passcode, so that you can use iPhone normally. Trusted by millions of users around the world, iSalvor is reknowned for its reliability.
Why Choose WooTechy iSalvor
Remove every type of screen locks even if Find My Device is enabled.

You won't get an activation lock screen after that.

Prevent the device from being tracked using the previous Apple ID.

You can access all features after unlocking, just use the device normally.

Compatible with almost all iOS versions.
Check the video here to quickly learn how to unlock found iPhone:
Here are the simple steps for unlocking found iPhone with WooTechy iSalvor:
Step 1. Launch WooTechy iSalvor
Install and launch the iSalvor program. Select Remove Screen Lock and Bypass Activation on the main interface, then connect the disabled iPhone via a lightning cord to your computer.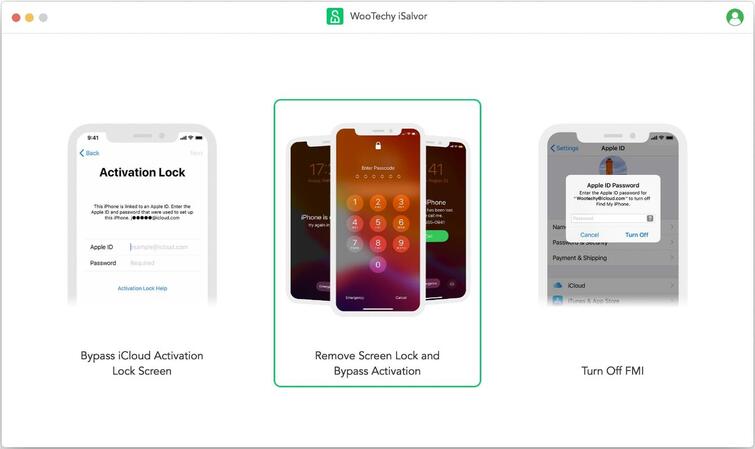 Step 2. Confirm iDevice information
Follow the on-screen instructions and put the iPhone into Recovery Mode. You will then confirm your device information, and select Next to continue the process.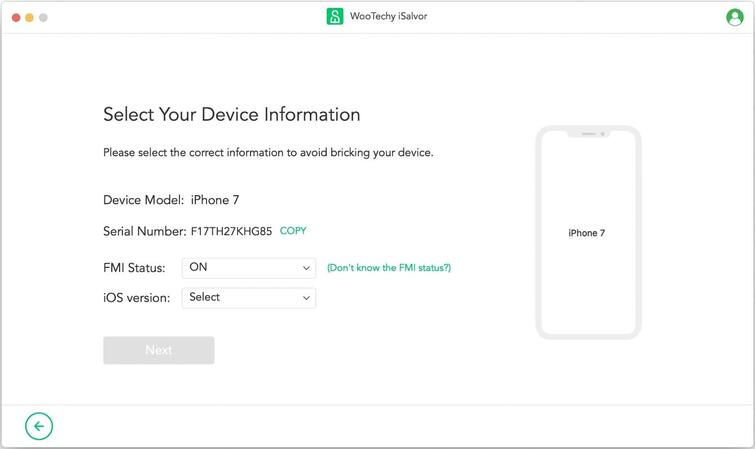 Step 3. Jailbreak the iPhone
Simply select Start Jailbreak, then follow the steps as shown on the screen to jailbrak your device, and then select Next once the device is jailbroken.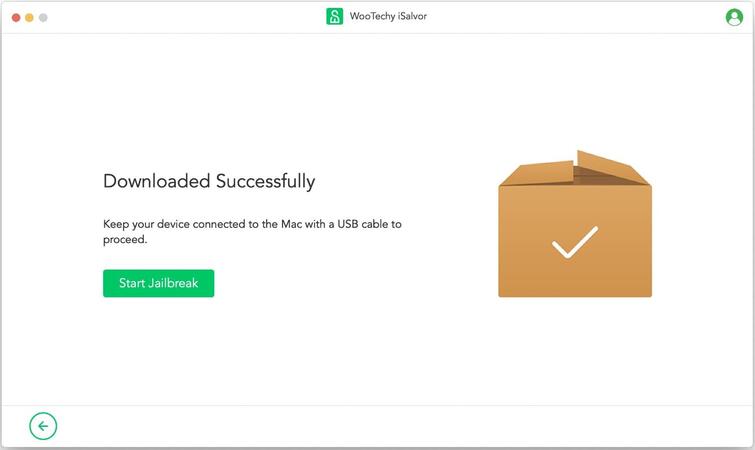 Step 4. Unlock the Found iPhone
Finally, follow the instructions to finish the process and bypass the screen lock on the iPhone. Depending on the iOS that is currently running on the found iPhone, iSalvor will download the required iOS firmware and remove the screen lock.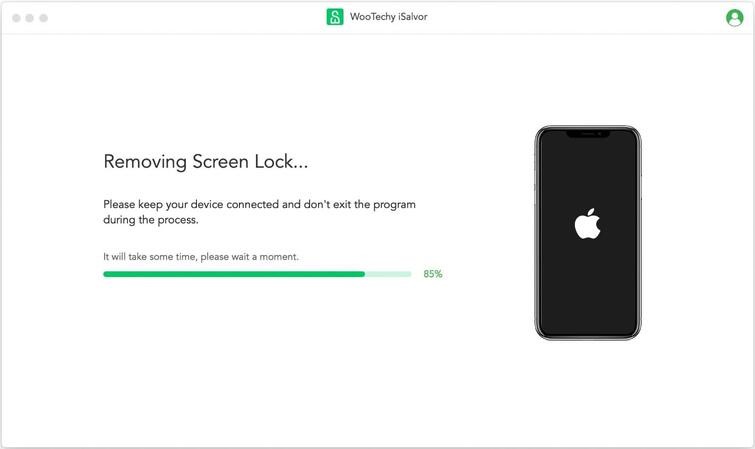 That's it, now you have unlocked the found iPhone successfully and able to use it normally or even sell it.
FAQs About Unlocking Found iPhone
When it comes to using a found iPhone that can be potentially unlocked, there are many questions that surround the process of accessing the phone as well as the ethics of using a phone that may not belong to you. Here are the answers to some commonly asked questions:
Q1. Can a Found iPhone Be Used?
A found iPhone can be used if successfully unlocked or activated, but the latest security features tied to most iPhone user's iCloud accounts allows them to quickly lock their lost phones and prevent data from falling into unwanted hands.
Q2. What Should I Do If I Find a Lost iPhone?
The answer depends on your intentions! If you find a lost iPhone, the best attempt would be using the listed methods above and return it to the original owner.
Q3. Is It Possible to Unlock an iCloud Locked iPhone?
If you are the original owner of an iCloud locked iPhone, you can utilize the Find My iPhone feature to access the device. If the device is not connected to your iCloud account credentials, you can still use WooTechy iSalvor to unlock it.
Q4. Can I Sell a Locked iPhone?
In this case, you might be able to find a buyer in private market. But in public market, that might be difficult for most vendors require iPhone activation lock to be disabled. However, as long as you have unlocked the found iPhone and remove its activations lock with WooTechy iSalvor, there won't be any problem.
Wrapping Up
If you happen to find a lost iPhone, this article introduces four ways to find the owner's information. Besides, you may unlock found iPhone using WooTechy iSalvor even without correct passcode and Apple ID. In a few short clicks, you can bypass any screen lock and use the found iPhone normally.
Take a free trial of WooTechy iSalvor and unlock your device quickly today!