Question
Have you recently acquired a used iPhone or iPad with the activation lock still in place? Stuck on activation lock when factory reset your iPhone with iTunes? Forgetting iCloud password to turn off Find My iPhone?
If you have same issues, don't worry! Today, we'll cover 4 effective techniques for iPhone 4/5/6/7/8/X/XR/11/12 activation lock bypass.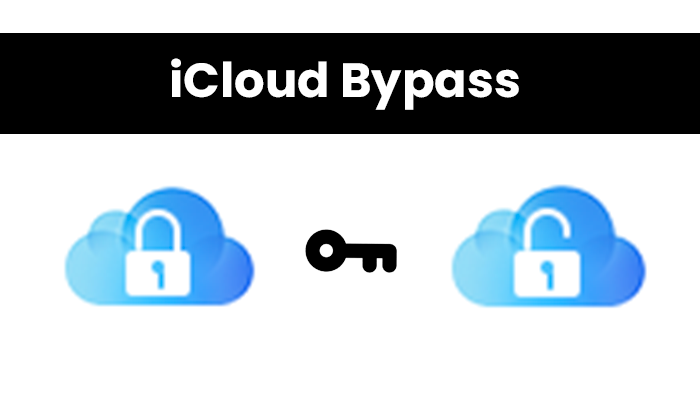 How to Remove Activation Lock on iPhone 4/5/6/7/8/X/XR/11/12/13 via Owner
If you bought the device on Ebay or obtained it as a gift from someone else, It's much more expedient to ask the previous owner for assistance. They need to unlock their devices by entering their Apple ID and password.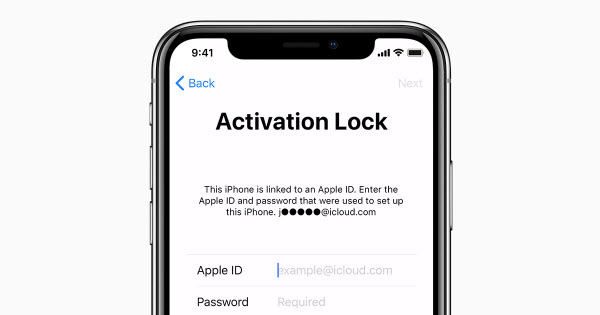 In case you see the enter passcode screen, the first owner did not erase the device. Here are the solutions when dealing with the owner:
1.1 If You Can Meet The Previous Owner in Person - Remove Directly
This advice applies if the owner lives close by, and you can meet in person. Most importantly, he/she also remembers the password. When you meet up, ask them to enter their Apple ID and Password, because they may be unwilling to share these details over the phone. Removing their personal details is quite straight forward.
Step 1. Enter the Apple ID and password on the activation lock screen.
Step 2. After activation lock removal, unpair any Apple watch if linked.
Step 3. Sign out of iTunes, the App Store, and iCloud.
Step 4. Finally, erase all content and settings by navigating to Settings > General > Reset > Erase All Content and Settings.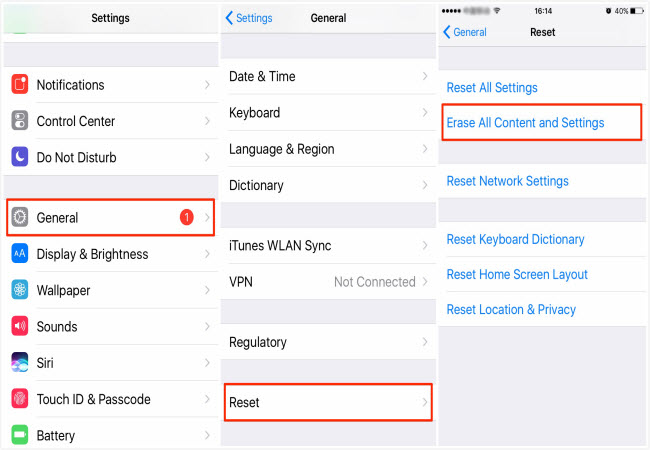 ---
1.2 If You Can't Meet Up with The Owner - Remove Remotely
It's not a requirement that you meet up with the owner since Apple provides a way to remove the activation lock remotely. They just need to complete the following steps:

Ensure that the device is connected to the internet via mobile data or Wi-Fi.
Step 1. Use Apple ID and password to sign in to iCloud.
Step 2. Access the Find iPhone tab, and view all the devices connected to the account.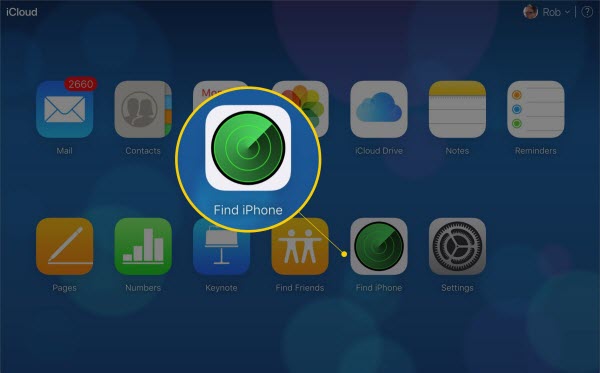 Step 3. Choose the device to erase and select Erase Device.
Step 4. Once the erasing is complete, select Remove from Account. And wait for the process to complete.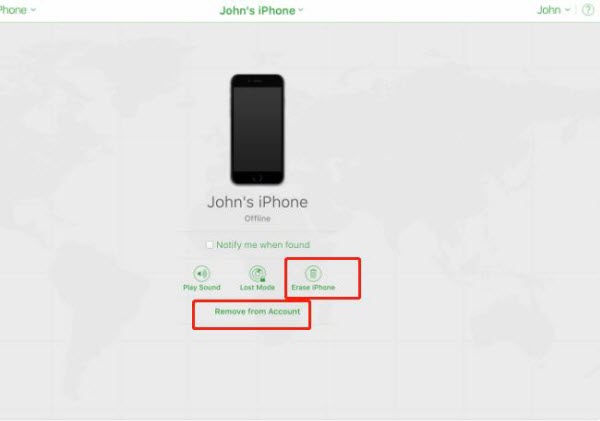 The previous owner doesn't need to use a computer or mobile browser to remove linked devices from their iCloud account. They can use the Find My app. If they are logged in with their Apple ID, they can view all connected devices.
Both methods are a COMPLETE activation lock bypass on iPhone 4/5/6/7/8/X/XR/11/12.
You can also watch a video turtoial to learn how to remove iCloud activation lock with/without password.
How to Bypass Activation Lock from iPhone 5S/6/7/8/X via a Smart Tool
It's not always a guarantee that the previous owner will help. Or what if the owner doesn't remember the password? What's more, some dishonest sellers leave the activation lock on in place. They demand money to disable it.
Fortunately, you can free your iPhone/iPad/iPod touch from the activation lock using a third-party application. WooTechy iSalvor is one of the most powerful iCloud activation lock bypass tools. It comes highly recommended thanks to its compatibility with different iPhone versions. You don't need any technical skills to use it.
Wonderful Features of WooTechy iSalvor
Activation lock bypass without password: You don't need any Apple ID and password to bypass iPhone activation lock. Your device can be easily bypassed within a few minutes.

No tracking or erasing worries: After bypass, the previous owner will not have the ability to block or erase the device. They can't use iDevice to track the phone using the linked Apple ID.

Great compatibility: This powerful tool works well on almost all iOS versions.
Steps to bypass activation lock on iPhone 5S/6/7/8/X
Step 1. Download the WooTechy iSalvor software for your Mac or Windows. After the installation, launch the program. Click Start.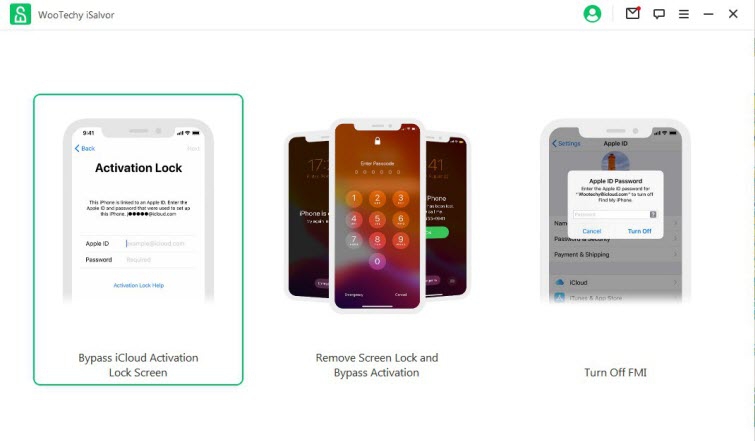 Step 2. Use a lightning cable to connect the iOS device to your computer. Ensure that the device is detected.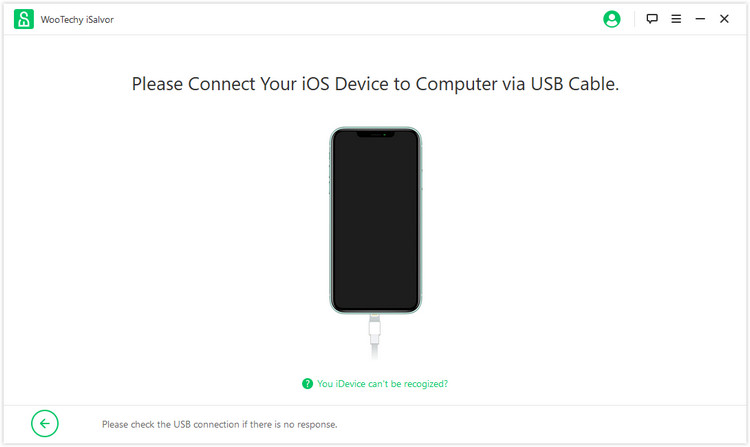 Step 3. Jailbreak the device using the recommended Jailbreak Tutorial on Windows or download the jailbreak package from iSalvor in Mac OS.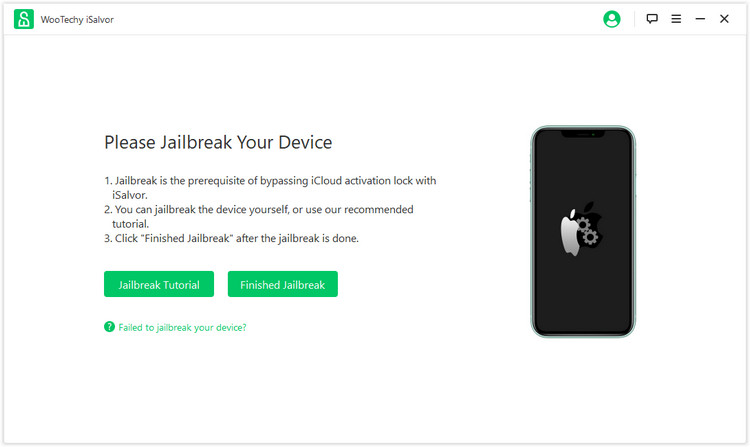 Step 4. After jailbreaking, the software will display the device information, including its serial number, OS version, IMEI, and UDID. You'll be asked to click the Start Bypass button.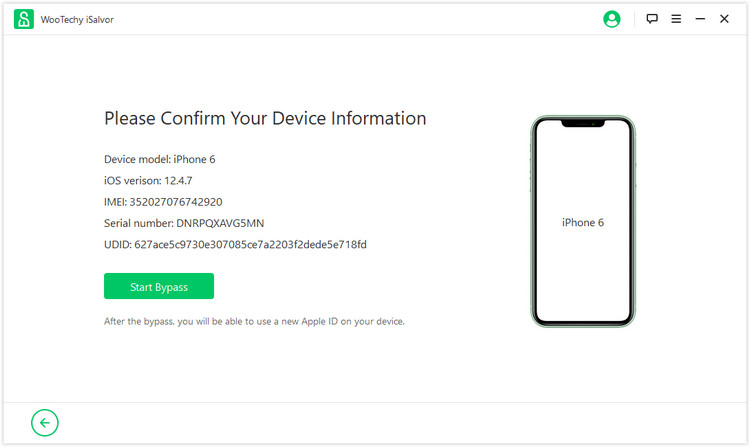 It only takes a few seconds for the process to remove avtivation lock screen on your iPhone 5-X.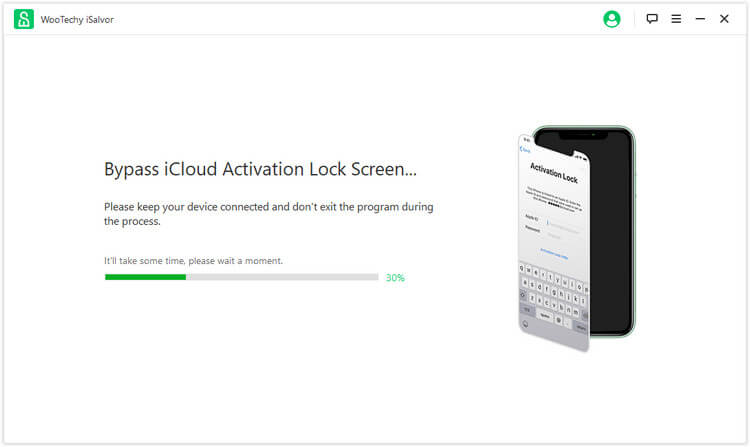 Here is a video tutorial about how to bypass iPhone activation lock on Windows computer.
Which Devices Does iSalvor Support?
iPhone: iPhone X, 8 Plus, 8, 7 Plus, 7, SE, 6S Plus, 6S, 6 Plus, 6, 5S

iPad: 5th Gen (2017), 6th Gen (2018), 7th Gen (2019), iPad mini 2 (2013), 3 (2014), 4 (2015), iPad Air (2013), 2 (2014), 12.9-inch 1st Generation iPad Pro (2015), 12.9-inch 2nd Generation iPad Pro (2017), 9.7-inch iPad Pro (2016), 10.5-inch iPad Pro (2017)

iPod Touch: iPod Touch 6, 7

Supported iOS versions: 12.0 and later,including iOS 14
How to Bypass iCloud Activation Lock on iPhone 5/6/7 via A Trick
The trick here is to use iCloud DNS. How does it work? Every time you turn and iOS device on after a factory reset or restore, the device submits a request to an Apple server.
The server processes the request and confirms if the Find My iPhone setting is enabled. You can activate a locked iOS device by changing the activation request path to prevent it from accessing Apple Servers. Instead, it will access the iCloud DNS By-Pass servers provided for free by GigaSoft Group.
Here are the steps for iPhone 4/5/6 activation lock bypass via DNS
Step 1. Insert the SIM and power on your device.
Step 2. Select your country and language from the initial setup page.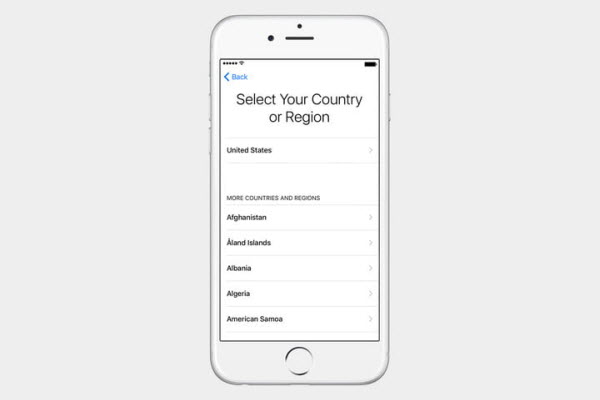 Step 3. Access the Wi-Fi settings, and beside the network name, you will see the i symbol. If it's not visible, view more Wi-Fi settings by pressing your home button.
Step 4. Forget the network if you have connected to it in the past. And disconnect your phone from the Wi-Fi network.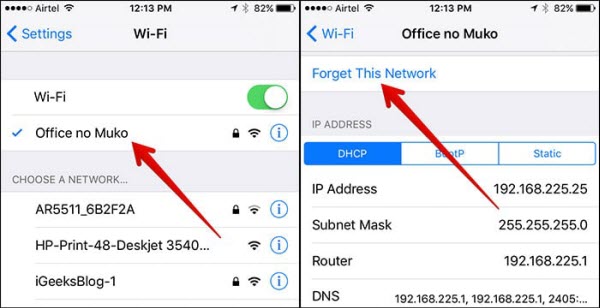 Step 5. Clicking on the i symbol should allow you to enter a new DNS IP address. Here are the addresses to use:
Asia: 104.155.220.58

Australia and Oceania: 35.189.47.23

Europe: 104.155.28.90

USA: 104.154.51.7

South America: 35.199.88.219

Other regions: 78.100.17.60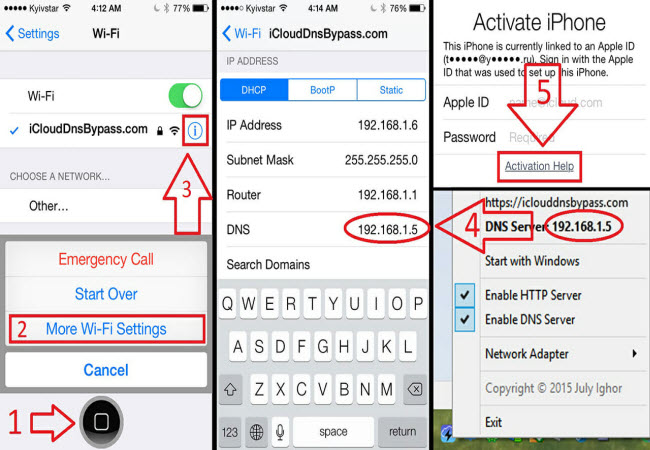 Step 6. From the top left corner of the screen, select the Back menu option.
Step 7. Find your Wi-Fi network and enter your credentials to connect to it.
Step 8. Tap the Back button again to open the Activate iPhone screen.
Step 9. Select Activation help, and you should receive a message telling you that you have connected to the server successfully.

The method only works well on a limited number of devices from
iOS 8 to iOS 10
, but you can try it on other versions. You will have access to a few apps, and it's not always successful.
How to Use Emergency Call for iPhone 4/5/6 Activation Lock Removal
Did you try the DNS method? If it was not successful, try the emergency call method or the Third-party Tool.
The server processes the request and confirms if the Find My iPhone setting is enabled. You can activate a locked iOS device by changing the activation request path to prevent it from accessing Apple Servers. Instead, it will access the iCloud DNS By-Pass servers provided for free by GigaSoft Group.
Pros of emergency call

It's free.

You don't need to download any software.
Cons of emergency call

It's not guaranteed to work.

It only work on some limited devices.
How to use emergency call for iPhone activation lock removal on iPhone 4
Step 1. Place your SIM card into your phone and power it up.
Step 2. Choose your country and language.
Step 3. The activation lock page will appear. Press the Home button and select the Emergency Call.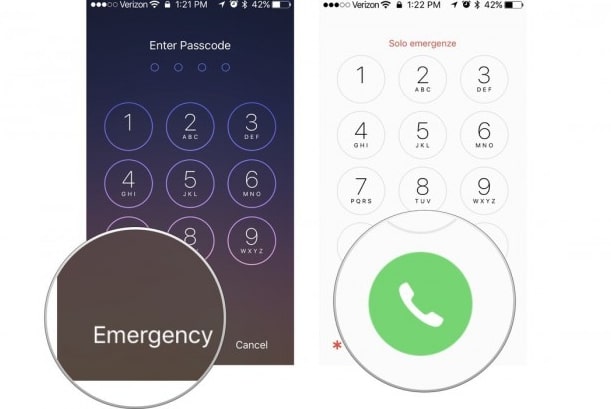 Step 4. Enter the following code *1999*999#*#666111#*#.
Step 5. Press the dial button five times, and press the back button to open the activation lock screen again. And press the home button and launch the emergency call screen.
Step 6. You will need to enter another code: #*939#*#677#*119*.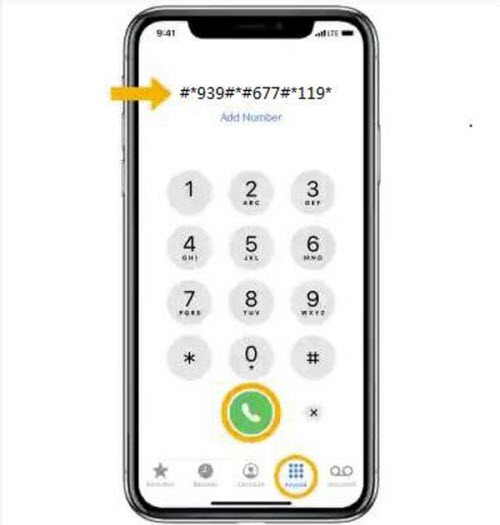 Step 7. Press the call button six times, and press cancel.
Step 8. Select cancel and the back menu option to open the activate phone screen.
Step 9. Press the Home button and open the emergency screen.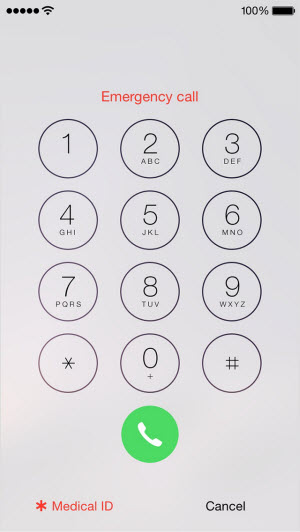 Step 10. Enter the following code *#91333*#*665#*997# and press the call button five times. Press and hold the call button for up to 5 seconds.
Step 11. Press the cancel button and back button.
Step 12. You should wait for a few minutes as the phone activates, and you should subsequently receive a prompt to enable location services.
Common Questions about Bypassing iPhone Activation Lock
1. What can I do if the owner forgets the Apple ID password?
The fastest method is to recover or reset Apple ID password from another Apple device. You can go to Apple Support for help to reset password by using a family member's iPhone.
2. Can jailbreaking get around activation lock?
The jailbreaking method does not remove the iCloud activation lock but only removes the software restrictions that prevent you from accessing various functions.
3. Can I use iCloud DNS methods on my Apple Watch?
The DNS method does not work on Apple Watch, and it's limited to iOS devices running iOS 8 to iOS 10. Check more information about bypassing activation lock on Apple Watch.
4. Do emergency calls really work? What is the success rate using this method?
Like the DNS method, the emergency call method is not guaranteed to work, and it does not have a proven success rate. Because it's easy to implement, you can quickly test it out.
5. Are there any solutions to bypass the activation lock?
One other method that does not enjoy a high success rate is using the phone's IMEI number. But many users have negatively reviewed IMEI activation services.
Alternatively, the owner can also supply original proof of purchase and other additional requirements as requested by the support team. Then ask Apple store to help you remove the activation lock.
Conclusion
So you've learned several methods to bypass activation lock. After comparsion, you may agree with me that one of the best ways for iPhone 4/5/6/7/8/X/XR/11/12/13 activation lock bypass is to use a third-party tool - WooTechy iSalvor that has enjoyed numerous positive reviews from successful customers.
You don't need to pay for the program first. Test out if it supports your phone version. Purchase a license when it comes to bypassing the iCloud activation lock. So check if your device is supported for free right now.