User Problem
I am unable to activate my iPhone after upgrade. And I'm stuck because of this activation thing in iPhone. I need help to activate my iPhone.
If you are reading this article, I believe you are probably unable to activate your iPhone as well. Don't be frustrated. Here we are going to discuss the reason why the issue "Unable to Activate" happens, and 5 best ways to fix it.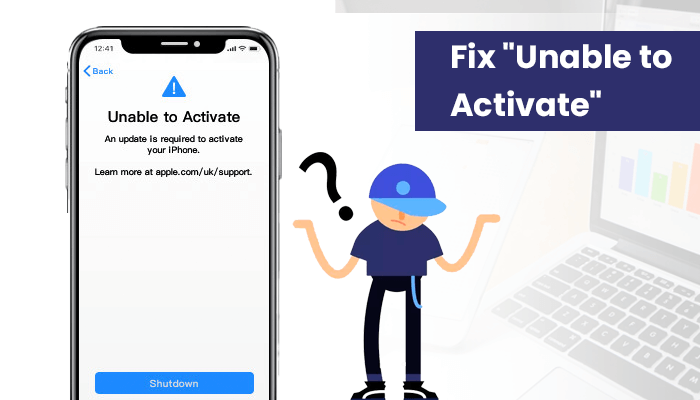 Part 1. Reasons Why "Unable to Activate" Happens on Your iPhone
When the issue of "Unable to Activate" iPhone happens, people usually look for the possible reasons for this problem.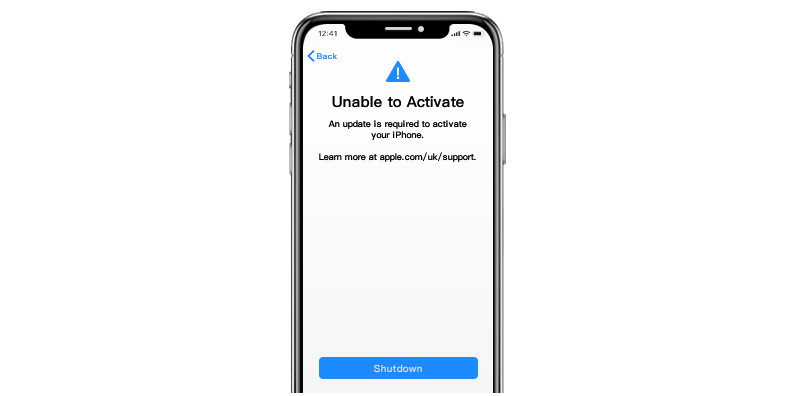 Here are some of the COMMON reasons:
There may be an issue with the Apple server as it is busy at times. Millions of Apple users connect and use apple services 24/7. So, there might be many other people using the service at the same time and you are seeing this trouble.

Your internet connection such as Wi-Fi or mobile network doesn't work well.

The carrier that you are using might not allow you to activate your iPhone.

Maybe your iPhone is not recognized thus showing this issue.

There is a possibility that iTunes was unable to verify your iPhone.

Maybe the iPhone is still locked or linked to the previous user and the activation lock is restricting a suspicious activity.

The activation issue on iPhone 7 is most likely a baseband circuit fault on it. Apple stores offer free repair in this case.
Part 2. How to Fix "Unable to Activate" on iPhone – Complicated and Not Guaranteed
Unable to activate iPhone issue can be resolved by the following solutions recommended by Apple.
1. Take Out the SIM Card and Put It Back In
It is advised to take out the SIM card by the iPhone pin or a paper-pin and put back the tray in iPhone to resolve "unable to activate iPhone" issue. However, you can also enter a new SIM card and see if it works. Some people find it helpful, however, those who do not can read below.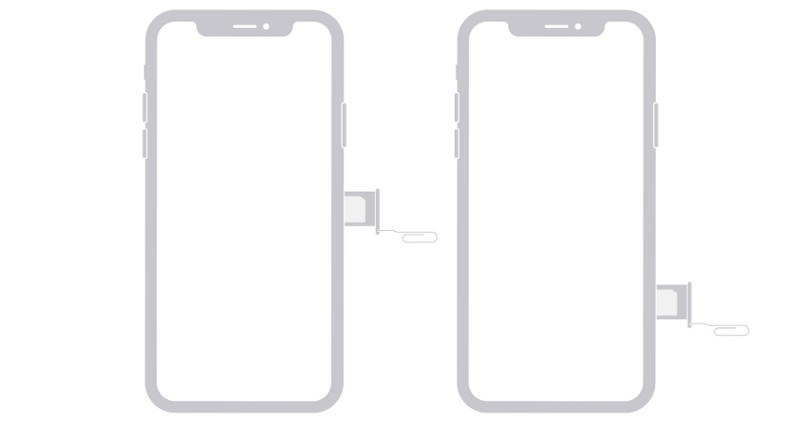 2. Dual SIM Settings Issue
The latest iPhones such as iPhone XS, XS Max, XR,11 and 12 have dual SIM cards with a nano-SIM and e-SIM. There might be an issue with the carrier of dual SIM or dual SIM settings. So check it and try to resolve it.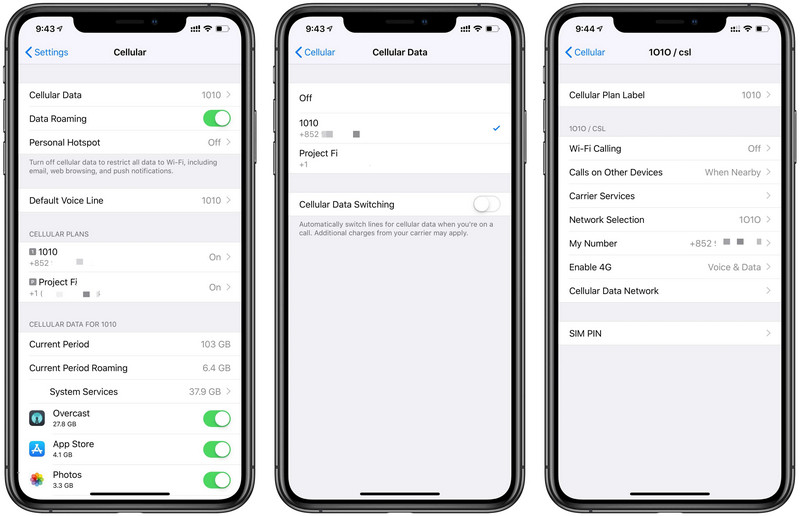 3. Install Update Package for Your iOS Version and Carrier Settings
If your device doesn't verify or activate with the latest iOS version, then you need to install an update package. Keep in mind that this updated package is different from iOS update that you cannot download from settings. You have to do it by connecting to iTunes and following steps.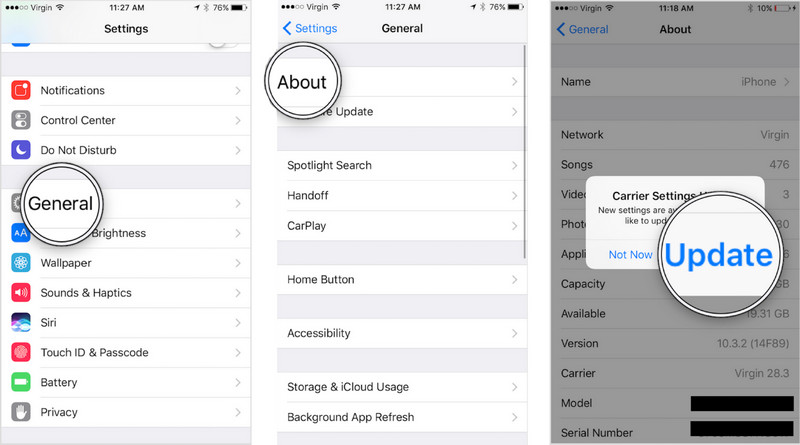 4. Contact Apple Support
In case you are unable to activate iPhone by using all the methods mentioned above, you can contact apple support through its official contact support.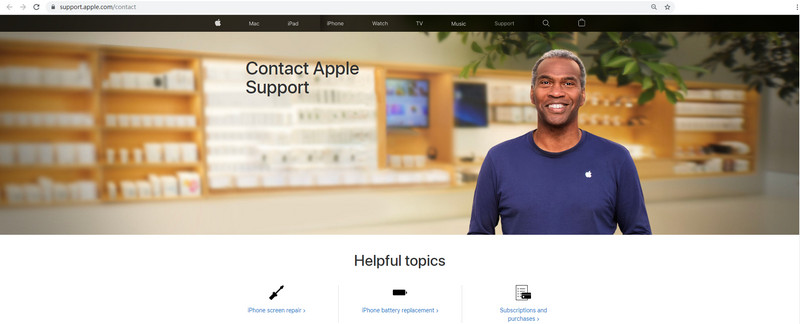 Part 3. How to Bypass "Unable to Activate" on iPhone–Easy and Effective (iOS 15 Supported)
WooTechy iSalvor is an iCloud activation lock bypass tool that can fix the issue of iPhone unable to activate, by bypassing activation lock or managing issues related to activation on iPhone/iPad/iPod touch. It is efficient and hassle-free, with no technical knowledge required.
"Unable to activate iPhone?" Check What iSalvor Can Do for You:
Efficiently bypass "Unable to Activate" iPhone screen in few simple steps.

Sign in a different Apple ID on the bypassed device.

The previous owner can't trace or track your device using his/her iCloud account.

Support iPhone 5S to iPhone X running iOS 12.0 to iOS 15.

Turn off Find My device activation lock without password within minutes.
Check the video here to learn quickly on how to skip "Unable to Activate" issue on iPhone/iPad:
Here are four easy steps to fix "unable to activate iPhone" activation issue on iOS devices.
Step 1. Run WooTechy iSalvor
Install WooTechy iSalvor and download it on iDevice. Press the "Start" button.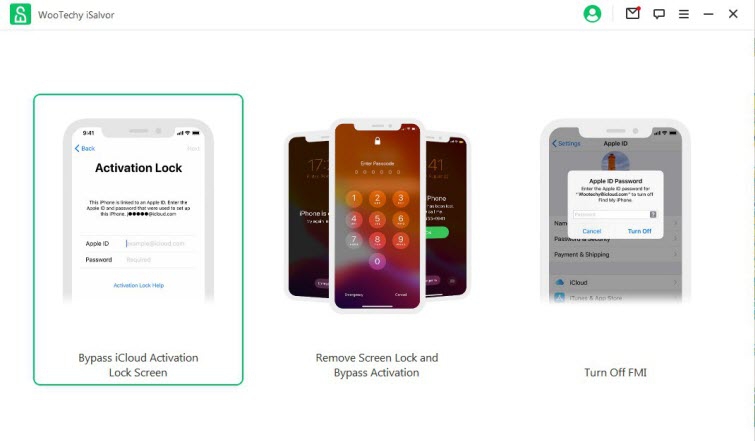 Step 2. Connect Your Apple Device
Link the iPhone to this via a cable.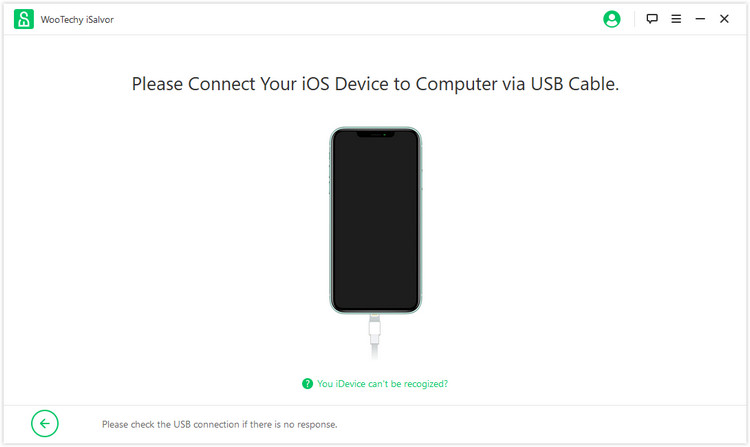 Step 3. Jailbreak your iDevice
The last step before "Unable to Activate" issue get solved is to jailbreak your iDevice. The jailbreak solution is available for both the macOS version and the windows version. There is no jailbreak tool for windows, however, you can click on Jailbreak Tutorial and follow steps.
After completion, click on "Finished Jailbreak" and proceed.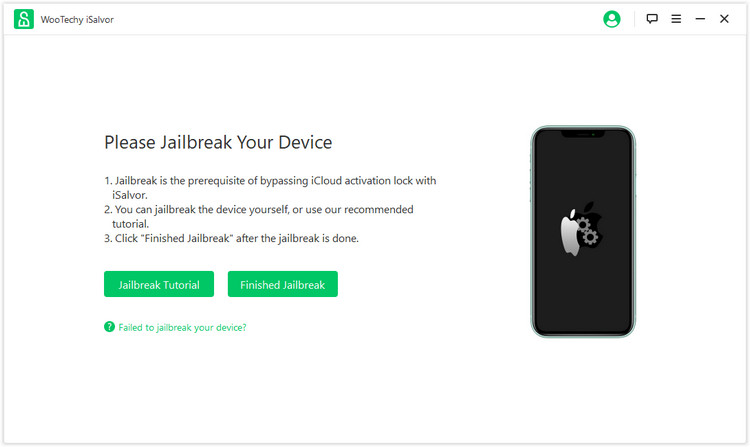 Step 4. Bypass "iPhone Unable to Activate"
On this step, iPhone information will be automatically displayed on the screen.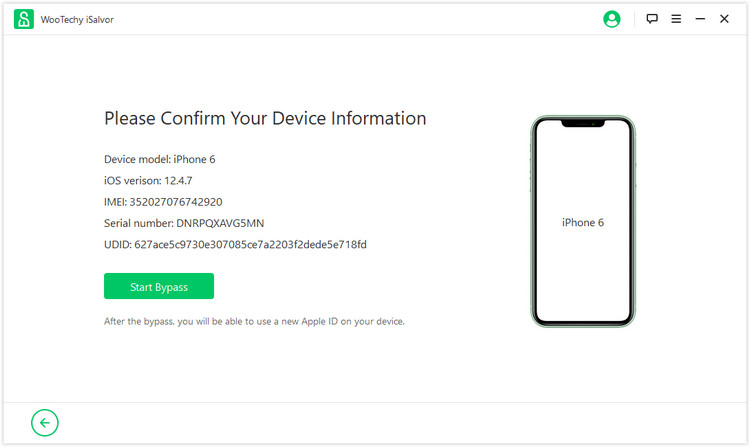 In some time, it will resolve the activation issue. Just wait a few seconds to finish.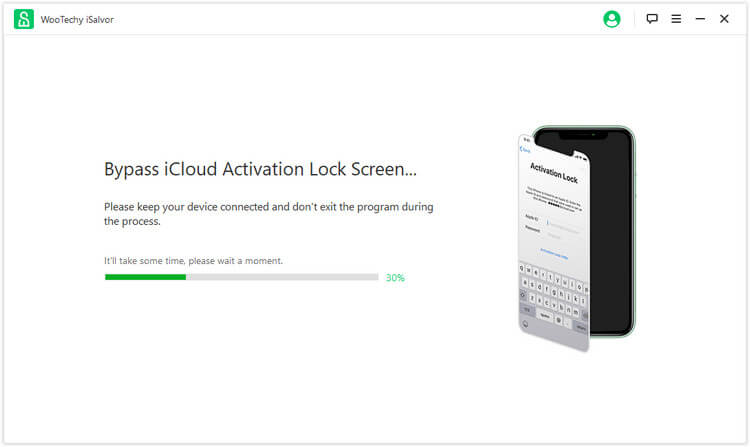 Finally, click on "Done". Then you will no longer see the "Unable to Activate" screen.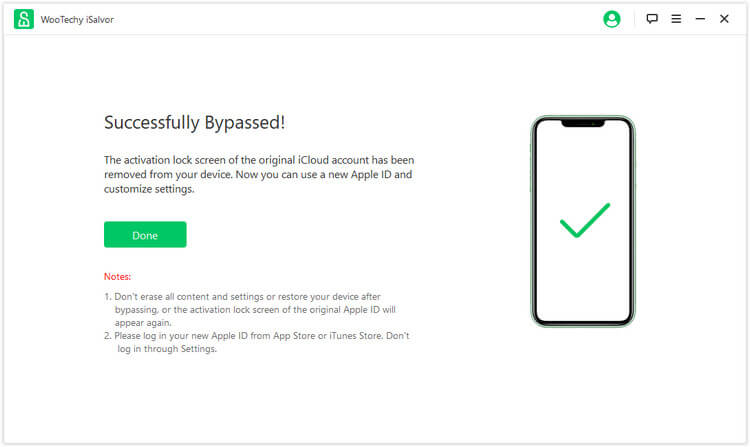 Part 4. Unable to Activate: More Questions You Want to Know
In this section of the article, you'll find helpful tips, tricks, and answers on "Unable to Activate".
Q1: What Does It Mean to Activate Your iPhone?
Activate your iPhone means linking the iPhone with a cellular data connection for the first time and getting it registered in iTunes. After activation, you can use your device such as make calls, download applications, etc. Refer to this Apple Support article to activate your iPhone and do the setups.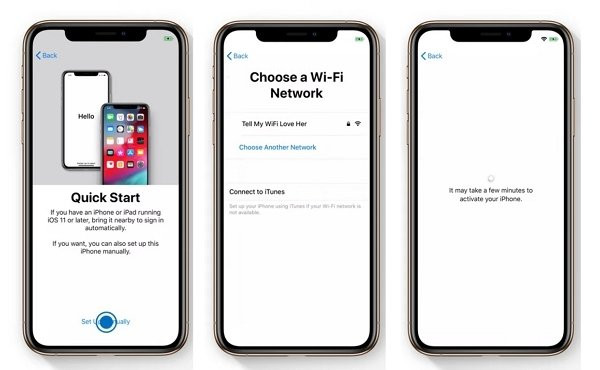 Q2: What Does It Mean When iPhone Says "Unable to Activate"?
Unable to activate iPhone means that you cannot use the iPhone until you provide details of activations. If a device is not activated, one cannot reach its content such as message, call log, applications, etc.
Q3: How Do You Fix iPhone Could Not Be Activated Because the Activation Server Cannot be Reached?
You have to try activation from another Wi-Fi or simply restore the iPhone. So, either restart or restore the iPhone can solve this trouble.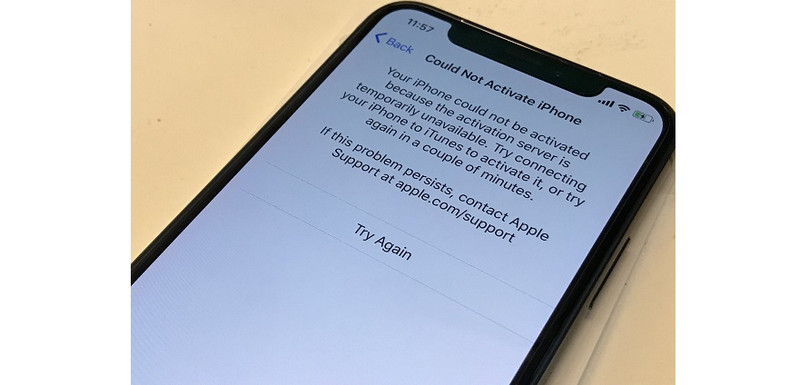 Here are the steps to follow:
Restart iPhone: Try connecting to another Wi-Fi can help. If this won't work, try to connect your device to iTunes.

Restore iPhone: If your iPhone is not activating, then choose the option "recovery mode and perform a reset". This might help in restoring the device and you can activate without any further issue.

"This Apple ID has been locked for security reasons"
Q4: Can You Activate A Deactivated iPhone?
Yes, you can activate a deactivated iPhone by following these steps:
Take the iPhone to an authorized dealer and tell him that you want to reactivate iPhone. They will provide you a SIM card.

Insert the SIM and then connect it to the computer and then with iTunes.

After linking to iTunes, it can take some time to process. iTunes will notify you that this device is not recognized and needs to be reformatted. You can continue and after some steps, iPhone will be activated.
Conclusion
In this informative article, we have discussed the reason why "unable to activate iPhone" issue happens and how to deal with it. There are many solutions given by Apple however, most of them are not guaranteed. We have also discussed the life-saving iDevices activation tool that can resolve any activation problems related to iDevices in minutes. You can try this hassle-free software WooTechy iSalvor to to fix "unable to activate" issue on iPhone after an upgrade. Now this tool supports iOS 15, so why not give it a nice try?