People often save their important music files on their smartphones for the convenience of listening to their favorite tracks anytime, anywhere. But what if those precious musical files get deleted accidentally or lost due to a software glitch or hardware failure? It would be a nightmare for many music lovers!
If you're also one of those people and looking for a solution to the problem of how to recover deleted music on Android, then this step-by-step guide is for you. Here, we'll show you five effective methods to help you get back your deleted or lost music files from your Android device with/without a backup.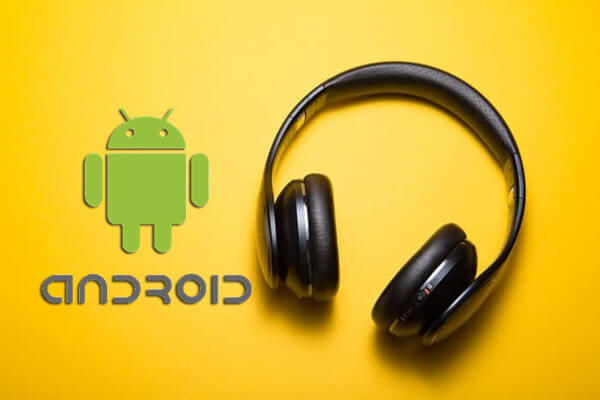 Method 1. Recover Deleted Music Without Backup
We will first start with the most reliable method which is to use the WooTechy iSeeker Android data recovery software.
One of the main reasons to recommend this Android data recovery tool is that it can help you recover music files that have been deleted or lost without having a backup, rooting your phone, or putting yourself through any other hassle. Plus, it supports a wide range of data types and Android devices, allowing you to utilize it regardless of the Android device you're using or the sort of data you wish to recover.
Some Other Key Features of WooTechy iSeeker Android
100.000+
Downloads
Can recover lost data from various scenarios, such as accidental deletion, system crash and so on.

Supports 6000+ Android phones and tablets as well as 10+ Android OS versions, including the newest Android 13.

Supports WhatsApp recovery.
Follow the below steps to use iSeeker(Android) to recover deleted music files on Android without backup:
Step 1. Download and launch iSeeker Android on your computer and then connect your Android device to the computer. Afterward, select Recover Phone Data from the main screen.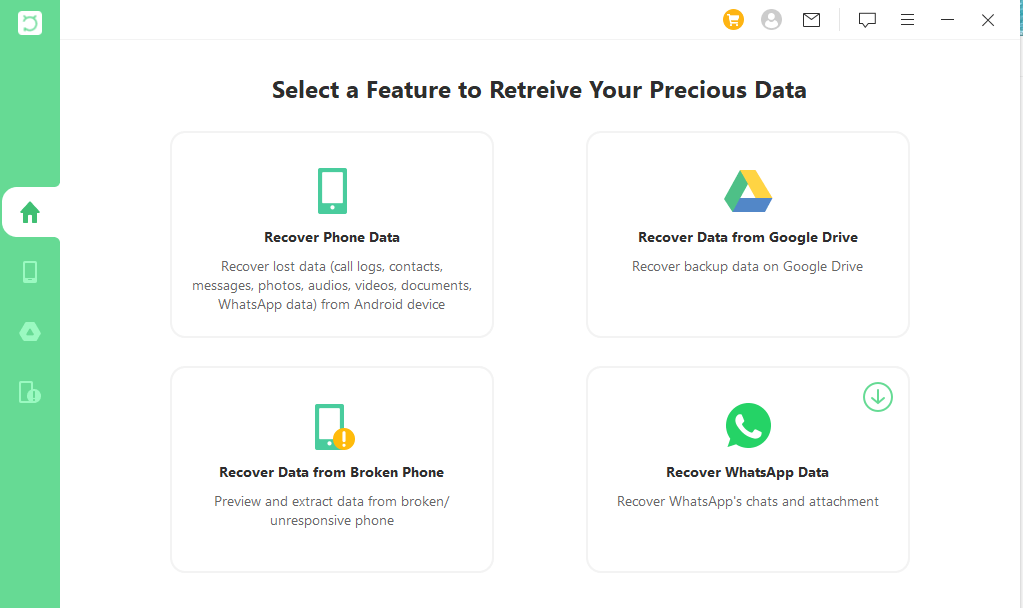 Step 2. Choose Quick Scan or Full Scan according to your need.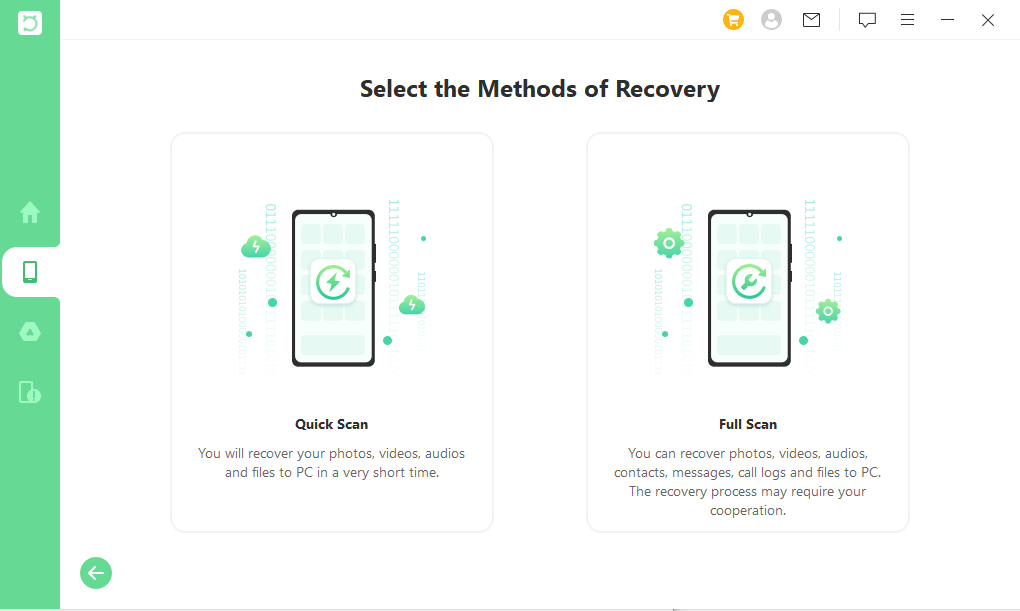 Step 3. Once the scan is completed, preview and select the music files you want to restore and click Recover.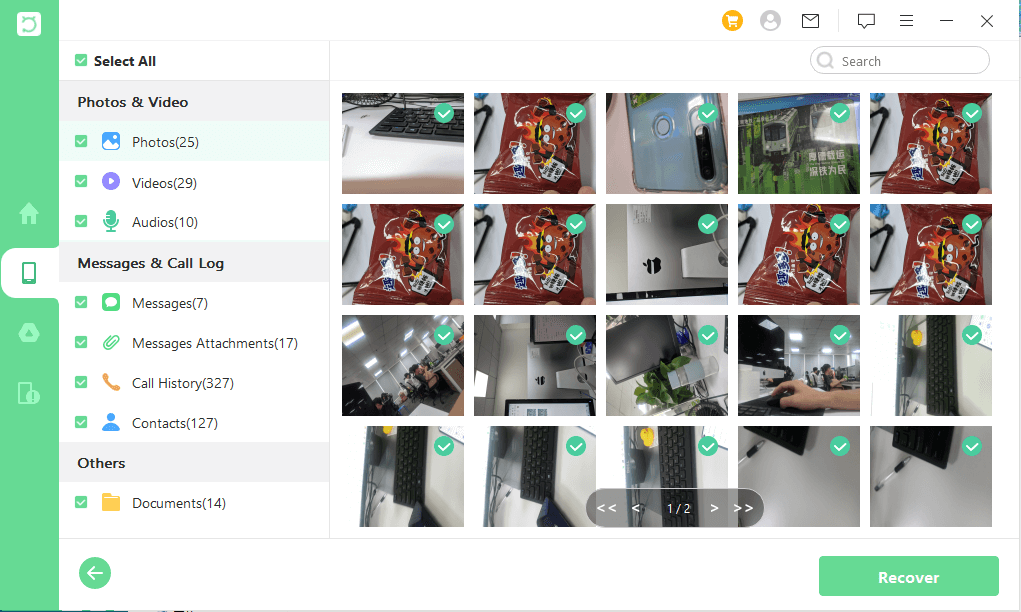 Method 2. Recover Deleted Music from SD Card
All the Android phones usually come with an SD card slot for expanding the storage capacity as per user's convenience. So, many users use an SD card to backup their music files as well as other important data that they want to keep safe. If you're one of those people, then it's pretty easy to recover deleted music files from an SD card.
Here is how to recover deleted songs on Android without a computer by using an SD card:
Find the SD card and insert it into your Android phone.
Now, open the My Files app on your device and go to the SD card folder.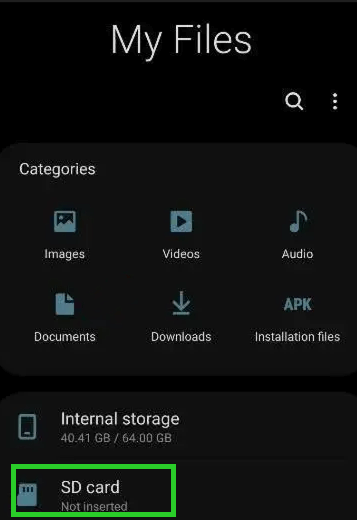 Then, just navigate to the folder where your music files were stored and transfer them to the internal storage of your phone.
Method 3. Recover Deleted Music from Computer
Android users who want to be extremely careful with their musical files and other important data often choose to store them on their computers.
So, if you also have backed up your music files to a computer, but then accidently deleted them from your phone, you can simply copy those files to your Android device and enjoy them once again.
Here's how you can recover deleted music files from computer:
Connect your Android device to the computer using a USB cable and then select the File transfer or Transfer files.
Now, go to the location on your computer where you have stored your music files and simply copy them.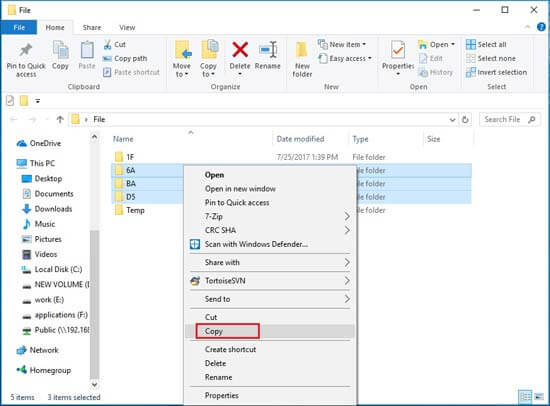 Finally, paste the files in any of the folders on your Android device. You can also create a new folder and save them there.
Method 4. Recover Deleted Music from Google Drive
Because music files need a significant amount of storage space whether they are kept on a PC, SD card, or phone, many Android users opt to upload them on cloud services like Google Drive. That way, they may keep a backup of their audio files in a safe and secure place that can be restored at any moment if something goes wrong.
Here's how you can use Google Drive to recover deleted music files on your Android device:
Open the Google Drive app on your phone and sign in using the account you used to backup your music files.
Now, search for the audio files you want to recover in the My Drive section.
When you find the files, simply tap on them to download and then save them to your phone.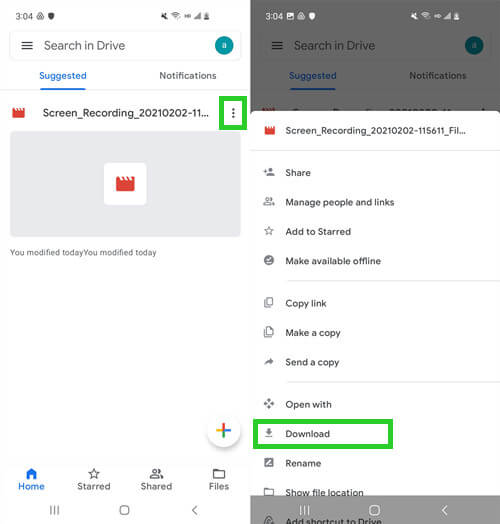 Method 5. Recover Deleted Music from Cloud Backup
Apart from Google Drive, many Android devices come with an in-built cloud backup service that lets you store and automatically sync the important data to the cloud. For example, Samsung has its own Samsung Cloud service and Huawei offers its own version called Huawei Cloud. If you also use these Cloud backup services on your phone, retrieving deleted or lost audio files is as simple as pie.
Here is an example of using Samsung Cloud to restore deleted music files:
Go to the Settings app on your Samsung phone and then select the Accounts and backup option.
From the Samsung Cloud section, select the Restore data tab.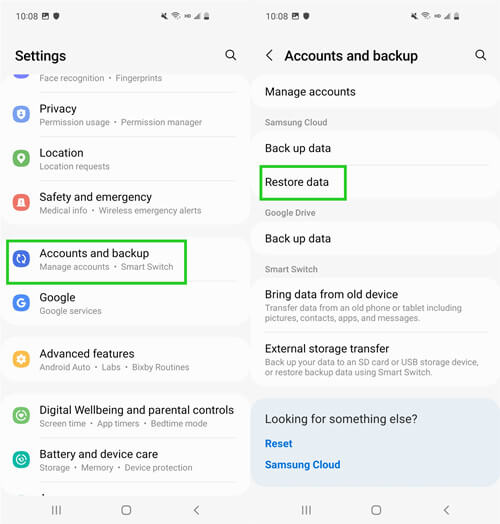 Scroll down and tap on the Music option and then hit Restore at the bottom.
Conclusion
You've accumulated a lot of songs on your playlist over the years, and losing them would feel like losing a part of yourself. Hopefully, this guide has helped put your mind at ease by teaching you five different ways that you can use to recover deleted music files on your Android device.
Although you can use any of the methods, we strongly recommend that you use iSeeker(Android) at first as it is very effective, easy-to-use, and provides a 100% success rate. So, why not give it a try by downloading the free trial version below?