Snapchat is one of the most popular social networking platforms that has around 332 million daily active worldwide users. Snapchat allows users to send pictures and videos to friends and family using thousands of different filters. Snapchat is different from other social networking platforms in the way that it automatically deletes the photos/videos once the receiver has viewed them or your story time has passed 1 day. Moreover, it does not directly store photos/videos on phone.
However, it does not mean you can never get back those pictures. You can still recover Snapchat pictures and this article is all about it. Here we will discuss the 3 proven solutions on how to recover Snapchat pictures on Android. So, let's jump right to it!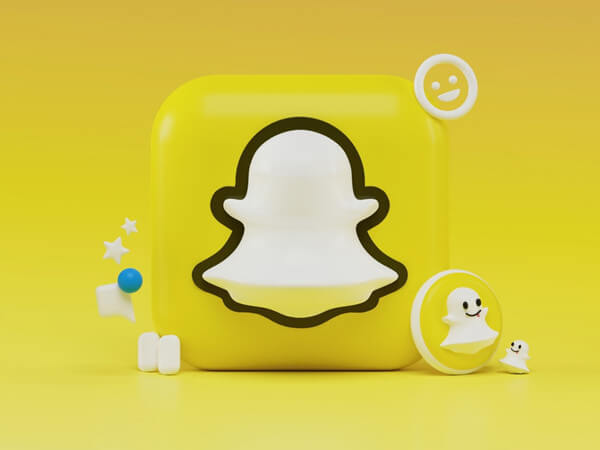 Method 1. Recover Snapchat Pictures from My Data
The very first method to recover Snapchat photos on Android is to use the My Data feature of Snapchat, in which you send a request to get back the data. Follow the below steps to learn how to recover Snapchat photos from My Data:
Open the Snapchat app, tap on your profile avatar and then tap the Settings icon.
Scroll down and tap My Data.
Enter your Snapchat login credentials and then tap Log In. It will take you to the My Data page.
Scroll down, reconfirm your email address and then tap Submit Request. It will take up to 24 hours or sometimes more to receive the email with the download link of the downloadable Snapchat data.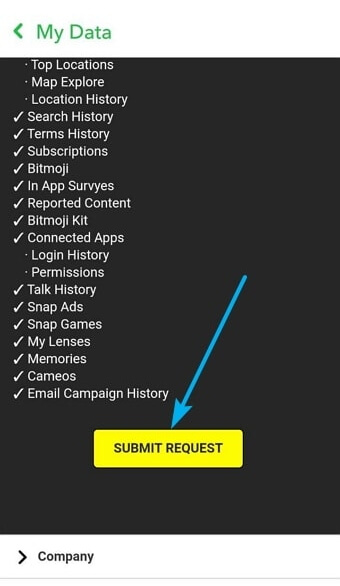 Once you receive the email, click the download link. From there, click the "mydata.zip" file to download.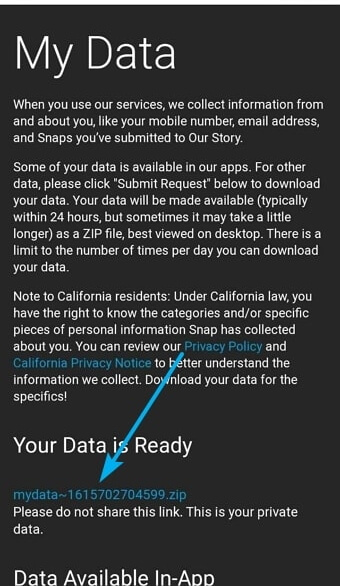 Once the file is downloaded, unzip it.
Open the unzipped folder and then open the "index.html" file.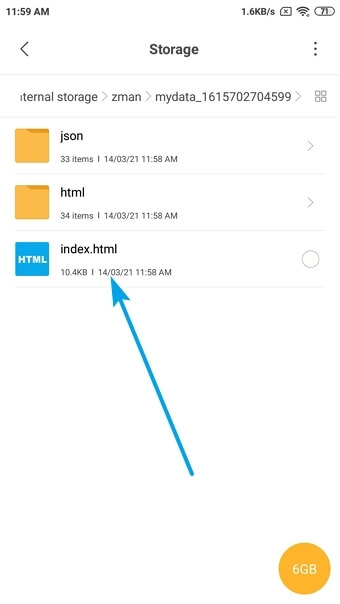 Tap Photos from the left sidebar and look for the photos you want to restore. Select them and then recover them.
Afterward, you can recover Snapchat pictures from My Data. However, this approach of Snapchat delete photo recovery takes a lot of time and does not guarantee that all the targeted photos are recovered.
Method 2. Recover Snapchat Pictures from Phone Memory
As an Android user, even if you have deleted some data of the app on the phone, the cache is stilled stored in the phone memory. So, you can recover Snapchat pictures from the cache memory. Follow the below steps to recover Snapchat photos on Android without a computer from the phone's cache memory:
Open the File Manager app and go to Android > Data > com.snapchat.android.
Open the "cache" folder and then open the "received_image_snaps" folder.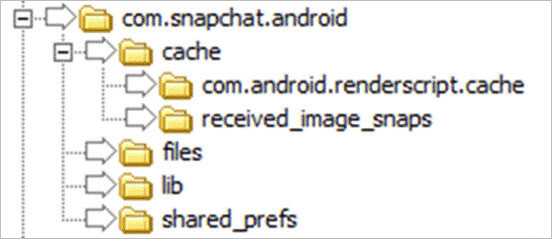 There you will see the deleted photos. Now select the photos and then paste them to any other folder in your phone's storage.
Rename the photos from "xxx.nomedia" to "xxx.jpg".
This way, you can easily recover Snapchat photos from the cache memory.
Method 3. Recover Snapchat Pictures with Professional Tool
The above two methods can help in recovering Snapchat pictures, but they do not guarantee the recovery of all the targeted pictures. So, it's highly recommended that you use WooTechy iSeeker for Android – a professional and powerful Android data recovery tool.
It is an intelligent, top-class data recovery tool that can recover data no matter the data loss situation. It starts with doing a deep scan of the phone and then presents all the recoverable data for preview and instant download. Therefore, it can surely get back your lost Snapchat pictures and also will help with recovering Snapchat memories.
Other than recovering Snapchat pictures, it can also recover videos, messages, music, documents, and other data types from the phone's storage. It can also recover data from broken phones. Overall, iSeeker for Android is a powerful, feature-rich, and complete Android data recovery tool.
Key Features of iSeeker Android
100.000+
Downloads
It provides a high data recovery rate and can bring back over 11 types of data you want to restore.

It recovers data directly from Android device without backup and rooting your phone.

It supports 6000+ Android phones and tablets and the newest Android 13 OS.

It allows you to preview and select recoverable pictures before you restore them.
Follow the below steps to use iSeeker(Android) to recover deleted Snapchat pictures on Android:
Step 1. Download and launch iSeeker Android on your computer and also connect your phone to the computer. Afterward, select Recover Phone Data.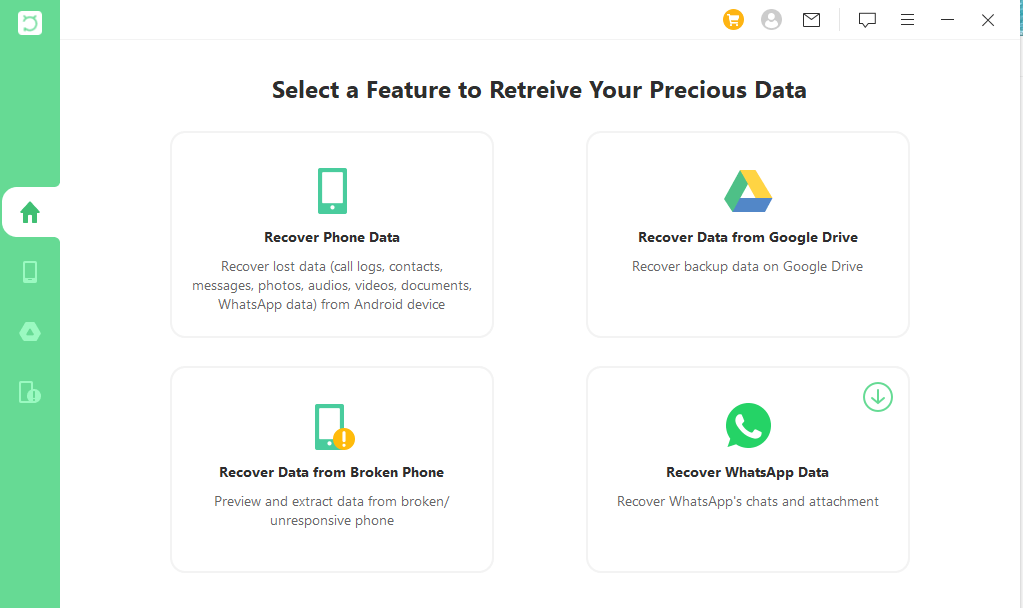 Step 2. Choose Quick Scan or Full Scan according to your need.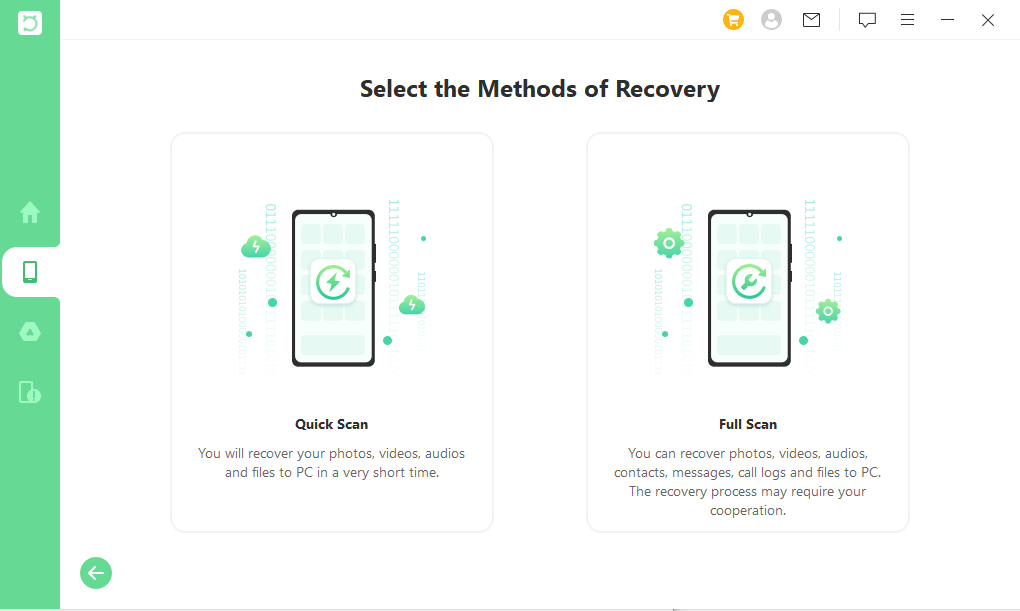 Step 3. Once the scan is completed, preview and select the data you want to recover and click Recover.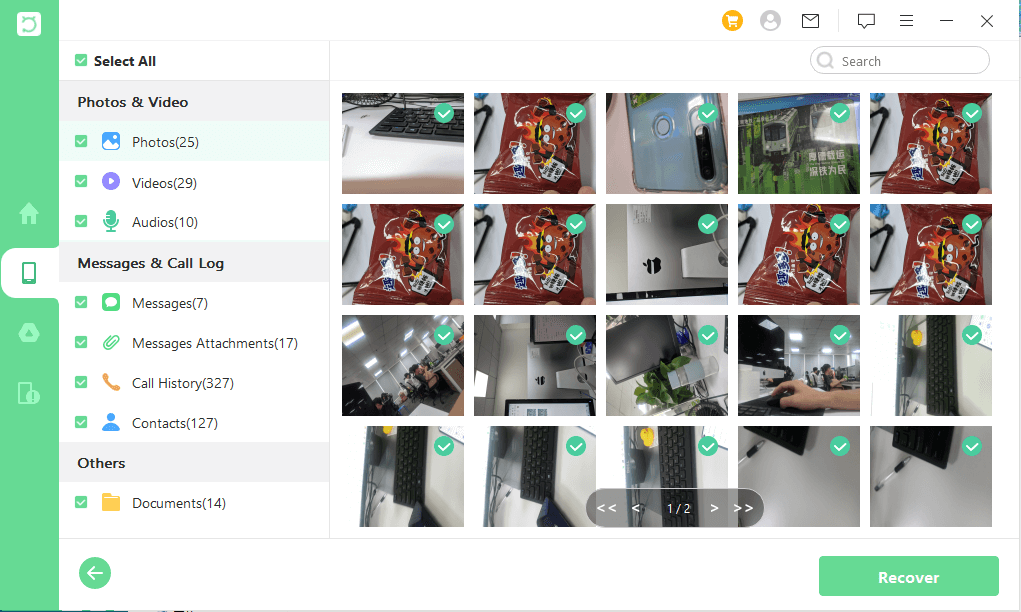 Bonus: How to Save Snapchat Photos
There are several ways to save Snapchat photos. Below are the detailed steps on every method:
Screenshot
The easiest way to save a snap is by taking a screenshot. But doing so will inform the other person that you have taken a screenshot. Follow the below steps to do it:
Open the snap of your friend that you want to save.
Quickly press the Power key and Volume Down key to take the screenshot.
Later, you can access that picture from the "Screenshot" folder on your phone's gallery.
Memories & Camera Roll
Memories is Snapchat's in-app gallery that is powered by Snapchat's servers, while the Camera Roll means storing photos in the device storage. You can go to Memories by swiping up from the camera screen, while you can access Camera Roll pictures from the phone's gallery.
When you click a snap, you get a download button at the bottom that can save the snap in the Memories, Camera Roll, or both. Follow the below steps to set this setting and then download snaps this way:
Open the Snapchat app, tap on your profile avatar and then tap the Settings icon.
Scroll down and tap Memories.
Tap Save To and then choose Memories, Memories & Camera Roll, or Camera Roll Only. The recommended option is to pick Memories & Camera Roll so that you have two copies of the snaps all the time.

Go back to the Snapchat camera screen, take a snap, and then tap the Download icon from the bottom.
Live Stories
The stories you post with Snapchat are deleted automatically after 24 hours, but they can be used for future use by opting for Live Stories. Live Stories make snapchatters who are currently in the same event location to add snaps to the same unified story. All the snaps send to live stories can be accessed later on as well. Follow the below steps to post to Snapchat Live Stories:
Turn on your device location and also enable Filters from Snapchat settings under Additional Services.
Take a snap and then tap the Stories icon from the bottom.
If you are currently at the event location, you will get two options, i.e., My Story and Our Story. So, select My Story and post the snap.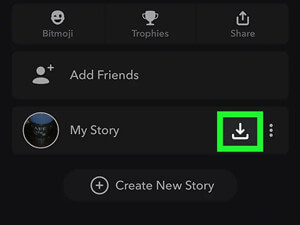 This way, the snap will be viewed by everyone exploring that event and also gets available for future use.
Conclusion
With millions of daily active users, Snapchat has made its name in the social networking platforms by offering unique 24 hours snap deletion period, emphasis on privacy, appealing filters, and a lot more. However, losing Snapchat photos is one of the crucial drawbacks of the app. Above we have discussed the best ways on how to recover Snapchat pictures.
But if you are looking for a fast, responsive, and complete recovery solution, then iSeeker for Android is the best pick for you. Its simple click-based steps, deep scanning, preview support, and instant download make it a one-stop data recovery tool.