WWDC 2023, the highly anticipated Apple event, kicked off on June 5, 2023, and runs until June 9.
Now, the Apple WWDC 2023 is here! What's new in the Apple WWDC 2023? From iOS 17 features, new M2 clip, to the Apple's headset, here is everything you missed in the Apple keynote of 2023. Follow the blog and see what are the new upgrades in Apple.
An Overview of Apple WWDC 2023
Apple's Worldwide Developers Conference (WWDC) is an annual event where Apple showcases its latest software updates and technologies. Held from June 5 to June 9, 2023, the newest WWDC offers developers valuable insights and experiences. Anticipation surrounds potential announcements such as the Apple VR headset and a 15-inch MacBook Air with the M2 chip. Expectations also include updates to iOS 17 and macOS. The event combines live-streamed and in-person sessions at Apple Park, providing a platform for innovation, networking, and knowledge sharing.
What Does the WWDC 2023 Start?--Specific Date, Time and Location
WWDC 2023 started on June 5, 2023. The keynote event took place at 10 a.m. in California. The conference was scheduled to run from June 5 to June 9, 2023, providing developers with a five-day event to explore the latest Apple technologies and software updates. The location for WWDC 2023 included both live-streamed sessions and an in-person day at Apple Park, facilitating an engaging experience for developers worldwide.
What Are the New Announcements in Apple WWDC 2023?
iOS 17 Features in Apple WWDC 2023
1. Phone:
A new 'NameDrop' feature allows you to touch two iPhones or Apple Watches together to share contacts, music, the internet or other shared activities.
The new stickers have significantly expanded options including emoji expansion and rotatable options. In addition, live photos can be made into animated stickers.
2. Facetime: Facetime will have a new voicemail feature where users can leave video messages to their contacts.
3. Messages: Messages will come with a more powerful search function and catch-up functionality for group chats. Your friends will also be able to see your location in real time when they send you a message.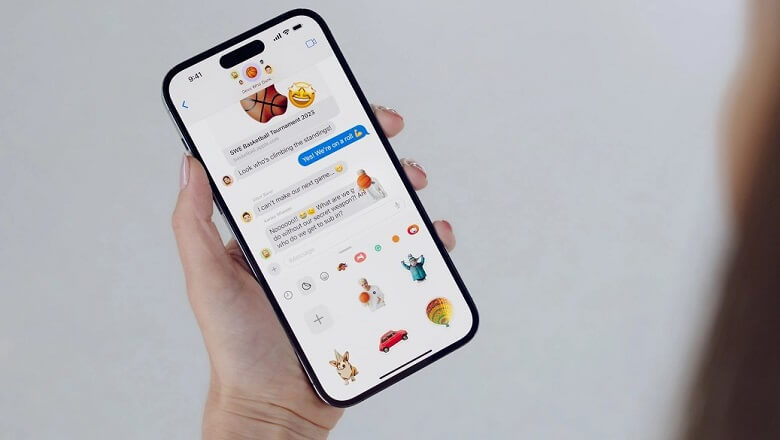 How to Change Your iPhone Location?
75.000.000+
Downloads
Change/Fake your location to anywhere in the world instantly.

Simulate GPS movement with customized routes and speed.

No need to Jailbreak or Root.

Comparable for all iOS/Android versions.

Work with all location-based Apps.
MacOS Sonoma
MacOS Sonoma, the Apple's latest desktop operating system, is gaining interactive widgets and a game mode that is intended to reduce distractions. There is a new overlay function that clips off the speaker and plays them in front of a dynamic background as an homage to all of the teleconferencing we perform. New effects like fireworks are also available.
Mac 15-inch release--Apple's largest consumer laptop
1. Accessories: MagSafe charging, 2 Thunderbolt ports, and a 3.5mm headphone jack.
2. Performance: Features an M2 chip, a potent 8-core CPU with four performance cores, four efficiency cores, and a 10-core GPU for lightning-fast graphics, as well as a 16-core Neural Engine. This is 12x quicker than the fastest MacBook Air with an Intel-based processor.
3. Sound System: A new six-speaker sound system which will support for Dolby Atmos.
4. macOS Sonoma: Equipped with macOS Sonoma coming this fall, it will have a more powerful gaming experience, video conferencing capabilities and more.
5. Corlor: midnight, starlight, space gray, and silver.
6. Price: At least $1,299 and $1,199 for education.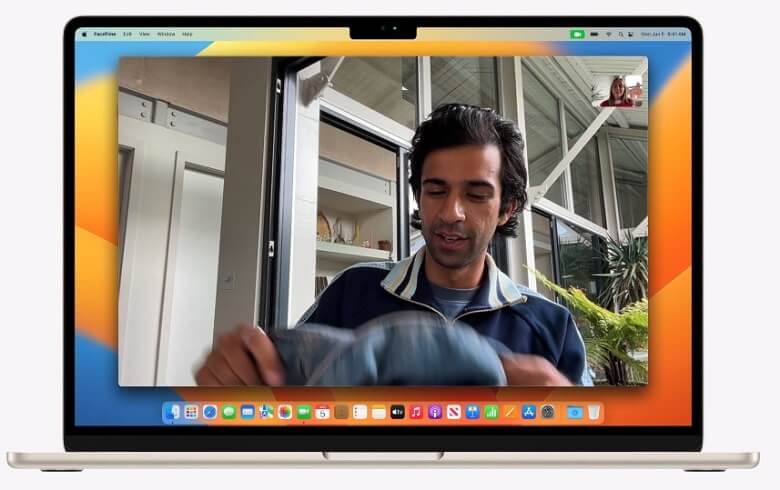 New Mac Studio with M2 Max and M2 Ultra Upgrade
1. Performance:
The M2 Max version is 25-50% faster than M1 Max.
The M2 Ultra is double performance and capabilities of the M2 Max.
24 Core CPU: 20% performance improvement.
76 Core GPU: 30% performance improvement.
2. Memory: Starts at 32GB Upto 192GB unified Memory.
3. Connectivity: Features a higher-bandwidth HDMI port, supporting to connect 8K display and 240Hz frame rates.
4. Port: four Thunderbolt 4 ports, a 10Gb Ethernet port, two USB-A ports, two USB-C ports, the upgraded HDMI port and an SD card slot are on its front.
5. Price: Starts at $1,999 for the base M2 Max version and will be available on June 13.
Overall, the main difference of the New Mac Studio is the new powerful M2 chip.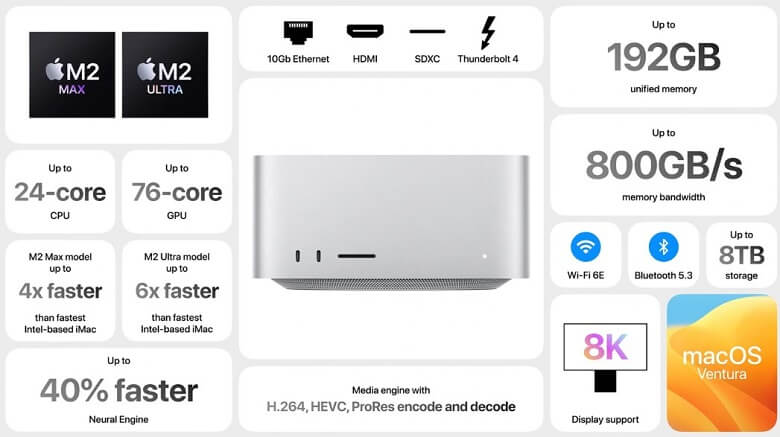 Version Pro
This is the first time in almost a decade that Apple launch augmented reality headset. It has the appearance of a pair of ski goggles. The new gadget allows us to blend reality and virtual reality by staring through a screen, and Apple called it "augmented reality" to describe what it does. Users can then view movies, use apps, and create documents in a virtual environment.
The Price starts at $3,499. However, many users are not convinced of the market for this product and have produced many meme for entertainment.
iPadOS 17
The new version, iPadOS17, includes the improved widgets featuring better live interactions, as well as some new apps such as Health App and Note App.
The new Health App, which is only available for iPhone before, will be released later in iPad. With that, users can view their health data in a bigger screen.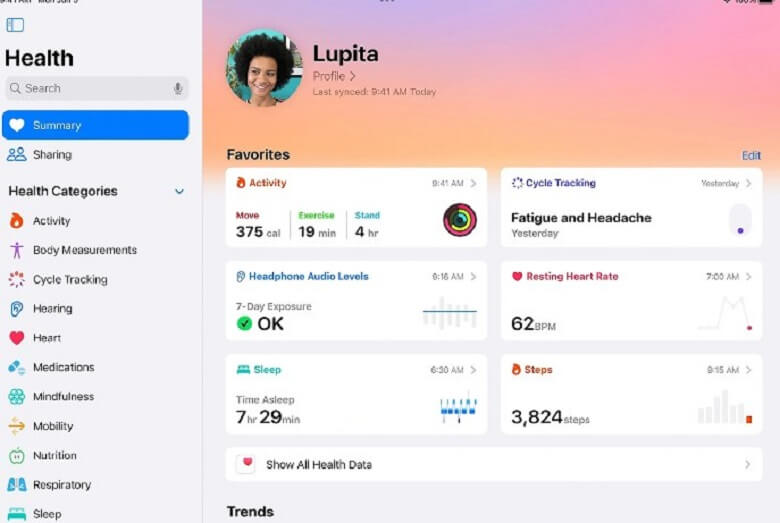 WhatchOS-Fewer updates
TA new user interface and a renewed widgets.
TA refresh of some apps like World Clock.
TVOS17
For Apple TV, In addition to using Center Stage, an AI-powered feature of Apple's iPhone and iPad that adjusts the front-facing camera in video apps to frame you while you're looking at the TV, this will employ Continuity Camera on an iPhone or iPad to function as a webcam.
AirPods Pro
For AirPods Pro, the upgrade unveiled in WWDDC Apple 2023 is the ability to make using noise cancellation features easier, it may combine active noise cancellation mode and transparency mode.
How to Watch the WWDC 2023 Keynote Event?
One way to watch the keynote is through Apple's official YouTube channel. The event will be live-streamed on YouTube, and you can access it directly from the channel. Below is the WWDC 2023 Youtube Live channel.
Another option is to visit Apple's website, where they typically provide a live stream of the keynote event. By visiting Apple's website during the scheduled time, you should be able to watch the live stream.
Additionally, if you have an Apple device, you can watch the WWDC 2023 keynote event on the Apple TV app. Simply launch the TV app on your Apple device and look for the live stream of the event.
Importance of Apple WWDC 2023 for the Industry and the Users
Software Updates: New updates in Apple WWDC 2023 have a significant impact on developers, as they provide new tools, APIs, and frameworks that enable them to create innovative and compelling apps for Apple devices.
Users: The event also introduces new features and enhancements that improve the user experience and drive user engagement.
Product Announcements: These announcements can include new hardware releases, updates to existing products, or the introduction of entirely new product categories, which have a significant impact on market dynamics and consumer behaviour.
Industry Trends and Direction: WWDC provides insights into Apple's vision and strategic direction. The keynote address, in particular, sets the tone for the company's upcoming initiatives and showcases its focus areas.
Conclusion
WWDC 2023 is a highly significant event that shapes the tech industry. With its focus on software updates, developer community engagement, and product announcements, it drives innovation and sets the direction for Apple's ecosystem. The conference influences industry trends, fosters collaboration, and provides insights into Apple's strategic vision. WWDC 2023 solidifies Apple's position as a leader and leaves a lasting impact on developers, consumers, and the broader technology landscape. Hopefully, we will see more changes!!
75.000.000+
Downloads
Fake/change your phone location to any spot with high accuracy.

Pick different spots to simulate the GPS movement.

Fully support the latest iOS version without jailbreaking.

Works with all apps, such as AR-game, social platforms or dating apps.

Freely control the direction and speed when simulating the GPS.