There might be various scenarios where you need to spoof your GPS location on your iPhone. You might want to Play games like Pokemon GO, protect your location privacy or just want to play a joke with your friends.
In this article we will look at several methods tospoof iPhone location, including best tool to Fake GPS location iOS without jailbreak.
Video Guide on Changing iPhone (iOS 15 and below) Location without Jailbreak:
Will support the formal version iOS 16 once it is published.
Part 1. Common Reasons for Fake GPS Location iOS
For Privacy: With apps like Find My, Life360 or Google Maps, families and friends can view your location even if your phone is switched off. And with iMessage's location tracker, contacts will receive a notification if you stop sharing your location with them.
For Games: For some AR games like Pokémon GO, you need to travel far away to advance in the game. Then best way is to spoof GPS location.
For Social App: Sometimes, you might just want to prank your friends with a fake location on Snapchat, WhatsApp or simply pretending you are on a trip.
For LDR couples: they might want to give their boyfriend/girlfriend a surprise. The the best way to guarantee the success of this surprise is using a fake location.
Of course, there are many other situations where you need a fake location on your iPhone. Then the question is how to change iphone location without jailbreak easily. Read on!
Part 2. Use the Best Tool to Change Location on iPhone Without Jailbreak
Unlike most other methods, using location changer iMoveGo doesn't involve jailbreaking your iPhone. This tool works with all location-based apps, including Find My, Pokemon GO, Snapchat and so on.
With iMoveGo, you can set your GPS location to be anywhere you want, leaving you free to enjoy your privacy. The app comes with enhanced features so you can even make it look like you are moving. And it's also quite easy to use - you will be able to teleport to anywhere in the world with only 1 click.
Key Features of iMoveGo
75.000.000+
Downloads
Teleport your GPS location to anywhere in the world.

Draw a route and Simulate GPS movement with a customized speed.

Works well on a full range of location-based apps, such as Pokémon GO, Snapchat and Life360.

Spoof location on up to 5 devices at one time.

Compatible with both iOS and Android devices. (Including iPod/iPad)

Free trial is available for every user.
Change iPhone Location without jailbreak Easily using iMoveGo
Download and Launch iMoveGo. Connect your iPhone to iMoveGo by WIFI connection or plugging a USB cable to your PC.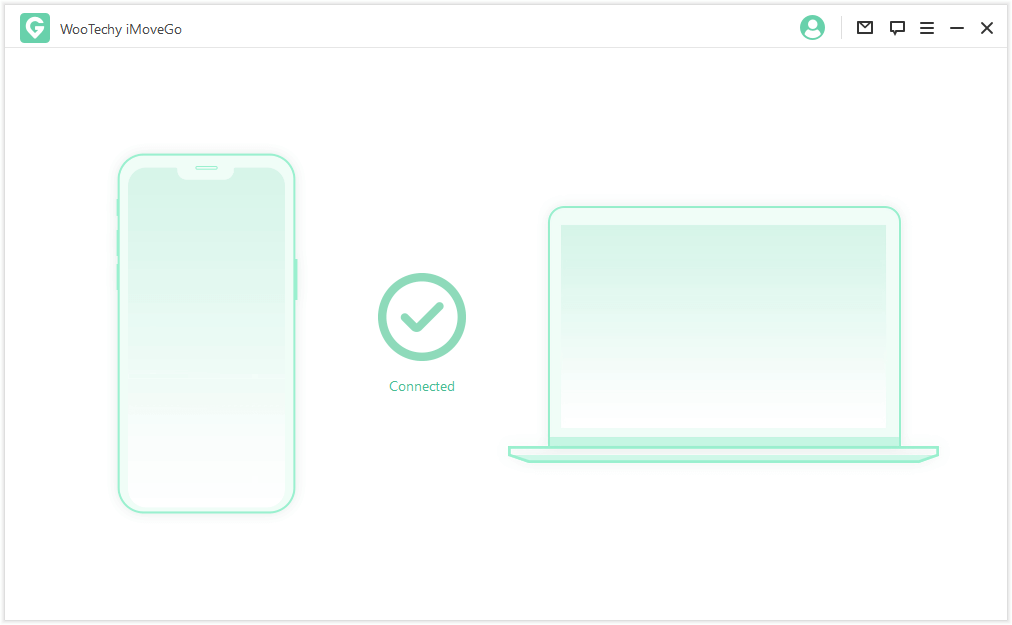 1. Teleport Mode - With the default option, you can simply teleport your GPS location to anywhere on the map.
Select Teleport Mode by clicking on the crosshairs icon in the top right-hand corner.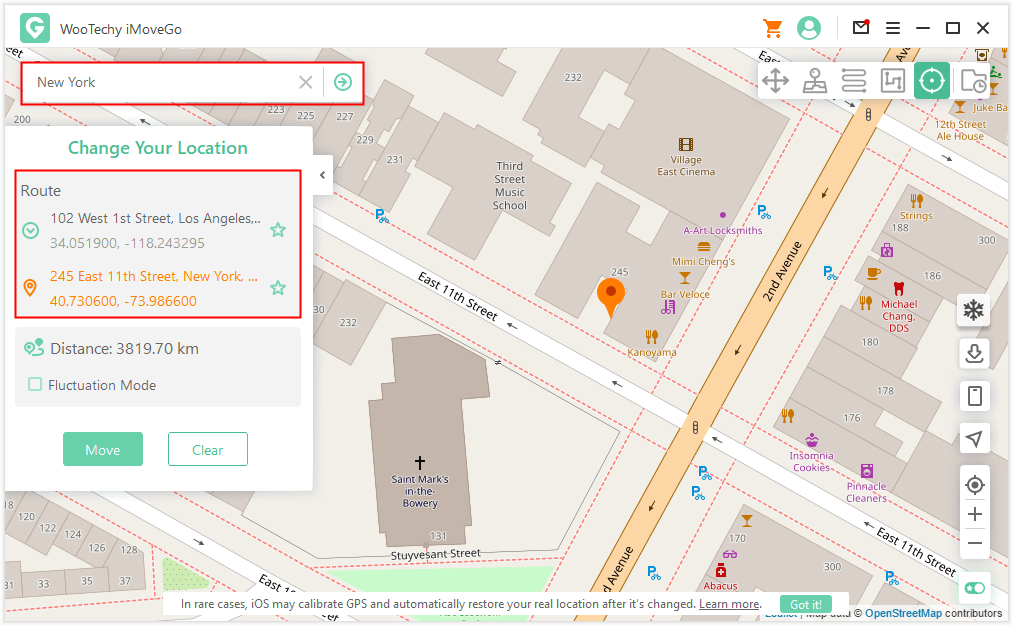 Enter a new address or GPS coordinates into the search bar on the left side of the screen.

A sidebar will appear, containing information about the new location. Click "Move" to finalize the change.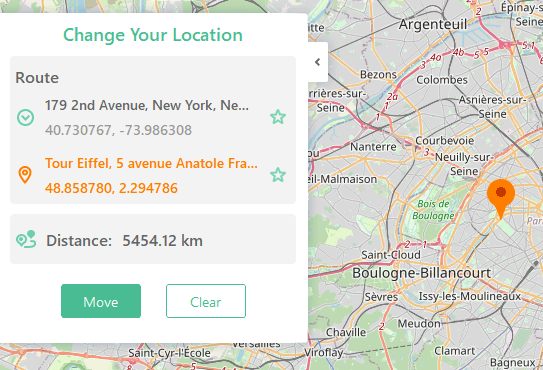 And there you have it! Now any location-based apps on your phone will display this location, allowing you to remain hidden. When you want to reset the GPS to your real location, simply restart your device.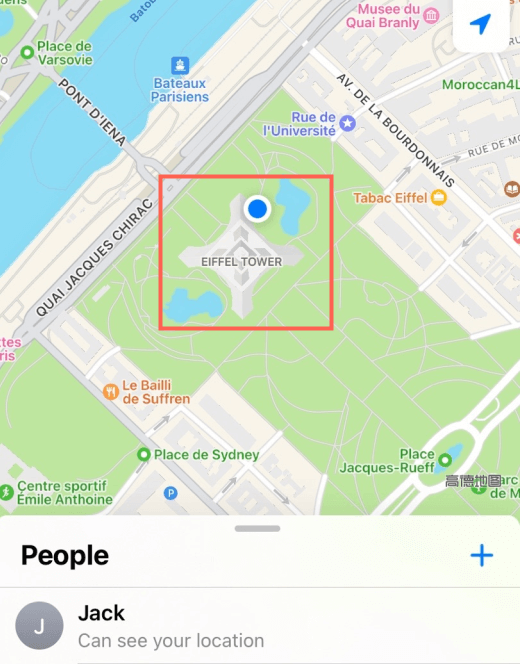 2. Simulate Movement-With iMoveGo you can make it appear as if your GPS location is moving. You can create a variety of routes for your GPS location to move along or use a GPS Joystick by following modes:
Two-Spot Mode will move your GPS location from one spot to another.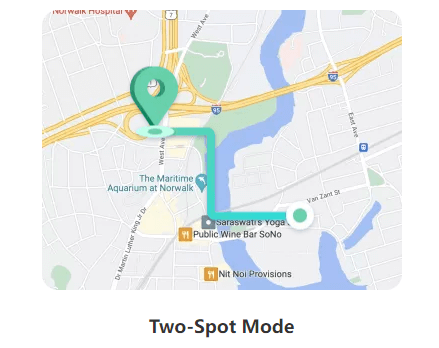 Multi-Spot Mode lets you plan a more customised route.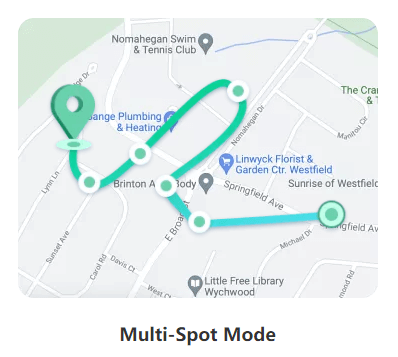 You can also set up a circle route in Multi-Spot Mode. If your beginning and end points are close to each other, a prompt will appear asking if you would like to create a circle route. Click "yes" and the points will be joined into a circle route.
Realistic Mode: When choosing a movement speed, you can check the box marked "Realistic Mode." This will randomly vary the speed to simulate changes in pace while walking.
Joystick Mode allows you to control the movements of your GPS location in real-time.
You can use the WASD keys or arrow keys to control your movement.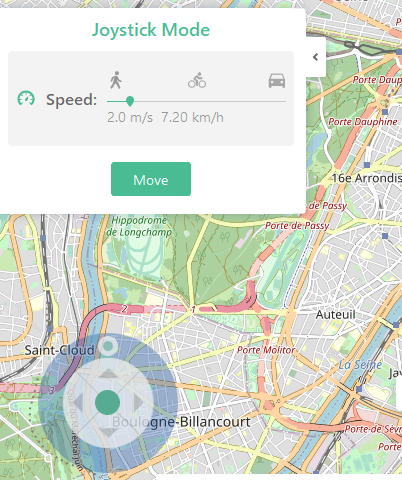 Try iMoveGo by downloading the free trial version right now!
Part 3. Use Cydia App to Change iPhone Location with Jailbreak
By default, iPhone users can only install apps using the App Store. However, through a process known as "jailbreaking", iPhone users can access 3rd party apps that are not available through the App Store.
Cydia is an application that is used on jailbroken phones to install these apps (also known as "tweaks") as well as other third-party features.
WARNING: There are risks involved in jailbreaking your iPhone. First and foremost, jailbreaking will invalidate your device's warranty. Jailbreaking can also crash your device and shorten your battery life. In a worst-case scenario, your phone could become incompatible with future iOS updates and need a factory reboot.
Note: Jailbreaking will not work on the latest version of iOS.
If you're willing to accept these risks, then here's how you can use Cydia apps to hide your iPhone's location:
Jailbreak your phone. You can do this by following this guide.
Once completed, the program you used to jailbreak your phone will give you the option to install Cydia.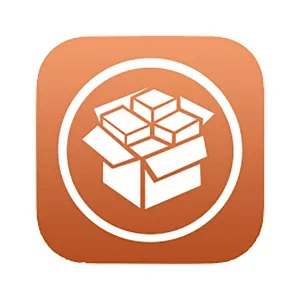 Open Cydia. In the search bar type "LocationHandle". There are plenty of location spoof apps available but for this example, we will use LocationHandle.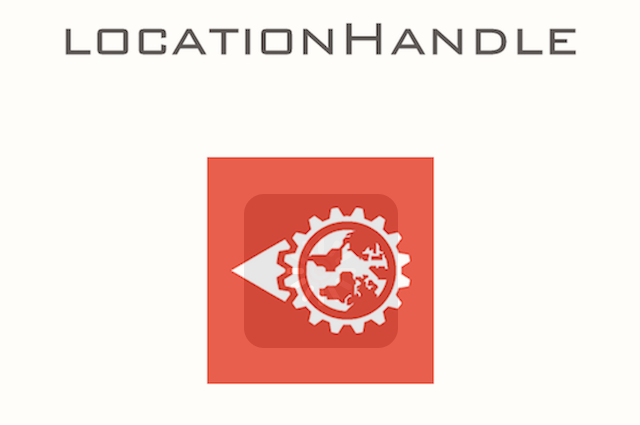 Once installed, LocationHandle will appear as an app on your home screen.
Open the app and choose one of the four modes to spoof your location. You can choose from Normal, Offset, Automatic, and Manual.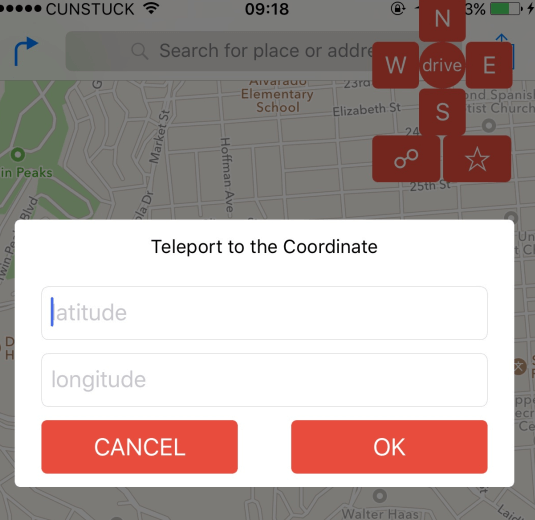 Part 3. Other Methods to Protect Your iPhone Location
The methods described above are the most effective ways to hide your iPhone location from people without them knowing. However, there are some alternative methods that, while not as effective, can hide your location in a pinch.
Disable Location Tracking
While this method will let people know you are hiding your location, it's still better than nothing. To disable location tracking on your iPhone, go to "Settings" then tap "Privacy", then "Location Services." At the top of the screen, there will be a toggle to turn Location Services on or off. You can also choose to disable location services on specific apps.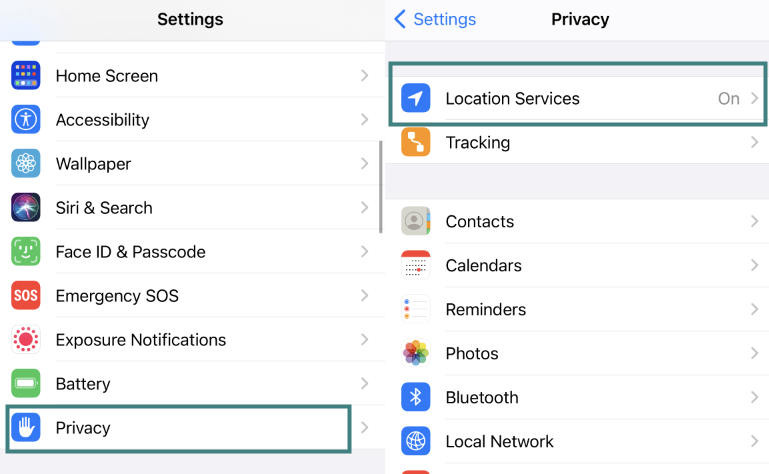 Get A "Burner" Phone
This option is not always possible as not everyone can afford a second phone. However, if you only need a phone for making calls when you're out, you can buy a cheap pre-paid phone for less than $20. Then, you can simply leave your usual phone at home so that GPS tracking stays on but people won't be aware of your whereabouts.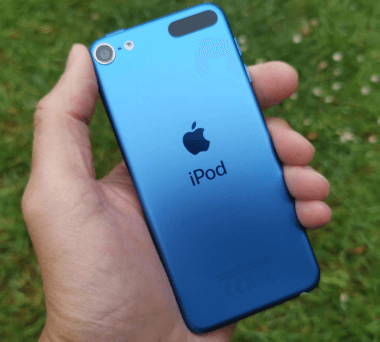 Final Thoughts
Privacy seems like it is becoming an increasingly rare commodity in our digital age. By using the methods in this article, you can fake GPS location ios your privacy easily.
Check out the iMoveGo website to find out more about how you can anonymously disguise your GPS location and take control of your digital footprint. Why not give it a try and download it for free right now!