Ever since the original Pokémon Red hit the video game shelves in 1996, it has remained one of the more popular game titles for all ages. The game was meant for the Game Boy Advanced, but with the trend to move every bit of entertainment towards mobile devices and PCs, players from around the world have embraced the fun and challenging battles of the Pokémon world from their phones or tablets.
There are many emulators you can download and use with your preferred mobile device. Each one has a section to enter in codes, including for Gameshark. This brand was originally hardware meant to allow users to enter cheat codes into their GBA through their cartridges. Now, Gameshark can be used as a selected option inside your mobile's emulator that can be downloaded so you can enter Pokémon Fire Red Rare Candy Cheat codes to your heart's content.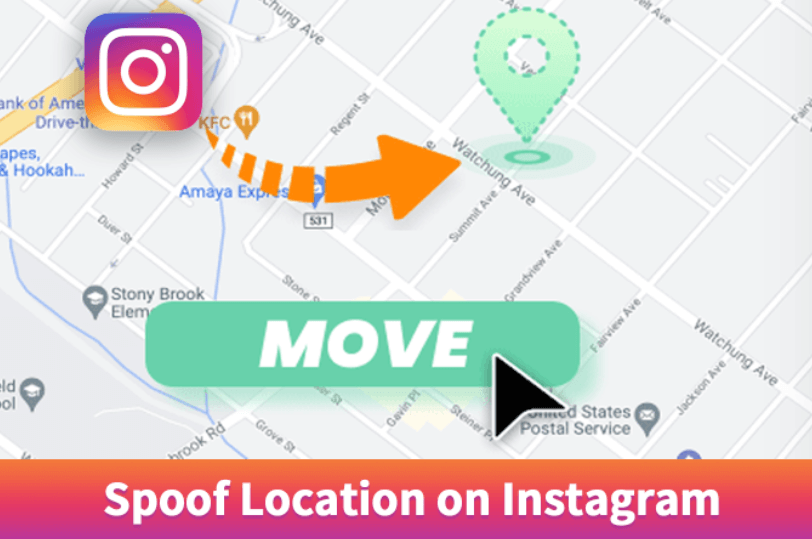 Part 1. How Do Cheat Codes Help Pokémon Gaming?
Entering a Pokémon Fire Red cheat code requires an emulator download. Once you launch the app on your mobile, you'll be given the option to enter in codes related to Action Replays, Codebreaker, or Gameshark. That just means you need to match your code to where it is originating from.
After that, you'll get powerful in-game options like being able to catch any Pokémon, secure Master Balls, or get Rare Candy as much as you'd like.
Part 2. What are the Gameshark Cheat Codes in Pokémon Fire Red?
Besides the fire red candy cheat, Gameshark created a bunch of other codes that can be entered into your emulator for a range of powerful upgrades within Pokémon. Again, you need to make sure you are designating the "Gameshark" option whenever you enter these codes for them to work correctly.
Some players prefer to play Pokémon Fire Red without the cheat codes first to better understand the game. After a while, they will then enter in a line of numbers/letters into their emulator to get free features like unlimited hit points, items, rare candy, or fill their Pokedex from day one. How you enter these codes depends on the mobile device and emulator you are using. If possible, you should not use more than 3 cheats in a game and try to use a US-based version of Fire Red.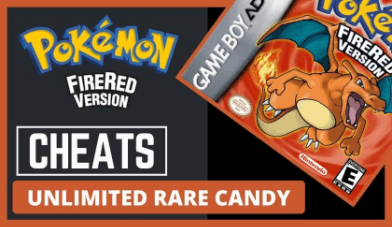 Part 3. Popular GameShark Codes for Pokémon Fire Red
The infinite items code will work for the Pokémon Fire Red rare candy cheat that you need to capture higher-powered Pokémon. There are also many other codes that can enhance your gameplay so you can explore more of the world without worrying too much about stats and capacities.
Cheat
Code
Faster leveling
72024A64 0001
82024BEC 01F4
Infinite PP
42023C08 6363
00000002 0002
Infinite cash
82025838 104E
8202583A E971
Infinite items
42025C96 0063
00000014 0004
No random battles
A202166E FF00
820255AC 0000
Get all pokéballs
420259D8 0001
0001000C 0004
420259DA 5212
0000000C 0004
Get all badges
8202658C FFFF
Get the National Pokédex
3202461F 00B9
32026590 0001
82026644 6258
Complete the Pokédex
4202462C FFFF
0000003C 0002
42025BA0 FFFF
0000001A 0002
42028FC0 FFFF
0000001A 0002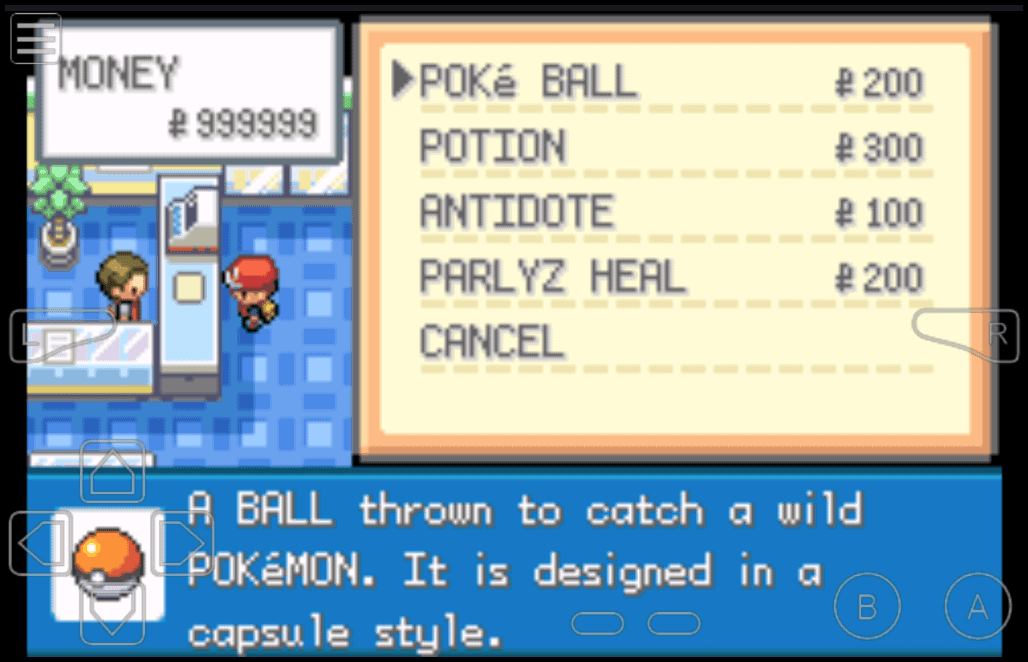 Part 4. How Do You Use Gameshark Codes in Fire Red?
Whether you are using an android, iPhone or enjoying the luxurious world of Pokémon on your PC, there are plenty of Pokémon Fire Red cheat codes available to avoid endless grinding so you can catch everything you want.
Always double-check your bag after entering any of these codes to make sure the game hasn't glitched. Don't save the game until you've confirmed the code worked successfully and nothing else is going wrong. No one wants to restart a lengthy exploration after a failed cheat code.
Use Gameshark Codes for iPhone
You will need to first go and download a trusted emulator for iPhones like the popular GBA4iOS. You do not need to jailbreak your device for this application. Follow the steps to install the software, and then use our guide to enter your Pokémon Fire Red rare candy cheat codes for Gameshark.
Step 1. Launch the GBA4iOS emulator and load up your Pokémon Fire Red ROM.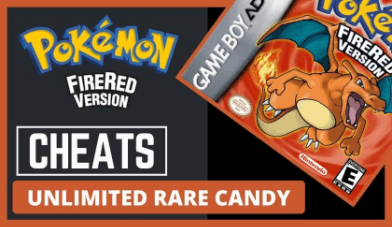 Step 2. Select Menu, then select Codes from the list.
Step 3. Tap on the + sign and enter your code.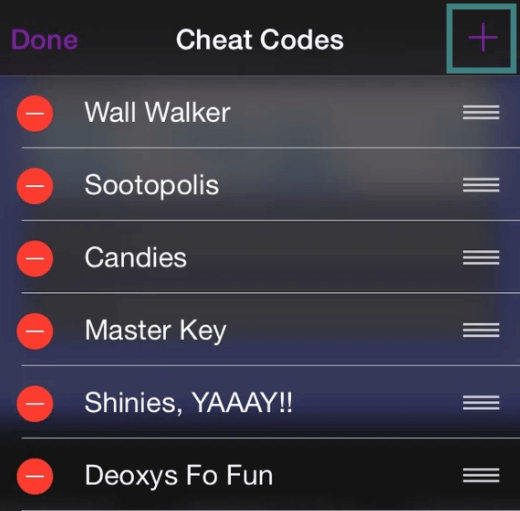 Step 4. Double-check that the Gameshark tab is selected before entering your code.
Step 5. Click on Save, and the code should now be activated.
Be sure to verify the code you entered is resulting in the features and cheat you wanted to be applied.
Use Gameshark Codes for Android
The best Android emulator for entering in fire red rare candy cheats we have found is the paid version of My Boy!. You'll need to download and install this application before you can enter any codes through Gameshark.
Step 1. Launch the My Boy! Emulator and select Menu.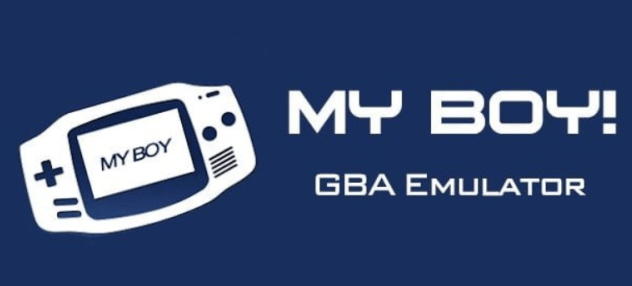 Step 2. Click on Cheats and then click on New Cheats to add a code.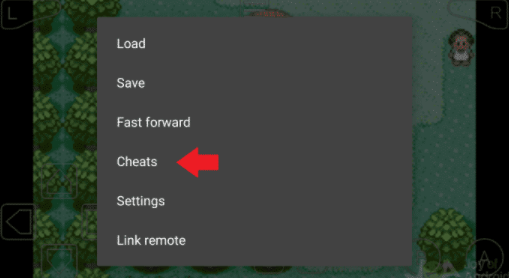 Step 3. Enter the customized code you want and then select Save.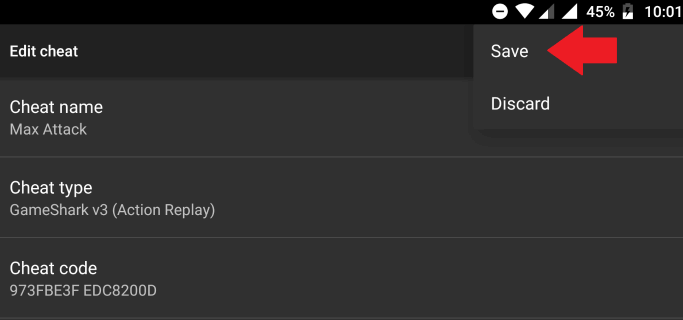 Again, be sure to go back and double-check that the code was activated correctly in your bag or Pokedex before saving your game.
Use Gameshark Codes for PC
Playing Pokémon Red Fire on your windows enabled PC presents a few more options for emulators. It is best to stick to a US-based ROM no matter which emulator you are using, as those accept the codes the most. We are using the Visual Boy Advance emulator.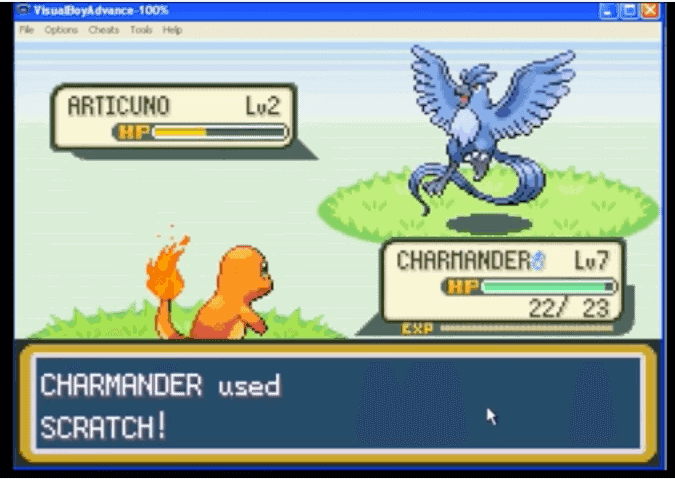 Step 1. Launch VBA, go to File, and Open Gameboy to open the console.
Step 2. Go to Tricks and select Trick List.
Step 3. Click on Gameshark, enter your code and description into the popup box, and click OK.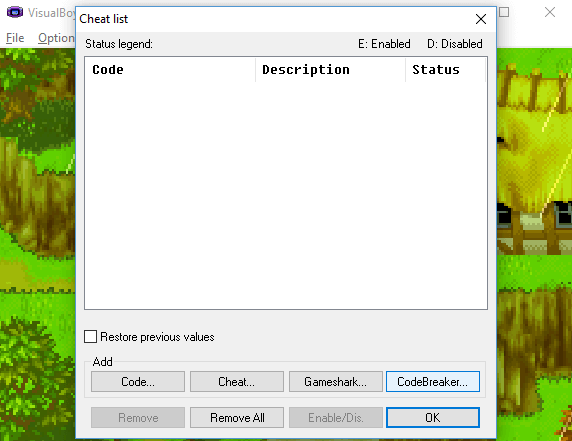 The codes you entered should now be activated and ready to use. Check out your settings to ensure they are up and running, and then enjoy the rest of your gameplay. Be sure to save your game!
Conclusion
Using the Fire Red rare candy cheat or filling out your Pokedex from the beginning of gameplay is a great way to enjoy the entire storyline of the game while saving time fighting the same battles over and over again. Always be sure to save your game to avoid losing any of the new features cheat codes offer.
If you are an avid Pokémon Red Fire player and want to extend your gameplay into the beloved Pokémon GO but don't want to walk endless miles around the world, you should try location spoofer iMoveGo. This allows you to change your GPS location to anywhere you'd like and even simulates movement with a joystick. You can check out the software for a free trial at their website.
Whatever you choose to play, Pokémon is an excellent storyline with many fun explorations, items, and battles. Applying Gameshark cheat codes through your emulator of choice will elevate your experience and provide hours of entertainment from the comfort of your home PC, Android, or iPhone.