If your iPhone camera stops working, you're reading just the right post. Most iPhone users are attracted to the device for its well-talked-about camera quality. The front camera is especially useful for selfies, video calls on different messaging apps, and other uses, according to the user's preferences.
As such, it can be quite frustrating if the front camera suddenly stops working. This is not the end of the world; you don't need to throw away your phone or sell it. In this post, we'll show you many helpful top 9 tips to solve your iPhone front camera not working situation and why these things happen in the first place.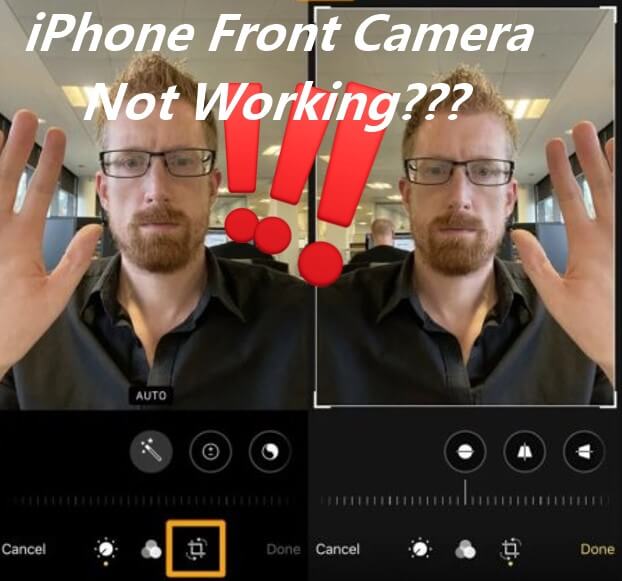 Part 1. Why Has My iPhone's Front Camera Stopped Working?
This can happen to an iPhone user for a number of reasons. Since the camera operates through a mix of software and hardware functions, the problem could be either a software problem or a hardware problem.
Hardware problems will require you to carry out fixes like removing an obstruction from your phone's lenses, wiping it clean with a microfiber cloth, restarting your iPhone, etc.
For software problems, you will be required to carry out actions like updating your iOS version, restarting your device, closing the camera app, etc.
Whichever one it is—software or hardware issues —the fixes detailed below can help you overcome your iPhone front camera not working issues.
Part 2. How Do I Get My Front Camera to Work on My iPhone?
"My iPhone front camera is not working" is a common complaint iPhone specialist technicians face in the course of work. However, the solution to this problem could very well be something you can do all by yourself without professional help. These are some of the fixes listed for iPhone 6/7/8/S/X/11/12/13/14:
2.1

Remove Case from iPhone

This fix will work if the cause of your iPhone camera and flashlight not working is

obstruction of the lenses

. In some cases, the case could be fitted upside down. Thus the space carved out for the iPhone front camera would not be in its rightful place.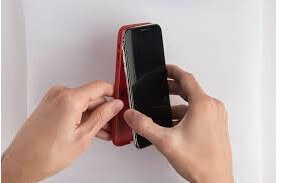 2.2

Clean Camera Lens

Dirty camera lenses could also cause the "front-facing camera is not working" problem for some iPhone users. This could result from putting your device into pockets with particles inside it, which could clog the lenses. To fix this:

Get a clean microfiber cloth

Wipe the lens.

Then check the camera for changes.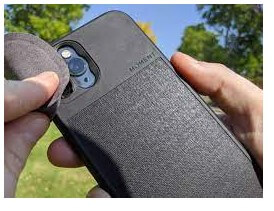 2.3

Close and Restart the Camera App

Your camera app could equally be the problem in some cases of iPhone camera not working complaints. In this case, the fix is to:

Quit the camera app. Wait for a bit, then restart the app.

If this doesn't work, try the next fix.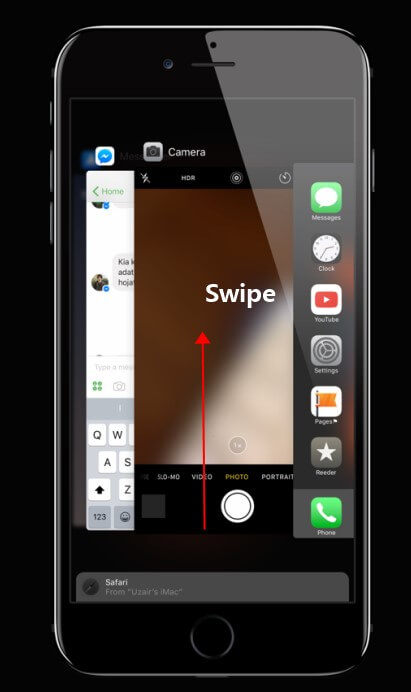 2.4

Switch the Front Camera Feature

In some rare cases, it may be that your front or rear camera feature had been mistakenly turned off. In this case, you should do the following:

Go to Settings > Camera.

Turn on the Mirror Front Camera if it is turned off. This feature will be available if you use XS, XR, and subsequent iPhone models with iOS 14 or later versions.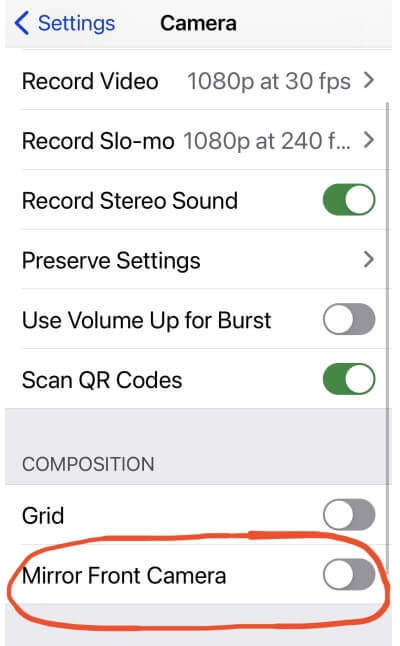 2.5

Turn off the Voice-Over Function

Most people would go to an iPhone technician and say something like, "my iPhone front camera is not working," without knowing that the voice-over function could sometimes affect your device's front camera function. To turn off the voice-over function on your device, do the following:

From your device's home screen, go to Settings > Accessibility > Voiceover.

Look at the Upper Right part of the page, and you'll see the Voiceover switch button. Please turn it off.

You'll probably receive a pop-up message asking you to confirm the action. Click OK.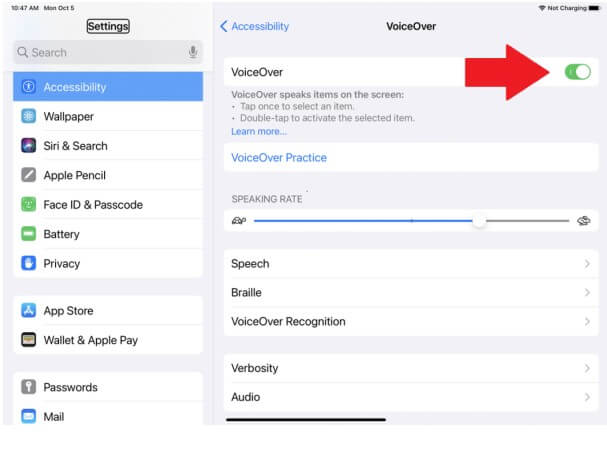 2.6

Force Restart your iPhone

Restarting your iPhone could be just what you need in some cases. It wipes errors or hangs apps off the device's temporary memory. Worth giving a try if the software is the root cause of your iPhone front camera not working problem. Here's how to do it for different models.

For iPhone 8 to iPhone 14:

Press and release Volume Up button and the Volume Down button in sequence.

press and hold the Side button till the Apple logo appears.

Release the Side button when Apple logo shows up.

iPhone 7/7 plus

Press and hold the Volume Down button along with the Side button (Sleep/Wake button) at the same time.

Release both buttons when the Apple logo pops up on the screen.

iPhone 6s or SE (1st Gen)

Press and hold the Sleep/Wake button and Home button at the same time.

Release when the Apple logo shows up.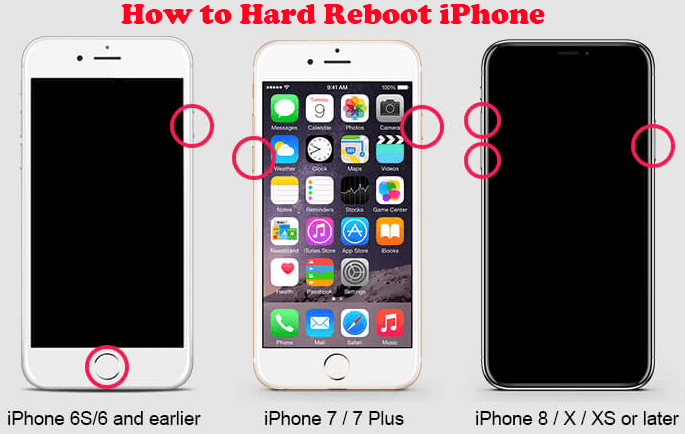 2.7

Reset All Settings

If forcing reboot your iPhone cannot work, then you can try reset all settings on your iPhone to et your iPhone front camera working again. This is how to do it:

Go to Settings from your home screen.

Navigate to General > Transfer or Reset iPhone > Reset

Choose the Reset All Settings option.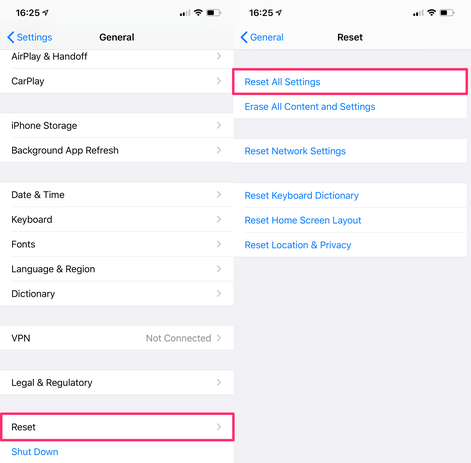 2.8

Update iPhone to the Latest iOS Version

Updating your iPhone device to the latest iOS version can help fix your front camera issues. Follow these simple steps to update to the latest iOS version:

Go to Settings first, then General, before tapping on Software Update, then you can check which iOS versions now your iPhone works.

Select Update to iOS 16 option.

You'll find Download and Install, input your passcode and install.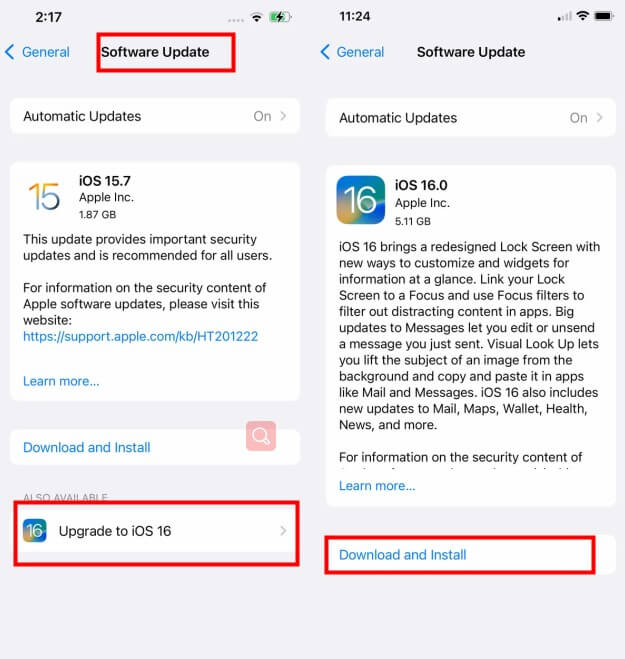 2.9

Fix The Trouble via A Professional iPhone Repair Tool (100% Success Rate)

If now your iPhone front camera not working issues still won't be fixed greatly, it's possible that your iPhone software system has corrupt, then you had better turn to some iPhone repair tools for help. Here highly recommends WooTechy iPhixer, which must be your prior option.

iPhixer is a 100% official and professional Apple devices software repair tool, aiming to fix vairous iPhone and iPad problems. Most importantly, this tool won't cause any data loss on your devices. On the contrary, it can certainly protect your iPhone/iPad systems fom damaging.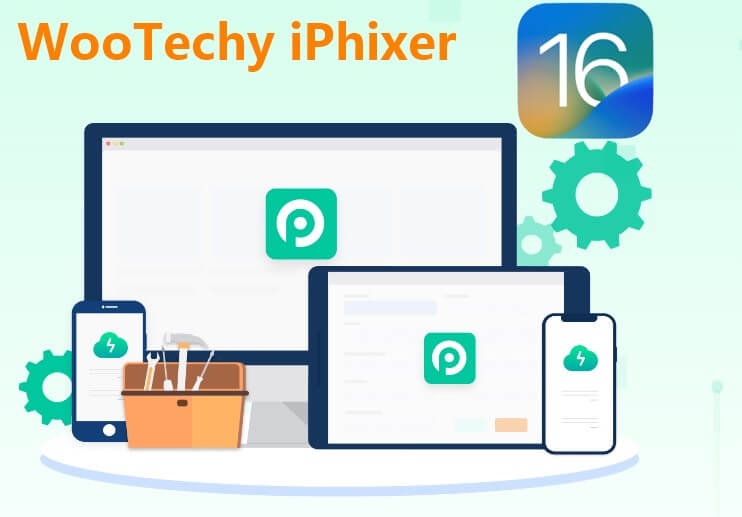 Everthing You Should Know About WooTechy iPhixer Before Use
75.000.000+
Downloads
Use WooTechy iPhixer to Fix iPhone Front Camera Not Working Problems:
Step 1 Connect your device to the PC and open iPhixer tool on your Windows or Mac computer. To continue, select Standard Mode, which can fix the trouble as fast as possible.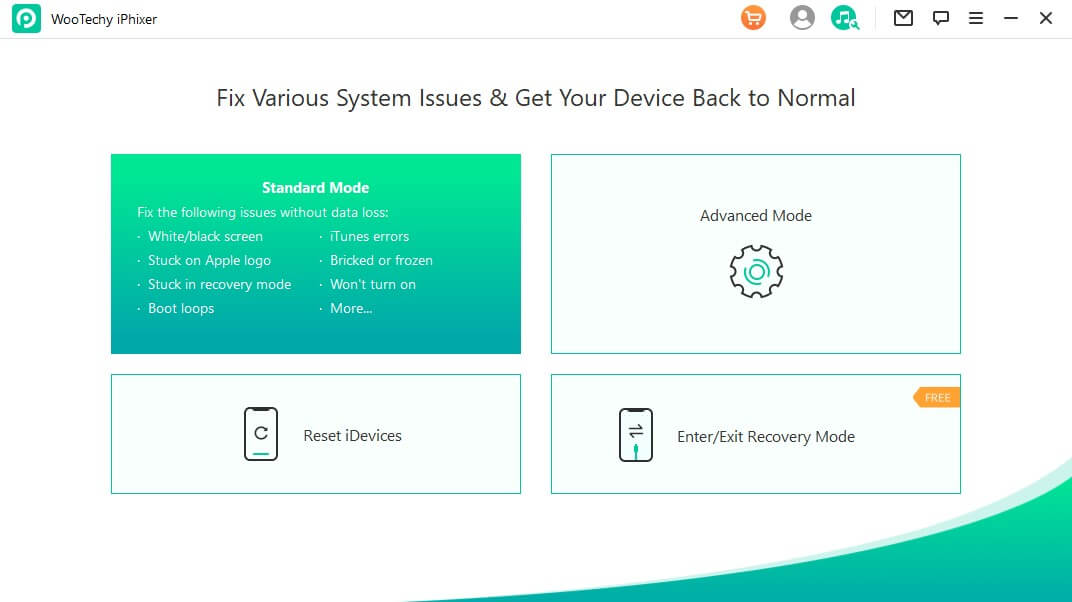 Step 2 Follow the on-screen directions to enter Recovery or DFU Mode.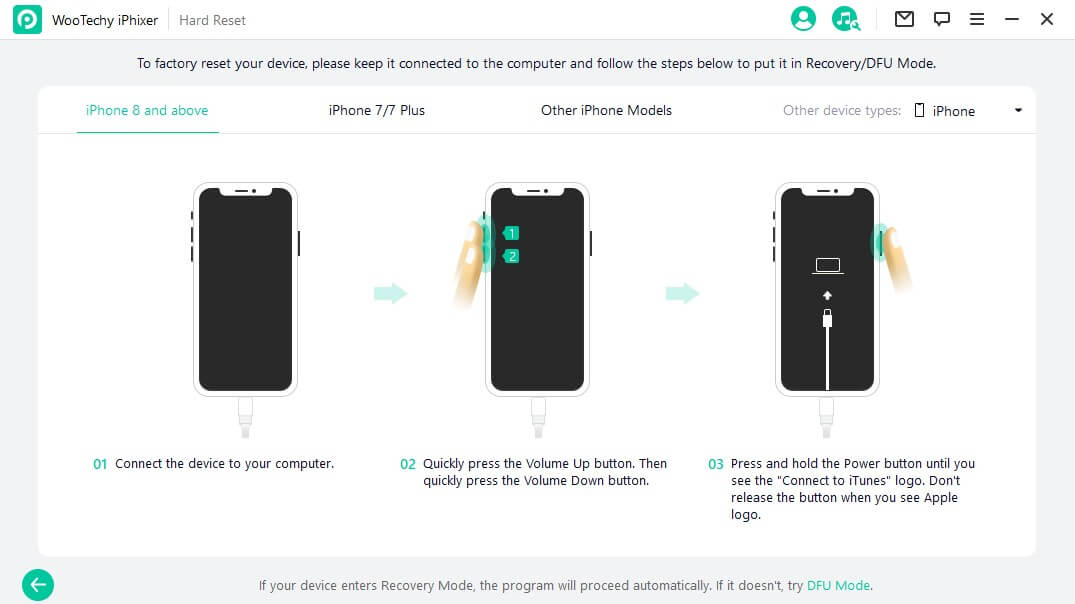 Step 3 Hit the Download option to get the firmware for your iPhone device.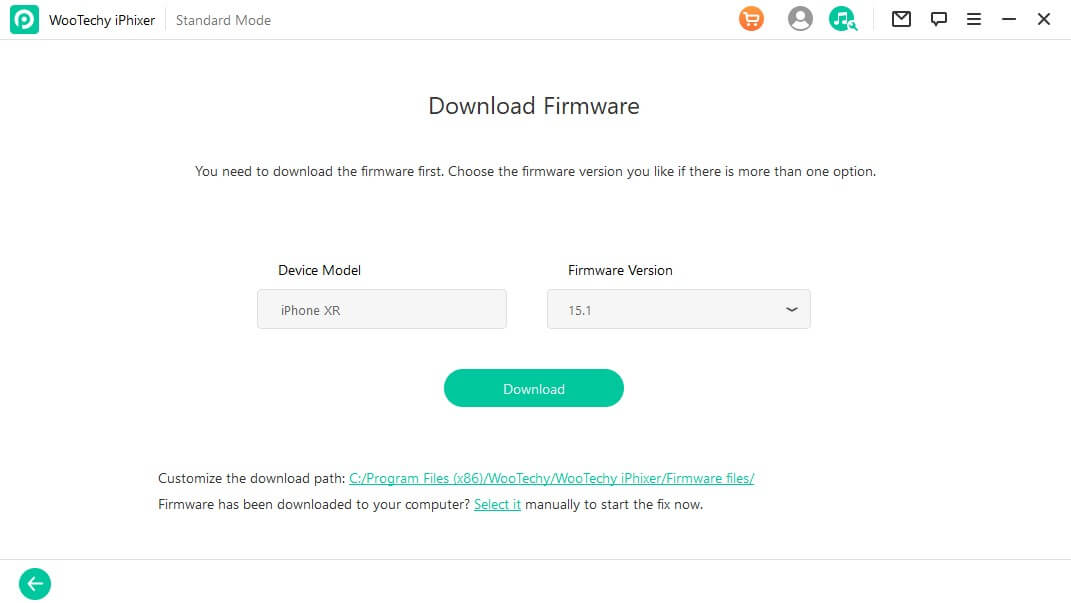 Step 4 After successfully downloading the firmware, click the Start button to initiate the device's repair. When the process is complete, you can use your front camera again, it should be back to be normal.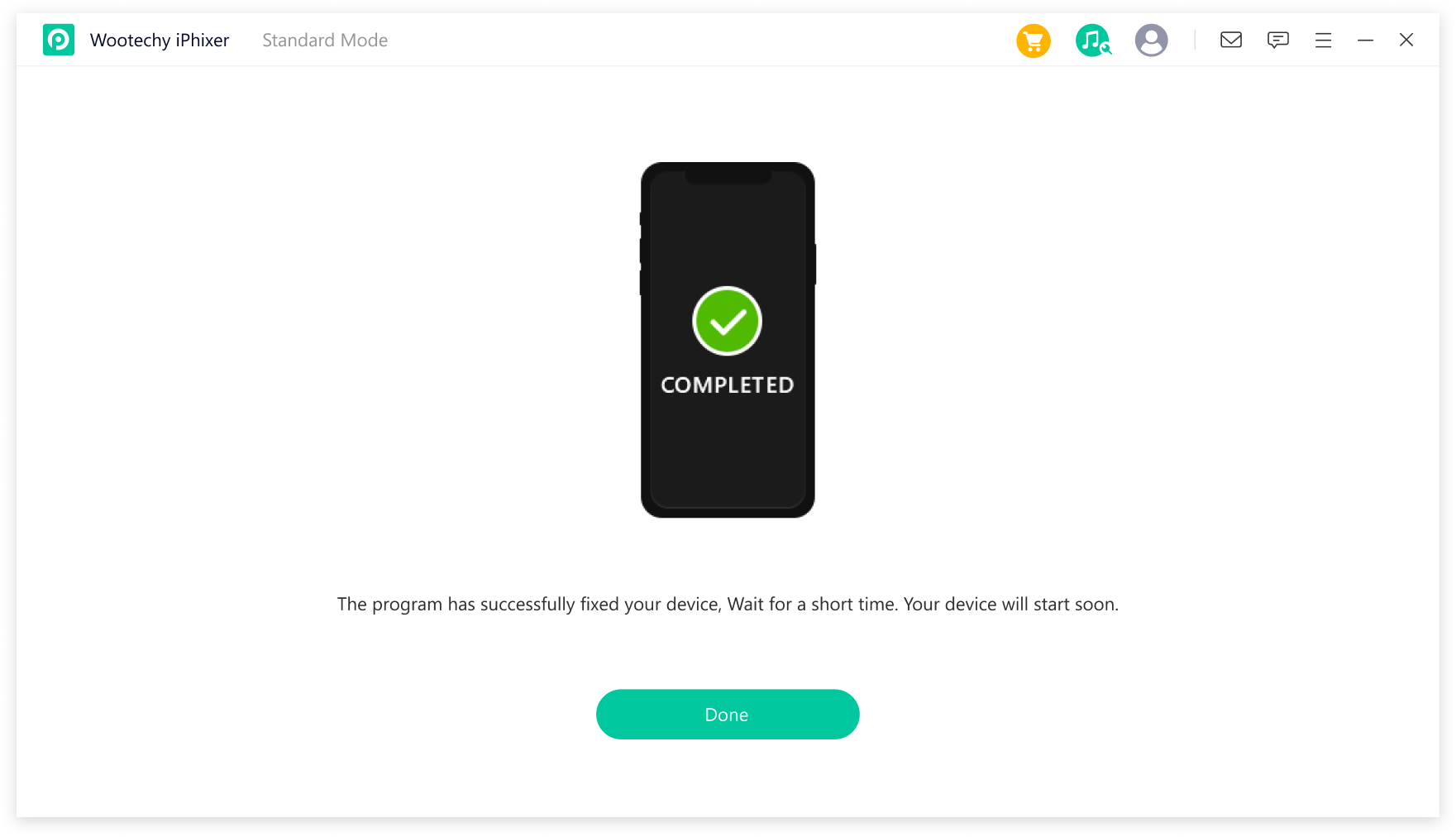 Conclusion
The iPhone front camera not working complaint is one that can be frustrating. However, they are not unfixable. If you're unsure whether your device is experiencing a software or hardware issue, it is best if you do all these fixes and sees which one works for you. At least, using WooTechy iPhixer can defintely help you out without causing any other errors.