Sometimes the iPhone volume control button gets stuck, becomes unresponsive, or stops giving the proper feedback.
While this is common with older iPhones, some new devices also have the same problem.
iPhone volume button not working compromises user experience and functionality. Over time, it can even get very frustrating.
If you are facing the issue of iPhone volume control not working, here are some helpful ways to fix it!
Why Is Your Volume Button Not Working on Your iPhone?
Before we talk about the solutions, knowing what's causing the problem is important. There are 3 main reasons for the iPhone volume button not working:
Hardware defect – Being a premium smartphone, iPhones offer robust hardware. However, they are still immune to failure due to ill-handling or being worn out.

Software issue – Sometimes, new software updates can cause the volume button to malfunction.

Dust pile Up – Yup! Dust pile-up can also make the iPhone volume button unresponsive or stuck.
Now, let us reveal the best solution to fix the iPhone volume button not clicking.
How to Get iPhone Volume Button Working Again?
Whether your iPhone volume button is stuck or not functioning correctly, try fixing it using the tips mentioned below:
A. Try the Temporary Fixes
If your iPhone volume button is stuck and cannot be repaired soon, try out these temporary fixes:
1. Adjust the Volume in the Settings
You can adjust your iPhone's volume in the Settings App.
Open the Settings App.
Go to Sounds & Haptics.
Turn up/down the volume using the Ringer and Alerts slider.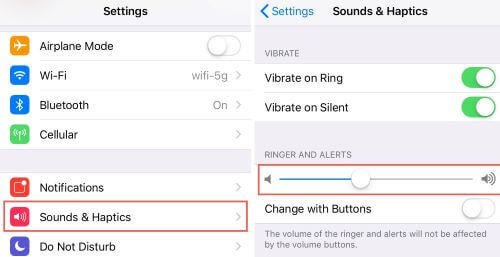 2. Use Assistive Touch
"Assistive Touch" is an accessibility feature of your iPhone. It displays a virtual button on your home screen to offer the same functionality as the physical buttons. Thus, it can also serve as an on-screen alternative to volume buttons. This feature will allow you to adjust the volume without pressing the physical buttons.
Here is how you can enable Assistive Touch:
Go to Settings. Click on General and then go to Accessibility.
Under Accessibility shortcut, go to AssistiveTouch and turn it on.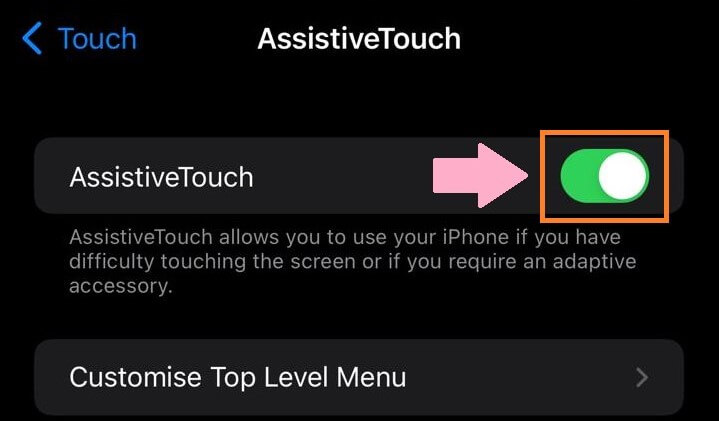 The solutions mentioned above should offer a temporary solution to access volume controls.
B. Fix the Volume Button Not Working Now
To troubleshoot hardware and software issues, use these tips below:
1. Clean the Volume Button
iPhone buttons are pretty sensitive, so the iPhone volume button not working issue can also result from dirt accumulation. Press down the iPhone volume button a few times. If it is stuck and does not click down, you need to clean them.
Dirt and grime settle under the buttons – especially if you don't use a case or protector. This makes them respond slowly or not at all.
Here is how you can clean the volume button of the iPhone safely:
Use A Vacuum Nozzle. You can use a small brush and air blower/vacuum nozzle to remove the dirt, dust, and debris from iPhone volume buttons.

Use A Q-Tip and Rubbing Alcohol. Take an alcohol swab or dip a Q-tip in isopropyl alcohol. Using 99 percent isopropyl alcohol is the safest option as it will dry quickly. Alcohol will thoroughly remove the dirt and grime from the volume button socket.
Once your iPhone volume button and socket are clean, your iPhone volume control will work again.
2. Turn on Change with Buttons Feature
If the iPhone volume button not working problem persists, turn on the Change with Buttons feature. Some iPhone users don't know this, but you have to activate the volume control button from the Settings App.
Here is how you can do that:
Open the Settings App.
Go to Sounds & Haptics > Ringer and Alerts.
Tap on Change with Buttons.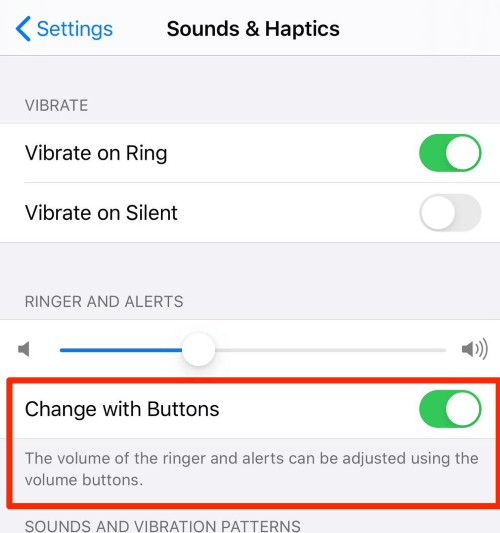 3. Hard Reset iPhone
A common reason for the iPhone volume button not working can be an iOS software crash. This can cause your iPhone to freeze, rendering several functions like volume control.
A hard reset might solve the issue in such a case. Hard reset will turn your iPhone off and on, forcing it to unfreeze.
To perform a hard reset, you press a particular key combination. It varies according to the iPhone model.
To perform the hard reset in iPhone 8 and Later
Press and release the left side Volume Up button.
Now, press and release the left side Volume Down button.
Press and hold the right-side Power button until the Apple logo appears.
Hard Reset iPhone 7 or 7 Plus
Press and hold Power Button and the Volume Down button simultaneously until the Apple logo appears.
Hard Reset iPhone 6, 6s Plus, or iPhone (1st Generation)
Press and hold the Power button and the Home button at the same time until you see the Apple logo.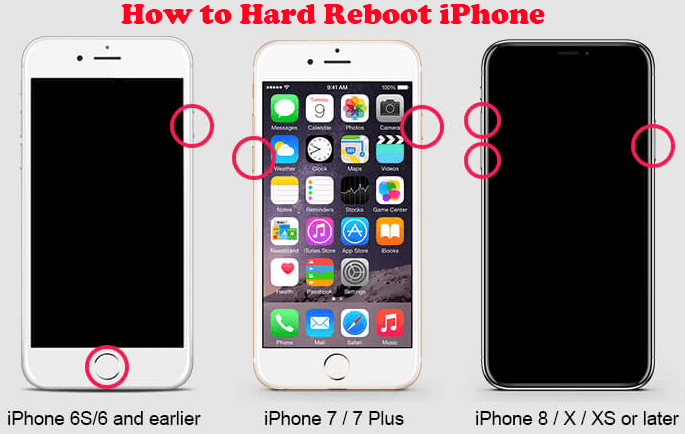 4. Fix Software Bugs Making iPhone Volume Button Not Working
If your iPhone volume button is not fixed even after trying all the solutions as mentioned earlier, give WooTechy iPhixer a try. It is a safer option and you won't lose any data.
WooTechy iPhixer is an effective iPhone repair software to help you fix all your iPhone-related issues. It is super user-friendly and safe. Moreover, it comes with a high success rate!
Follow these steps to fix your iPhone volume button not working using iPhixer:
Download iPhixer desktop app on your PC from the official WooTechy website. Open the app and connect your iPhone to the PC with a USB-C lightning cable. Make sure your iPhone is unlocked. From the 4 different options as shown on the screen, select Standard Mode and click Next.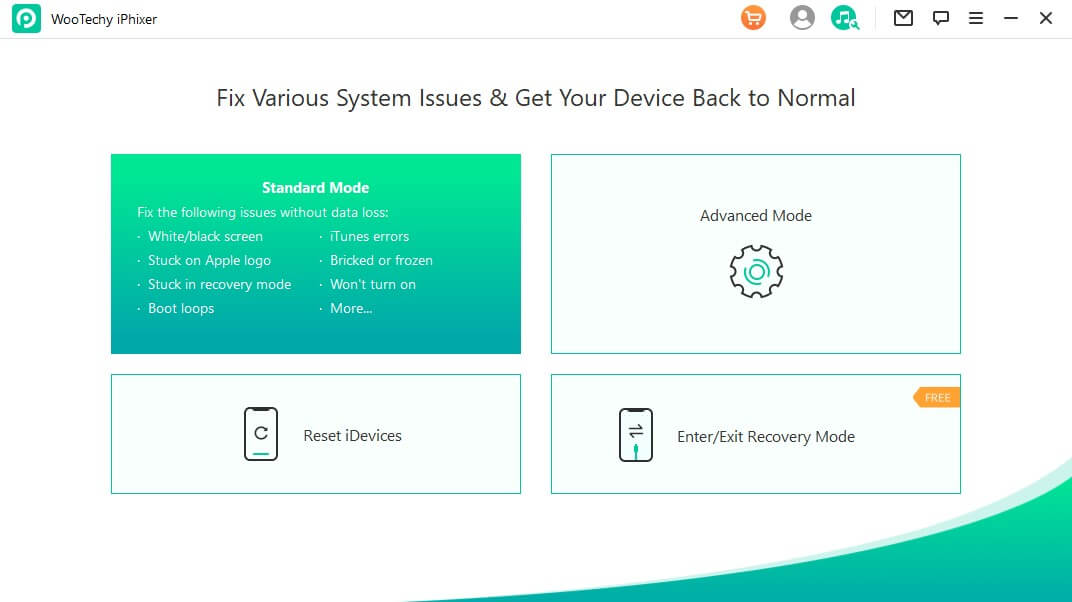 Download the firmware by selecting the device and firmware version. Click Download.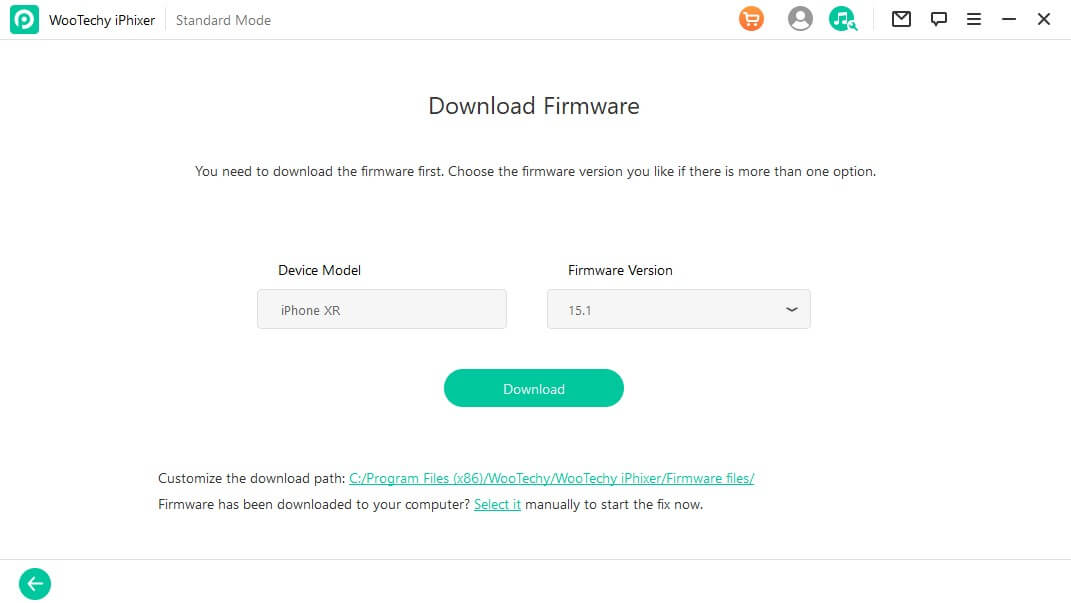 Once the firmware has been downloaded, click on Start to initiate the repairing process.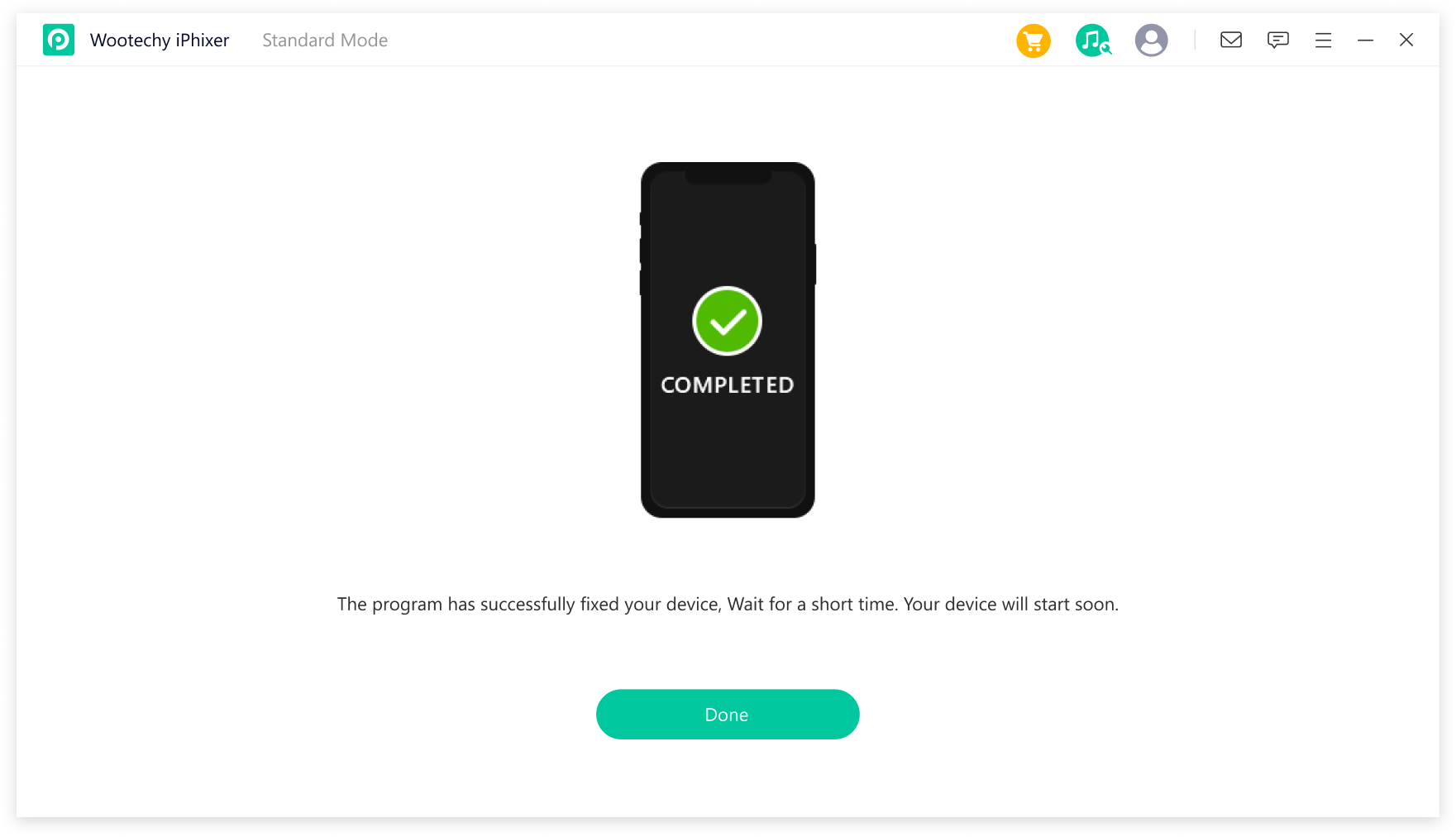 Do not disconnect your phone until the repair process is complete. Finally, your iPhone will restart and work normally.
5. Check If the Volume Button Is Loose
Check if the iPhone volume button is loose due to a hardware issue.
Continually Press the Volume Up and Down Buttons
Press the volume up and down buttons many times. If there is no clicking sound, the buttons are stuck inside. Clicking it over and over may bring the button back to normal.
If the buttons remain stuck, visit an Apple service center to get them fixed.
Squeeze the Buttons
This technique has worked for many iPhone users facing the problem of the iPhone volume button not working. Here is what you need to do:
Hold your iPhone in your right hand.
Place your thumb on the upper right corner.
Start pressing and squeezing your iPhone, and while doing this, press the volume button simultaneously.
Your volume button might start working properly after performing this technique.
6. Factory Reset iPhone
A factory reset should always be your last resort because it wipes all the data on the device.
Note
Back up all your data before performing a factory reset.
Go to Settings and scroll down to General.
Tap on General and go to Reset.
Select Reset at the bottom of the General page and tap on Erase All Content and Settings.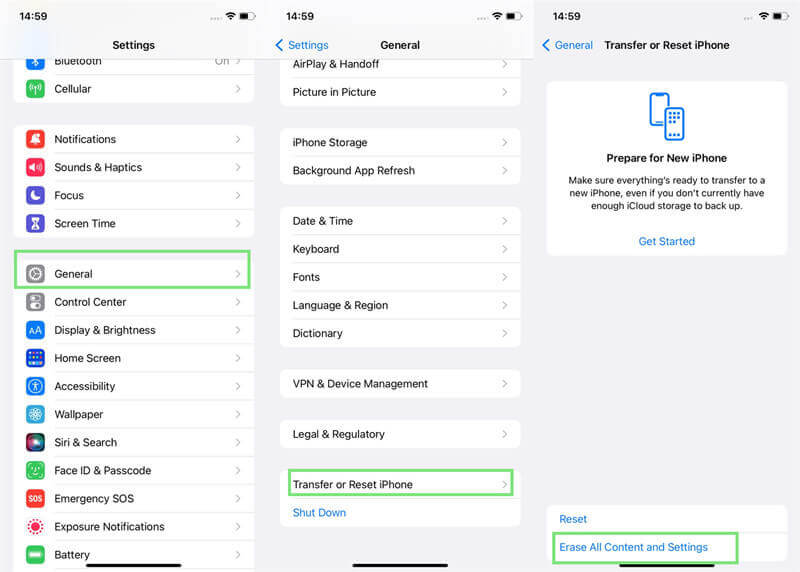 Enter your passcode and select Erase to confirm.
Factory reset takes a few minutes, but your iPhone will restart as new once the process is complete.
Conclusion
The solutions suggested in this article are tried and tested by many iPhone users facing the problem of the iPhone volume button not working. You can use WooTechy iPhixer to fix software glitches leading to your iPhone volume button not working. However, in case of hardware breakage or water damage, you likely need professional help.