In case you moved your iDevice from a previous iOS version to a new version but things weren't going as you expected, you may want to roll back the iOS update. Did you upgrade to the newest iOS 15 version to fix annoying bugs as well as enjoy new features the upgrade brings only to be faced with issues such as poor battery life? This article provides a solution by showing how to roll back iOS update.
You'll first see how to back up your device before moving to another iOS. Then you will learn several ways to downgrade or roll back to a previous iOS version. Read on to discover all this information.
Comparison of the iOS rollback methods discussed in this article.
| | | | |
| --- | --- | --- | --- |
| Methods | iTunes/Finder | Recovery Mode | iMaster |
| Ease of Use | Easy to use | May take a couple of trials | Easy to Use |
| Time-Taken | Depends | Depends | Depends |
| Data Loss | None if you make a backup | None if you make a backup | Has backup feature |
| Success Rate | 80% | 80% | 95% |
Find Previous iOS Versions before Rolling Back
Whether you want to roll back to a previous iOS version using iTunes or a third-party app, you need to download the iOS software firmware (IPSW file) from the official download page. Use the steps below to find and download the right IPSW file for your device.
Visit IPSW.me.

Select your device, let's say iPhone 7 (Global).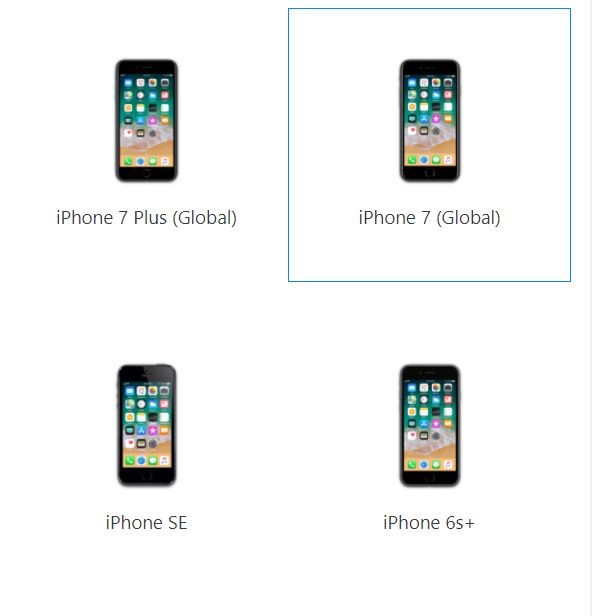 Select the iOS version you want to download.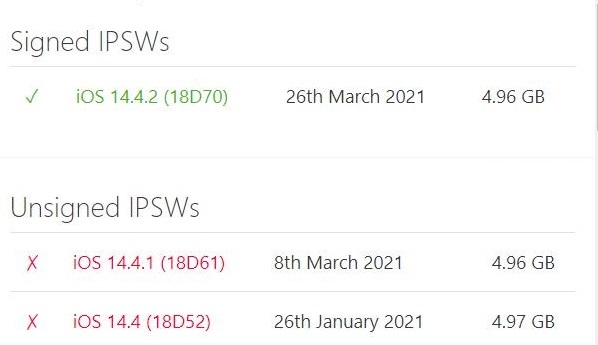 PSW files colored green (or with a green checkmark) are currently signed by Apple. That means they are restorable through official Apple channels such as iTunes. Unsigned IPSW files are in red (or have a red mark). You can only restore them through unofficial means.    
Click the download button to save the file to your computer.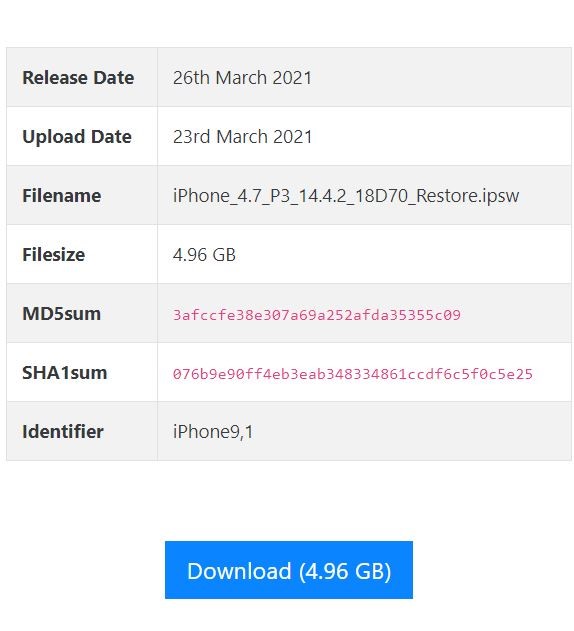 Roll Back iOS Update Manually
In this section, you will learn every step required to roll back an IOS version manually. First, make a full backup of your iOS device via iTunes. Afterward, downgrade through either iTunes or the recovery mode.
1: Make a Backup to Avoid Data Loss
Regardless of how you downgrade your iOS device (whether through iTunes or a third-party app), the process will erase data that is yet to be synced with either iCloud or iTunes. So we always recommend you make a full backup of your device before rolling back to a previous iOS version. This section explains how to back up your iPhone to iTunes.
Open iTunes on your Mac or Windows computer.

Connect your iPhone to the computer with a USB data transfer cable.

Navigate to your device information page.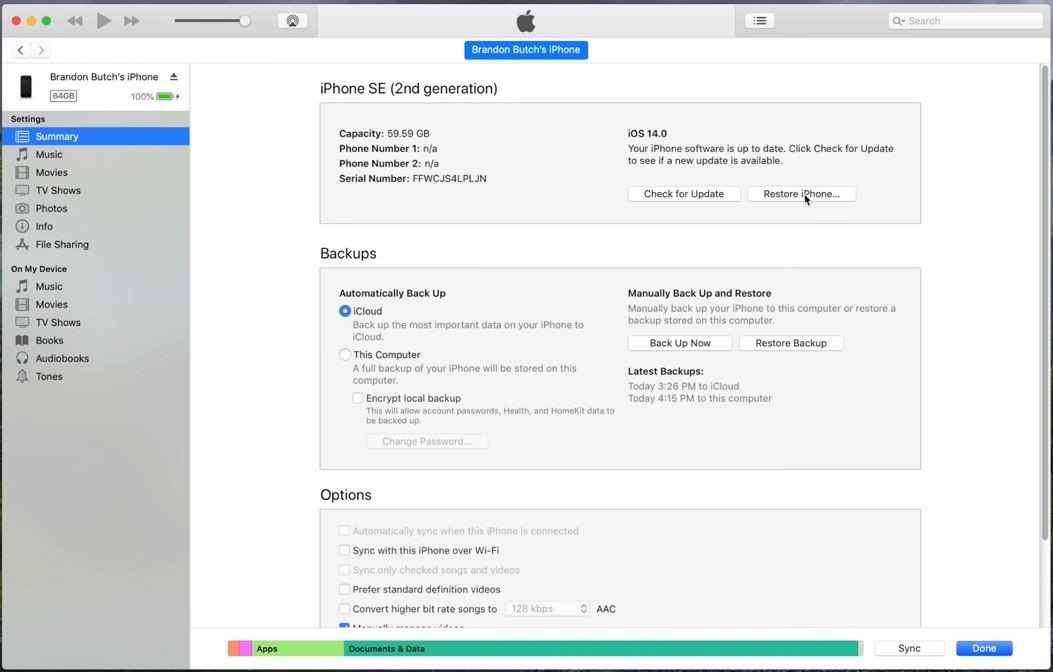 On your iPhone device, tap Trust if you haven't trusted your device with the computer before.

Under the Automatically Back Up tab, choose the This Computer Afterward, click Back Up Now.

If you wish, you may encrypt the backup by ticking the option that says Encrypt Local Back Up. Choose a backup password and proceed with the process. Encrypting your backup is recommended because the backup file carries saved passwords, health data, website history, Wi-Fi settings, and many more personal information.

Wait for the backup process to complete.

---
2: Roll Back iOS Update with iTunes or Finder
If your Mac computer is running Mac OS 10.15 Catalina or later, you need Finder to roll back your iOS mobile device update to a previous version. Mac users on Mac OS 10.14 Mojave or earlier and Windows users will need iTunes. That said, follow the steps below on how to roll back iOS.
Download a signed IPSW file from the IPSW.me website.

Disable Find My iPhone from your mobile device settings. To do this, navigate Settings > Apple ID > Find My > Find My iPhone and disable the option.

---
Connect your iOS device to your Windows or Mac computer using a cable.

Trust your mobile device with the computer if this is your first time you're connecting both.
On Finder:
On Finder, click the General.

Hold down the alt key on your Mac computer and click Restore iPhone.

Locate the folder or location of the IPSW file you downloaded earlier onto your PC.

You will receive a notification informing you that Mac will restore your iPhone to the IPSW file version you choose. Click Restore to acknowledge the request.
On iTunes:
With your iDevice connected to your computer, click the mobile icon at the top screen of iTunes to view your device information page.

Press and hold the Shift key (on Windows) or Alt Key (on Mac), and then click Restore iPhone.

Locate and select the IPSW file you downloaded earlier.

Click Restore.
After the downgrade process is complete, you will have to restore your back up.
---
3: How to Roll Back iOS Update by Recovery Mode
If you're finding it hard to roll back your iOS version in iTunes or Finder easily, you can first put your iOS device in recovery mode and try again. Here is how to put some iOS devices in recovery mode.
iPhone 8 or later: Quickly press the Volume Up button. Then also quickly press Volume Down button. Afterward, hold down the Side button until the recovery mode screen appears.
iPhone 7, iPhone 7 Plus, and iPod touch: Hold down the Top (or Side) and Volume Down button simultaneously. Keep holding down these buttons until the recovery mode screen appears.
With your device in recovery mode, follow the steps outlined in section 2.2 of iTunes.
After the update is completed, you can restore an archived backup of your iOS device, if you made one before downgrading. We always recommend you make a full backup of your device before starting a restore or downgrade project.
(iOS 15 Supported) Roll Back iOS Update with One-click Solution
You can move to a previous and signed iOS version easily with the help of a tool called WooTechy iMaster. iMaster lets iOS users revert or update to a supported iOS version without the hassles of manually making a full backup and rolling back through iTunes.
The good part of this application is it is a one-click and one-stop solution for iOS downgrade needs. You can make a full backup of your device, downgrade your iOS, or upgrade it all with ease.
            Wonderful Features of Wootechy iMaster
It helps you roll back iOS updates without losing data.

It provides a backup feature.

It works on any iOS devices and iOS versions, even the latest iOS 15.

You can test out the program with its free trial package.
Watch this video to learn how to roll back iOS updates easily.
Having considered some of the app's features, see the steps below for instructions on how to use the app to back up your iDevice and roll back iOS 15 updates.
Download, install and launch Wootechy iMaster on your PC.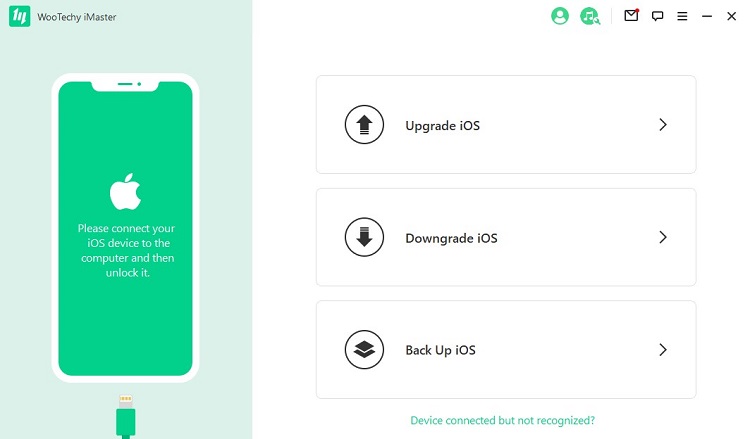 Your device to your PC using a lightning connector cable.

If you see a notification that says Device connected but not recognized, simply follow the onscreen instructions to fix the issue.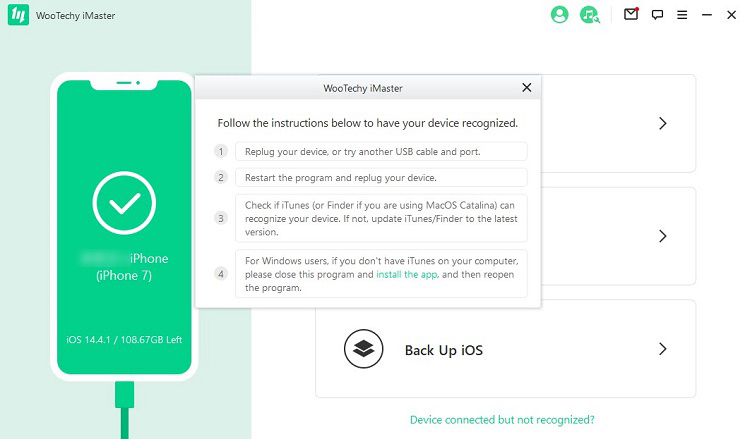 On the app interface, you'll see three modes. Choose downgrade iOS.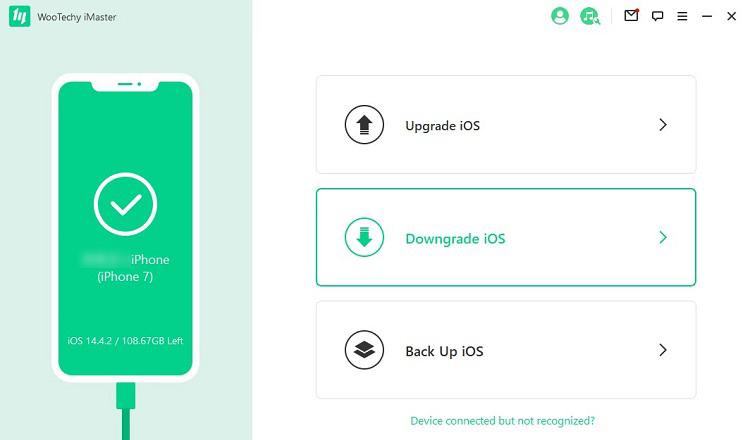 On the next screen, choose a firmware version for your device. Then click Next to download the firmware to your PC.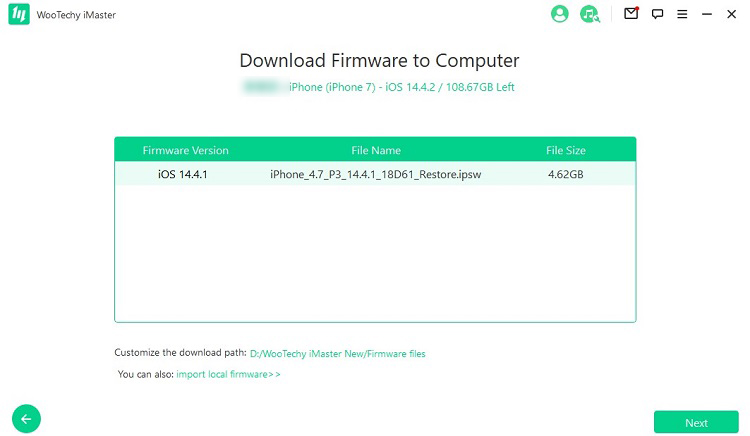 On the screen that follows, click Start to begin the iOS rollback process.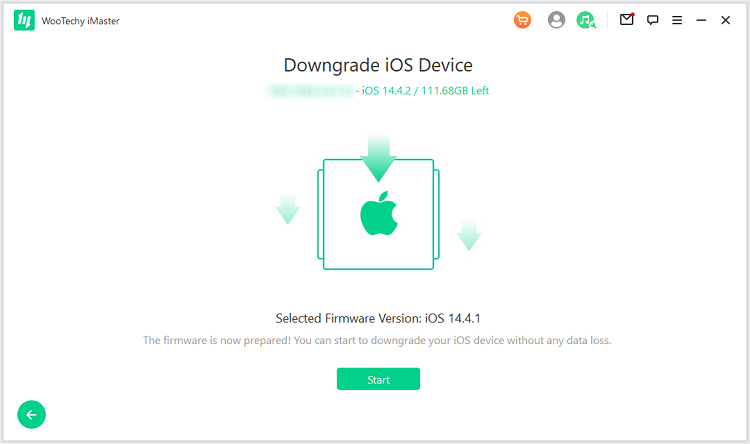 After some minutes, you should see a prompt notifying your iOS device has been downgraded successfully.
FAQs about Rolling Back iOS Update
Find answers below to some of the questions you might have about rolling back iOS updates.
Q1: How Do I Revert to An Older Version of iOS?
You can move back to an older iOS version through iTunes, recovery mode, or any one-click iOS downgrade applications such as Wootechy iMaster.
Q2: Does Factory Reset Change iOS Version?
No. Putting back your iOS device to factory settings won't change or remove your current operating system. The iOS version you have installed prior to performing the reset is what your iPhone will reboot to.
Q3: How Do I Restore My iPhone to Its Original iOS?
It's officially impossible to go back to the original iOS version your device runs on if Apple has stopped signing that particular version. You may, however, use some third-party apps to downgrade to an earlier and unsigned iOS version. But you can always restore your iOS to its factory settings, if that's what you mean by original iOS in the first place.
Q4: How Do I Manually Backup My iPhone?
You can manually make a full backup of your iPhone by using iTunes, Finder, or iCloud. We explained how to make use of iTunes for making a full manual iDevice backup in this article.
Conclusion
In this article, you learned that making a full backup of your device before you roll back iOS updates is important. You also discover that you can downgrade iOS via iTunes, recovery mode, or through a third-party app like WooTechy iMaster. iMaster is one simple solution if you don't want to deal with the hassles of backing up and rolling back iOS manually. And if you want to downgrade the latest iOS 15, this tool is the best choice. If you have any feedback, don't forget to drop them in the comments.