The process of removing a Google Account after factory reset can be crucial for maintaining the security and functionality of your device. Many individuals overlook this step, unaware of its significance in preventing account locks and ensuring data privacy, thus locking themselves out of the Android phone.
Removing a Google account after a factory reset is a common query for many mobile users. Whether you're switching devices or stuck in the Google account verification screen, knowing how to remove a Google account afterfactory reset is crucial. This guide will walk you through the necessary steps to successfully remove your Google account from your device, ensuring a smooth transition or troubleshooting process.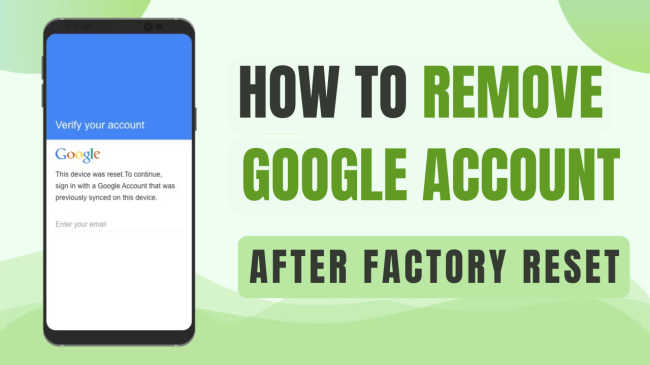 What Happens After A Factory Reset on An Android Phone?
Performing a factory reset is commonly used to troubleshoot device issues, clear personal data before selling a device, or return a device to its original state. A factory reset on an Android phone leads to several outcomes:
Data Erasure: All user data, apps, settings, and accounts stored on the device's internal memory are wiped clean. This includes contacts, messages, installed apps, photos, and media files.
Account Removal: Personal accounts linked to the device, such as Google accounts, are removed. However, during setup post-reset, it prompts for the necessary account credentials for further device usage.
System Settings: Customizations, configurations, and system settings are reset to default. Any changes made to system preferences or settings return to their initial state.
Apps Reinstallation: Pre-installed apps that came with the device remain intact, but user-installed apps are removed. Users need to reinstall apps manually from the Google Play Store or other sources.
Factory Reset Protection (FRP): Android devices have FRP as a security feature. After a factory reset, FRP prompts users to enter the previously synced Google account information during device setup to prevent unauthorized access.
Note
It's crucial to note that while a factory reset erases data, including accounts, FRP remains active.
How to Remove Google Accountafter Factory Reset with A FRP Remover
If you forgot your Google credentials thus not being able to remove the Google account, there is one effective way to solve your problem easily - using iDelock(Android) a professional Android FRP Remover to remove Google FPR lock for you. No need to worry being locked out of Android phone anymore. Becuase iDelock(Android) has got you covered, making removing Google account without password a piece of cake.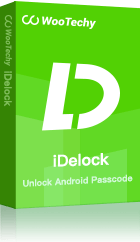 Why Choose iDelock to Remove Google Account
Versatile Lock Removal: Effortlessly bypass various Android locks, including FRP lock, fingerprints, face ID, 4-digit and 6-digit PINs, custom passwords, and patterns.

Compatibility Across Devices: Compatible with over 6000 different Android phones and tablets, accommodating a wide array of system versions, inlcuding Android 13.

Effortless FRP Lock Removal: Seamlessly disable the FRP lock with an intuitive unlocking process, ensuring ease of use without complexities.

Data Security Assurance: iDelock guarantees that the unlocking procedure doesn't compromise your data's security.

24/7 Customer Support: Access round-the-clock customer service to troubleshoot any issues encountered during the unlocking process.
How to Remove Google Account After A Factory Reset with iDelock(Android)?
Step 1:Begin by downloading the FRP bypass tool and running it on your computer. Opt for the "Remove Google Lock(FRP)" feature. Connect your Android device to your PC using a lightning cable.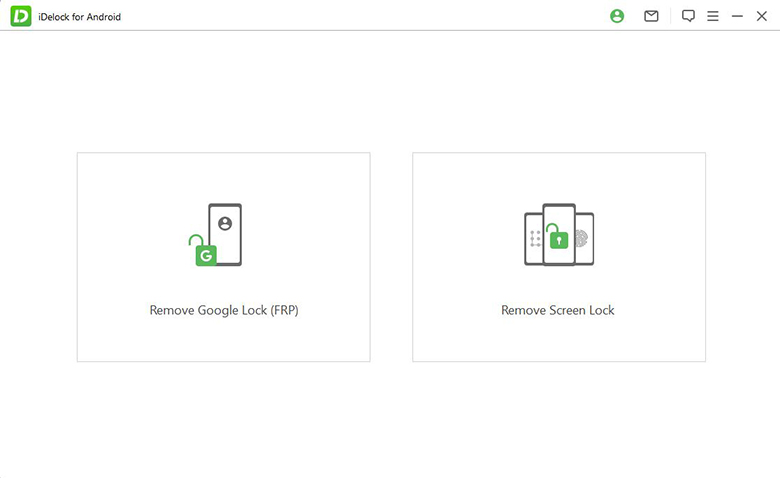 Step 2:Choose the specific brand and system version of your device. WooTechy iDelock will automatically generate the necessary data installation package tailored for your device.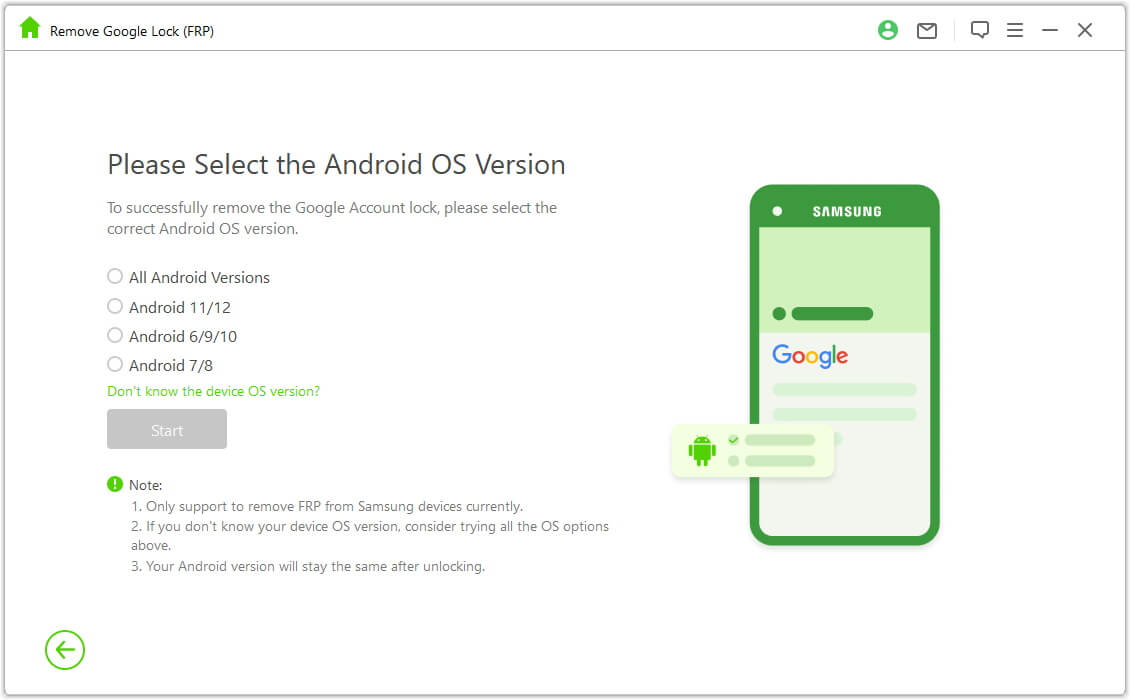 Step 3:Review the on-screen instructions and click "Confirm" to proceed with the unlocking process.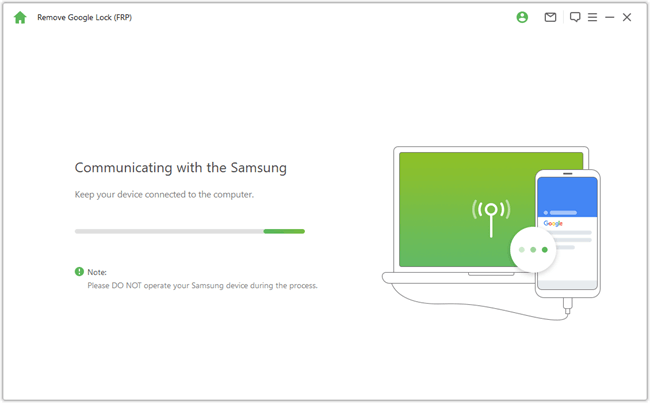 Step 4:Once everything is set, WooTechy iDelock will initiate the unlocking process, typically completing within a few minutes. Upon successful unlocking, reset your device and set up a new Google account.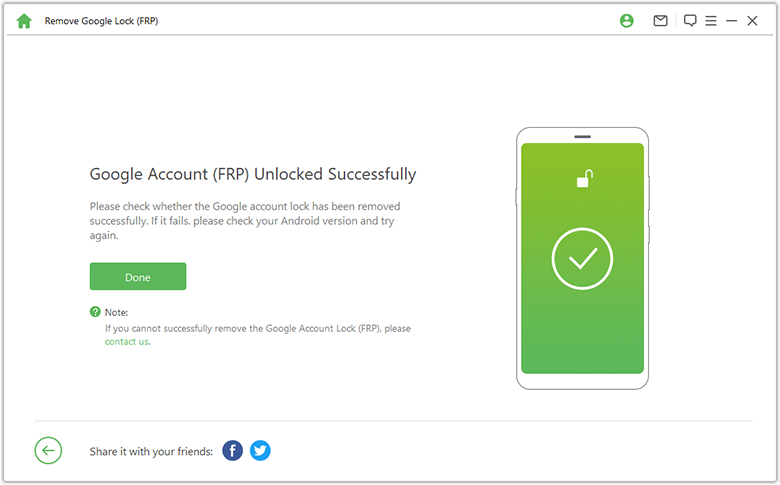 How to Remove Google Account after Factory Reset with Google Keyboard
When dealing with the FRP lock on a Samsung device post a reset, bypassing Google verification becomes crucial. Employ the Google Keyboard to bypass this verification process and regain access:
After a factory reset, choose a language and connect to Wi-Fi. Access Settings by holding the "@" key on the keyboard that appears.

Navigate to Google Keyboard Settings, then select "Help & Feedback" from the top right corner's dropdown menu.

Opt for "Use Google Keyboard" within the help page. Use the "Websearch" button, enter "Settings" in the search box to open Settings.

Scroll to the bottom of Settings, select "About phone," then "Software details." Locate and tap the Build Number, or use the search box to find it.

Enable "Developer options" and ensure "OEM Unlocking" is turned on. Return to the previous menu by tapping "back" twice.

Power off the device, reconnect to Wi-Fi, and create a new Google Account.
Note
This method is exclusive to Samsung devices for bypassing Google sign-in, not applicable to other Android devices.
Conclusion
Removing your Google Account after a factory reset is pivotal for device security and data integrity. As mentioned above, the fastest and safest way for you to remove Google account after reset is through a professional FRP remover - iDelock(Android). By doing so, you not only enhance security but also enjoy a safer digital journey. If you need further guidance, seek assistance to ensure a hassle-free and protected digital experience.