Do you find yourself continuously forgetting or losing passwords and security codes for your devices? Are you constantly having to reset them because of this? Don't feel so overwhelmed—we've put together the definitive guide on unlocking passwords with iMobie DroidKit to help make your life a little bit easier.
This DroidKit review will fully answer your questions about what it is, how to use it, and more. So keep reading to learn everything there is to know about using DroidKit!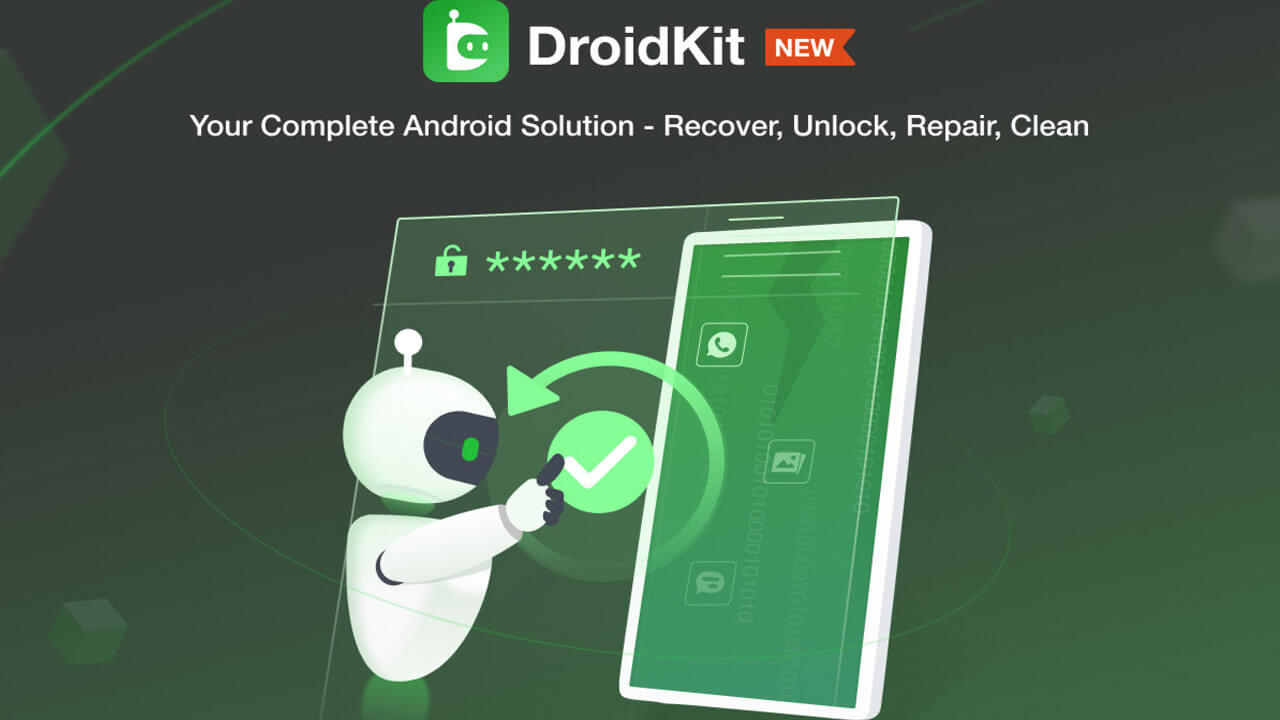 Part 1. What Is DroidKit Android Unlocker?
It is an advanced password recovery solution that allows users to quickly access their computer or device. It can recover lost, forgotten, or expired passwords and FRP lock codes for all major brands, including Asus, Moto, and Samsung.
With this tool, users can easily unlock their passwords on any laptop, computer, tablet, or mobile device. This makes it ideal for those who have forgotten their passwords or are searching for an easy way to bypass a security code.
Part 2. Is DroidKit Free?
DroidKit download free is supported, but it's a paid tool. If you need to use it to unlock any Android device, then you need to pay for it. You can purchase its plans to get a better discount. For your information, DroidKit offers 3-month subscription, 1-year subscription and lifetime subscription.
Well, some users will ask why there are so many free versions of online. In this case, I want to say " the free version DriodKit " must be DroidKit cracked version. This kind of DroidKit crack can be viruses to attack your device data. It's not suggested to use it.
Part 3. Is DroidKit Useful?
When you need to unlock an Android password, DroidKit also can help you. But the whole process need to cost much time, you should be patient enough to wait it to compete.
How to Use DroidKit Unlocker Tool to Bypass FRP:
Step 1: When you've already finished downloading the DroidKit unlocker tool for PC, install the tool to launch it and allow you to gain access to your locked android device.  Select Screen Unlocker option.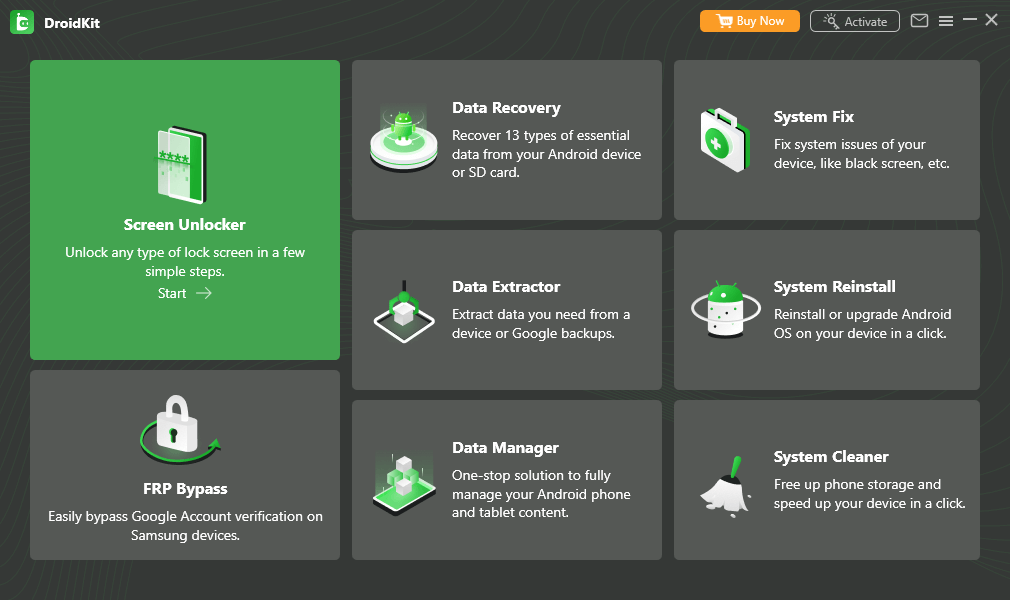 Step 2: Connect your device with the PC. Tap on Start option to move on. Then DroidKit will prepare a Configuration File for your device.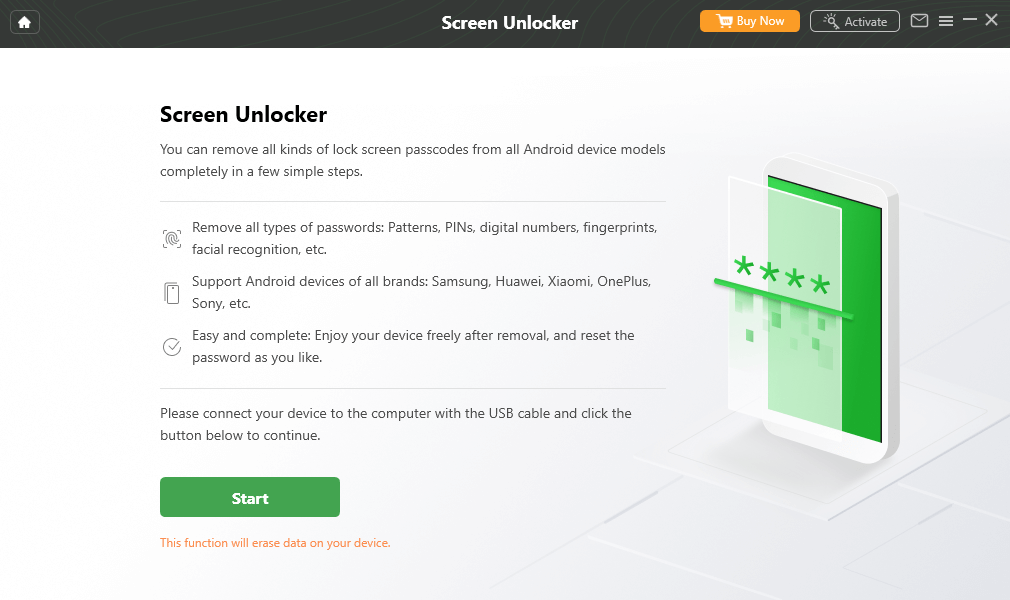 Step 3:  After the preparation is done, click Remove Now button to move on.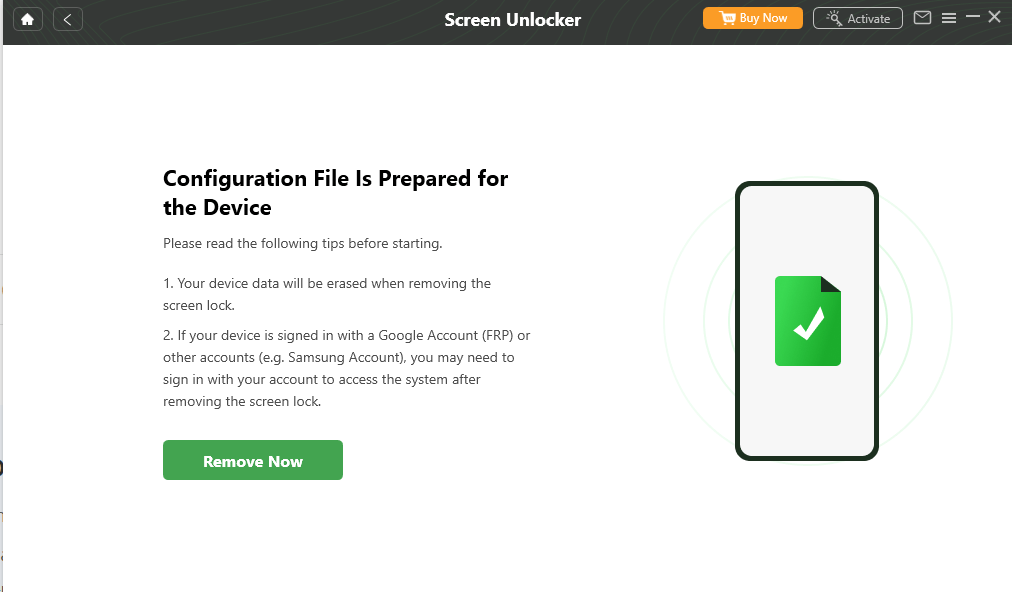 Step 4: Now you need to select your device brand. Then DriodKit will prompt you to put your device into recovery mode. Just follow the instructions to do this. Then click Next button.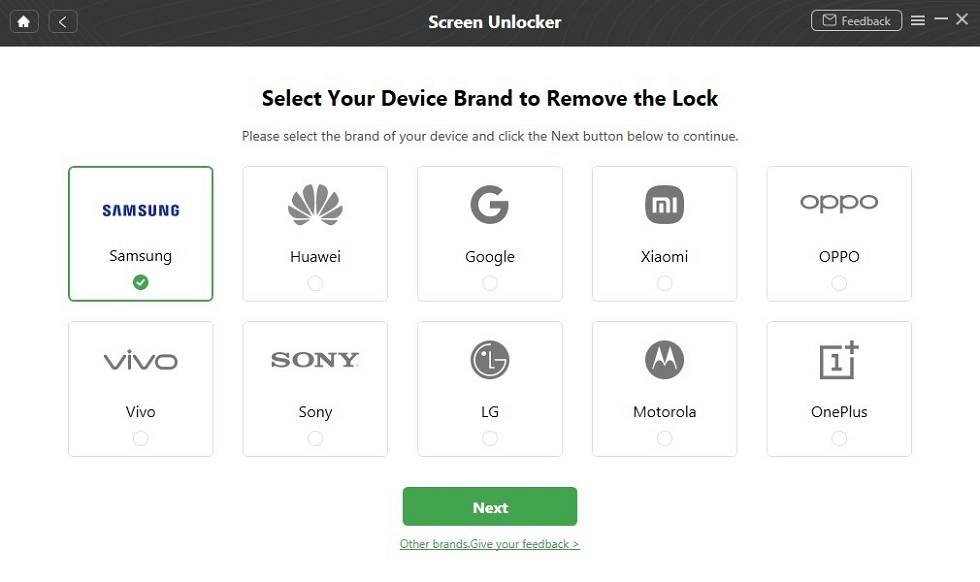 Step 5: Once you finish all the steps above, DroidKit will start to unlock your device. Please wait for it to complete patiently. You can be promoted when it's done.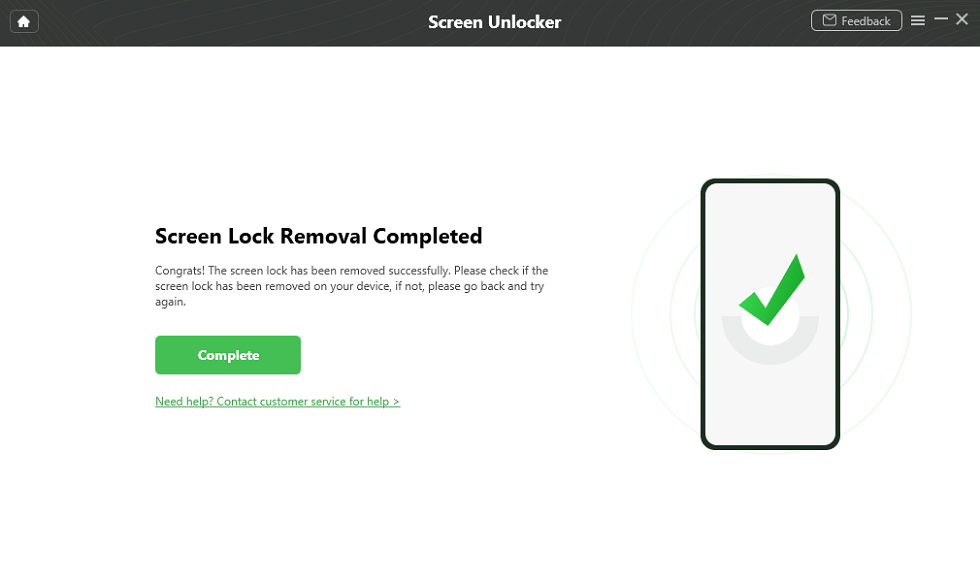 Pros
It is a great free way of unlocking some Android versions and models, allowing you to access your device again when it has been locked with an FRP lock.

The program is open-source, meaning that anyone can download and use it for free without restrictions.
Cons
Too complex steps to unlock an Android screen.

Due to its open-source nature, there is always a high risk of infecting your device with viruses or malware if the downloaded file is not legit.

While using this tool can help bypass the FRP lock on your phone, it usually takes a lot of time and energy to do so.

It's very expensive if you want a full package.
Part 4. Is There A Better Alternative to DroidKit Unlocker Tool?
If you want an unlocker tool for your Android device that offers an efficient, secure, and user-friendly experience, look no further than WooTechy iDelock (Android). It is the best DroidKit password unlocker alternative since it is specifically designed to help users bypass Factory Reset Protection (FRP) locks on Android devices without a password.
With this advanced tool, the process can be completed in just a few minutes; you'll never have to worry about the system becoming corrupted or exposed to malware. Since it offers greater security, you can feel confident that no backdoors will be left open after the process is complete.
Key Features  of WooTechy iDelock (Android)-- The Best Android Phone Password Unlocker [Android 13 Supported]
75.000.000+
Downloads
You can easily access any Android device and get rid of any locks, such as 4-digit/6-digit/custom PINs, passwords, patterns, fingerprints, face ID, and more.

Not only screen lock, it can also bypass Google account verification without password, including Samsung, Xiaomi, Redmi device.

It is compatible with over 6000 models of Android phones/tablets and a wide array of system versions.

No matter what type of lock you are trying to remove from your device, this tool will do the job quickly and safely.

All data on the device will stay intact during and after the unlocking process.

It offers 30-day money back if user has any dissatisfaction.

It has a user-friendly interface and intuitive design to easily unlock your device in just a few steps without any prior knowledge or technical experience.
Why Choose iDelock for Android?
iDelock has a simpler interface that is easy to navigate and understand and provide clear instructions and tooltips to assist users at every step.
iDelock also has 24 hour customer support to ensure user's seamless experience.
The unlocking process of iDelock is fast and efficient which is the minimum time required for unlocking while ensuring accuracy .
iDelock offers 2 modes for unlocking, unlocking screen lock and unlocking Google FRP, but for DroidKit you'll need to buy two different products to get the same benefits.
How to Unlock Android Locked Screen Without Data Loss
Step 1: Download the WooTechy iDelock (Android) on your PC and select Remove Screen Lock > Standard Mode option. Connect your device to the PC.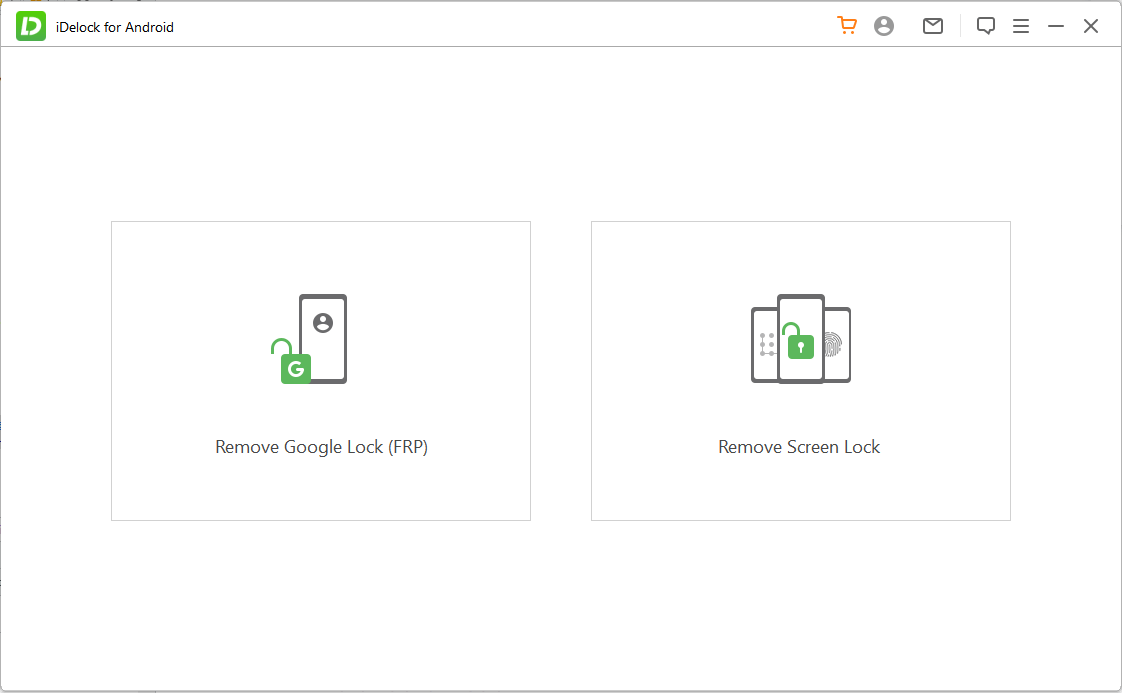 Step 2: Once you have opened the app, you will be prompted to choose the Android version installed on your device. Click the Start option to proceed.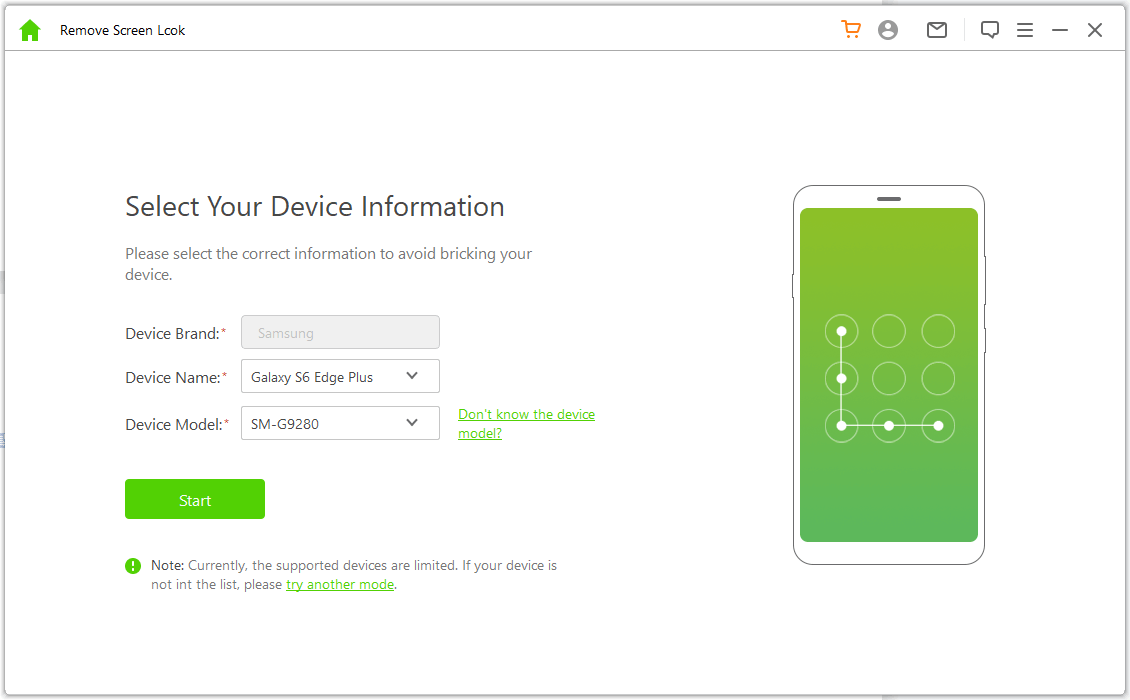 Note
In case you are unable to determine the version of your device, click on
Don't know the device OS version?
for further assistance.
Step 3: Once you have done so,  iDelock will download a data package for your device.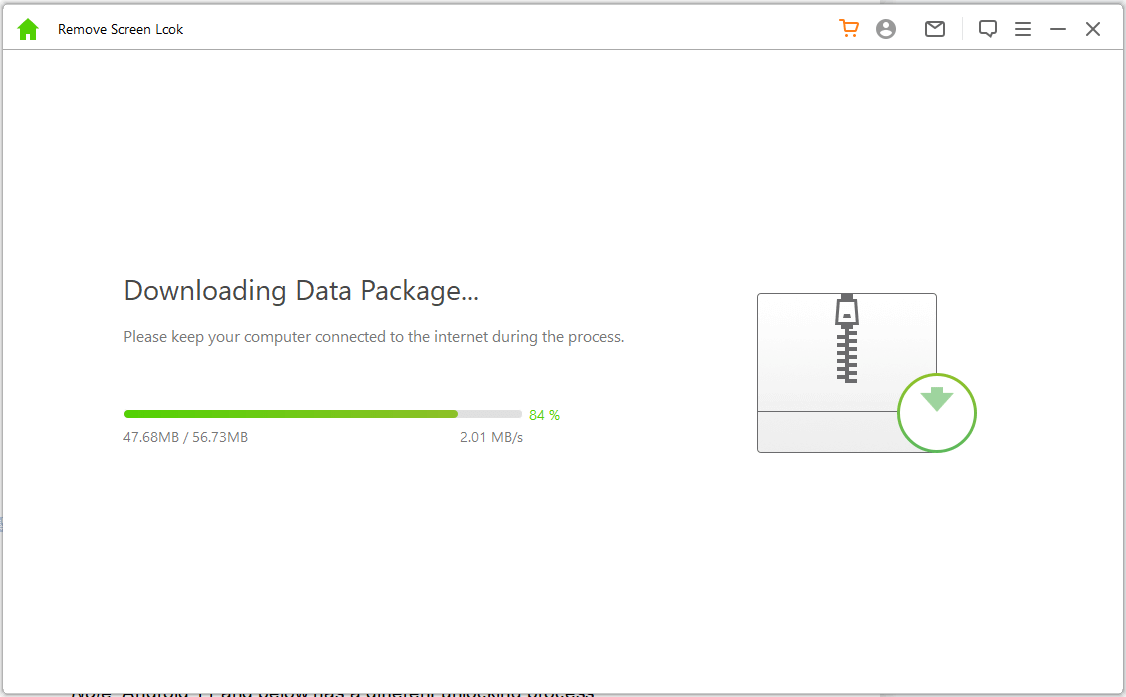 Step 4: Follow the instructions to put your Android into Downloading mode. Then click Start to Unlock button.
Step 5: Wait for a while, the whole process will be complete successfully. You have unlocked your device.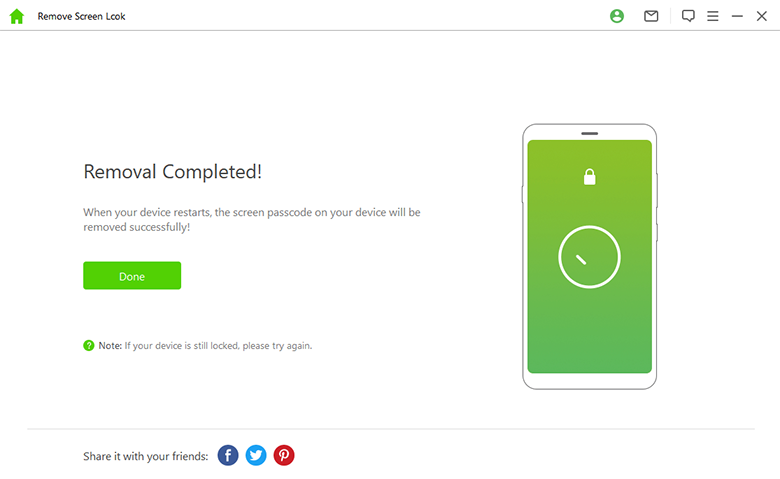 Conclusion
The DroidKit tool is a great way to quickly and easily bypass Factory Reset Protection (FRP) locks on Android devices. However, its open-source nature means that users must be extra cautious in making sure they are downloading the right version from a legitimate source to avoid potential malware threats.
As such, we recommend using WooTechy iDelock (Android), as it offers a comprehensive and secure way to bypass FRP locks without risking your device's security. With its intuitive interface and simple steps, you can now easily unlock any Android locked screen without data loss. Try it today!