In the realm of Android devices, Factory Reset Protection (FRP) serves as a robust security measure to protect user data and prevent unauthorized access. However, there are situations where users may need to bypass FRP on their Android devices. This article will guide you how to bypass FRP on Android 13, 12, and 11, focusing on popular brands like Samsung, Xiaomi, Redmi, and Vivo.
Part 1: What is FRP?
FRP, or Factory Reset Protection, is a security feature implemented by Google on Android devices to protect your personal information in case your phone gets lost or stolen.
When you set up your Android device, you usually sign in with a Google account. FRP ensures that if someone tries to reset your phone to its factory settings without your permission, they will need to enter the same Google account credentials that were used to set up the device. This means that even if someone manages to wipe your device, they won't be able to use it unless they have your Google account details.
In a word, FRP adds an extra layer of security to your device, giving you peace of mind that your data is protected.
Part 2: Is it Possible to Bypass FRPon Android 13?
Bypassing FRP on the latest Android 13 version has become a topic of interest for many users. While the process of bypassing FRP can be challenging and subject to security updates, there are certain methods and tools available to achieve successful bypassing.
Specific details or articles solely dedicated to bypassing FRP on Android 13 were not found during the research process. Fortunately, there are some Android bypass tools in the market for those who are looking for a way to remove Google lock with or without computer.
Note
However, please be cautious about what FRP bypass tool you choose for many of them support limited Android devices and OS versions.
Part 3: Best Way to Bypass FRP on Android 13 without Password [Samsung/Xiaomi/Redmi]
When it comes to bypassing FRP on Android devices, one notable tool that has gained recognition for its effectiveness is WooTehcy iDelock for Android. This software provides a user-friendly solution to bypass FRP without the need for a password, allowing users to regain access to their devices seamlessly.
WooTehcy iDelock for Android is a reliable and efficient tool designed to bypass FRP and remove screen locks on various Android devices. Its compatibility spans across popular brands like Samsung, Xiaomi, Redmi, and Vivo. With iDelock for Android, you can regain access to your device quickly without requiring any technical knowledge.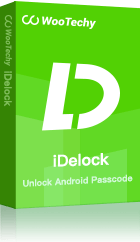 Features of iDelock (Android) for Android Unlocking:
Bypass Samsung/Xiaomi/Redmi FRP or Google account verification without password;
Unlock Android screen locks, including 4-digit / 6-digit / PINs, passwords, patterns, fingerprints, face ID and more.
Remove Samsung screen lock without data loss.
Support 6000+ models of Android phones/tablets (Samsung/ Xiaomi / Redmi / Huawei / Google / Motorola, etc) unlocking with a wide range of system versions, even the latest Android 13.
To bypass FRP using WooTehcy iDelock for Android, follow these simple steps:
Step 1: Download and install WooTehcy iDelock for Android on your computer. Launch the iDelock for Android software and select the "Remove Google Lock (FRP)" mode.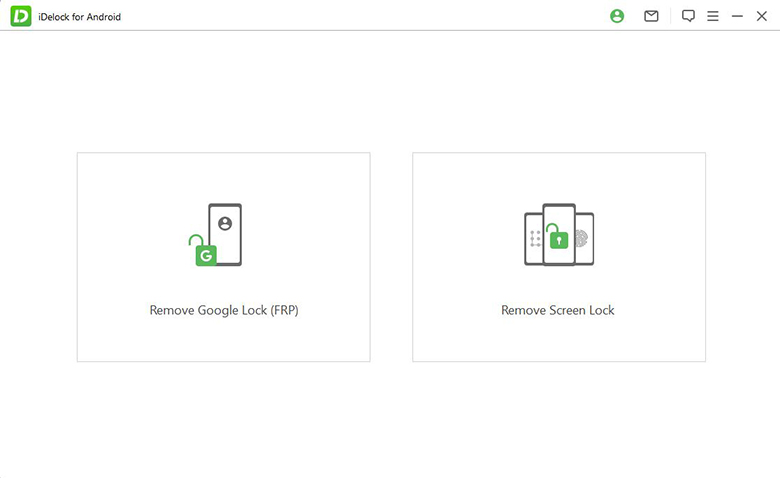 Step 2: Confirm your device's information and then connect your Android device to the computer using a USB cable.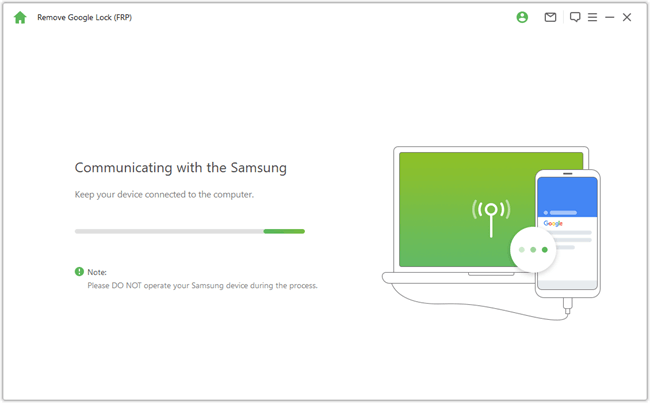 Step 3: iDelock for Android will start the FRP bypass process automatically. Ensure that your device allows USB debugging throughout the process.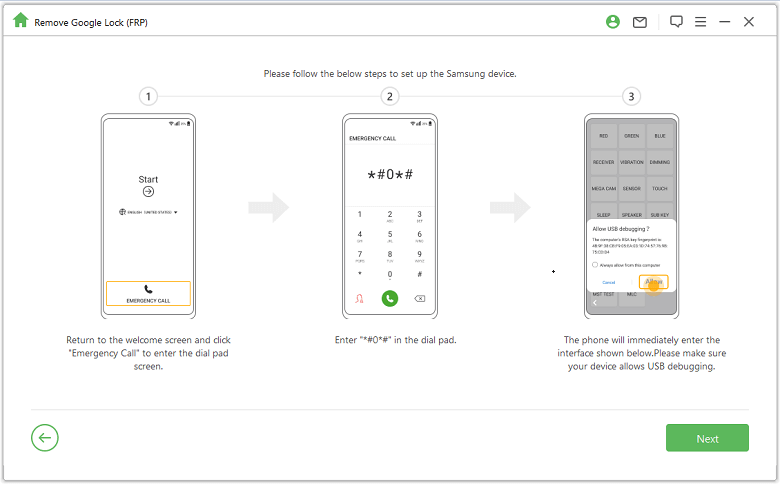 Step 4: After the bypass process is completed, your device will restart without the FRP lock, granting you full access to your device's features.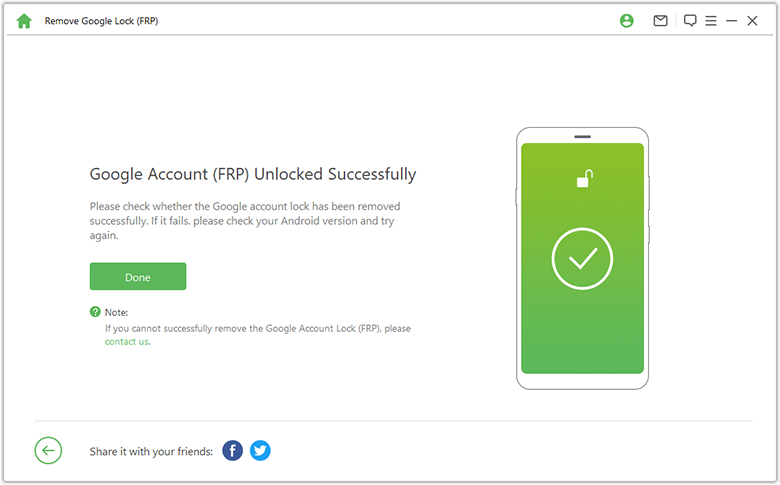 Part 4: FRP Bypass Tools for Android 13
Besides iDelock for Android, there are other ways to bypass FRP on Android 13. Following are the 2 FRP bypass tools that we find useful for Samsung and Vivo devices. Let's find out what they are and how to uset them to bypass FRP!
1

How to Bypass FRP on Android 13 with SamFW Tool [Samsung]

The SamFW Tool is a reliable solution specifically designed for bypassing Samsung FRP locks running Android 13. With its user-friendly interface and efficient features, the SamFW Tool simplifies the FRP bypass process, allowing you to regain access to your Samsung device without hassle when you forget Google account passwords.

To bypass FRP on a Samsung device using the SamFW Tool, follow these steps:

Step 1: Download and Install SamFW Tool

Download the latest version of the SamFW Tool on official website and extract the downloaded zip file.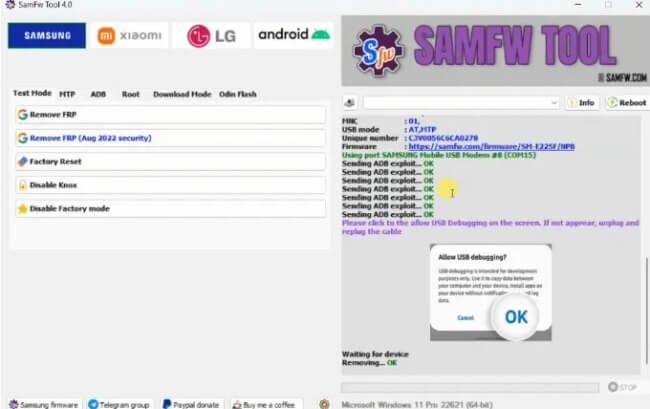 Run the setup.exe file to install the tool on your PC.
Disable Windows Defender software before starting the installation and launch it once process is complete.
Step 2: Setup Your Device
Connect the device to the computer using the USB cable and connect the device to a preferred Wi-Fi network.
Go back to the home screen and tap on the Emergency button.
Enter #01# in the dialler to access the settings.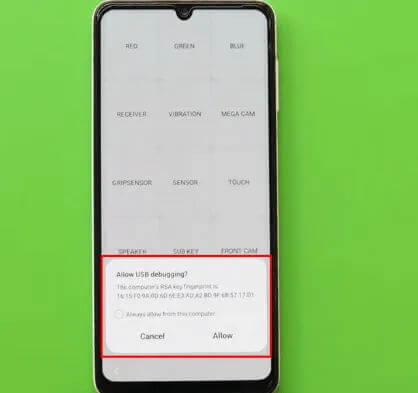 Explore the various settings options that appear.
Step 3: Run the SamFW Tool and Remove FRP
Open the SamFW Tool while ensuring that your Samsung device is properly connected to the computer.
Click on the Setting button within the tool.
Install Samsung USB drivers and Windows C++ Visual if necessary.
Verify the connectivity of the drivers from the settings menu.
Access the Test Mode section by dialing #01# on the phone.
Accept the USB debugging option if prompted on the phone.
Select the Factory Reset button from the list of options.
The tool will run several commands to unlock the FRP.
Finally, the device will boot up as it did before, with the FRP removed.
2

How to Bypass FRP on Android 13 with ROM2box? [Vivo Supported]

ROM2box is a user-friendly tool that simplifies the process of bypassing FRP, flashing ROMs, and unlocking Android phones. It is specifically designed to work with various smartphone brands, including Vivo and Redmi.

ROMProvider developed this tool to cater to the needs of repairing smartphones without requiring any authentication process. ROM2box is highly compatible with a wide range of Android devices powered by Mediatek, QCOM, and spreadtrum processors. It also supports devices that have limited download options.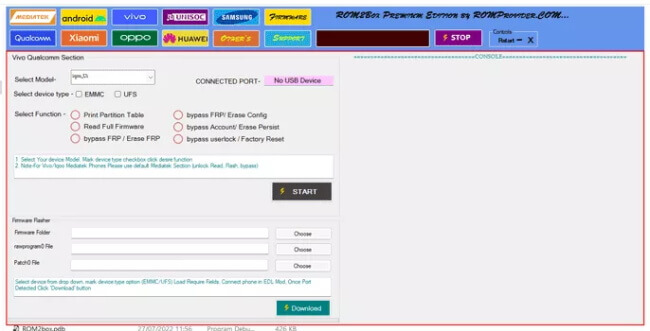 To bypass FRP on a Vivo device using ROM2box, follow these steps:
Download the zip file from the official site.
Unzip all the files to the C: drive (make sure to extract them in the same directory).
Disable your antivirus before proceeding with the installation.
Extract the latest version of ROM2Box 3.4 files in the same directory.
Run the "install.bat" file.
Open the ROM2Box folder.
Launch "ROM2box.exe".
Install any required drivers (skip this step if you already have them installed).
Connect your phone to the computer.
Start using ROM2Box by performing the desired functions.
FAQs about FRP Google Lock
Q1: What is FRP Google Lock?
FRP Google Lock, also known as Factory Reset Protection, is a security feature introduced by Google to prevent unauthorized access to Android devices. It requires users to verify their Google account credentials after a factory reset to ensure the security of the device.
Q2: Why should you bypass FRP Google lock?
Here are some reasons why you might need to bypass FRP Google lock:
You forget the Google account passwords used to set up your device you may be unable to access your device without bypassing the FRP lock.
You have purchased a second-hand Android device and the previous owner did not properly remove their Google account.
Due to a software glitch or other issues, you may find yourself locked out of your device, unable to remember or authenticate the associated Google account.
After a factory reset, you may encounter the FRP lock if you don't have the corresponding Google account credentials.
Q3: Can FRP be bypassed without using any tools?
Bypassing FRP without using any tools can be challenging, especially on newer Android versions. However, some official device-specific procedures or authorized service centers may offer alternative methods for bypassing FRP.
Q4: Are FRP bypass tools safe to use?
Reputable FRP bypass tools developed by trusted sources are generally safe to use. Here we strongly recommend iDelock for Android. This tool is 100% safe to use and promise do not violate your privacy. All the data is safe with iDelock.
Conclusion
Understanding and successfully bypassing FRP on Android 13/12/11 is crucial for regaining access to your Android devices like Samsung, Xiaomi, Redmi or Vivo. With the right tools and techniques like iDelock for Android, you can bypass FRP locks and enjoy a seamless Android experience without the limitations imposed by the security feature.