Hey there, fellow Xiaomi users! If you've ever faced the dreaded Google FRP (Factory Reset Protection) lock on your Xiaomi device, you know how hard it can be to get your Xiaomi back. But fret not, for I'm here to guide you through the process of bypassing Google FRP on your Xiaomi device smoothly and securely.
In this article, we'll explore 4 practical ways to Bypass Xiaomi FRP with Android 13 so you can regain access to your Xiaomi device hassle-free.
Part 1: What is Google FRP on Xiaomi?
Google FRP, or Factory Reset Protection, is a robust security feature integrated into Xiaomi devices and other Android smartphones. Its primary purpose is to protect user data and prevent unauthorized access in case the device is lost, stolen, or factory reset.
With FRP activated, even if someone resets the device, they won't be able to set it up again without the original Google account credentials. This means that your personal data, contacts, photos, and other sensitive information remain secure and inaccessible to others. Before initiating the FRP bypass, back up all your important data to avoid any data loss during the process.
Pros & Cons of Bypassing Google FRP on Xiaomi
Pros
Bypassing Google FRP on Xiaomi allows legitimate users who have forgotten their Google account credentials to regain access to their Xiaomi device.

If you purchase a second-hand Xiaomi device and the previous owner forgot to remove their Google account, bypassing FRP can enable you to set up the device under your account.

For users who have purchased a locked device without any malicious intent, bypassing FRP can make the device fully functional again.
Cons
Bypassing Xiaomi FRP can compromise the security of your device.

Some device manufacturers may void the device warranty if FRP is bypassed.
Part 2: Easily Bypass Xiaomi FRP with iDelock (Android) - Android 13 Supported!
If you're searching for a reliable and efficient way to remove FRP on Xiaomi device, look no further than iDelock (Android). This exceptional user-friendly FRP bypass tool from WooTechy boasts unparalleled strength and capabilities, making it the ultimate solution to bypass FRP on Xiaomi devices including MIUI 10/11/12/13/14. What's even better, not only can it bypass Xiaomi FRP lock, but also bypass Samsung FRP and Redmi FRP.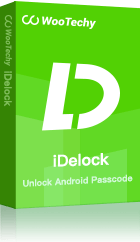 Why iDelock is better than other Xiaomi FRP bypass tools
Ease of Use: With just a few clicks, you can initiate the FRP removal process without the need for complex technical knowledge.
Comprehensive Device Support: It is specifically designed to cater to Xiaomi devices across various MIUI versions. No matter which Xiaomi smartphone you own, iDelock has got you covered.
High Compatiability: iDelock supports 6000+ Android models with the latest Android 13.
High Success Rate: With a remarkable success rate, it guarantees successful FRP removal without fail.
Multi-Lock Removal: Besides removing Google FRP lock, whether you have a pattern, PIN, password, or fingerprint lock, iDelock has the power to eliminate them all.
Dedicated Customer Support: With 24/7 customer support, you can reach out to the team for assistance or any queries you may have.
Step 1: Get WooTechy iDelock on your PC and launch it. Choose "Remove Google Lock (FRP)" and connect your Android device using a lightning cable.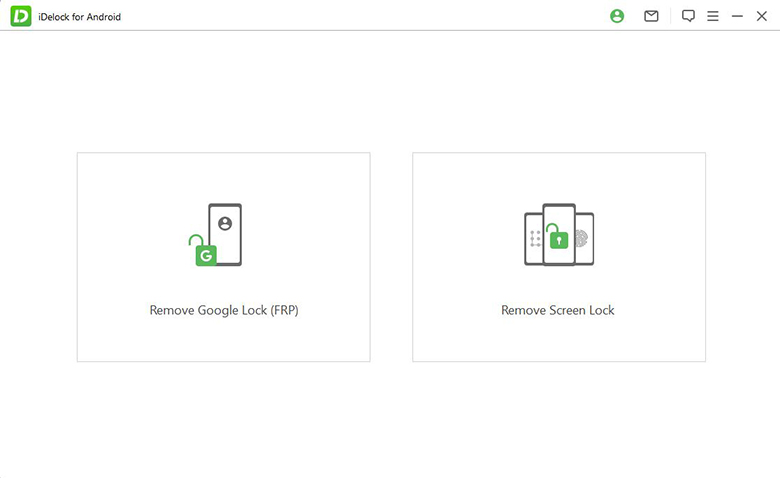 Step 2: iDelock automatically detects your device. Choose the brand and system version for tailored data installation.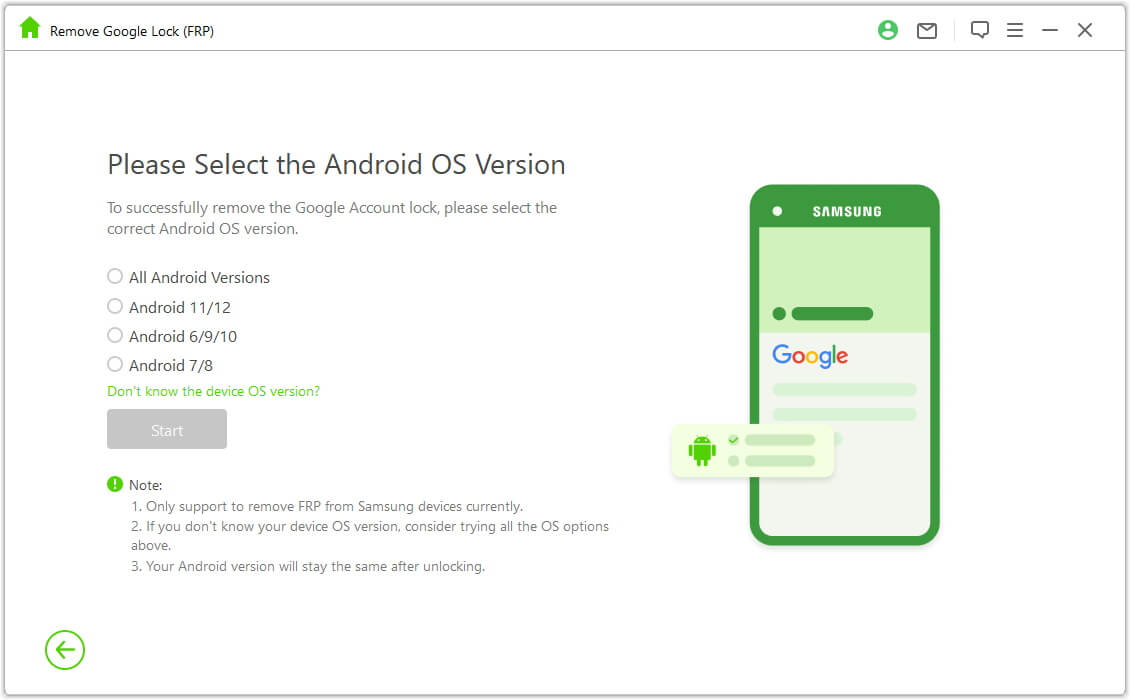 Step 3: Click "Confirm" after checking the notes and please ensure your device allows USB debugging.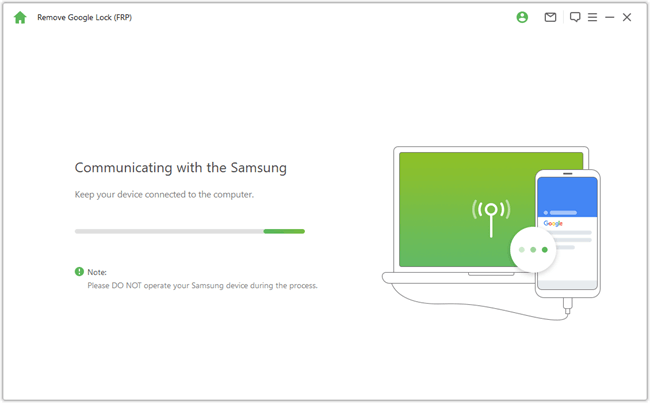 Step 4: iDelock begins the FRP removal process. Once done, reset your device and log in with a new Google account. Then you have successfully bypassed Xiaomi FRP lock.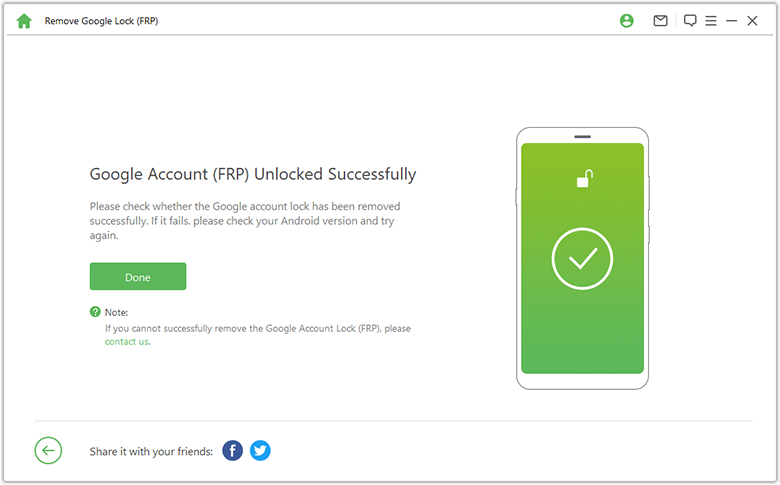 Part 3: Bypass Xiaomi FRP with QuickShortcutMaker APK
If you've been locked out of Xiaomi device due to FRP, you can also use a FRP bypass APK to slove your problem. Here we recommend QuickShortcutMaker APK. Here is how you use QuickShortcutMaker APK to bypass FRP on Xiaomi:
Step 1: Ensure your Xiaomi phone is connected to a stable internet connection.
Step 2: On the Google verification account page, go to Network Settings and tap "Add Network." Enter "www.youtube.com" in the SSID section, then select the link and tap the "Chain" icon to open the YouTube app.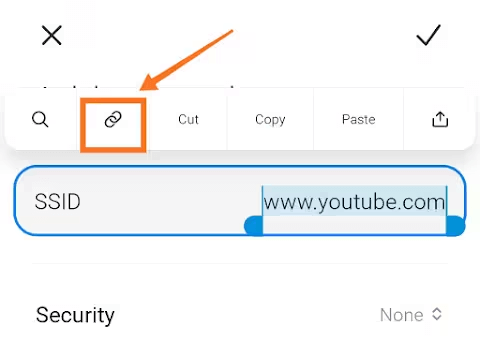 Step 3: Tap "Later" and choose "Chrome" as your browser. Search for "quickshortcutmaker apk" and install the tool (you can use APKPure).
Step 4: After installation, open QuickShortcutMaker. Tap "Applications," then select "Settings" and click "Try."
Step 5: Inside Settings, go to "About Phone" and tap "MIUI Version" seven times to enable Developer mode.
Step 6: Once in Developer mode, select "Additional Settings," then "Developer Options," and enable "OEM Unlocking."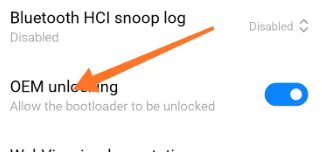 Step 7: With OEM Unlocking enabled, go to factory reset settings to bypass the FRP lock and regain access to your Xiaomi device.
Part 4: Bypass Xiaomi FRP without Computer
If you need to bypass FRP on your Xiaomi device without a computer, follow these simple steps:
Connect your device to a fast Wi-Fi connection to initiate the process.
Go to the "Connect to Network" page and choose the "Add Network" option.
Enter any command in the SSID section, then long-tap the text and choose the Download icon. Tap the Gmail icon from the top list.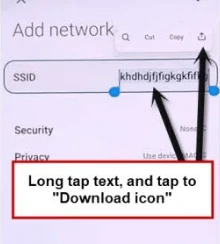 Navigate to "Notifications" and select "Additional Settings" in the app.
Tap the three dots on the top-right corner and choose "Help & Feedback."
Type "Delete or disable apps on Android" in the search section and select the relevant option from the search results.
On the next screen, tap "Tap to go to Application Settings."
On the App info screen, go to "Settings," choose "Open," and select "Additional Settings."
Tap on "Accessibility," then "Accessibility MENU," and activate the "Accessibility MENU Shortcut." Allow the option and tap "Got it."
As you enable "Accessibility MENU," a human icon will appear at the lower-right corner of your screen.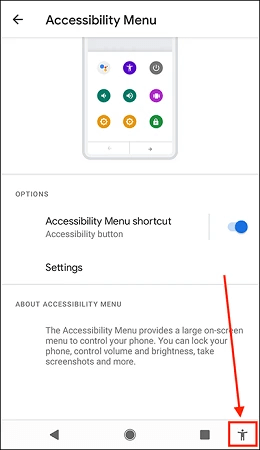 Return to the App info startup page by tapping the back arrow a few times.
Tap "More" and choose "Show system."
Head to "Android setup," tap "Disable," then "Disable App." Tap "Force stop" and hit "OK."
Return to the App info page and choose "Android Setup." Click "Force stop" and tap "OK." Go back to the homepage of App info, tap "Google Play Services," and choose "Disable" › "Disable App." Click on "Force stop" and tap "OK."
Move back to the "Connect to Network" screen and tap the Next arrow icon.
Quickly hit "Enable" on the App info page to activate Google Play Services.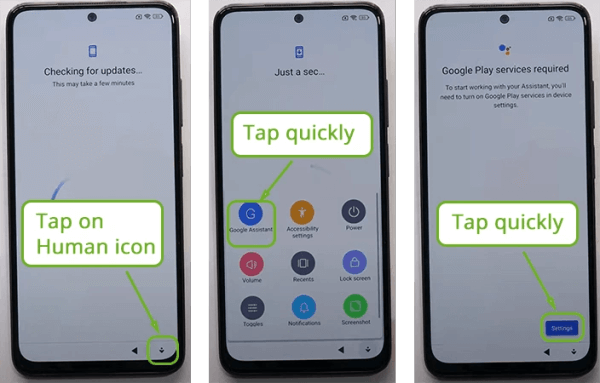 Wait for the "Checking for an update" process to finish. Tap "More" twice and hit "Accept."
Complete the setup steps, and this time you can skip Google account verification on Xiaomi.
Part 5: Bypass FRP on Xiaomi Using Talkback Option
If you've encountered difficulty using the previous method to bypass the FRP lock on Xiaomi device, then try an alternative method utilizing the Talkback option.
Step 1: Enable Talkback Option
Connect your Xiaomi device to a WiFi network and return to the initial home screen.

Navigate to "Vision Settings" and enable the "Use Talkback" option. Also, ensure the "Talkback Shortcut" option is turned on.
Step 2: Activate Talkback
Once the Talkback option is enabled, you'll be taken to the "Welcome to Talkback" screen automatically.

Draw a reverse "L" by swiping from right to left, then swipe up and double-click on "While using the app."
Step 3: Use Voice Command
Select "Use voice command" and double-tap anywhere on the screen.

When a green border appears, say "Google Assistant."
Step 4: Open YouTube
Double-tap on the microphone icon and loudly say "Open YouTube."

Double-click on the profile icon in the upper-right corner and select the "Settings" icon.

Double-tap on About > YouTube Terms of Services > Accept & Continue.
Step 5: Access Device Settings
To access device settings and disable Talkback, as well as other necessary apps for bypassing the Google account on Xiaomi device, search for "Download FRP Tools" in the top search bar and visit the relevant website from the search results.

Tap on the "Access device settings" option.
Step 6: Disable Talkback
Using two fingers, swipe down and double-tap on Accessibility > Talkback.

Disable the "Use Talkback" option.
Step 7: Enable Accessibility Menu Shortcut
Tap once on the back arrow at the bottom to go back to Accessibility.

Scroll down and tap on Accessibility MENU > Turn on (Accessibility MENU Shortcut).

If a popup message appears, tap Allow > Got it.
Step 8: Disable and Clear App Cache
A small human icon will appear at the bottom right corner. Tapping on it will display shortcut share icons.

Return to the app list to disable and clear app cache.
Step 9: Force Stop Android Setup
Go back to "Settings" and navigate to Apps & Notifications > See All Apps.

Tap on the three dots at the top corner and select "Show System."

Tap on the clock icon > Android Setup > Force Stop > OK.
Step 10: Clear Storage and Disable App
Tap on "Storage & Cache" and clear both storage and cache.

Then, tap the back arrow once.

Tap on Disable > Disable App.
Step 11: Force Stop and Skip Setup
Tap on Force Stop > OK.

Go back to the initial home screen (Hi there) by tapping the back arrow several times until you reach the first screen.

Then tap on Start > Skip. This will display a loading screen. Wait patiently.
Step 12: Bypass Google Services
When you see the message "Checking for update…", quickly tap on Human icon > Assistant > Settings > Enable.

Once enabled, tap the back arrow twice to return to the "Checking for update…" screen.

This time the screen will bypass successfully, and you will proceed to the next screen, which is "Google Services."

From there, tap on  More > More > Accept.

Tap on Skip > Skip > OK > Finish.
Step 13: Disable Accessibility Menu Shortcut
Now that you have successfully reached the device home screen, go to Settings > Accessibility > Accessibility Menu > Turn off (Accessibility Menu Shortcut).
FAQs about Xiaomi FRP Bypass
Q1. Can FRP bypass permanently unlock my Xiaomi device?
No, FRP bypass methods typically provide temporary access to your device, allowing you to set it up again with a new Google account.
Q2. Will I lose my data during the FRP bypass process?
If you follow the precautions and back up your data before attempting FRP bypass, you should not lose any data.
Q3. What should I do if I forget my Google account credentials?
If you forget your Google account credentials and got locked out Google account, you can try recovering them through Google's account recovery process or iDelock(Android) to get your Google account back.
Conclusion
From here, I am sure you have learned the most effective way to remove Xiaomi FRP that suits you the best. If your Xiaomi devices is now running Android 13, then iDelock(Android) is the best solution for you, for its high compatiability and user-friendly process. We all know removing FRP is a  tough thing to do. However, with iDelock (Android), everything is easier and simpler. Just download it to experience ir yourself.