School administrators set Mobile Device Management (MDM) on the devices to manage them remotely, allowing the administrator can control the device and restrict the user from doing various things. Teachers and students can also use their own device and have an MDM profile set by the school.
In both cases, there are restrictions that can be bothersome for the user. MDM is excellent for students, but sometimes it creates problems for teachers. In this article, we will help you remove MDM profile from school iPad.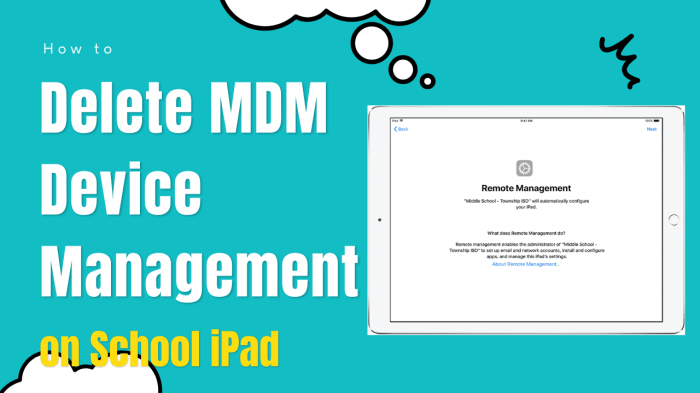 Part 1: Everything About the MDM on School iPad
1. What is School Device Management (MDM)?
MDM on iPad or iPhone that belongs to school is set to restrict the user from doing various things. The administrator can remotely control the device as he likes. No doubt it protects the files and confidential information, but it becomes a problem for the user. There can be restrictions on USB connections, hotspot, cellular plan, Apple watch, wallpaper, iTunes file sharing, auto-correction, spell check, notifications, and dozens of other things.
These restrictions are set by the administrator, so they can be lenient or very strict. Even if you reset the device, you will be locked out of the MDM screen that will require ID and password.
2. How does School Device Management (MDM) work?
Apple devices have the special feature for remote management of iPad and iPhone. The device has an MDM profile that is set by the administrator. He can restrict the user as MDM has various restrictions. It is up to the administrator which restriction he wants on the device. Once the profile is set on the device, the user is restricted from various things.
The profile is usually managed by the IT departments of the school. It cannot be removed without entering the credentials; however, there are some third-party tools that can help you remove MDM from iPad.
3. Potential Risk of School Device Management (MDM)
School device management works well on devices. However, because of the restrictions, the users cannot use the device freely. Besides, your privacy may be threatened as administrators can have access to all your personal data on the device with MDM.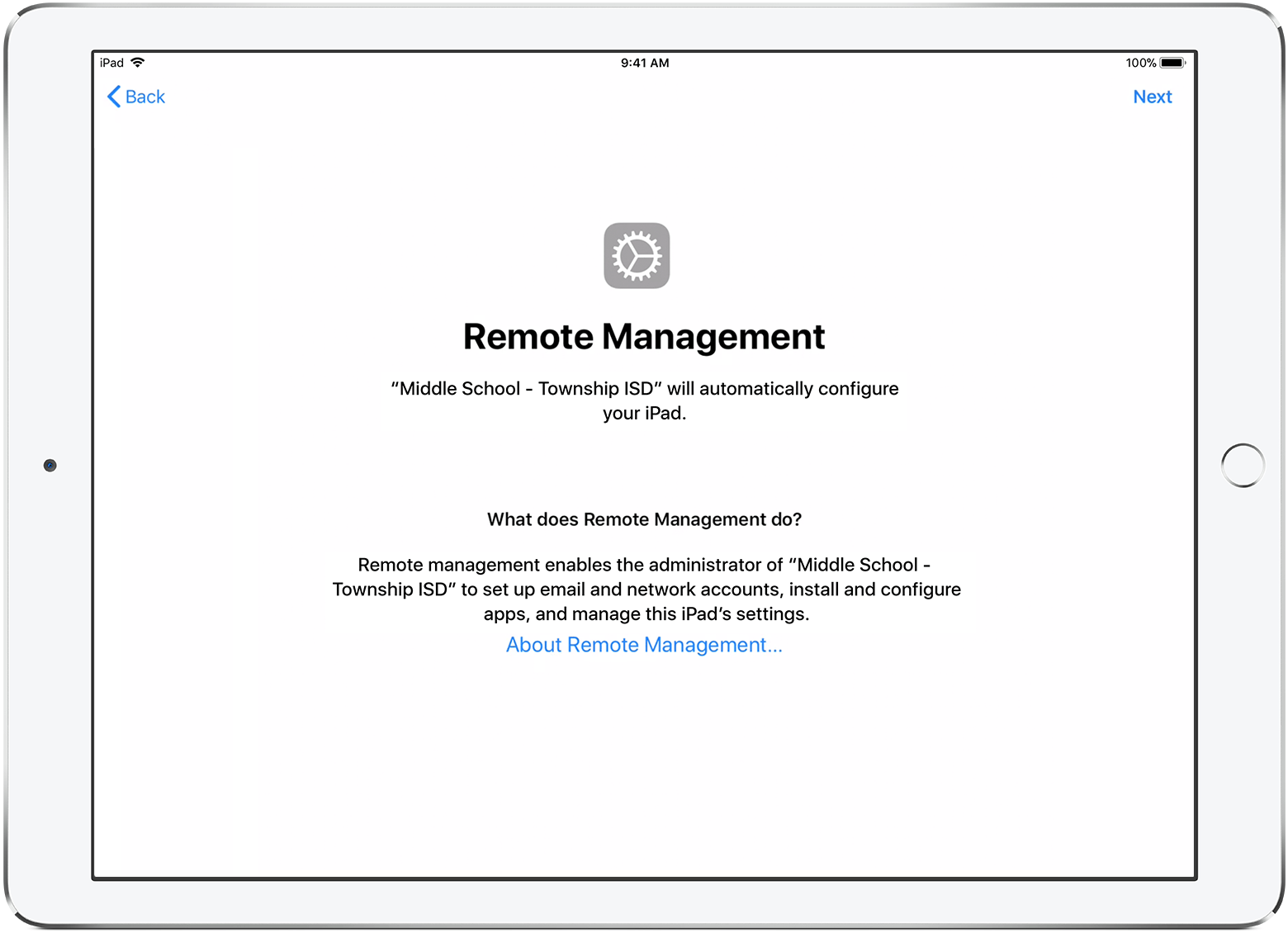 Part 2: The Most Direct Way to Remove MDM Profile from School iPad
It is difficult to remove the MDM profile from a school iPad because even if you reset the device, you will see the MDM lock screen, which cannot be bypassed without entering the credentials.
Therefore, the most direct way to remove the MDM profile is by contacting the IT department of the school from where the device is being managed. They have the credentials, so they can easily remove the profile within a few seconds. The best part is that you will not lose any data, and your device will be free from restrictions.
You can talk to the school management and explain the problems that you are facing because of the MDM profile. If they agree to remove MDM profile, it will be excellent. The profile will be removed in no time. Besides, you can also ask the management to be lenient and remove some of the restrictions that are bothering you. This way, you can use the device without MDM restrictions.
Part 3: How to Delete Device Management on School iPad by Yourself [No Password Needed]
Besides directly contacting school to delete device management on school iPad free, which basically is impossible. To bypass MDM restrictions on school iPad, you can use WooTechy iDelock to disable school restrictions. It is an excellent tool that works on all iPadOS versions including the newest iPadOS 16 without any hassle. What's more, iDelock allows users to jailbreak a school iPad without password.
Features of iDelock:
No matter you are locked out of the MDM screen now or the device is managed and supervised by other organization, iDelock can help remove device supervison on iPad and iPhone.

iDelock is a simple tool that requires no experience and tech knowledge. You can delete MDM on school iPad all by yourself at home.

iDelock can also help unlock Apple ID, screen passcode and Screen Time passcode, and even unlock a stolen iPad.

iDelock works on almost iPhone/iPad/iPod models, which means not only from iPad, you can remove remote management from iPhone as well. You can also use it on the latest iOS 16.

Promise the highest success rate of removing MDM, secure your privacy and device.
Steps to Delete Device Management on School iPad
Before you start to unlock school iPad, you need to know that your device will be reset if you use iDelock. You won't have any data, such as images, videos, apps data, or anything. Your device will be like a new device, and the iPadOS version will be updated to the latest one.
Video guide to remove MDM device management from school iPad easily:
Steps 1: Open WooTechy iDelock on your computer. You will see 4 options on the screen. For now, you need to click on Bypass MDM.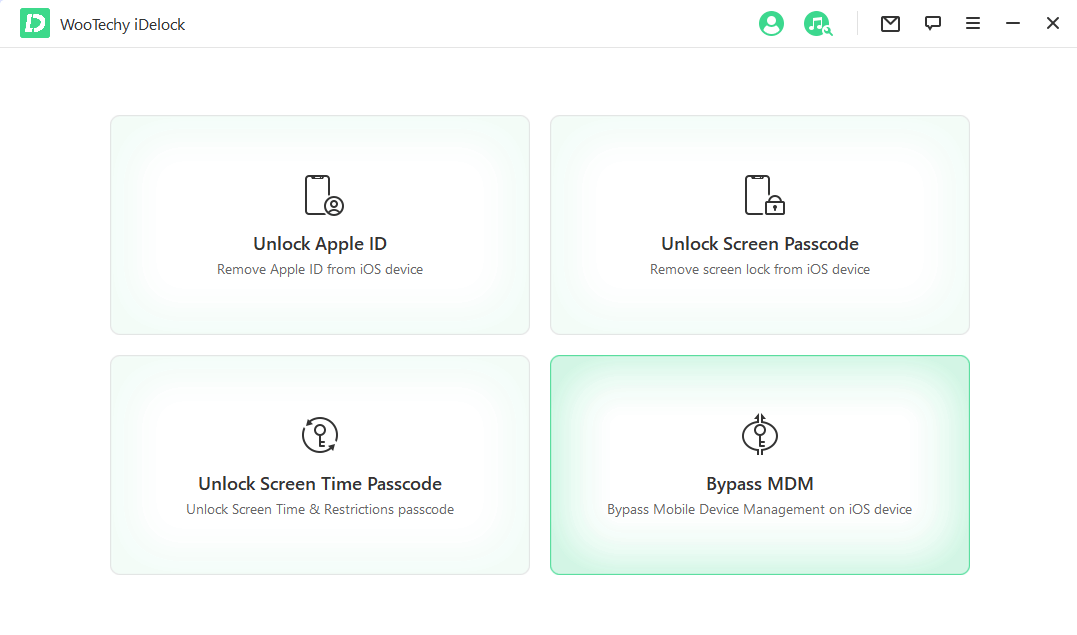 Steps 2: Now, you need to connect your iPad to the computer via USB cable. Make sure the connection is perfect. The device should remain connected till the end of the process. After connecting your device, it will be recognized automatically.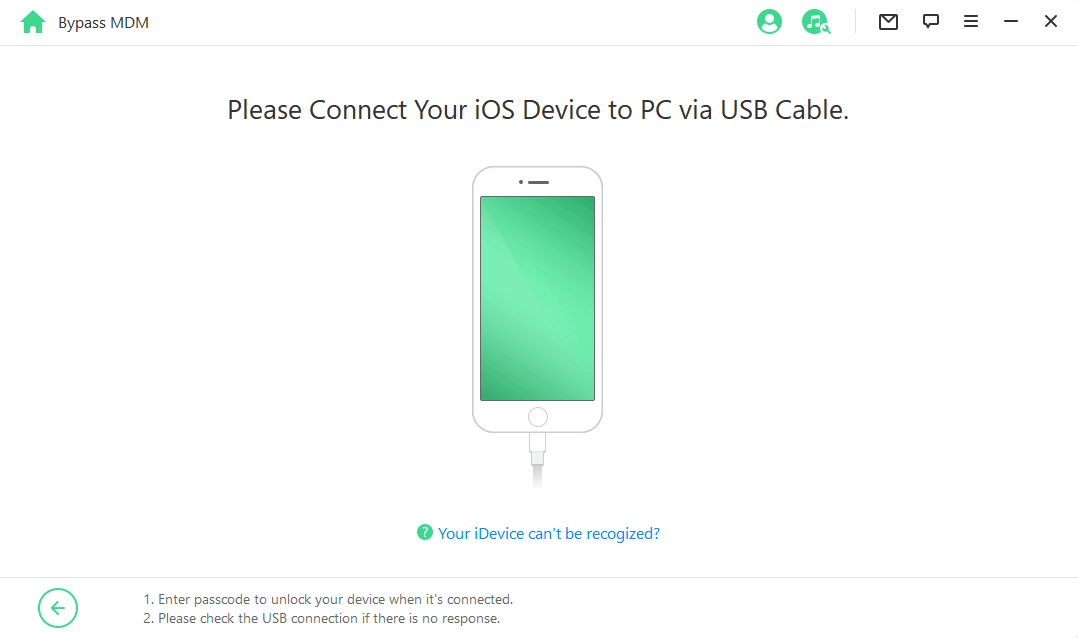 Step 3: Before going further, you need to choose from 2 different situations.
If you are locked out of the MDM screen now, choose Bypass MDM.

Then click Start to Bypass. After that, make sure your device is on MDM screen now and click on Already Done.

Then iDelock will begin bypassing the MDM profile on your iPhone. The whole process will only take several minutes and then you can see the successful message.

However, if your device is supervised and managed by other orgnizations, you need to select Remove MDM.

On the next screen, click on Start to proceed.

iDelock will begin removing the MDM profile on your iPhone. Please wait patiently. And Ta-Da! You have successfully removed MDM from iPad, feeling free to enjoy full access to the device.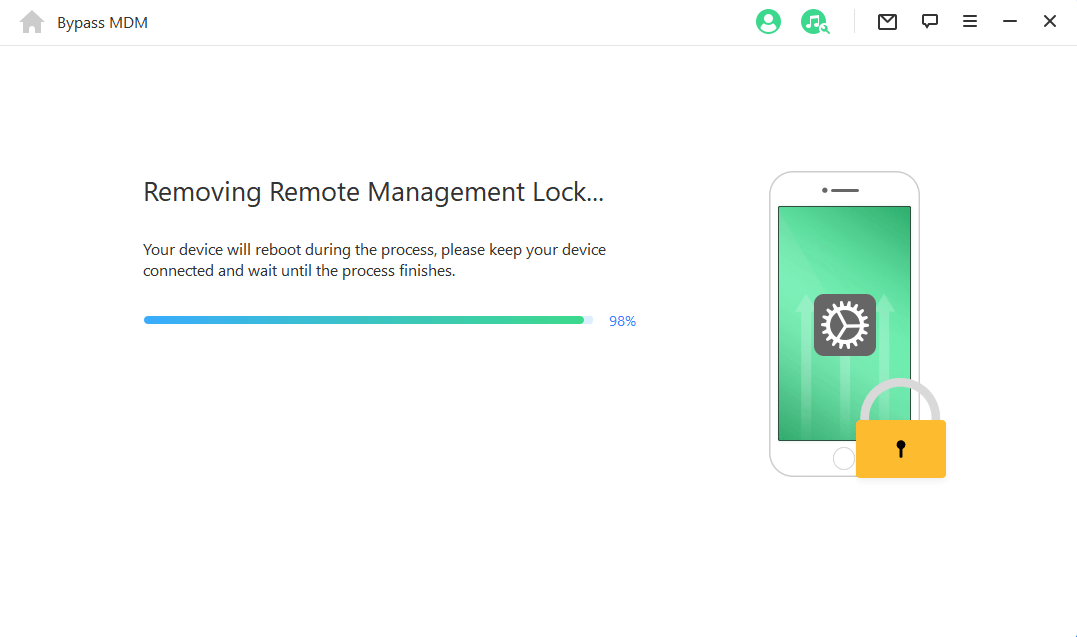 Part 4: How to Remove MDM on School iPad with Password?
It is a bit tricky to remove MDM on a school iPad with password since MDM is usually installed by the school district or institution to manage and monitor the device. However, if you have the password for the iPad and administrative access, you may be able to remove MDM profile by following these steps:
Step 1: Go to the "Settings" app on the iPad and select "General."
Step 2: Scroll down and tap "Device Management" or "Profiles & Device Management."
Step 3: Tap the MDM profile that you want to remove.
Step 4: If prompted, enter the password for the MDM profile.
Step 5: Tap "Remove Management" or "Remove Profile" and confirm your selection.
Step 6: Enter the iPad password if prompted.
Step 7: Wait for it to remove school restrctions on iPad.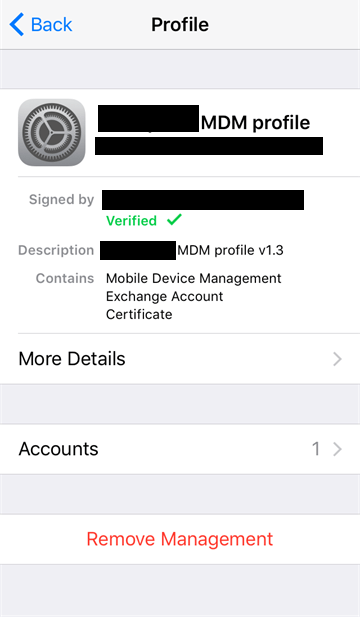 Final Words
MDM profiles can be a problem for the users. There are various restrictions that do not allow you to use the device as you like. Many people try to delete MDM for iPads in this case; therefore, we have explained 3 methods in this article. You can directly ask the school management or IT administrators to remove the profile from your device.
However, if you cannot contact them, you can also do it on your own. We recommend WooTechy iDelock because you can easily remove MDM within a few clicks. It works on all iPadOS versions, even the iPadOS 16, and helps you use the device without school restrictions. Just download and give it a try!