People need to reset/restore their iPhone for various reasons, such as erasing data before selling, the device is lagging too much, they want to update the firmware, or there is malware/virus. There can be many reasons for resetting and restoring an iPhone, but what if you don't know the iCloud password?
Using iCloud is the simplest way to reset/restore the device, but you cannot do anything if you don't know the password. Don't worry. This step-by-step guide will teach you how to reset iPhone without iCloud password.
Part 1: What's the Difference Between "Restore" and "Erase & Reset"?
These terms look the same, and some people also consider them the same; however, they are different. Before discussing any further, we would like to clarify that "erase" and "reset" mean the same thing. These are the two names of the same thing, but restore is something different.
Resetting an iPhone means deleting all the devices' apps and settings. Your device will be like a new device, and you need to set it up. It will be free from any malware or virus. But keep in mind that your firmware version will remain the same after resetting the device.

You can directly reset the iPhone from settings. It does not require any third-party software, but if you don't know the device's passcode or there are some problems, you can use third-party tools. Resetting is mostly done when there are errors on your phone.
Restoring an iPhone means erasing everything from the device and installing the current version of the firmware. We can say that it is an advanced version of resetting. This is usually done when you sell the device or when you want to upgrade to the latest firmware.
Part 2: Use Third-Party Tool to Reset iPhone Without iCloud Password (iOS 16 Supported)
WooTechy iDelock is a powerful iOS unlocker that can help you reset the device without the iCloud password. The best thing is that it works on all iOS versions, including the latest iOS 16. It doesn't require any skill so that anyone can reset their device within a few minutes. Moreover, it can help you get rid of Apple ID, screen passcode, and even Screen Time passcode.
Features of iDelock:
Reset iPhone without iCloud password within just a few clicks.

Fix "Your Apple ID has been disabled" problem.

Effective to bypass Apple ID, Screen Time passcode, and MDM.

Work well with all iOS versions including the iOS 16.
Steps to Unlock iPhone Using iDelock
Watch Video Tutorial of how to restore/erase/reset iPhone without iCloud password
[Video Transcript]
Step 1. Download and connect.
Launch iDelock on your computer. Click on Unlock Apple ID. Then, connect your device to the computer and trust this computer.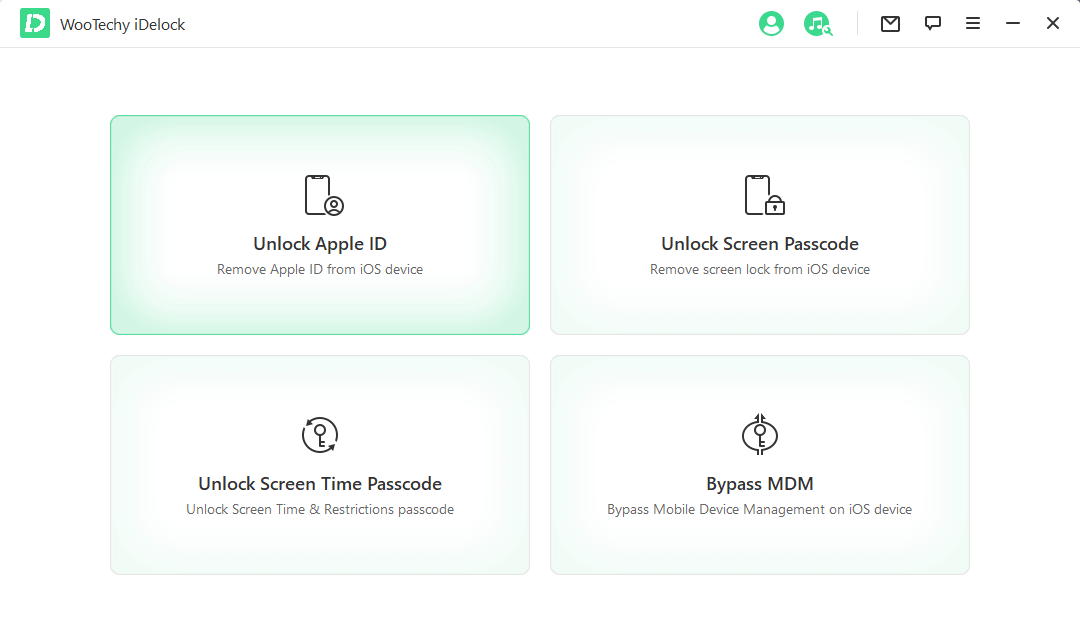 Step 2. Unlock your device.
Follow the instructions on your screen to start the process. According to your own situation, there will be 3 cases explained below. (Find My disabled/Find My enabled/Two-Factor Authentication enabled)
Case 1: For devices in which Find My iPhone is disabled, the reset will start automatically without any extra effort.




Case 2: If Find My iPhone is enabled, iDelock can unlock the device with iOS versions below 11.4. Note that you have to reset the device manually before unlocking the Apple ID. (Go to Settings>Reset>Reset All Settings.)




Case 3: If Two-Factor Authentication is enabled, iDelock will work on iOS 11.4 or above. Simply follow the guide in iDelock, confirm your device status and click on "Next."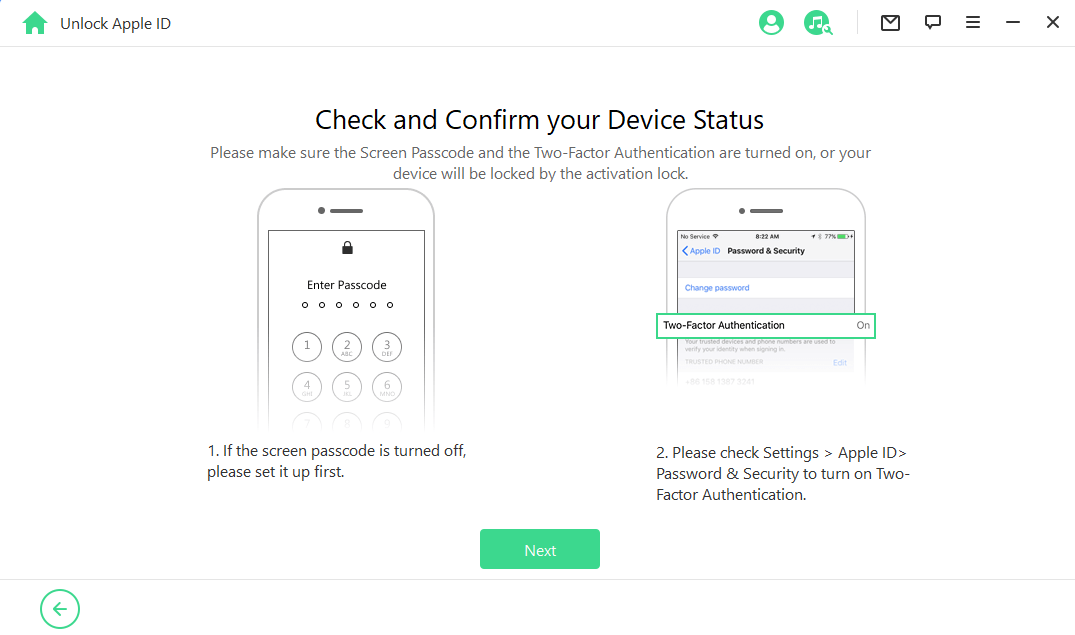 When your device is prepared, enter "000000" in the pop-up and click Unlock. This will start the unlocking process.

A couple of minutes later, your device will be reset sucessfully. You will see the activation lock on the screen. Tap on Unlock with Passcode, and then tap on Use Device Passcode.

Now, you can log in with a new Apple ID on this device!
Part 3: Use iTunes to Restore iPhone Without iCloud Password
You can also reset the device using iTunes. It does not require Apple ID or password. It is a simple method, but it only works if your Find My iPhone is disabled.
Steps to Restore iPhone Using iTunes
Step 1: Update the iTunes first. Open iTunes and check its versions. If it is up to date, you can proceed; otherwise, update it first.
Step 2: Connect your device to your computer and open iTunes. Click on the Device icon. You will see your device in the navigation menu, the device information, and other options in the summary tab.
Step 3: In the Summary tab, click on Restore iPhone. You will see a confirmation message. Click on Restore to confirm.

Step 4: You will see the iPhone Update window. Click on Next and Agree.
Step 5: Wait for a few minutes. iTunes will download the firmware and install it on the device. Once the device is reset, you will see two options, select Set Up as New iPhone and click on Continue.
Part 4: Use Find My iPhone to Remotely Erase iPhone Without iCloud Password
Sometimes people buy second-hand iPhones from the owners, and they don't know the Apple ID and Password. In this case, the only solution is to reset the device remotely. You can ask the owner of the device to follow the given steps.
It only works if the owner remembers the ID & password and is agreed to do it for you.
Erase iPhone Using Find My iPhone
This method can be used on a computer or any other iPhone/iPad.
Step 1. (For Computer): Go to www.icloud.com/. The owner needs to enter the Apple ID and Password. Go to the Find My iPhone section.
Step 2. (For iPad/iPhone): Open Find My iPhone/iPad application on the device.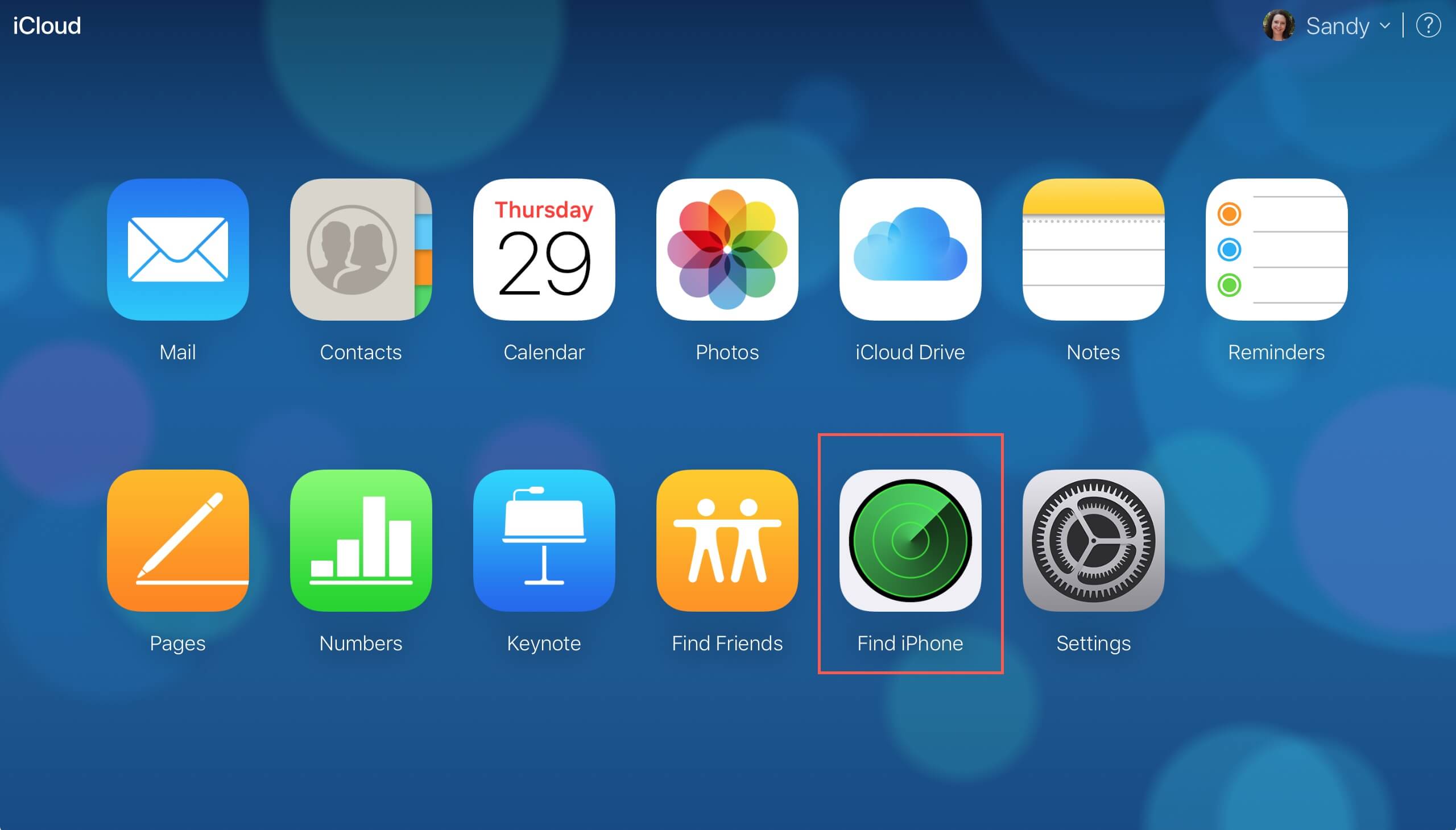 Step 3. There can be multiple devices on one ID. Click on All Devices. This will open the list of all devices. Click on the device you want to erase.
Step 4. You will have three options. Click on Erase iPhone. You need to enter the Apple ID and password again. The device will be reset remotely without any hassle. The process will take only a few minutes.
Part 5: Change iCloud Password to Reset iPhone [For Original Owner]
If you are the original owner of the device and know the ID, you can easily reset your iCloud password by following the 2 methods below. However, this method only works when you are signed in to iCloud and the Two-Factor Authentication is on.

Once you have a new iCloud password, you are allowed to reset your iPhone easily.
Step 1: Go to Settings and tap on your name. Then move to Password & Security and tap on Change Password.
Step 2: Now, you need to enter the device passcode and your new password.
Step 3: Tap on Change. Choose Sign Out Other Devices or Don't Sign Out as you wish. After that, you can reset the device using the new password.
Another way to reset iCloud password/Apple ID:
Step 1: Go to https://appleid.apple.com/. You will see the Apple ID account login page.
Step 2: Click on "Forgot Apple ID or Password?." You will see different options to reset your password. You can either answer the security questions, get an email to change the password, or use Two-Step Verification.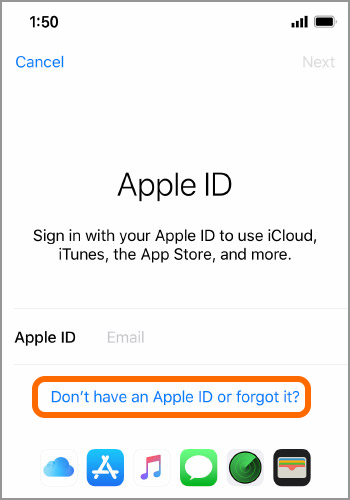 Now, with the new iCloud password, you can reset your iPhone easily through the device or other platforms.
Summary
We have shared all the working methods ways that you can use to reset or restore iPhone without iCloud password. Unlike other methods with many limitations, WooTechy iDelock is the most straightforward tool that works on all iOS versions, including the iOS 16. It will only take a few minutes to solve the problem. Simply download it, and you are good to go.