Have you ever wanted to change your voice to sound like someone else's, or just make your voice sound more unique when playing online? Then the Call of Duty voice changer is the answer to your prayers.
In this blog post, we'll discuss what a call of duty voice changer is, how it works, and how you can use one to change your voice on Call of Duty.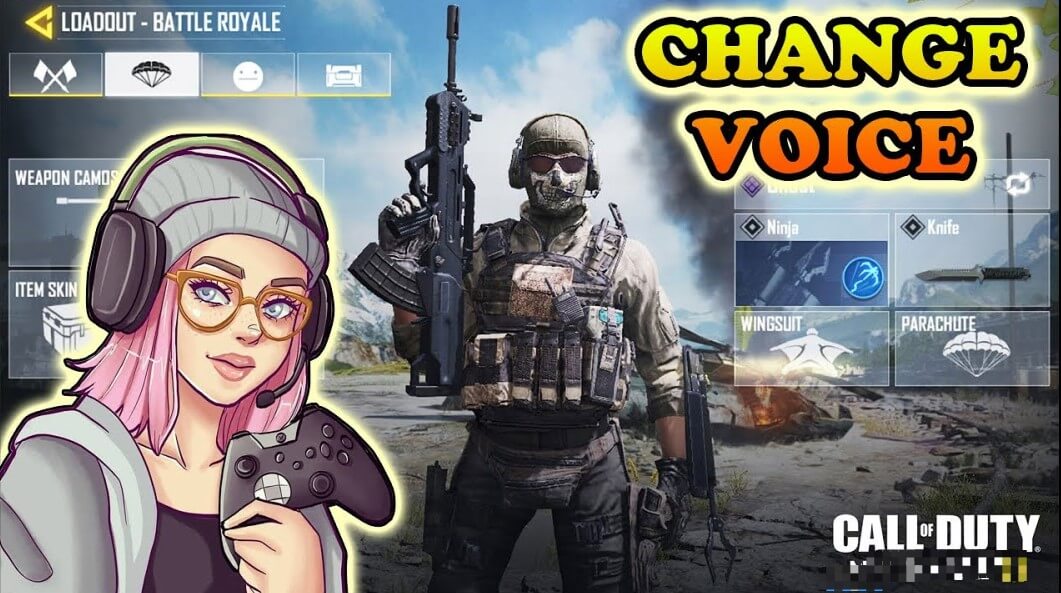 Part 1. Is It Possible to Change My Voice While Playing A Game?
Yes, it's possible to change your voice while playing a game.
For gamers looking to give their voice a different tone while playing titles like Call of Duty Mobile, voice changers are the perfect way to do so. Voice changers can be used to make voiceovers more captivating and interactive by creating pitch and voice effects that can be tailored for every character or situation.
It does this by altering the pitch and tone of your voice, allowing you to sound like someone else or just make yourself sound different from everyone else.
Voice changers give players the ability to customize their voiceovers and create an entirely new atmosphere when playing with friends or other players online, offering gamers an unprecedented level of control over their auditory output in-game.
Part 2. How Do You Change Your Voice on Call of Duty?
To get a better gaming experience when playing Call of Duty, a great Call of Duty voice changer must be able to help you out. The following lists 3 useful Call of Duty voice changer, just enjoy it with your team members!
1

WooTechy SoundBot - (Highly Recommended)

One of the easiest and most effective ways to change your voice on Call of Duty is by using the WooTechy SoundBot AI voice changer.

This Call of Duty voice changer has several features that make it stand out among its competitors, including clear audio output, adjustable parameters, and a powerful integrated streaming engine that ensures seamless audio transmission during multiplayer gaming sessions.

It comes with a range of 500+ unique voice effects, including robotic, echo, pitch shift, and more, giving users endless possibilities for transforming their voice into something entirely new.
Why Says WooTechy SoundBot Is Better Than Voicemod
75.000.000+
Downloads
Over 500 Voices Effects: Allow you to make gaming voice change, male to female voice change, venom voice change and more.

Free Voice SoundBoard: Offer several popular and interesting voice filters each day.

Real-time voice: The best thing about Soundbot is that you can change your voice in real time.

Easy to Operate: Just a few simple steps are needed during the whole process, you can change your voice as an elf with more ease.
How Do You Use WooTechy SoundBot to Change Your Voice on Call of Duty:
Step 1 First, download, install and open the SoundBot app on your device.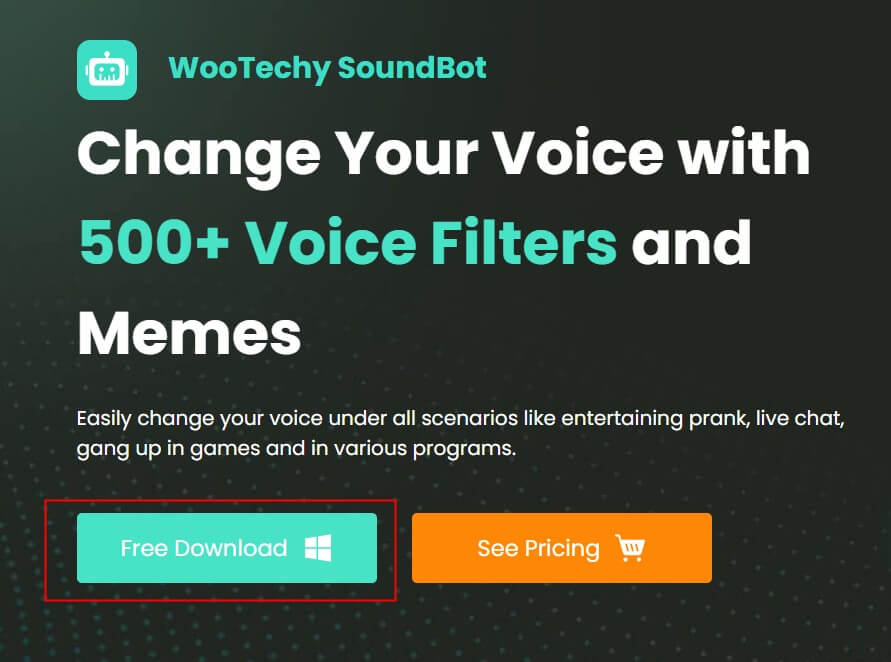 Step 2 Next, select the output and input you would like to use (we recommend using headphones for the best experience). And then choose your favourite sound effect.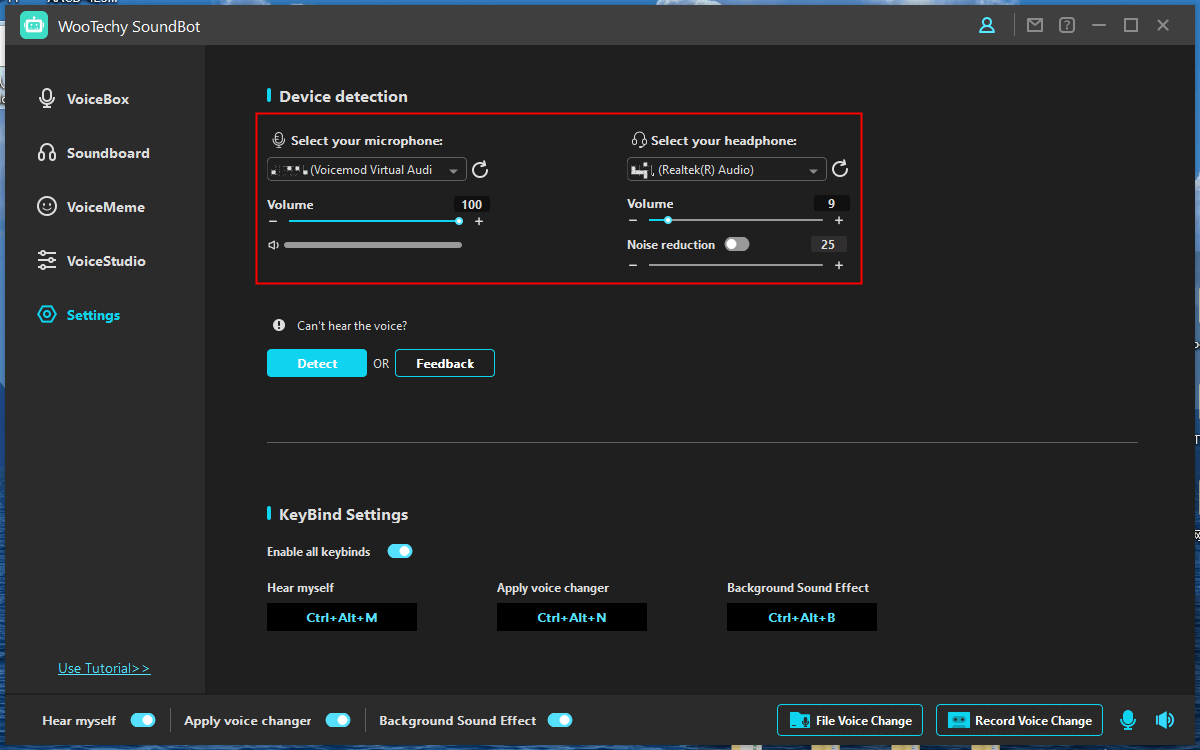 Step 3 Third, check how enhanced speech sounds by applying different filters, speaking into the microphone to ensure your desired effect is applied.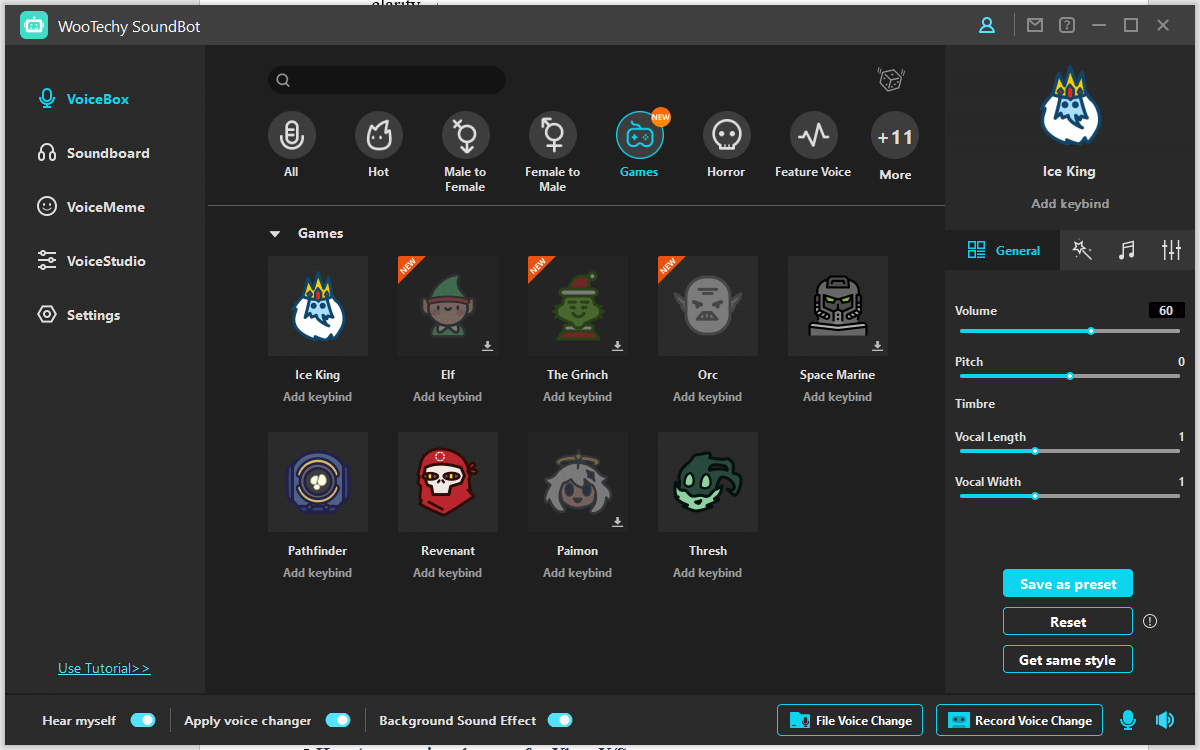 Note
You are allowed to customize your voice on SoundBot. Choose theVoiceStudio option on the left side.
Adjust the Reverb, Pitch settings until you get a satisfied voice, then you can have your personal voice record.