Valorant is an online multiplayer game involving two teams, each having five members. One of the teams is meant to attack and plant a spike, while the other team's role is to defend them from planting the spike. The game requires communication between the team members.
To make this game funnier, you can use a voice changer for Valorant app like WooTechy SoundBot to change your voice to any of the available 400+ voice-changing sound effects that come with this real-time AI voice changer software. Keep reading to learn more.
Part 1. Is Voice Changer Allowed in Valorant?
Voice changer is allowed in Valorant, so you won't be violating the terms of the game if you use a voice changer app like WooTechy SoundBot to change the voice you use to communicate. WooTechy SoundBot is among the most reliable Valorant voice changers you can use when playing this game.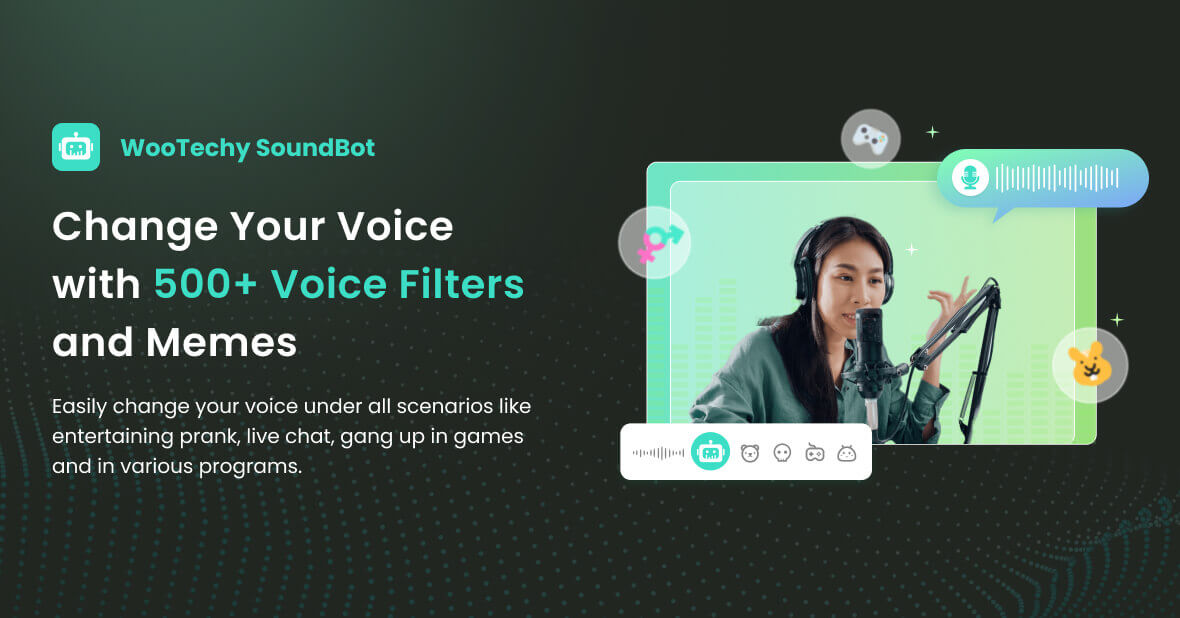 As we shared earlier, WooTechy SoundBot has over 400 voice-changing sound effects that you can integrate into this game to sound different. You can also change your voice in Valorant with 125+ voice filters in real-time.
WooTechy SoundBot features
75.000.000+
Downloads
Voice filters and memes: This app has over 125 voice filters and 200 voice memes you can play around with if you want to sound different. Some of the popular voice filters you can get started with include Male to Female, Female to Male, Voice Beautify, Feature Voice, and more.

Games and programs supported: SoundBot can be used in various games and programs such as Valorant, PUBG, Fortinite, Discord, etc.

Real-Time AI Voice Changer with Effects: WooTechy SoundBot comes with over 400 built-in sound effects on the Soundboard that you can play around with. It also allows you to add keybinds for sounds and use them without interrupting or jarring the audio.

Import mp3 or Wav files: To expand your sound effects library, this app allows you to import your MP3 or WAV audio files and further change the voices.

Various scenarios supported: SoundBot can be used under different scenarios like gang up in games, live video/chatting, entertaining prank, voiceover and more.
Let's share the detailed steps you will go through to implement different voice effects in this game.
Steps to use change your voice in Valorant using WooTechy SoundBot
Install WooTechy SoundBot on your computer and launch it when the installation is complete. This app is currently available for Windows only.
Set your microphone and headphone as input and output devices. Then within the app, turn on the "Apply voice changer" toggle located at the bottom of the app window.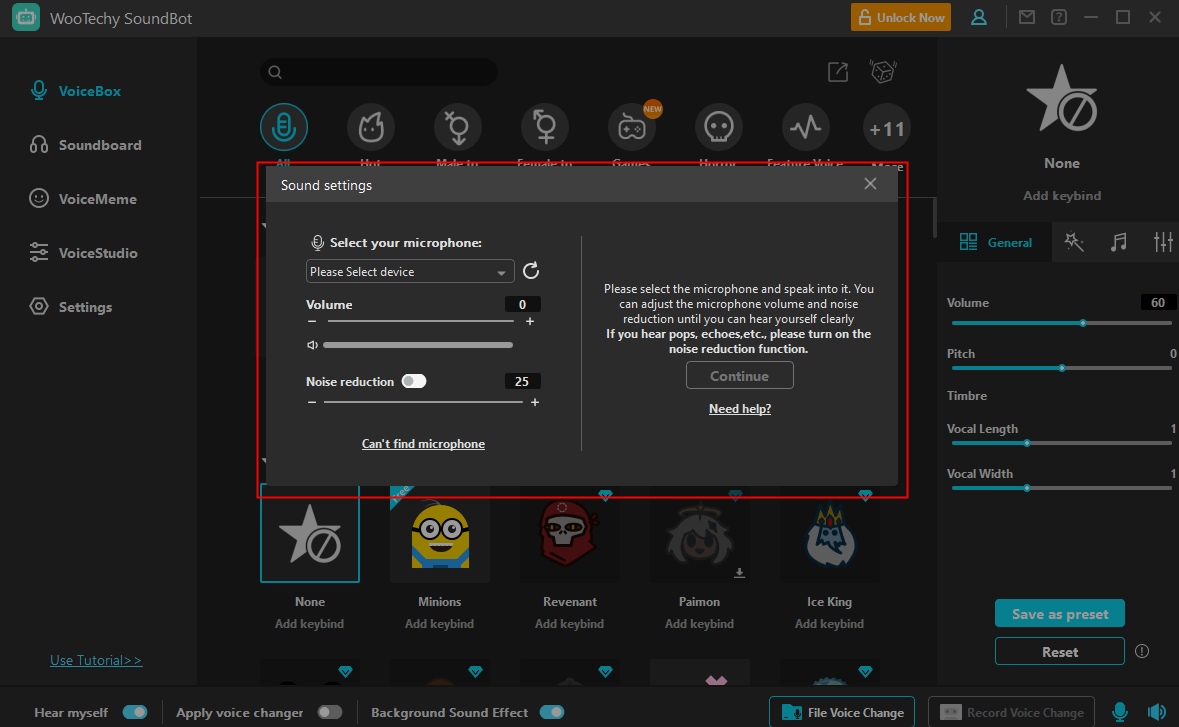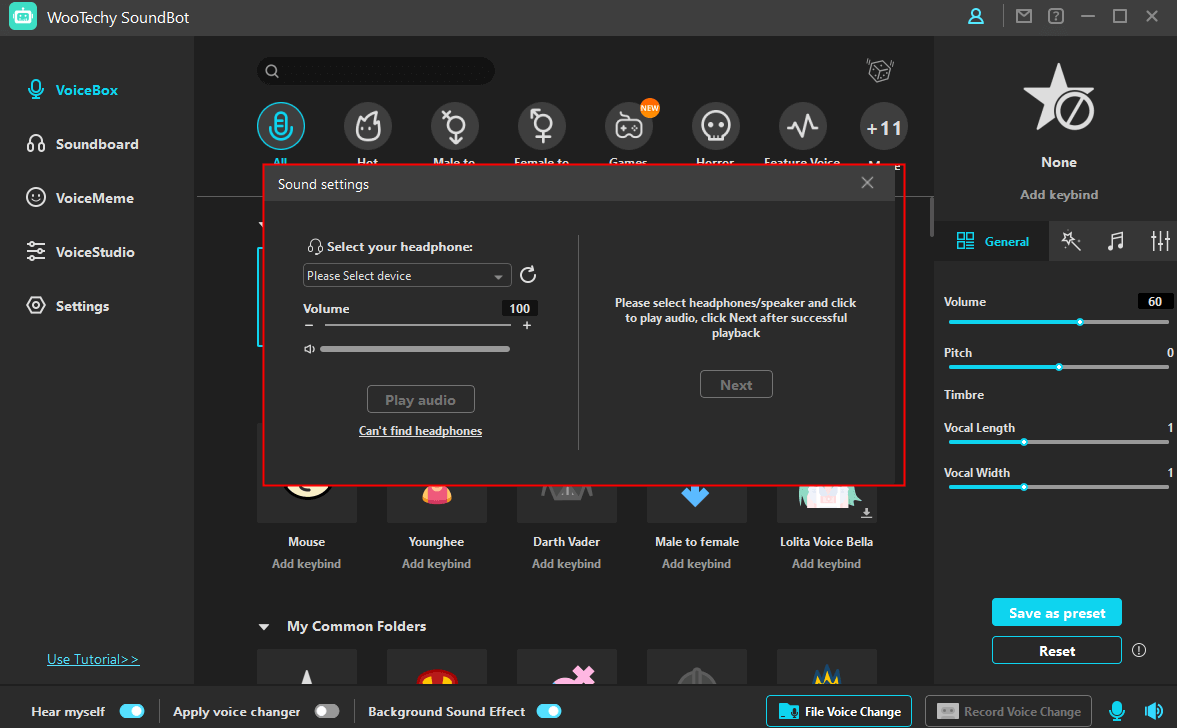 Download and install Valorant from the Epic game store. When the installation is complete, you will have to change the sound input settings for the game to ensure it picks its sound from WooTechy SoundBot instead of your computer's Microphone.
To change the sound input source, go back to Valorant and go to Settings > Audio > Voice Chat>Voice Chat Input Device and select the Microphone. You will now have to choose Voice Changer Virtual Audio Device as your microphone.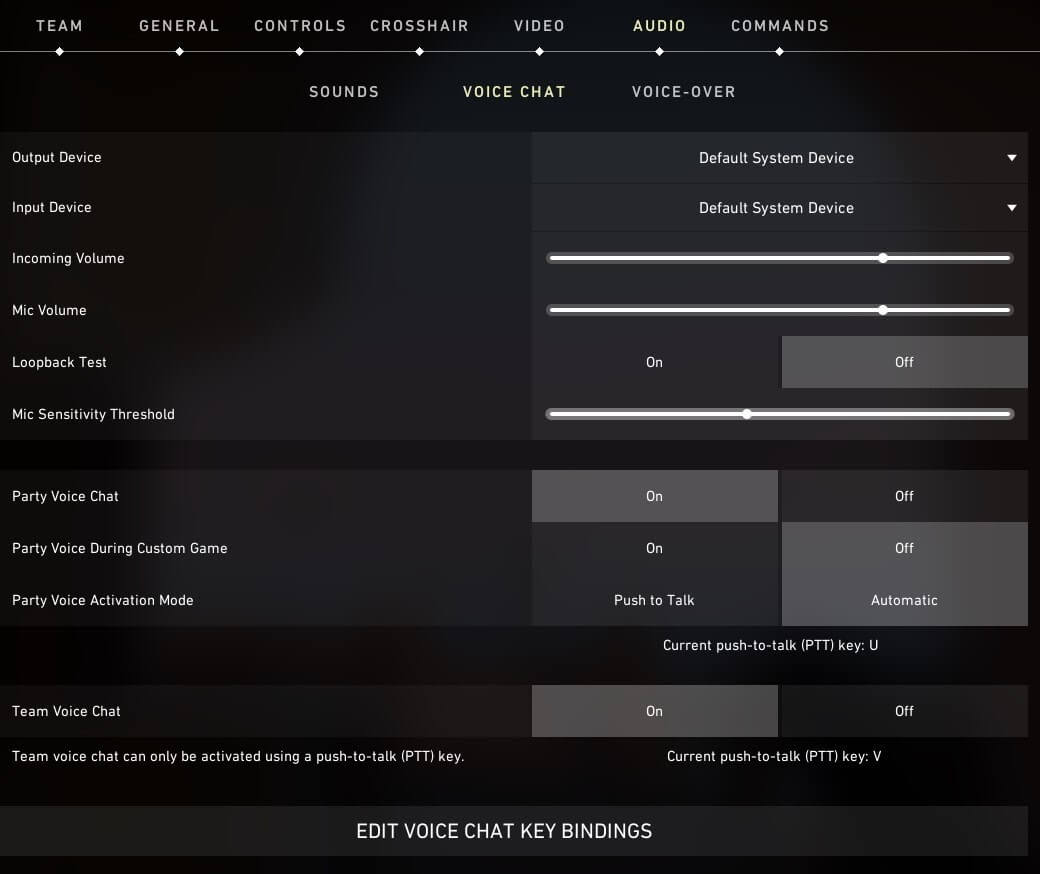 After making this change, all the sound getting into the Valorant game will come from the WooTechy SoundBot app instead of the default mic on your PC.
The SoundBot app also allows you to change the microphone. So, you can either use your computer's built-in speakers or a dedicated mic connected via USB. You can change the audio input device by opening the app's settings and then selecting the microphone of your choice.
The final step is choosing the voice filter or sound effect you want to change or add to your voice. To make this change, open WooTechy SoundBot and select VoiceBox from the left menu bar. You can now choose from the many available effects that you can apply to your original voice.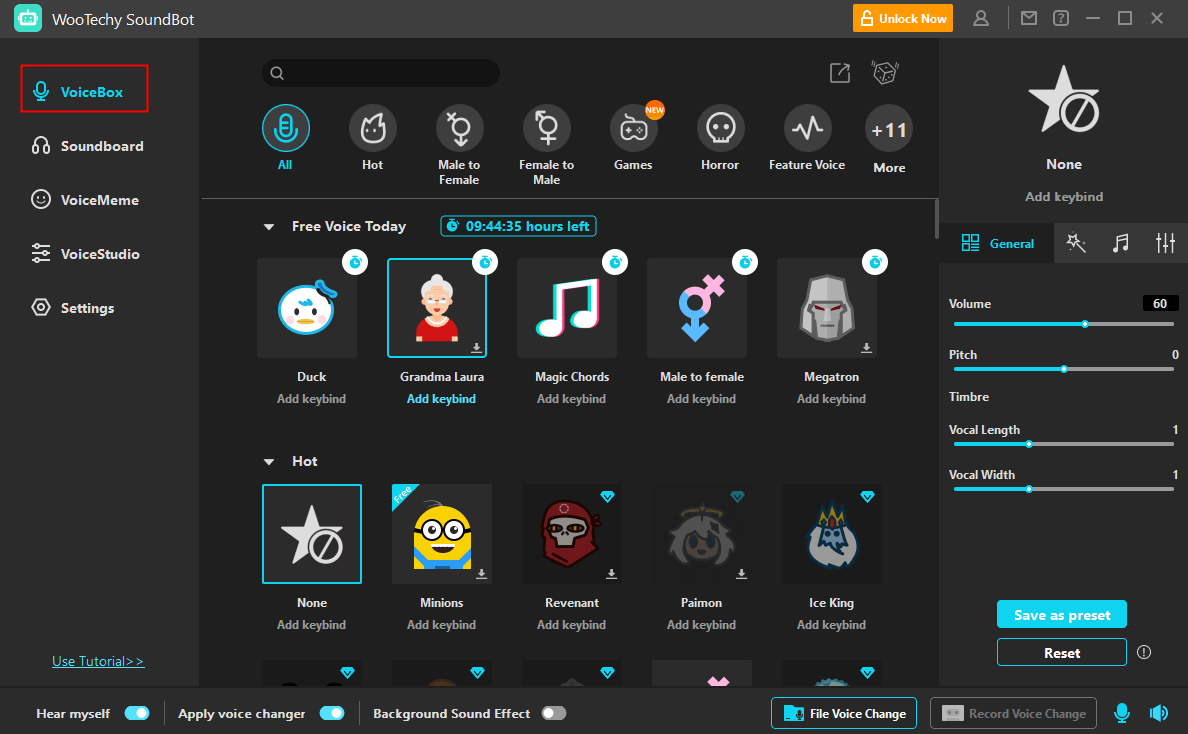 For a better experience, SoundBot also allows users to change the volume of the input sound. You can adjust this volume from the app's settings. There is also the option of enabling noise reduction, which eliminates most background noise to make your voice clearer to your teammates in the game.
Pricing
WooTechy SoundBot offers 5 free voices every day, but its premium version provides all the app's features. The pricing of the premium version is as follows;
1-Quarter plan at $12.95
1-year plan at $19.95
Lifetime plan at $39.95
All of the above plans give you access to every feature in this app.
Part 2. How to Use Girl Voice and Soundboard in Valorant?
WooTechy SoundBot offeres various gamer girl voice filters and has a Soundboard function that you can apply various effects in games. To use girl voice and soundboard in Valorant:
First, you need to change the audio input settings of Valorant. Open the settings of Valorant, go to Audio > Voice Chat>Voice Chat Input Device and select the Microphone.
Once this is enabled, open WooTechy SoundBot, click VoiceBox and select the Male to Female voice effect. Your voice will now automatically sound like a female.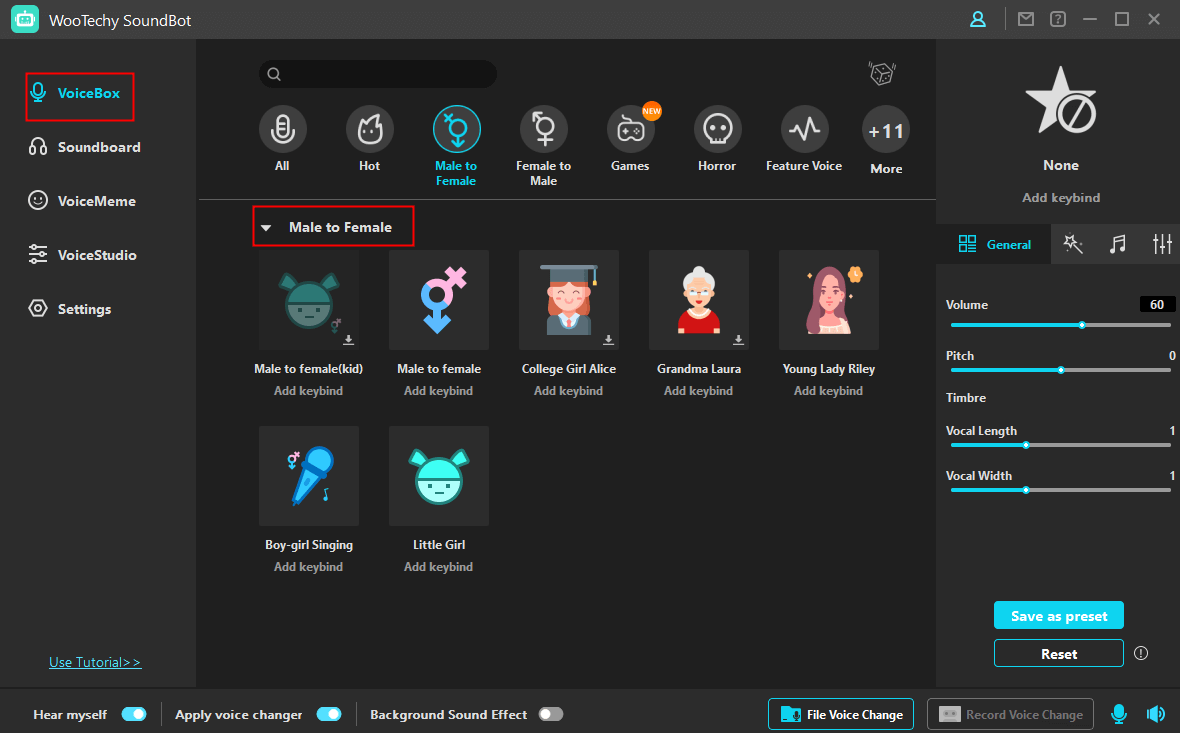 Within WooTechy SoundBot, click Soundboard to make changes if you wish to.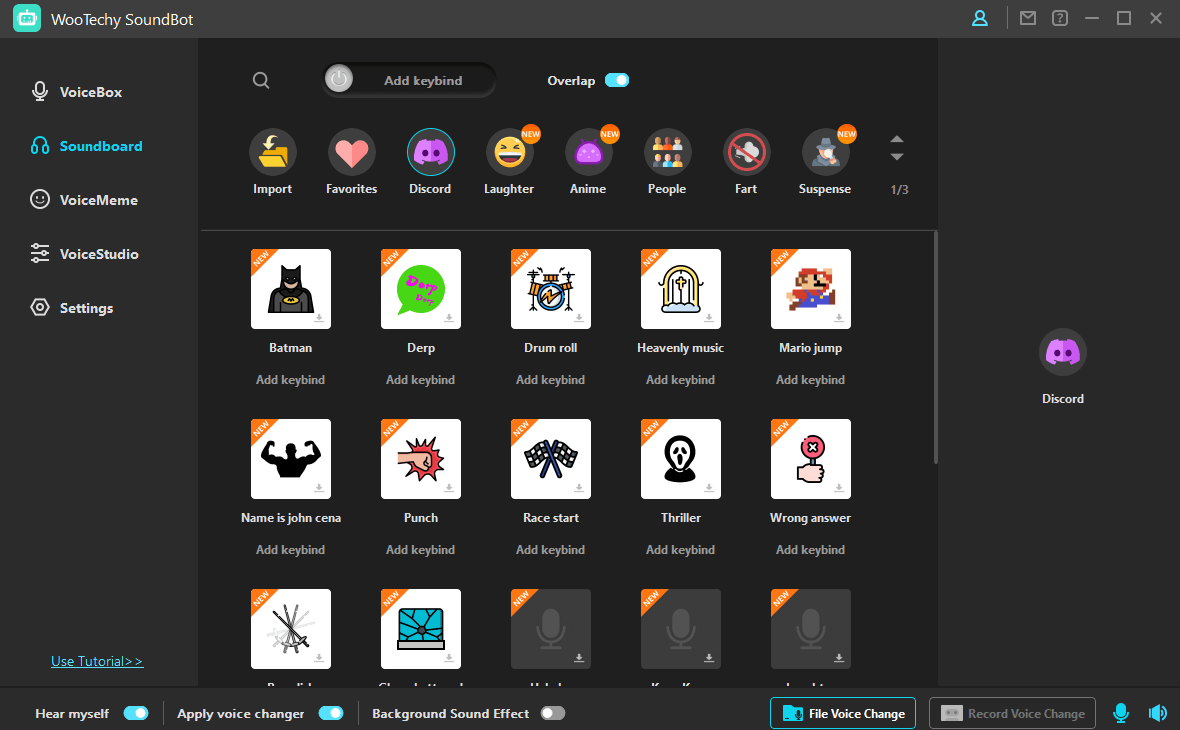 Conclusion
WooTechy SoundBot is a reliable voice changer valorant tool that anyone can use to change their voice and have more fun playing this game. It gives you access to hundreds of voice effects you can choose from to implement the one you love the most. With features such as noise reduction and adjusting the volume of your microphone input, this tool does its best to improve the clarity of the voice it picks from your microphone.  
If you are looking for a voice change in Valorant, WooTechy SoundBot is one of the best options out there. Download and install WooTechy SoundBot to get started changing your voice in Valorant.