Are you looking for Gru voice changer? Worry no more! You are in the right place! After the events of Despicable Me (2017), the newest sequel, Minions: Rise of Gru, returns us to the bumbling, endearing world of the Minions. Making a minion impression is a great technique to make other people laugh and have a good time.
Your voice alone won't get you very far in learning Minions. Here's where voice-altering applications for the minions come in help. Find out which Gru voice changer is the best for your specific device with our in-depth article review written by industry professionals.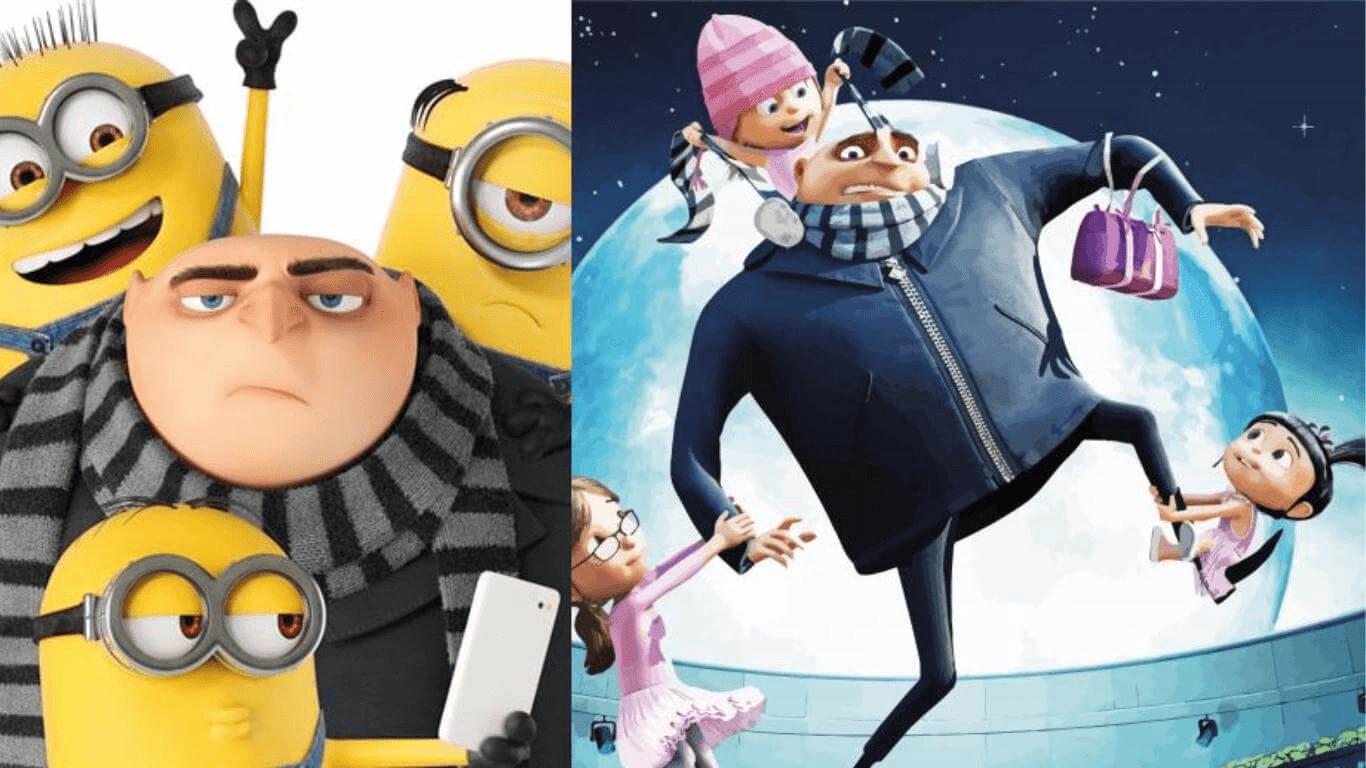 Part 1. Story of Gru Character in Minions You Can't Miss
With each Despicable Me film, Illumination expands our conception of a villain. The latest spin-off, Minions: The Rise of Gru, follows a little boy as he becomes a supervillain and, eventually, a government spy. In this film, we see that everyone's favourite supervillain, Gru, is secretly a hero.
The voice of Pierre Coffin provides the Minions' distinct personality. The Minions will stop at nothing in their effort to get Gru to recruit them and proclaim him to be their "mini-boss." Even while voicing the younger version of Gru, Steve Carell is convincing in his performance.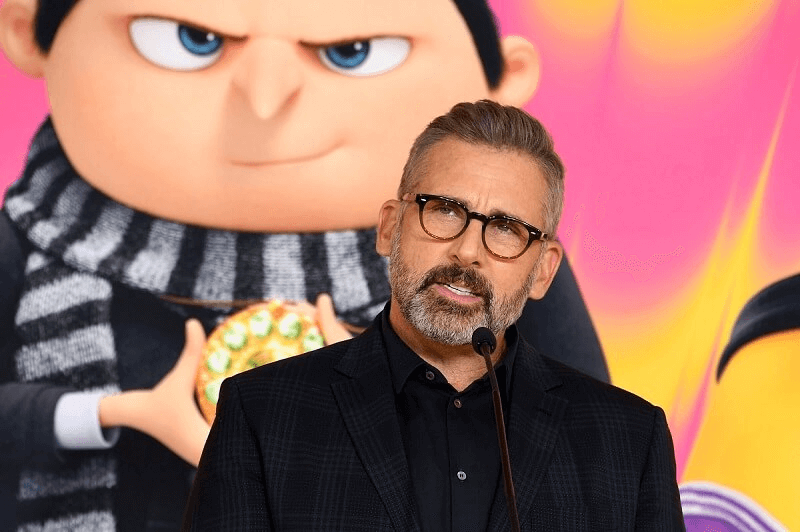 The Features of Gru Voice
Clear, Deep Tone: Gru's voice has a clear, deep tone with a distinct, authoritative sound.
Variety of Emotions: Gru's voice can convey various emotions, from anger and disappointment to joy and happiness.
Intimidating Quality: Gru's voice is often used to intimidate others, as it carries a certain degree of authority and power.
Characterization: Gru's voice helps convey his character traits, such as intelligence and loyalty to his Minions.
Part 2. Does Gru Play An Important Role in Minion Cartoon?
Yes, Gru is a pivotal character in the Minion cartoon, serving as the main protagonist and adversary. He's a scientist-turned-supervillain who wants to rule the planet. His ambition as the head of the Minion army is to become the world's most powerful villain.
Gru is a fan favourite because of the Minion cartoon's contrast between his ambitious nature and the Minions' goofy antics.
Part 3. How to Do A Gru Accent?
Since Gru character in Minions is pretty popular among audiences, there are many people now asking how to make their voice sound like Gru's voice. So, is it possible to make one's voice sound like Gru's voice?
Of course, it's possible and it's pretty easy. There are various tools that have been developed to aid in Gru voice changer. Therefore, we will take you through WooTechy SoundBot, a highly recommended and perfect tool for a Gru voice changer.
If you are interested in Gru voice changer, you should look no further.  SoundBot can help you change your sound like Gru's voice in real time. Moreover, you can also choose Minion voice effect to change your voice sound like cute Minions.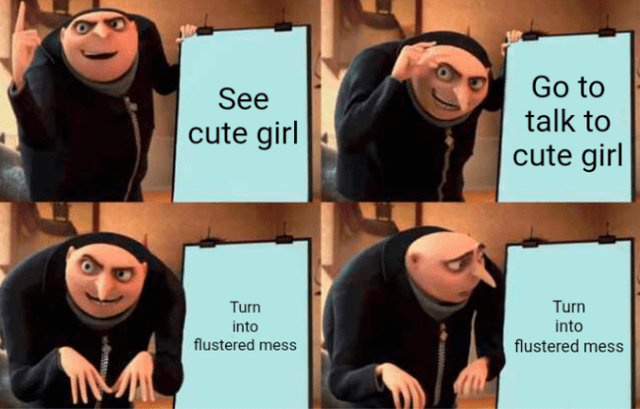 What Are the Features of WooTechy SoundBot?
75.000.000+
Downloads
More than 500 sound effects: You can access various sound effects using SoundBot, such as Gru voice effect, Space Marine voice effect, Elf voice effects and so on.

Intelligent voice instructions: Identifies voice commands and responds appropriately by carrying out the specified activities.

The production of videos and voiceovers: Do you want to make videos or voiceovers? You have access to a powerful platform with SoundBot, which you may use to create videos and voiceovers.

Customizable audio settings: Users can alter several aspects of the audio settings, such as the equalization, bass, and treble.
How to Use SoundBot Gru Voice Changer?
Step 1: Downloading and launching of WooTechy SoundBot on the computer.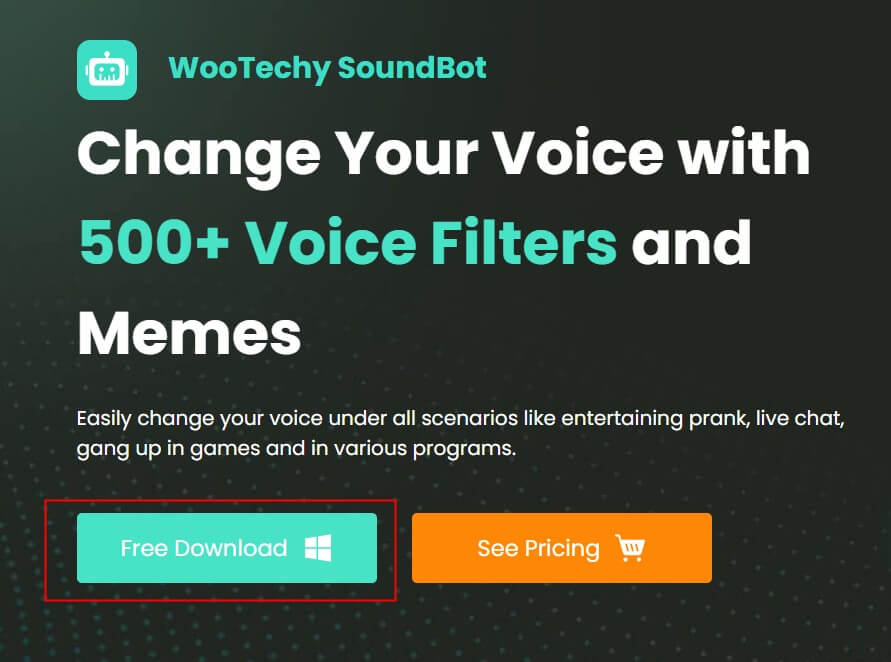 Step 2: Choosing the correct output and input devices.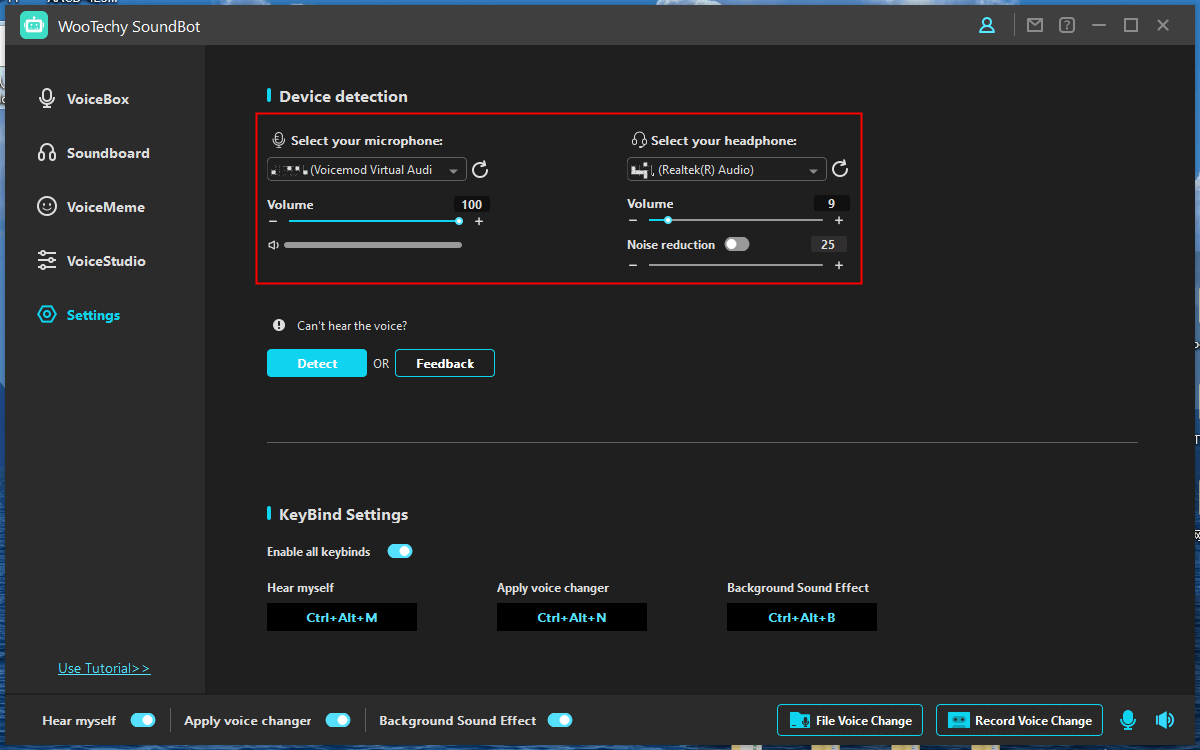 Step 3: Confirm voice sound effects, just select Gru voice effects, then you can speak to the Microphone and change your voice sound like Gru's voice in real time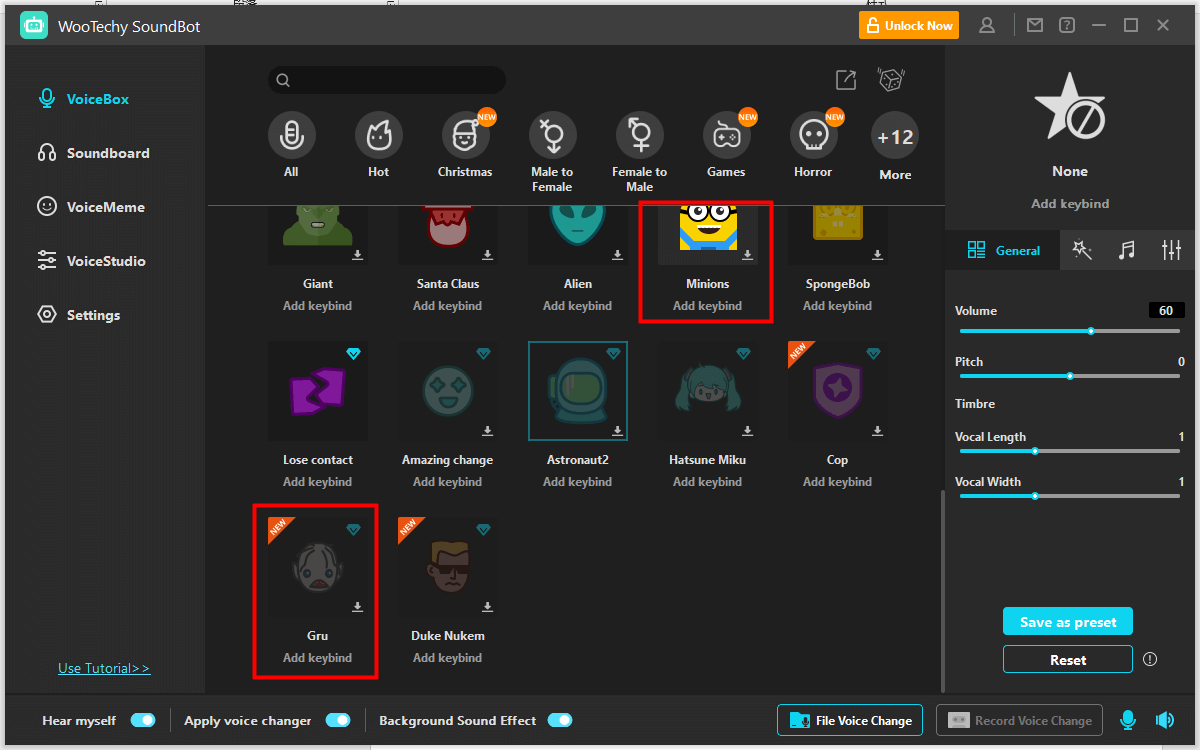 Step 4: Changing your voice on various platforms as you like.
Part 4. When Can You Use Gru Voice?
Do you know how to use the Gru voice? There are various ways in which Gru voice can be of great help in driving out your intended information. Here are some of the ways to use Gru voice;
Playing games
If you want to make your gaming experience exciting and enjoyable, then Gru voice is the way to go. It offers unique and funny voices that will ensure you are entertained.
Play jokes with friends and family
Make your loved ones and friends laugh by playing a practical joke on them using Gru Voice, which features a variety of amusing voice effects.
Get funny dubbing to video
Get humorous voiceover work done on your video with Gru Voice. It can add a new dimension of fun to your videos.
Conclusion
Well, use an interesting voice changer like SoundBot Gru voice changer can help rich your life a lot. Just click the Download Now button below, you can hold this excellent tool and change your voice to various sound effects as you like.