Are you looking for a way to bring some humor into your conversations? Known for his extensive political career, Joe Biden announced his bid for the presidency in April 2023 and began with his inauguration on the 47th Vice President of the United States. He has become a popular figure on the internet thanks to his memorable quotes and gaffes. You may have come across Joe Biden soundboards and memes that feature his humorous moments.
But have you ever thought about using an AI voice changer to prank your friends with Joe Biden's voice? In this article, we'll take a look at the best Joe Biden AI voice Generator that you can use to get his iconic voice and add some fun to your conversations. Keep reading to learn more!
Part 1: Hottest Trend in Using Joe Biden AI Voice
Using President Joe Biden's AI voice is the most recent TikTok trend. Users are using artificial intelligence to mimic the President's distinct voice and using him to narrate gaming videos for well-known titles like Overwatch 2 and Minecraft. Isn't that really funny? These amusing and interesting videos, which depict President Biden arguing virtually or acting out other unexpected situations in the gaming world, are becoming more and more popular. Not only President Biden but other former presidents of the United States, such as Donald Trump and Barack Obama, have also been the target of this trend.
Well, no doubt, as individuals come up with inventive methods to employ AI for producing interesting and entertaining content incorporating the President's voice or other celebrity voice, the trend emphasizes how technology and entertainment are changing.
Part 2: Change Voice to Joe Biden AI Voice in Real-Time--Joe Biden Voice Changer
2.1 Overview of Wootechy SoundBot
Wootechy SoundBot is not your average voice changer for PC. It's a revolutionary tool that elevates the entertainment value of your live chats, conversations, and gaming sessions. With SoundBot's cutting-edge AI technology, you can transform your voice in real time and experiment with a vast array of language filters and sound effects to create a one-of-a-kind persona.
But what sets SoundBot apart is its built-in voice recorder and file voice modulator function, allowing you to record your voice and modify it with different filters to become various characters. Content creators, gamers, and anyone who enjoys having fun with their voice will love SoundBot. If you want to take your conversations and content creation to the next level, look no further than SoundBot.
75.000.000+
Downloads
Real-time voice modulation capabilities for a variety of entertaining scenarios, including pranks, live chat, and gaming.

Ability to change your voice in popular programs and games for maximum versatility.

Over 400 unique sound effects and over 125 Voice Filters can be chosen.

Over 400 hilarious voice memes enhance the fun factor. (Editing Meme is supported.)

Options to apply voice changes to pre-recorded files as well as real-time conversations for added flexibility.

Built-in recording functionality to capture your voice changes and share them with others.
2.3 Steps to Get Joe Biden Sound
-Download
The first thing you need to do is to download the SoundBot for free. You can download and install it on your PC. Once downloaded, launch the app. You will see the interface of SoundBot
-Set Device
Upon launching the application, choose the microphone input device and headphone output device. You have the option to modify your voice in real-time or import pre-existing audio recordings.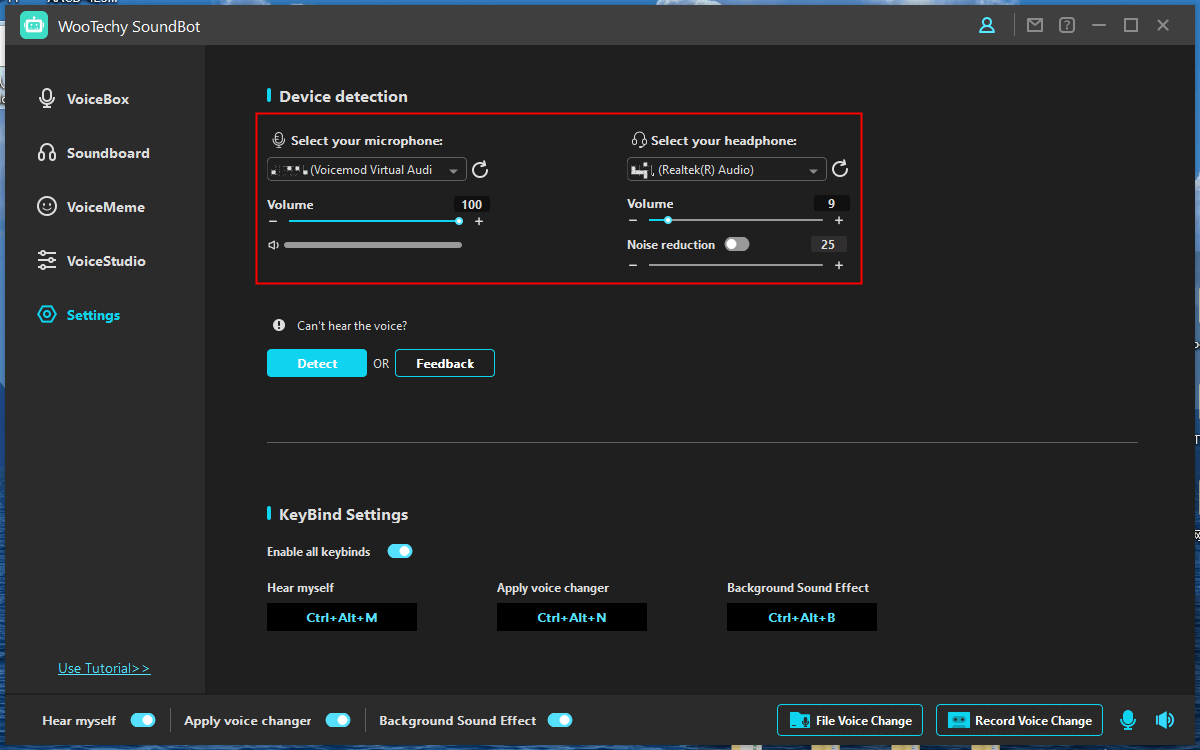 -Choose the Voice Effect of Joe Biden in AI Voice and Start to Change
You will now have a lot of options to choose from. In our case, you want the voice of Joe Biden. Choose Joe Biden's voice effect and begin changing the voice. Isn't that really easy?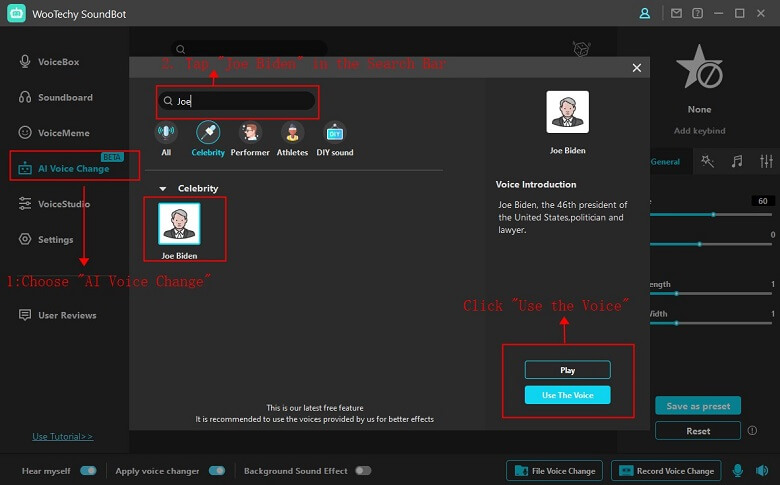 Tip 1: Use or Generate Joe Biden Voice Memes
SoundBot offers over 400 voice memes, including Joe Biden's voice Meme, to enhance your chats and content creation. You can also generate your own voice memes by recording your voice with a filter and saving it as a preset. This feature allows you to create custom voice memes that suit your unique style and sense of humor.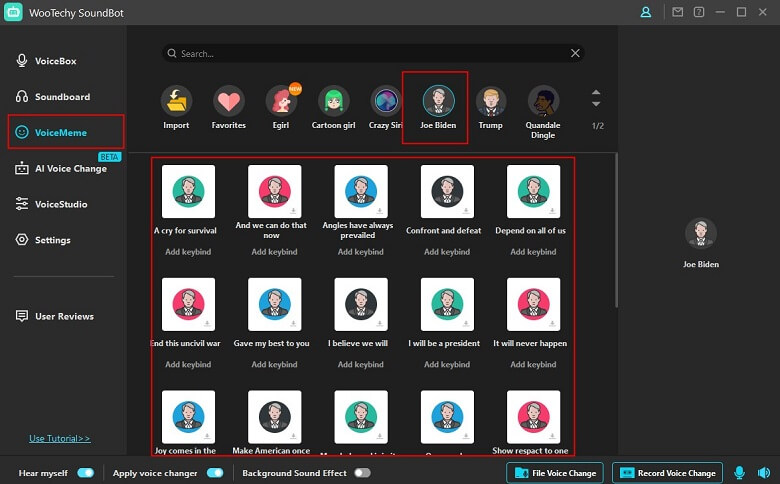 Tip 2: Use Other Voices in SoundBot
Besides Joe Biden's AI voice, SoundBot offers a wide range of voice effects, including male and female voices, robots, aliens, and animals. You can experiment with different voices and filters to create unique characters that suit your needs. This feature is ideal for content creators, gamers, and anyone who enjoys having fun with the voices.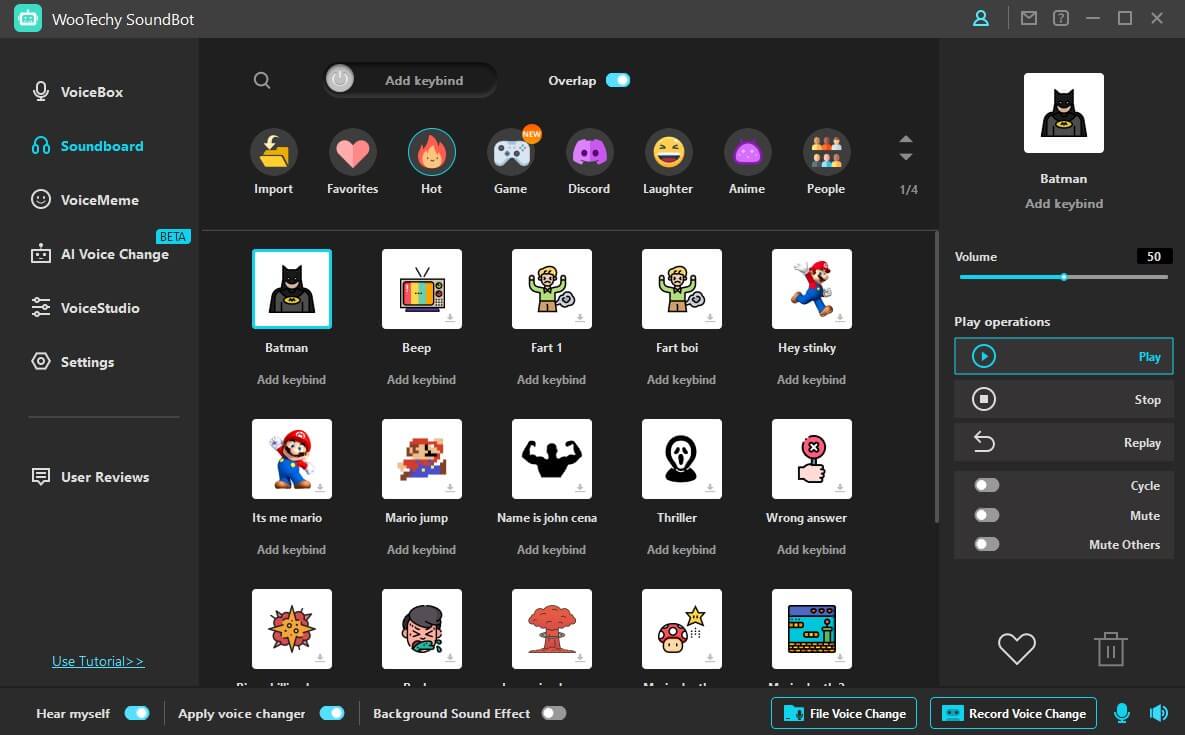 Tip 3: Freely Autotune Your Voice in Voice Studio
SoundBot's Voice Studio allows you to autotune your voice and add various effects, such as reverb, chorus, and echo. This feature is ideal for content creators who want to enhance the quality of their voice recordings and make them more engaging. With Voice Studio, you can create professional-quality voice recordings that stand out from the crowd.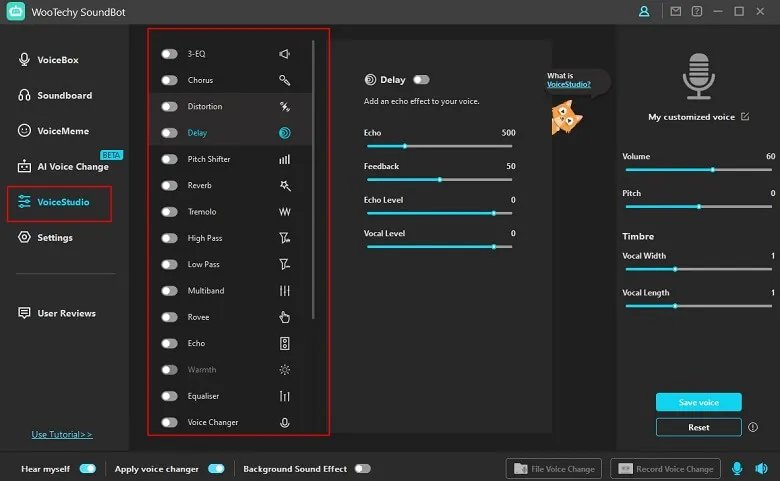 Part 3: Change Text to Joe Biden AI Voice--Joe Biden Voice Generator
In addition to get Joe Biden AI voice in real time with the AI voice generator, you can also convert text to Joe Biden AI speech. Here we reviewed and provide 2 text-to-speech tools for your reference.
1. TopMedia
TopMedia is an online platform that uses advanced AI technology to process images, audio, and video. It provides a range of services, including video and image recognition, voice and speech recognition, and natural language processing. It can be used for business purposes as well as for individuals who want to have some fun using this amazing tool. There are a lot of benefits to using this tool. The only drawback is the limited number of words to be changed. Even so, these include high accuracy and quality, high efficiency, ease to use, and massive popularity, making it a really reliable tool.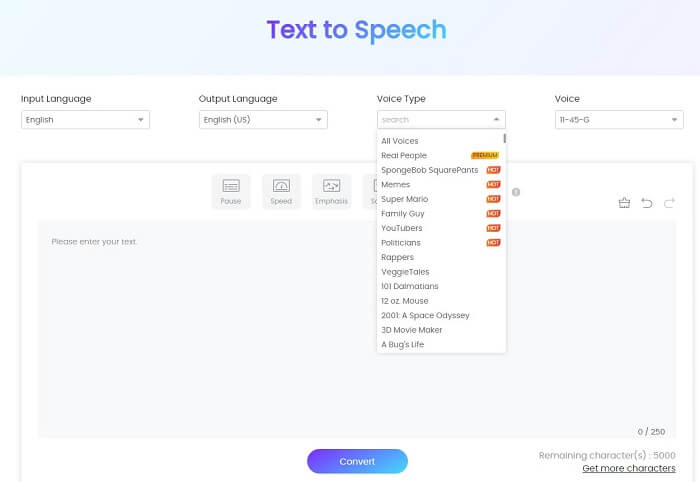 2. ElevenLabs
Modern AI speech software from ElevenLabs provides the most realistic and adaptable voice generation abilities available. With ElevenLabs, authors and publishers can use top-quality, realistic voices that can express a variety of emotions and tones to bring their stories to life. The platform provides a number of features that let content producers customize their work for a variety of purposes.
But for the content creator, this product is less economical. You have to get a premium to use the related features.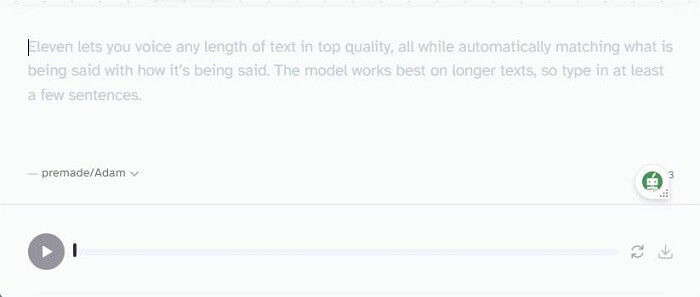 Part 4: The Hottest Joe Biden Voice Memes
There are 3 hottest Joe Biden voice memes here. You can also find more GIF meme in tenor.com
Joe Biden Meme-1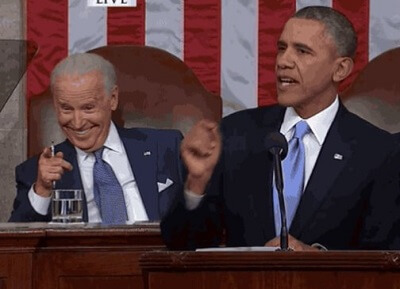 Joe Biden Meme-2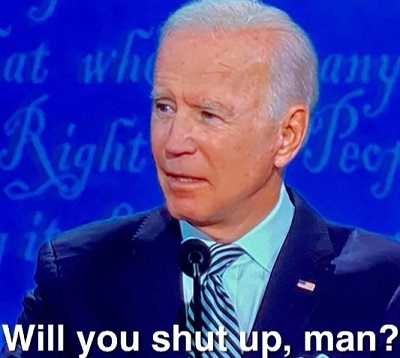 Joe Biden Meme-3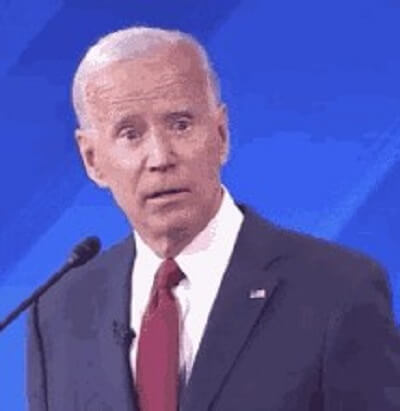 Part 5: Hottest Questions about Celebrity AI Voice
1

Which Celebrity Voice Is the Most Popular?

There are a lot of celebrities who have famous voices. A few of the best ones include Donald Trump, Taylor Swift, and Joe Biden. You can also find these celebrity's voice and change your voice in SoundBot.
2

How to Generate Joe Biden's Voice in TikTok?

There are a lot of ways through which you can easily generate the voice of Joe Biden on TikTok. However, the most reliable method is using the Wootechy SoundBot. It is easy to use and can help you produce top-quality results.
3

Is it Safe to Use AI Voice?

As long as you use it for the purpose of entertainment, there is no harm in using AI voice, and it is absolutely safe. However, it is never recommended for any type of illegal purposes.
Conclusion
In conclusion, the use of AI voice technology has created new possibilities for entertainment and content production, including the capability to alter your voice to sound like famous people like Joe Biden. Getting Joe Bide Ai voice is not difficult as long as you use a reliable tool.
From convenience and the accuracy, the Joe Biden AI voice changer that we recommend is the Wootechy SoundBot, which can be used to change your voice in real-time or produce Joe Biden's voice MeMe freely. These tools offer a variety of features and advantages, including over 400 distinctive sound effects and the capacity to adjust content to particular requirements. Even though AI voice technology can be entertaining and enjoyable, it's crucial to use it responsibly, ethically, and without intentionally misleading or harming others. Have a try and get Joe Biden AI voice now!