With WhatsApp being used on billions of devices daily, many people have had the problem of their WhatsApp being slowed down with time gone by. This is most likely why you are here. The possible reason may be that you haven't cleared your WhatsApp cache.
Maybe you haven never known about where WhatsApp cache, not mention to clear it. In this article, it will put forword usefuly methods to troubleshoot how to clear WhatsApp cache, and several relevant points you need to know about WhatsApp cache.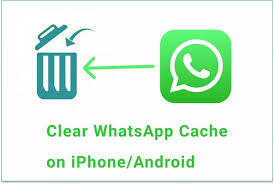 Part 1. What Happens If I Clear Data on WhatsApp?
People that are not tech savvy may not know what "cache" means and how it affects their WhatsApp usage. Cache is simply the temporary storage that WhatsApp uses to operate the app.
This is very different from the storage WhatsApp uses for saving your photos, videos, and chat messages.

WhatsApp cache can be safely removed without errors or corruptions to your chats or saved media. However, it can also be built up if you don't restart your phone often or always have WhatsApp open.

There may also be a bug in the code that skips clearing the WhatsApp cache and thus will build up over time.
Part 2. Why Should I Clear WhatsApp Cache?
There are a few main reasons why anyone would want to clear their WhatsApp Cache. Some of them are:
Improve performance of your WhatsApp.

Fix bugs/glitches, in order to appear some stuck when using WhatsApp.

Free up storage on your device.

Fix any issues such as crashing or freezing.
Part 3. How Do I Clear Up WhatsApp?
Now that we know what clearing your WhatsApp Cache means and the benefits it can bring to your device, here is the key point you most care about : how to clear WhatsApp Cache on both iPhone and Android.
3.1 Clear WhatsApp Cache from WhatsApp App
For iPhone users:
Step 1 Go to your WhatsApp Settings on the bottom corner.
Step 2 Click Data and Storage Usage > Storage Usage
Step 3 Select useless messages and click the Delete icon.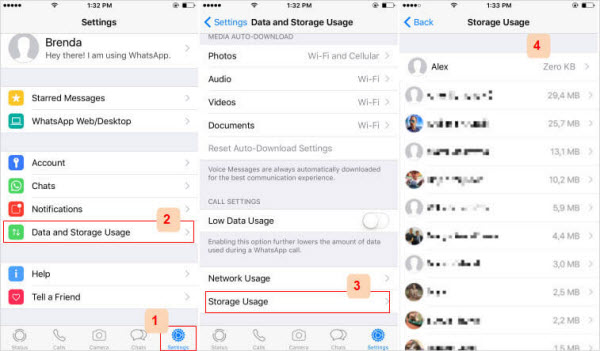 This process is much simpler on Android, as WhatsApp is more likely to encounter issues due to Android's wide variety of devices.
For Android users:
Step 1 Open your WhatsApp, tap on the three vertical dots in the upper right coner.
Step 2 Click Settings > Storage and data > Manage storage, where you can see all your WhatsApp chats, tap on the chats.
Step 3 Select the WhatsApp chats you don't need, then click the Delete icon on the top right corner.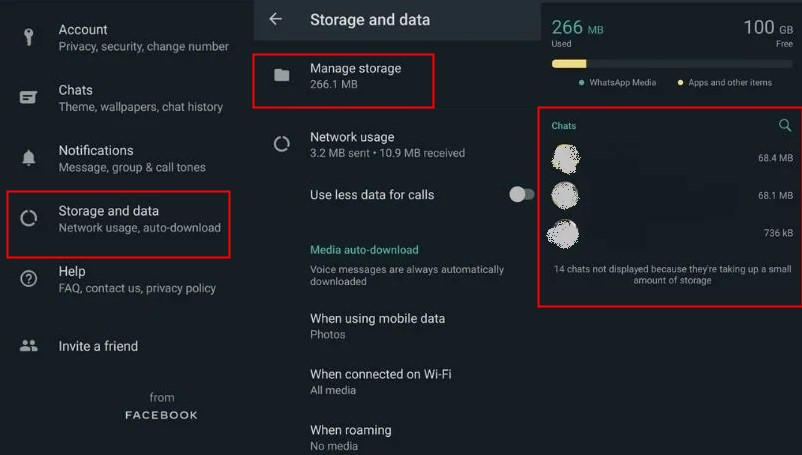 Not only will this remove the WhatsApp cache, but it will also clear the cache of all other apps, which might help because other apps' data could interfere with WhatsApp.
3.2 Clear WhastApp Cache from Phone Settings
Using phone settings is another good method to clear WhatsApp cache, the following will respectively explain how to clear up WhastsApp cache on Android and iPhone devices.
For iPhone device
Step 1 Go to your iPhone Settings, and scroll down, you can fins General.
Step 2 Click General > iPhone Storage > WhastApp > Offlaod App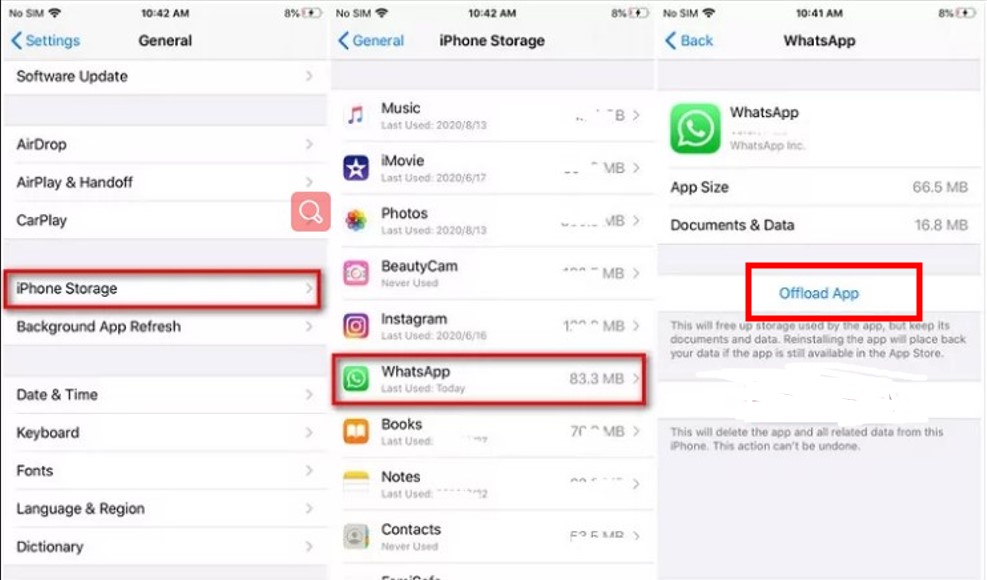 For Android device:
Step 1 Open your phone, navigate to Settings and scroll down to find App & notifications.
Step 2 Select App & notifications > WhatsApp > Storage & cache > CLEAR CACHE.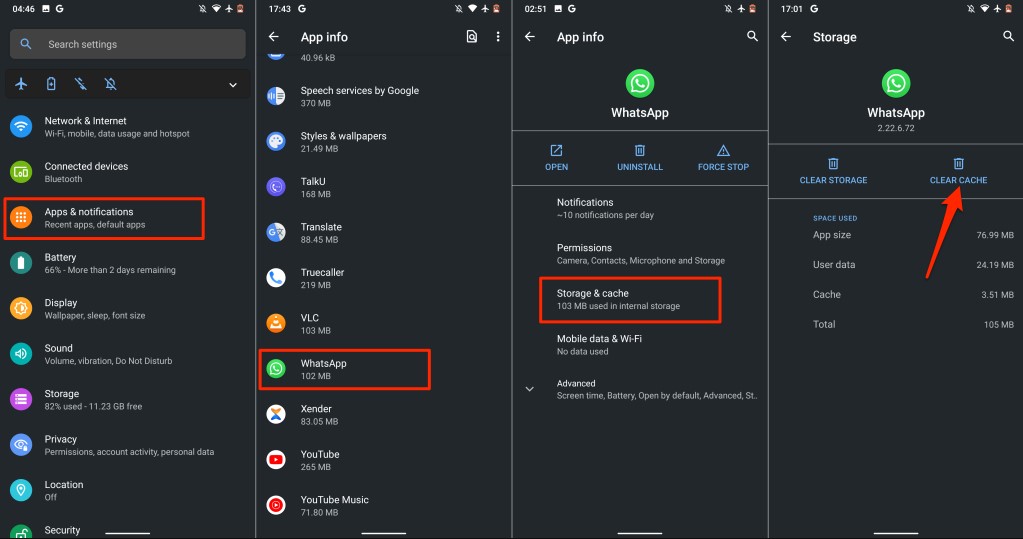 Bonus Tip: [100% Free] Back up all the WhatsApp Data to PC
While you are clearing WhatsApp cache, sometimes it can cause you to lose all of your data, which is highly detrimental. To prevent this, you should back up your WhatsApp data regularly so that they can be kept safely and you won't take any risk to lose anything.
If you don't have an good idea to back up your WhatsApp data, then give it a try to use WooTechy WhatsMover, Which the most brilliant WhatsApp backup tool I have ever used. With this tool, you can easily back up all your WhatsApp data at a time immediately. Morever, you are able to complete backing up all the data without costing any cent.
WooTechy WhatsMover – One in A Million
100.000+
Downloads
Great Availability: Allow to work with WhatsApp and WA Business on both iPhone and Android tablets/phones, including all major brands like Samsung, LG, Huawei, Motorola, Xiaomi, and more.

No Data Loss: Ensure your valuable data always safe, and the backup files are kept in seperate folders and won't be overwritten or automatically deleted.

Unlimited Storage: Allows to back up all the WhatsApp data from your phone to the computer without any OS or storage limitation.

High Success Rate: Just 2 clicks of mouse are needed during the whole backup process.
How to Back up WhatsApp Data with WhatsMover Tool:
Step 1 Install WooTechy WhatsMover and connect your phone to computer with a USB cable. Open up this tool.