If you are a regular user of WhatsApp, you have definitely come across the thought of deleting all of your WhatsApp chats. Maybe it's over safety concerns, maybe you don't want to use the app, switch a new phone, or you just simply want to get a fresh start on a new account.
Whatever the case may be, you must desire an available alternative to help you out. So this article is right here to share you about how to delete WhatsApp messages permanently, and also do a deeper clean by removing your history backups to achieve deleting your WhatsApp messages permanently.
Part 1. Can WhatsApp Chat Be Deleted Permanently?
Yes, absolutely! Any user can delete WhatsApp messages permanently if you are within a day of sending the message. Otherwise, you will only be able to delete it for yourself, and everyone else will still be able to view it. Below we will go over how to delete your WhatsApp messages permanently.
Maybe you also wonder to ask "how can I permanently delete whatsapp messages from both sides". Unfortunately, due to the privacy settings of WhatsApp system, we cannot get available way to remove this problems. So, we can just delete the WhatsApp messages from our own side permanently.
Part 2. How Can I Delete WhatsApp Messages Permanently Without Recovery?
There are several available methods to help you sovle the problem on how to delete WhatsApp messages permanently. The following will give you a full explaination about 5 useful methods to help you remove this issue.
2.1 Delete WhatsApp Messages Permanently from WhatsApp Itself (Android & iPhone)
A. From Chats
Deleting your message from a private conversation is very simple.
Open WhatsApp and go to the private chat with the message that you want to be deleted.
Find the message and tap and hold on to it.
Click Delete icon > Delete FOR EVERYONE.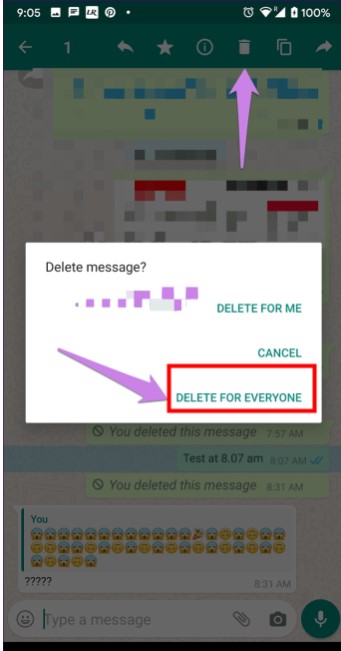 B. From Group Chats
If you want to delete all the messages sent in the group chat, follow the instructions below:
Open WhatsApp and go to the group chat you want to delete.
Tap on the options panel in the top right corner.
Click on Exit Group > Exit.
Now, on the main page, tap and hold on the group chat and click Delete.
2.2 Delete WhatsApp Messages Permanently from the Phone Memory (Android Only)
Generally, most of you will back up all the WhatsApp data to your phone memory as Android users. Therefore, you also need to delete the backup to compete solving the issue. So how to delete whatsapp chat backup permanently? Keep reading, you can find the answer.
To Delete WhastApp Convensation
Go to your phone Settings and locate WhatsApp.
Ahead to the bottom to find all convensations, then click on Delete all conversations.
To Delete the Local Backup:
Go to Phone > WhatsApp > Databases.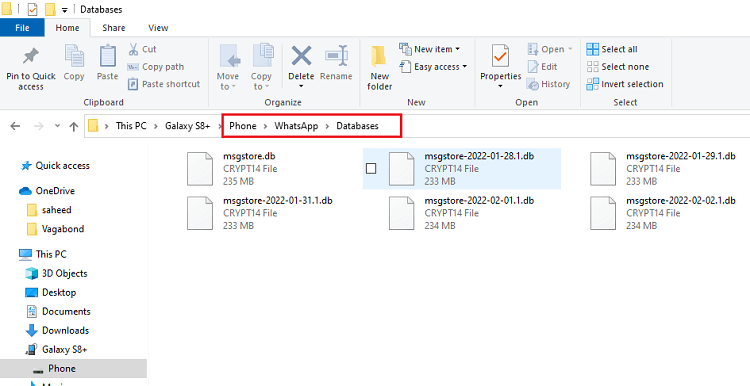 Find file manager > WhastApp folder, then hold on the database file, select the WhatsApp backup files, and click Delete, then all your WhatsApp backup on your phone can be erased.
2.3 Delete WhatsApp Messages Permanently from Google Drive Backup (Android Only)
Most of Android users will back up their WhatsApp data to Google Drive, so if you would like to delete the messages permanently, the WhatsApp backup from your Google Drive need to be removed, too.
To delete a Google Drive Backup:
Go on your computer and visit Google Drive. You will be able to find Backups.
Click Backups file to select the WhatsApp data you want to delete, then tap on Delete backup.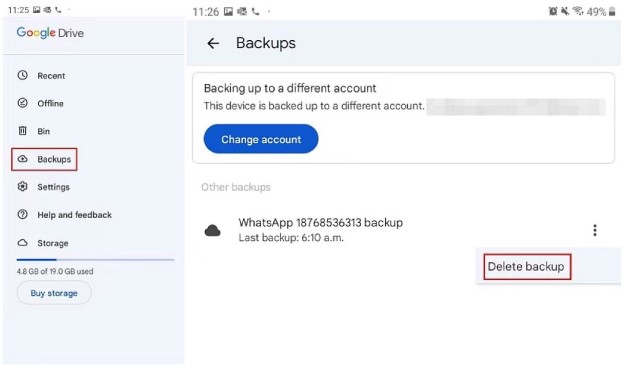 Note: If you want to turn off automatic backups, so your Google Drive doesn't get cluttered, go to your WhatsApp and click on
Settings > Chats > Chat Backup > Backup to Google Drive > Never
.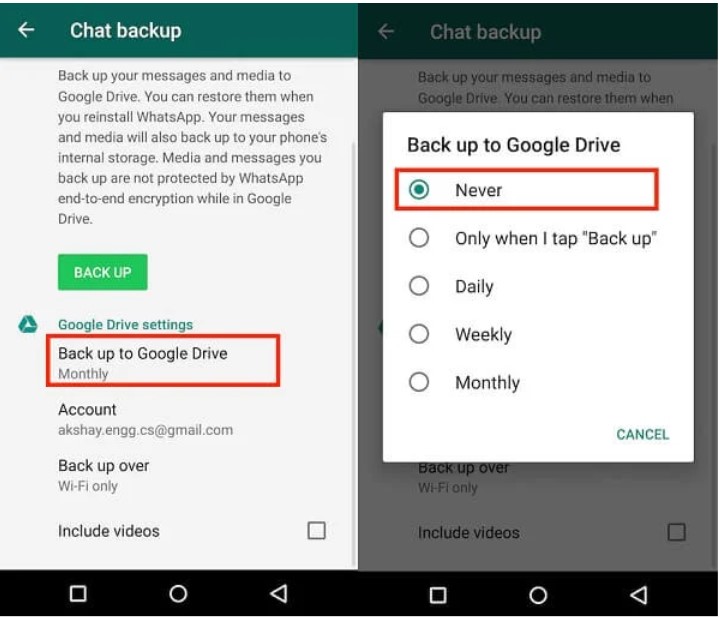 2.4 Delete WhatsApp Messages Permanently from iCloud Backup (iPhone Only)
How to permanently delete whatsapp messages on iphone? For iPhone users, you used to turn on automatic backup for WhatsApp on iCloud, you might have some WhatsApp backups lying around. Then to delete your WhatsApp backup from iCloud can follow the steps below:
Go to Phone Settings > Click on Your Name at the top > iCloud > Manage Storage > Backups.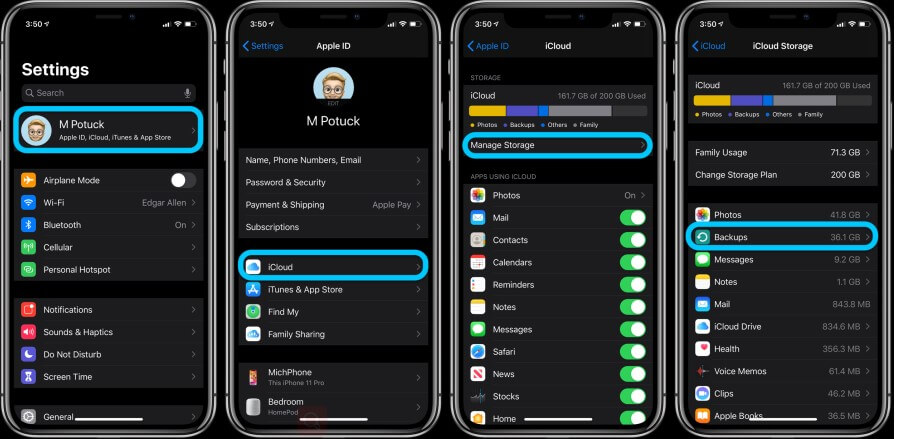 Open Backup files, select the WhatsApp backups you want to delete, then click Delete.
Open your WhatsApp, go to Settings > iCloud, then turn off the iCloud Drive, then you can automatically remove all backups you had of WhatsApp and prevent it from backing up in the future.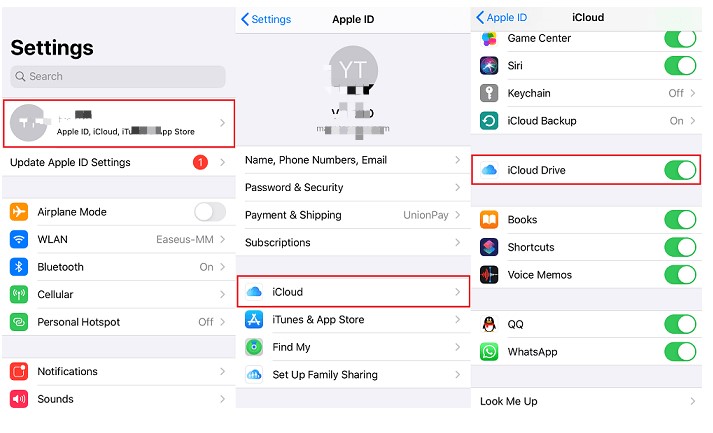 2.5 Delete WhatsApp Messages Permanently from iTunes Backup (iPhone Only)
There is still another methods to delete WhatsApp messages permanmently for iPhone users, That's to delete WhatsApp backup from iTunes, which is a popular tool for iPhone users to back up their WhatsApp data.
To Delete WhatsApp Backup from iTunes:
Go to the location where you backed up your phone (Usually in Documents or Desktop)
Find your WhatsApp backup file, click it, tap on Delete Backup. Now you have got 5 quick fix to solve how to permanently delete whatsapp chat. Your worry must be done!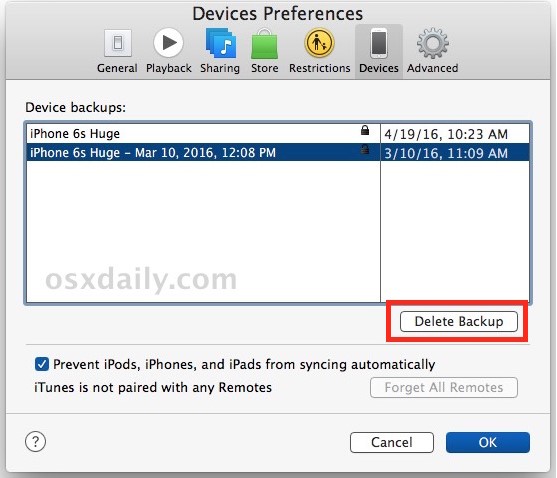 Bonus Tip: [100% Security] How to Transfer WhatsApp Chat to A New Phone
Suppose the reason why you want to delete all your WhastApp Messages is that you wish to switch your old phone and purchase a new smart phone, or you just want to abandon or resell the old phone. If that's true, for the sake of kindness and sincerity, I really would like to suggest you to transfer your WhatsApp messages from your old phone to your new phone to avoid any data loss or regrets.
To ensure the security of all your WhatsApp data, I am friendly to recommend you a brillant WhatsApp transfer tool -- WooTechy WhatsMover, which is one of the popular WhatsApp transfer tools in the world. If you haven't known about it, I am sorry to say what's a pitty for you.
WooTechy WhatsMover, as a completely offical and professional WhatsApp transfer tool, enjoys an overwhelmingly increasing WhatsApp users. Most importantly, this tool supports you to transfer the WhatsApp data on all brand of iPhone and Android devices including all major brands like Samsung, LG, Huawei, Motorola, Xiaomi, and more without any risks and limitation.
WooTechy WhatsMover – the One in A Million:
100.000+
Downloads
It allows to transfer all kind of WhatsApp data, such as messages, pictures, videos, documents and other attachments on WhatsApp or WA Business.

All the data will be protected during the whole transfer process and will appear on the new phone once the transfer is complete.

Support you to transfer all your WhatsApp data with 100% security and without any OS limitations.

Just one click is need to finish the whole transfer process with high success rate.
WooTechy WhatsMover -- Transfer WhatsApp from Android to iPhone Video Guide:
3 simple steps to complete the WhatsApp transfer operation:
Step 1 Install WooTechy WhatsMover tool on your PC. Ensure both phones are connected to the computer using respective USB cables. Launch this tool and tap on WhatsApp Transfer between Devices on the left plane.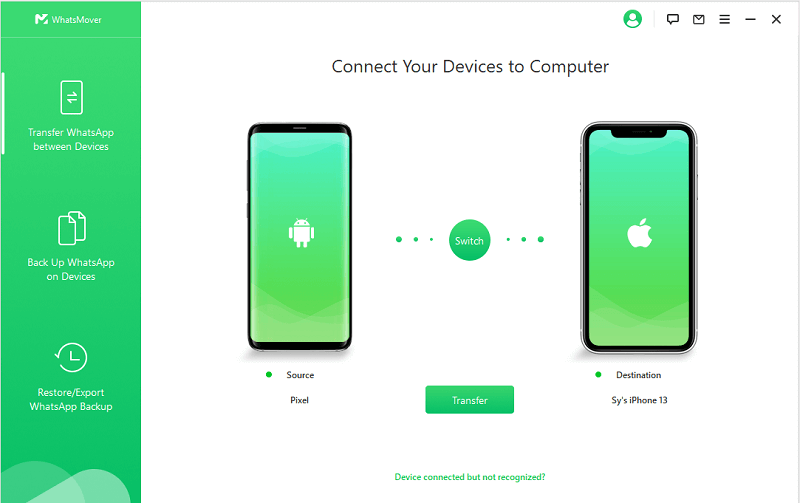 Step 2 Make sure that the source and destination phones are correct ( If the locations of the two phones are not right, just click Switch on the middle of the screen to correct it.), then hit Transfer on the main screen.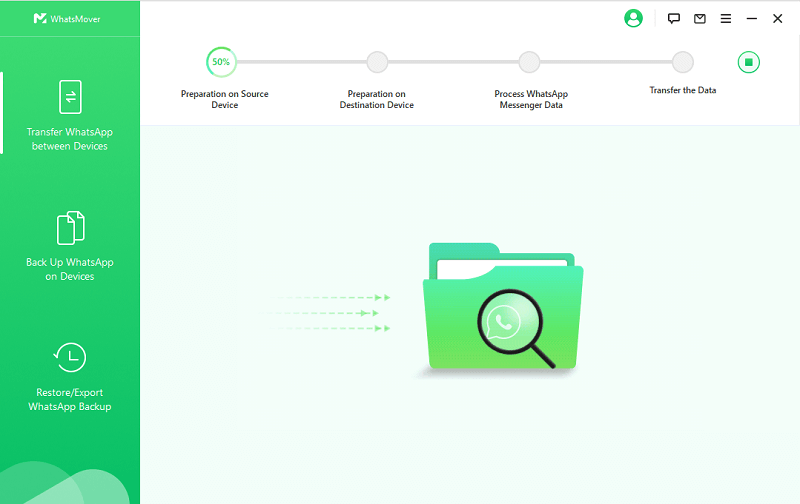 Step 3 Select WhatsApp Messenger or WhatsApp Business. Then the transfer will be complete in a second.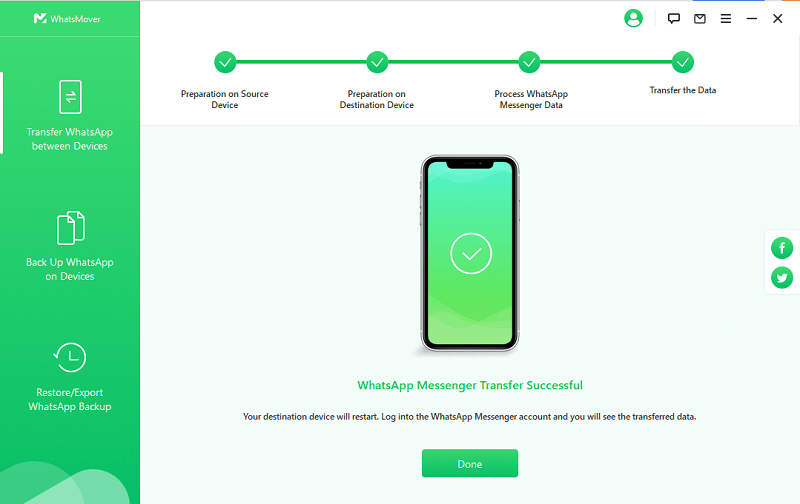 That's WooTechy WhatsMover, I promise that it must be the more efficient and conveninent WhatsApp transfer tool I have met. Give it a try, which will never let you down.
Conclusion
In this article, we showed you how to delete whatsapp chat permanently and how to delete whatsapp chat backup permanently. We also showed you a handy tool called WooTechy WhatsMover that allows you to transfer your WhatsApp data from one phone to another in just one clicks! So when you tend to switch your phone, you don't need to worry about any data loss, and you can keep your WhatsApp history data well.
Just tap on the Download Now button below, and enjoy it!