Before switching to newest iPhone 13/14, the first thing we do is to back up all data to iCloud. And we want to do the same for our WhatsApp contacts and message history as well. This avoids data loss.
But, sometimes WhatsApp not backing up to iCloud could happen strangely. In this article, we talk about some possible reasons why you cannot back up WhatsApp to iCloud and provide some easy fixes.
Part 1. Why Is Your WhatsApp Not Backing Up On iOS?
When it comes to WhatsApp iCloud backup not working, it can be for a lot of reasons. Some are simple oversights in the settings. On iOS, it can be related to different things, like your iCloud account.
iCloud Backup Might Not Be Turned On
The problem might just be that your iCloud backup is not on. This will cause your WhatsApp iCloud backup to not work.
iCloud Storage Might Be Full
Essentially, iCloud is a cloud storage service. It has a limited amount of space. And if you have all your backups to go to iCloud, the storage can get full pretty quickly. This can cause failed WhatsApp backups.
Shoddy Network Connection
WhatsApp and iCloud all rely on a stable internet connection to work as intended. And if you do not have a solid connection, you might run into problems with backing up your WhatsApp chats.
iCloud Could Be Down
At times, iCloud could be down for maintenance, or maybe there is a server-side issue. You can just check out Apple's System Status to know whether iCloud is working or not.
Backdated Software Versions
When you do not have the updated version of the software, it might behave strangely. That is why it is always advisable to update to the latest update whenever they are available to ensure features like backup work.
Part 2. What To Do If WhatsApp Is Not Backing Up?
Alright, now that you know what can cause various problems for WhatsApp not backing up to iCloud, let's jump into the troubleshooting steps.
If you try out the following fixes, problems related to WhatsApp backup not working should be fixed.
1

Check Apple ID And iCloud Drive Settings

The first order of business should always be to double-check whether your settings are ok or not. Check the Apple ID and iCloud drive settings on your phone. Apple makes it quite intuitive to check.

Open the Setting app on your phone. At the very top, verify whether or not you are signed in with your Apple ID.

Make sure to turn on iCloud Drive by tapping on your name and checking iCloud Drive on.

If things are still not working, you can turn the toggle off and on again to restart the process.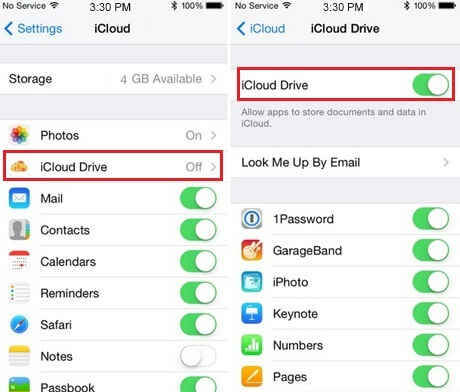 2

Check iOS Update

As we mentioned before, not being on the latest iOS software version can cause WhatsApp iCloud backup not working. You might have an iOS update pending or a WhatsApp update pending. Updating the latest iOS version could fix the problem.

Tap on the Settings app on iPhone. Click on General.

Tap on Software Update. From here, tap to see whether you have any updates pending or not.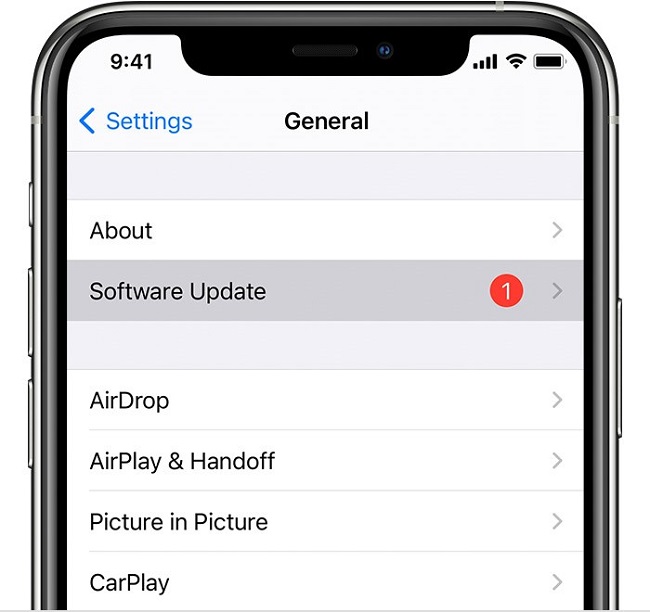 3

Check iCloud Backup Status

Alternatively, the problem could be with Apple's system servers. It might have nothing to do with your phone or internet connection. You can check whether or not Apple's services are running easily.

Go to Apple's System Status. Check and see whether iCloud Backup is running or not.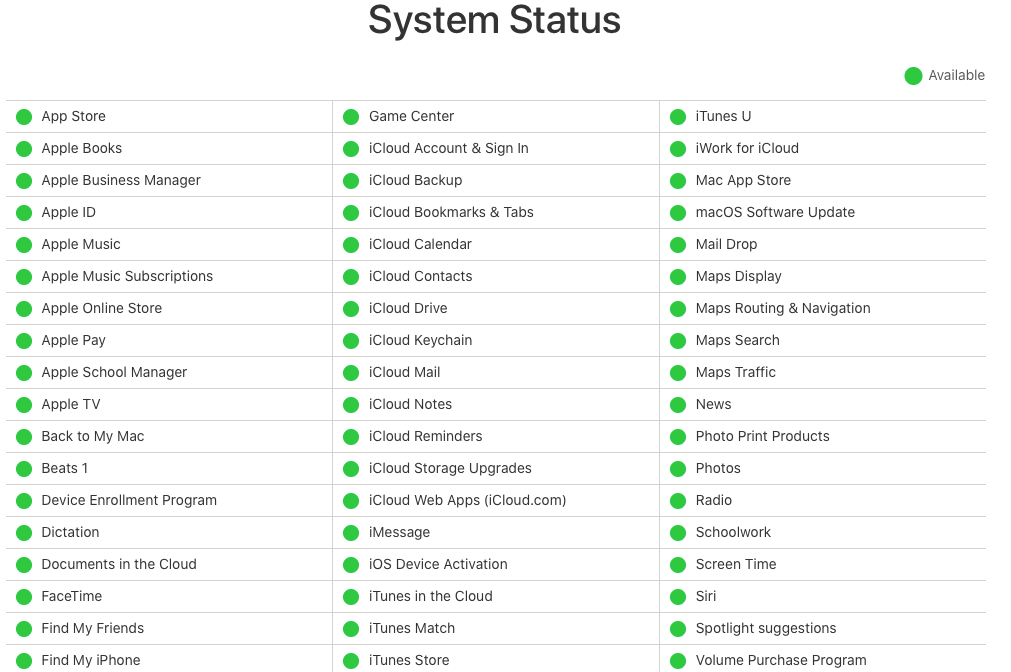 4

Check iCloud Available Space

If you are out of space on your iCloud, you cannot back up WhatsApp to iCloud. Not just for WhatsApp. All backups will be halted. Apple only gives you 5GB of storage space for free. If you need more storage you will need to upgrade. Here is how to check your storage status:

Tap on the Settings app. Tap your iCloud name at the top of the Settings app.

Then tap on iCloud. Your phone will show you just how much storage you are using up. If it is full, then you should upgrade your storage or clear up some backups.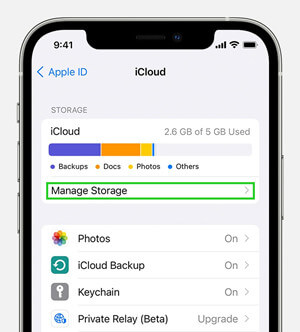 5

Exclude Videos From iCloud Backup

Video files can be pretty large. This may be the main culprit which is eating up all that precious storage and lead to WhatsApp backup not working. You can try excluding video backups and just have the chat backups.

Open your WhatsApp Settings. Tap on Chat Backup. Toggle Include Videos off.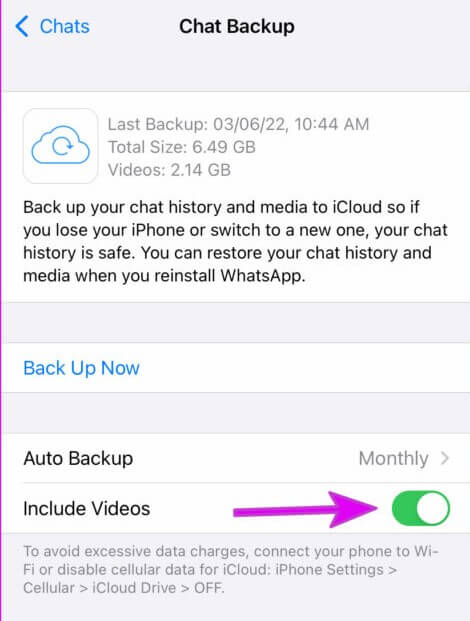 6

Enable Cellular Data Usage for iCloud

Enabling cellular data will allow your chats and WhatsApp to be backed up to iCloud even if you are not on a WIFI connection. But be careful. Ensure you have enough data or your data plan can suffer. To enable cellular backups:

Open the Settings app on your phone. Tap on Cellular Data.

Scroll down the menu. You should see an option for turning on iCloud Drive.

Toggle iCloud Drive on.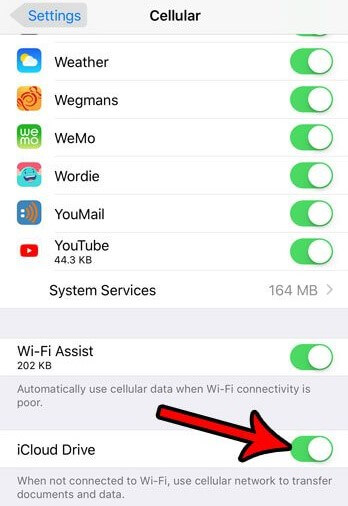 7

Delete Previous Backups and Remove SIM Card

Doing a fresh backup of your WhatsApp can eliminate any weird behaviors. If you have previous backups or older chats, one way to ensure everything works smoothly is to have your previous backups deleted.

Disable Backups first from WhatsApp. Then go ahead and delete your previous iCloud WhatsApp backup.

Navigate to iCloud and then turn the WhatsApp toggle off. Go to Backups and then delete it from there again.

Disable iCloud. You also need to reset your network settings as well. Go to your Settings and Reset.

Turn your phone off and remove the SIM card. Put your Sim in after waiting for at least 1 minute and turn it back on.

Then just go ahead and go ahead and enable your iCloud Drive and backup manually from WhatsApp.
8

Turn On WhatsApp Auto Backup

Last but not least, you can fix WhatsApp not backing up to iCloud by turning on Auto Backup from WhatsApp directly. Here is how you can do it:

Open WhatsApp. Go to Settings, which is on the bottom right of the app.

Tap on Chats > Chat Backup. Turn on Auto Backup.

Choose how frequently you would like to backup.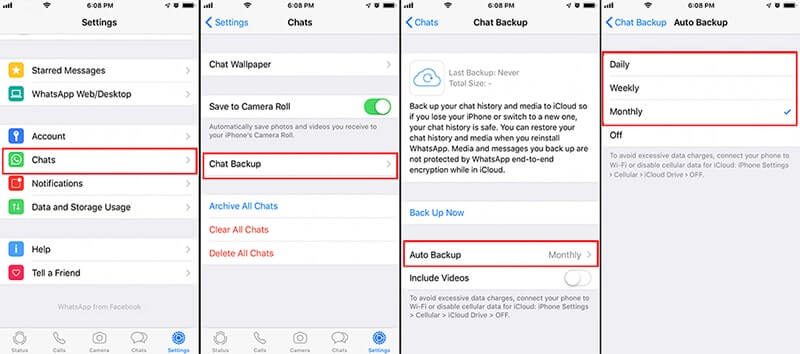 Note
There is something you need to keep in mind here. WhatsApp must be running during the backup process otherwise it might fail.
Part 3. A Better Alternative to Back Up WhatsApp for Free
You might get tired of all the difficult process of backing up WhatsApp to iCloud and its limit storage. So you may want to back up data without iCloud. Well, there is a much better tool called WooTechy WhatsMover, which can back up your WhatsApp data to PC for free.
WhatsMover – Limitation-free WhatsApp Backup Software
100.000+
Downloads
With unlimited and free storage, WhatsMover backs up your WhatsApp to PC without any limitation.

With no data loss, it keeps your data in separate folders, avoiding data deleted or overwritten.

With a wide compatibility, it supports all iPhones and iOS versions including the latest iOS 16/15.

With easy-to-use steps and a user-friendly interface, you can back up all WhatsApp data including contacts, messages, stickers and more via several clicks.
Step 1: Download WooTechy WhatsMover. Install the application and open it on your computer. Connect your Apple device to the computer. You need to click Trust This Computer to work.
Step 2: Click on Back Up WhatsApp on Devices from the left options panel. Your device will be automatically recognized by the software. Just click on Back Up and follow the easy instructions. And voila! You are done. You will be backing up your WhatsApp in no time.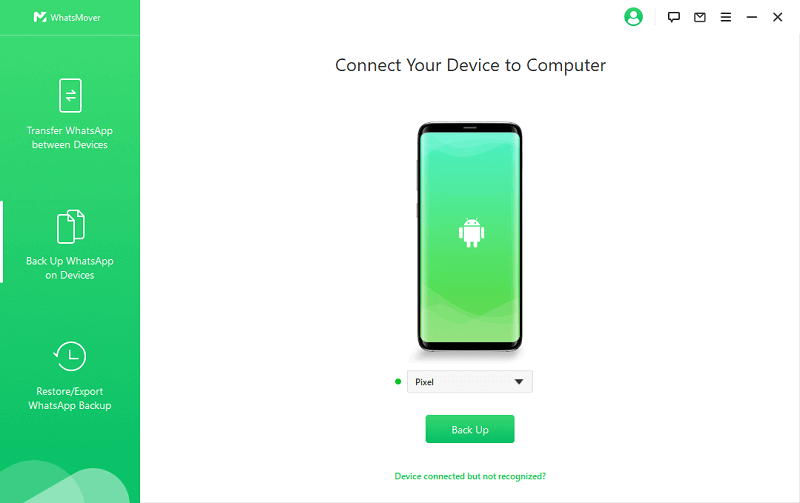 Wrapping Up
There you have it. Now you know exactly how to fix WhatsApp not backing up to iCloud. You can fix any WhatsApp backup issue by checking the troubleshooting steps mentioned above. If you don't want to meet this problem again, we recommend using WooTechy WhatsMover to back up your WhatsApp data without any hassle.