Keeping in contact with friends via WhatsApp has become a cheaper, simpler, and more enjoyable experience. That is why it might be aggravating when the software begins to operate on your behalf, displaying numbers instead of contact names. But don't worry, fixing the WhatsApp not showing contact names is much easier than drinking a cup of coffee.
Part 1. Why Are Your Contacts Showing Up as Numbers?
In Samsung Galaxy and other Android phones, the problem of WhatsApp showing Phone numbers instead of contact names is not uncommon. Most of the time, WhatsApp contacts not showing issue is caused by a minor software bug that will be automatically repaired as you continue to use your phone.
What's more, WhatsApp not showing contact names is an indication of non-synchronization between the app and your contacts. If WhatsApp continues to display Phone numbers rather than contact names, you can resolve the issue by using the solutions listed below:
Part 2. How Do You Get Your Contacts to Show on WhatsApp?
1

Turn on Contact Permissions in Settings

This is the most typical method to resolve contact name not showing in WhatsApp. This is because WhatsApp has access to the user's phone book to display their contacts.

For Android Users:

In Settings, go to Applications.

Scroll down to WhatsApp under Application Manager.

On the App Info screen, click on Permissions.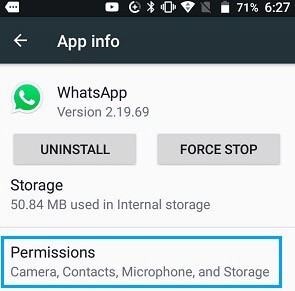 Turn the Contacts toggle to ON on the Permissions page.
For iPhone Users:
Scroll down to WhatsApp in the Settings section.
The Allow WhatsApp to Access section will appear on the next screen. Toggle the Contacts button on.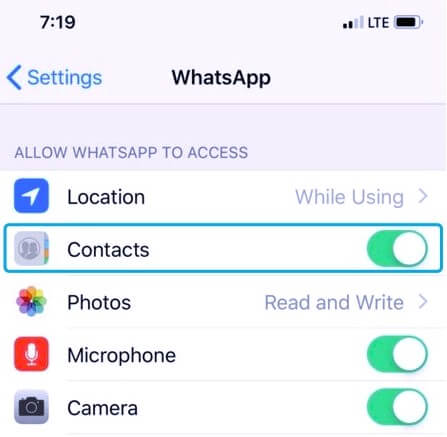 2

Reset WhatsApp Sync Contacts

If you're still seeing numbers instead of contacts on WhatsApp, the issue could be WhatsApp not syncing contacts. You can reset WhatsApp sync by following these steps:

On your Android smartphone, tap on Settings.

Scroll down and tap User&Accounts.

Select WhatsApp from the menu.

Make sure Contacts is toggled ON and tap the 3-dot icon or More on the WhatsApp Sync screen.

Now press the Sync Now button.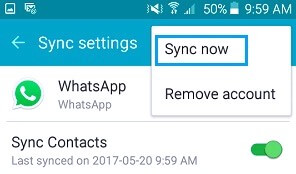 You can now return to WhatsApp Messenger and keep on chatting.
3

Update WhatsApp

Launch the Google Play Store on your Android smartphone. To access your Google account menu, tap the colored circle beside the search bar on the top right of the screen and follow these steps to fix WhatsApp contacts not showing names on Android issue:

Tap on My apps & games from the drop-down menu.

This will display all of the available updates for the apps on your smartphone.

Now, next to the WhatsApp messenger, hit on the Update icon.
Wait a few minutes to complete the download and installation of the updates.
Restart your messenger and then refresh it.
To fix WhatsApp contacts not showing on iPhone, you can update WhatsApp, too.
Open the App Store. Click your profile icon and locate WhatsApp.
Click on Update button next to WhatsApp Messenger.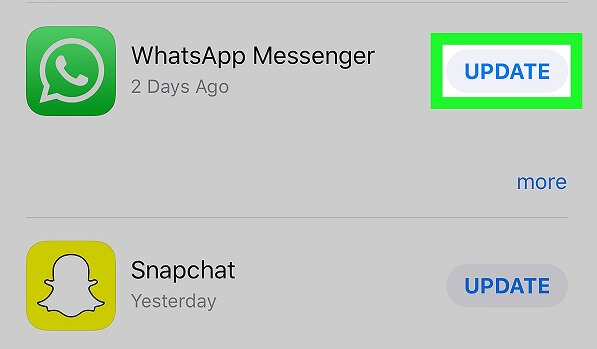 4

Refresh WhatsApp Contacts Lists

WhatsApp not showing contact names issue sometimes can be resolved by refreshing WhatsApp contacts on your Android device.

Open WhatsApp and press the New Chat icon (this looks typically like a message icon on the green circle).

Refresh by tapping More Options (three dots beside the search button).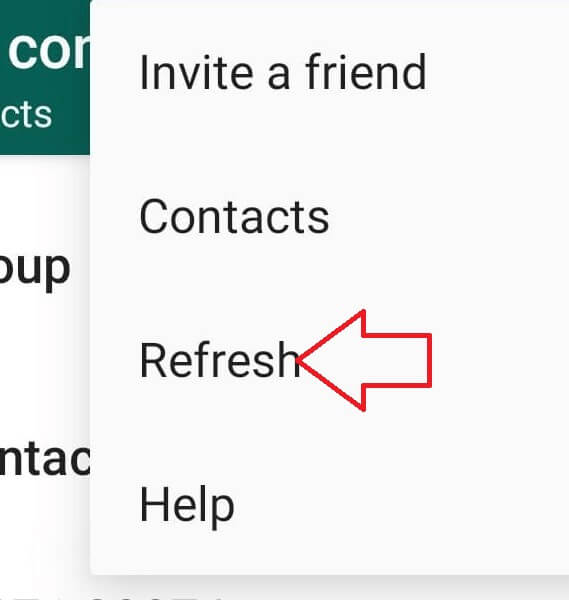 When you reload it, you'll get a message that says, "Your contact list has been updated," and the numbers will be replaced with the names of your WhatsApp contacts.
5

Save Contact Numbers with International Country Code

If your international contacts aren't showing up on WhatsApp, double-check that you've entered their phone number incomplete international format. When adding an international number to your phone's address book, always start with a plus sign, followed by the country code and phone number.

For example, if you have a contact in the United States with the phone number 408-123-4567, add them to your address book as +14081234567.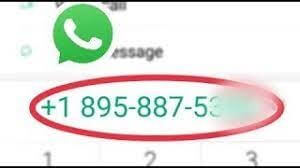 6

Clear WhatsApp Cache

Caches are used in apps to store tiny files and data so that everything runs smoothly without any problem. If the contact name is not showing in WhatsApp, a cache has been broken or accumulated, slowing down the entire application operation. Therefore, it is necessary to remove the corrupted cache. With hundreds of contacts stored in WhatsApp, you'll need to clean the cache to keep it running. Here's how you can resolve WhatsApp not showing contact names issue:

From the Settings menu, select Apps.

Select WhatsApp from the drop-down menu and press Force Stop.

Tap the Clear Cache option.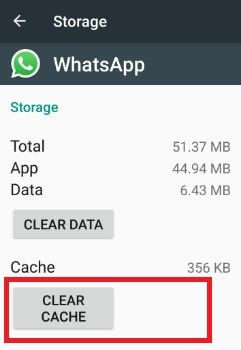 7

Turn on Show Preview

Depending on what you'd want to see in new message alerts, you'll need to alter settings on both WhatsApp and iPhone to fix WhatsApp contacts not showing on iPhone issue:

Go to WhatsApp and click on Settings.

Tap on Notifications and enable Show Preview.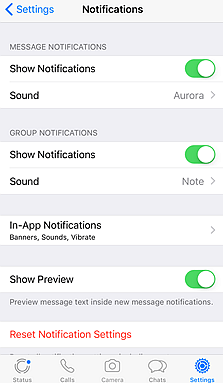 Go to your iPhone's Settings and click on Notifications. Select WhatsApp and click on Show Preview. Select Always (Default) or When Unlocked on your iPhone.
This will enable contact name and message previews on your iPhone.
8

Remove WhatsApp Account

You can resolve the WhatsApp contact name not showing issue by removing your WhatsApp account. But please back up your WhatsApp messages first.

For Android Users:

Go to your Android device and open WhatsApp.

Then select More option and click on Settings.

Select Account and click on Delete my account from the drop-down menu.

Tap on DELETE MY ACCOUNT after entering your phone number in complete international format.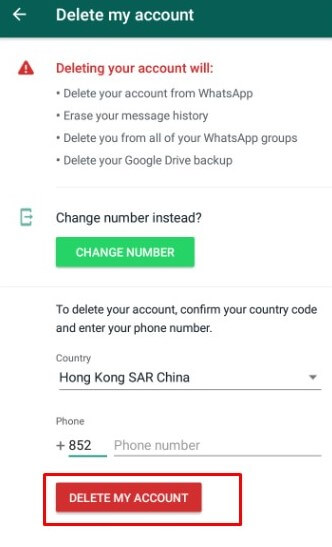 Select a reason for terminating your account from the drop-down menu.
Finally, click DELETE MY ACCOUNT.
For iPhone Users:
Launch WhatsApp on your iPhone and tap on Settings.
Click on Account and tap on Delete My Account.
Tap Delete My Account after entering your phone number in complete international format.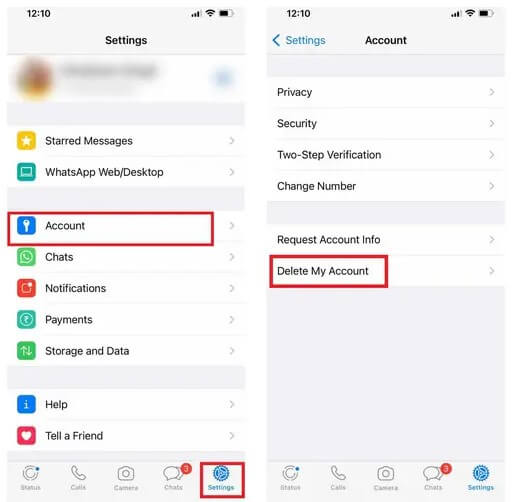 After removing your account, you can set up your WhatsApp account again, sync your contacts and restore your messages.
Bonus Tips: Manage Your WhatsApp Data Better
1. Back up WhatsApp Contacts and Messages Without Limitation
To avoid contact name not showing in WhatsApp issue, you can back up your WhatsApp data using a third-party app like WooTechy WhatsMover. It allows you to back up all WhatsApp data present on an iPhone and Android to your PC without storage limited.
Main Features of WhatsMover – WhatsApp Backup/Transfer/Restore Tool
100.000+
Downloads
Back up WhatsApp data without overwriting previous backups.

Support restoring WhatsApp backups from Google drive.

Able to transfer WhatsApp data between iPhone and Android devices.

Supports transferring all WhatsApp data from an old phone to a new one, including photographs, conversation history, videos, contacts, and other files.
Step 1: Download and Install
Download and install Wootechy WhatsMover on your computer from their official website. Next, launch it and select the Back Up WhatsApp on Devices mode. Then, connect your Android or iPhone to the PC.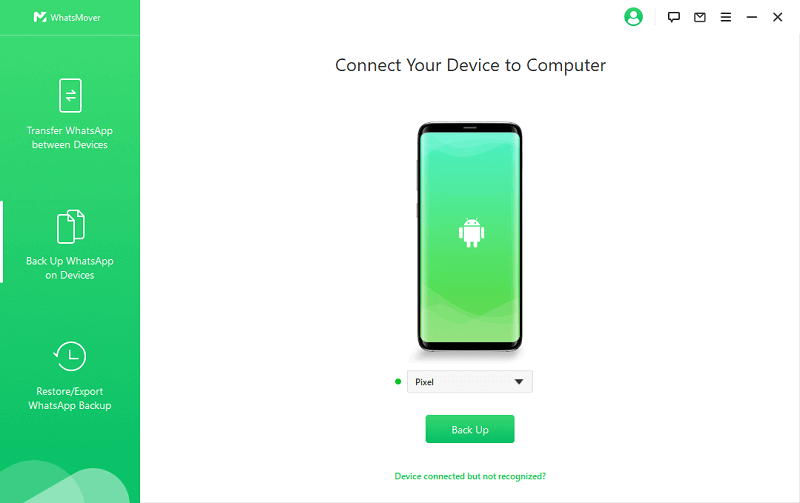 Step 2: Back Up WhatsApp Data
Select Back Up after your device is recognized, and WhatsMover will begin the process right away.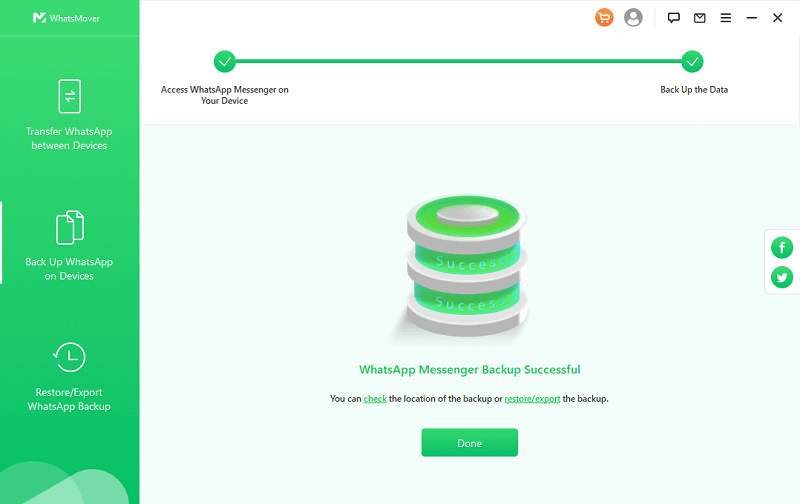 2. Remove Duplicate Contacts on WhatsApp
Go to your phone's primary contacts folder and choose edit for one of the contacts that appear twice in the WhatsApp app.
At the bottom of the page, you should notice a red bar with an option to remove two contacts.
Don't delete them just yet.
To unlink these contacts, click the minus sign, then click done.
Return to the main contacts page, where you will see two contacts instead of one. Delete one of them.
When you open WhatsApp, you'll notice that the duplicate contact has disappeared.
3. Merge the Same Contact Entries of One Person
Open the Contacts app on your device.
Hit on More in the upper right corner.
Select the contacts you'd want to merge.
Tap More and select Merge in the upper right corner.
Conclusion
It isn't enjoyable when your WhatsApp is not showing contact names while you're attempting to contact friends, coworkers, or relatives.
Your WhatsApp contacts aren't appearing for a variety of reasons. It might be due to a bug, an out-of-date version, or a sync problem. A fast reboot will sometimes solve the problem, but if that doesn't work, you can fix it using one of these top 8 methods mentioned above. However, we recommend using WooTechy WhatsMover to back up your WhatsApp first in case of data loss.