GPS plays an important part in our lives. During traveling, it helps you to navigate to your desired location. iPhone has a precise GPS service and predicts the arrival time based on current traffic conditions. However, sometimes the iPhone GPS does not work and shows wrong location. There are many reasons behind iPhone location wrong issue.
In this article, we will discuss why iPhones show the wrong location and how you can fix it using common fixes. Moreover, we will also discuss a third-party tool that will help you to set your location manually if you want to spoof your location or show the location you want.
Part 1. Why Is My Location Wrong on My iPhone
Although iPhones run smoothly without any issues, problems can occur because it is an electronic device, after all. Most problems are minor and can be solved with little alterations and fixes. A common problem these days is that iPhones show the wrong location. This problem results in lost or inaccurate GPS. Here are some common reasons why your iPhone is showing the wrong location.
GPS is not updating your location.
The compass of the iPhone is pointing in a different or wrong direction.
GPS has no signal.
GPS cannot determine your exact or current location, hence showing the wrong location.
The GPS app is unable to find your location.
Part 2. How to Manually Set Your Location Correct When iPhone Location Wrong
If you are facing the issue of the wrong GPS location on your iPhone, then you can try and set your location manually. You can use a third-party tool like WooTechy iMoveGo that can help you spoof your location with just a click. It is an easy-to-use tool with an interactive interface that allows you to set your location according to your choice.
Key Features of iMoveGo
75.000.000+
Downloads
Works perfectly with iPhone without the need for jailbreak.

Give you complete control of your location movement with a joystick.

It allows you to customize your movement with variable speed and routing.

It supports almost all iOS and Android devices.

You can download it on your Windows or macOS.
Step 1. Download iMoveGo according to your operating system and install it. Open the tool and click on Get Started on the home screen.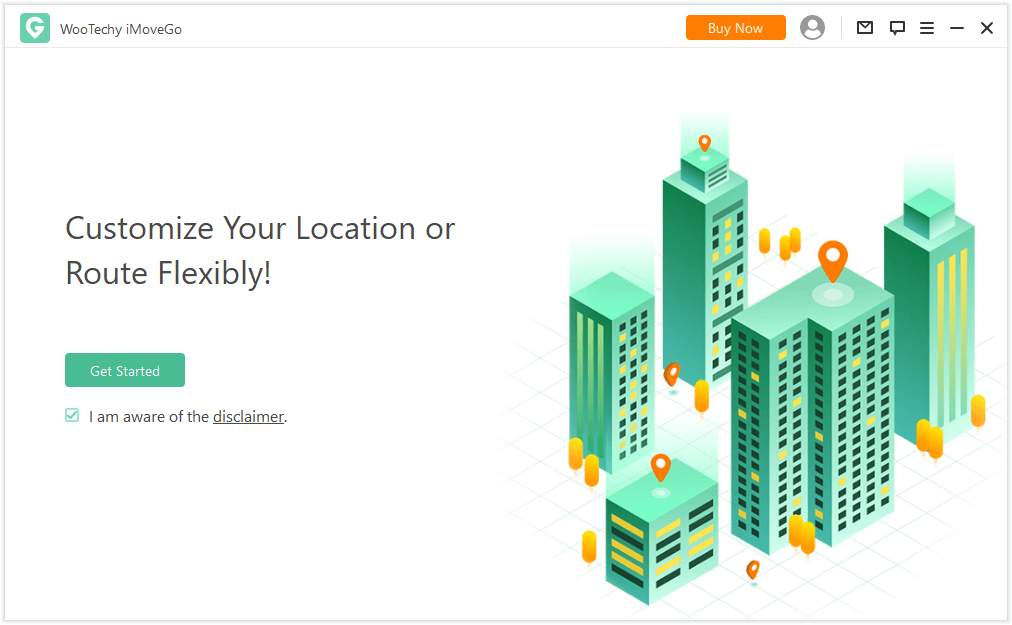 Step 2. Connect your iPhone to the computer. You can use a USB cable to connect it to the computer. Or you can also use Wi-Fi. However, you will need to connect both your computer and iPhone to the same network. Moreover, click on Trust this Computer.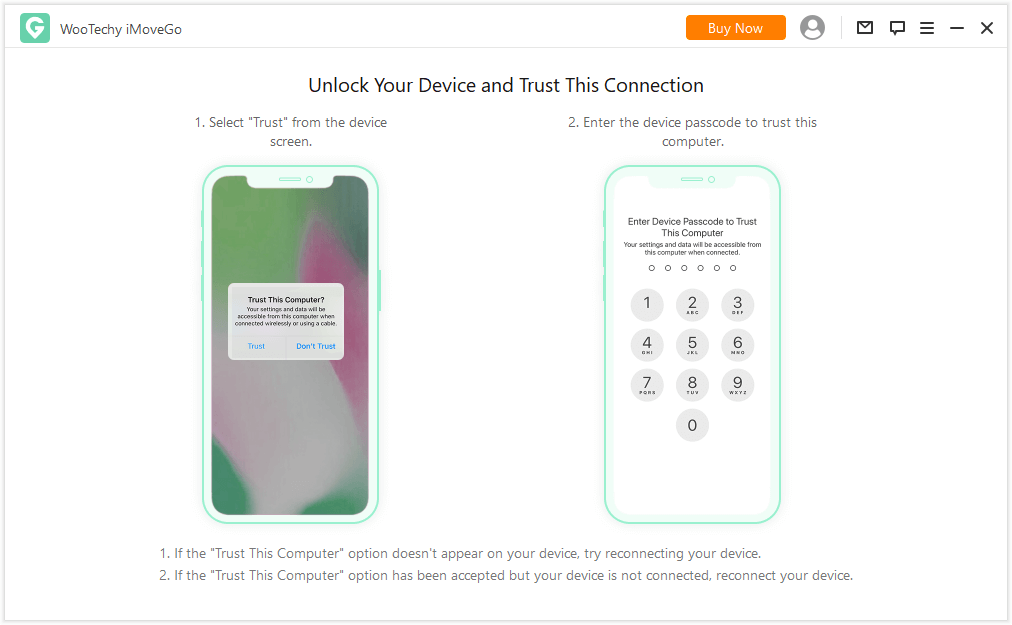 Step 3. When the map is loaded, choose the option Teleport Mode. It is the fourth option from the top right.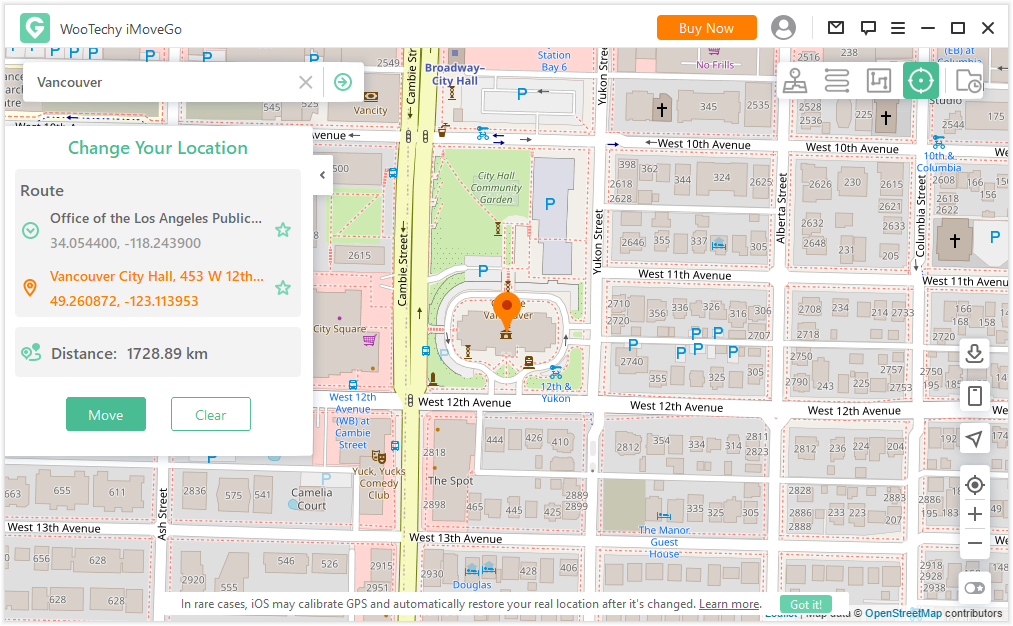 Step 4. You can move the map to select the location or enter the location's name in the search bar. When finalizing the location, click on Move to change your location to the desired one.
Part 3. 5 Tips to Fix iPhone Location Wrong on iOS 16
If you don't trust a third-party app or don't know how to use it, you can go with the few common fixes that can solve this problem. These tips are tested and work most of the time. However, there is no guarantee that it will fix the iPhone location wrong issue, but it is worth trying.
1 Refresh Location Services
Sometimes, GPS issues can be solved by simply refreshing the location services. Here is how you can do it.
Step 1. Open Settings on your iPhone and go to Privacy.
Step 2. Navigate to Location Services. You will see a toggle switch. Tap on it and turn it off. Wait for 20-30 seconds and turn it on again. Try opening the GPS and checking your location.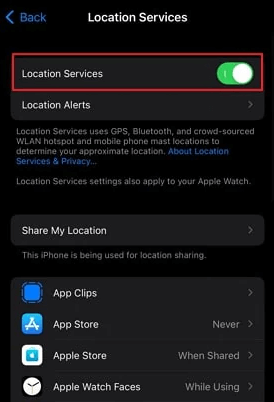 2 Reset Network Settings
Step 1. On your iPhone, open Settings and go to General.
Step 2. Choose the option of Reset. Choose the option of Reset Network Settings.
Step 3. It will prompt the option to enter the passcode and confirm your selection of the reset network setting.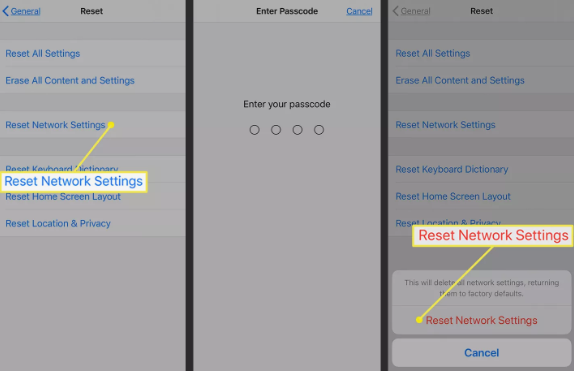 3 Reset Location & Privacy
If your iPhone cannot show the exact location, you can follow this tip.
Step 1. Go to Settings on your iPhone. Navigate to General and find the option of Reset. Tap on it, and you will see different options.
Step 2. Here, tap on Reset Location and Privacy. Enter the passcode to your iPhone, as it is an important setting.
Step 3. Tap on Reset Settings and wait till your iPhone resets the settings. Hopefully, your GPS will work now.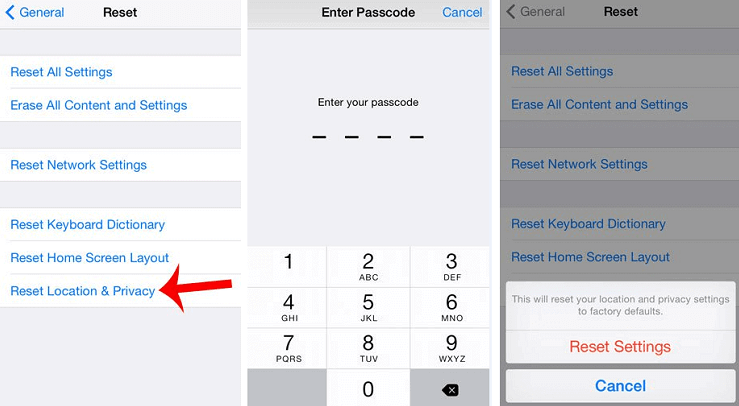 4 Force Restart iPhone
Most of the problems that you face on your iPhone are solved by restarting your iPhone. You can force restart your iPhone by following these steps.
Step 1. Press and hold down the power and home button (For iPhone 6 and before) and press and hold power and volume down keys (iPhone 7 and above). Hold it for 10 seconds.
Step 2. Don't leave or release the buttons until you see the Apple logo. The device will then restart.
Step 3. After booting up, try the GPS, and it should be working now.
5 Upgrade or Downgrade iOS Version
If the GPS issue is not resolved by the above tips, you can then try upgrading or downgrading your iOS. Mostly, upgrading will solve the issue.
Step 1. Go to Settings > General. Here, you will see an option for Software Update.
Step 2. Tap on it, and your iPhone will search for the latest IOS. If there is a new version of iOS, tap on it and download it. Install the new iOS and check if the issue is resolved or not.
Step 3. If the problem persists, you can downgrade the iOS by connecting It to the computer and following a downgrading tutorial.
Conclusion
If you are facing issues of iPhone location wrong, then you can try out the simple tips mentioned in the article. These tips include force restarting your iPhone, resetting network and location settings, and changing your iOS version. However, if the problem is not solved by these tips or you want to spoof your location, try using iMoveGo. You can change your location to precision and solve this issue. It has a trial version that you can download and fix your iPhone GPS not working or has wrong location issue.