Every Pokemon Go player knows how important it is to catch Pokemon with the highest catch rate. Catching these Pokemon can mean the difference between levelling up quickly and struggling to progress. But how can you determine the catch rate of a particular Pokemon?
One of the answers lies in a catch rate calculator. In this article, we will go over the Pokemon Go catch rate and what the best Pokemon Go catch rate calculator are. There are also some hidden tips for playing Pokemon Go.
Part 1: The Best 3 Pokemon Catch Rate Calculator
1.Silph Road Catch Rate Calculator
The Silph Road is a community-driven website that provides a wealth of information on Pokemon Go. Their catch rate calculator is one of the best available. It's easy to use and includes a variety of options for determining the catch rate of a Pokemon, including the type of ball being used, whether or not a berry is being used, and the Pokemon's level and CP.
2.Gamepress Catch Rate Calculator
Gamepress is one of the most trusted sources for Pokemon Go information, and its catch rate calculator is no exception. This calculator is easy to use and provides accurate results. Simply enter the name of the Pokemon, select its level and CP, and the calculator will tell you the catch rate percentage.
3.Poké Assistant Catch Calculator
The Poké Assistant catch calculator is another popular option for Pokemon Go players. This calculator not only provides catch rate information but also offers suggestions on the best Pokeball to use and how many berries to use for a better chance of catching the Pokemon. The calculator also includes a feature that allows players to simulate catching the Pokemon to see what their chances of success are.
Part 2: Summary of Pokemon Catch Rates
PokeBall Capture Rates
Various Pokeballs have varying capture rates as shown in the table below:
| PokeBall | Availability | Catch Multiplier |
| --- | --- | --- |
| Regular | PokeStops/ Gifts/ Shops | 1.00 |
| Great | PokeStops/ Gifts | 1.50 |
| Ultra | PokeStops/Gifts | 2.00 |
| Premier Ball | Raids | 1.00 |
Coloured Ring Capture Rates
The coloured ring that appears around a Pokemon when you are attempting a catch also has various capture rates. The size and color of the ring dictate the catch chance and XP boost you will receive.
| Ring Colour | Capture Rate |
| --- | --- |
| Green | 100% |
| Yellow | 65% |
| Orange | 35% |
| Red | 25% |
Curve Ball and Item Capture Rates
TModifiers such as Razz Berries and curve balls affect the capture rate.
| Modifier | Catch Multiplier |
| --- | --- |
| Curve Ball | 1.70 |
| Razz Berry | 1.50 |
| Golden Razz Berry | 2.50 |
Part 3: Pokemon Go Catch tips: How to Catch Rare Pokemon that are Not Near You
Are you tired of the limitation of physical geographic location? What can we do when the Pokemon is far away from us? Well, here is a way to experience Pokemon Go outside the confines of your location. This will change how you play Pokemon Go forever.
Spoofing your location in Pokemon Go enables you to move freely in the game world towards activities and items that are far away from you. Users experiencing issues with their GPS can also spoof their location to enable them to enjoy the game with high accuracy and flexibility.
For this, the simplest way is to get the help of a Pokemon Go location spoofer. The best Geo-location spoofer on the market right now is Wootechy iMoveGo, which is a very useful tool for Pokemon Go players who are out to boost their catch rate.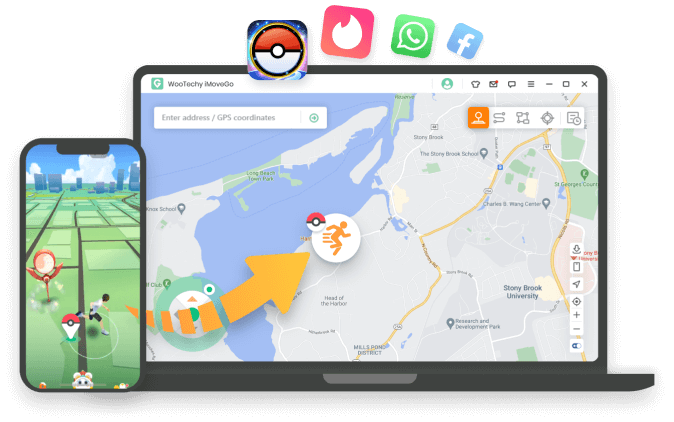 iMoveGo allows you to change your GPS location to any part of the world in an instant. The app can simulate natural GPS movement. It also allows users to set custom routes and motions.
It is easy to use and does not require any rooting or jailbreaking of your device. iMoveGo can let you customize your route to form loops or simulate motion between two points at a preset speed. Another added advantage is it allows you to access other locations without using a VPN.
Follow these steps to spoof your location in Pokemon Go using iMoveGo:
Step 1: Install iMoveGo on your PC and run it. Click on 'Get Started' to start using iMoveGo's features.
Step 2: Connect your phone via a USB cable and leave your device unlocked. Click on 'Trust'.
Step 3: Type your password to finish the process. You will be able to connect your device via wifi after the first connection.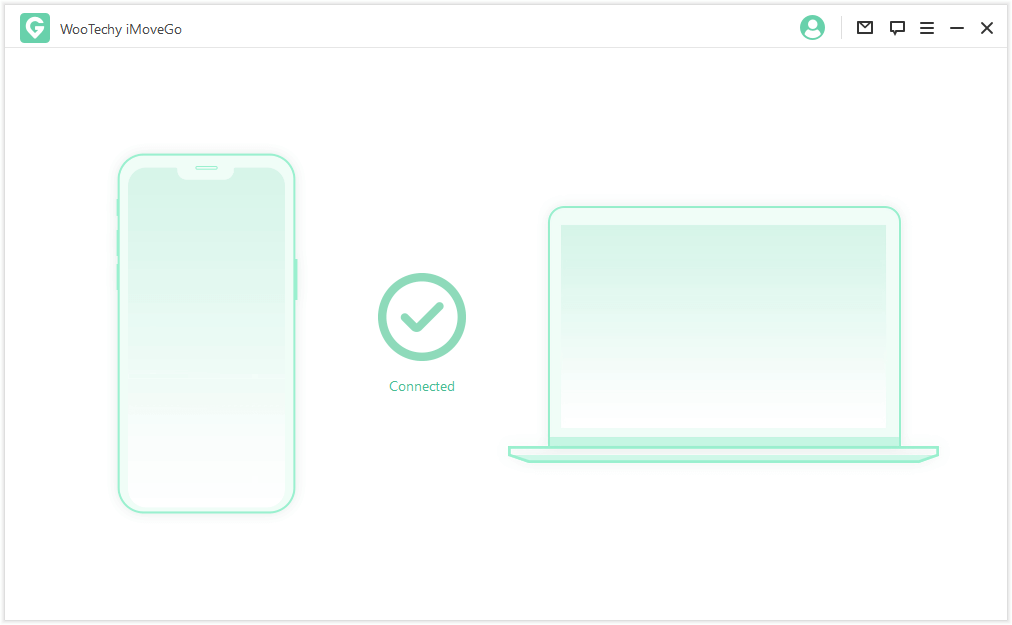 Step 4: Choose which mode you would like to use from the dashboard.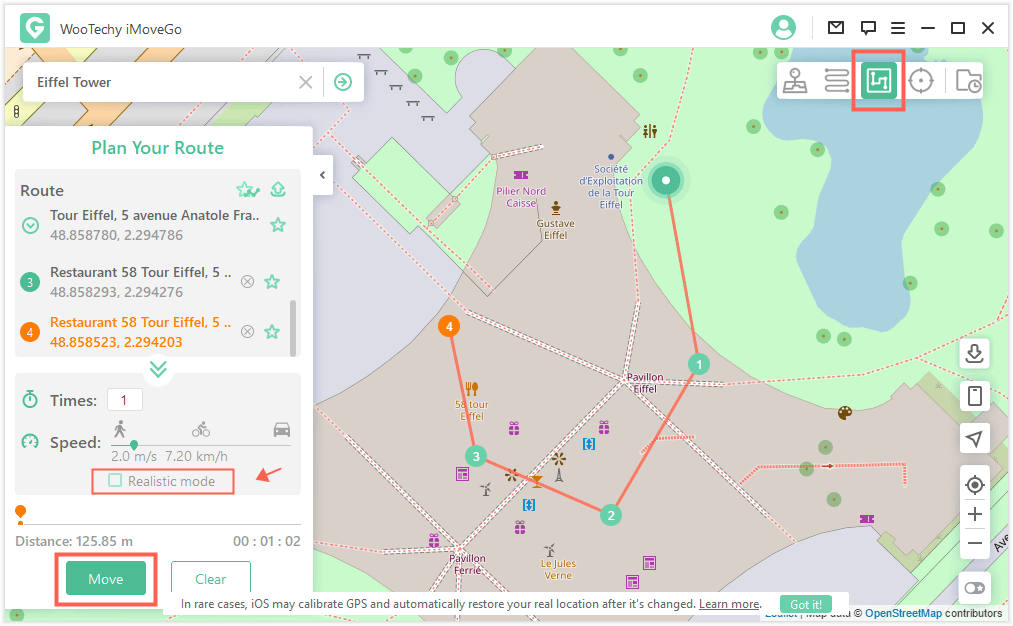 Step 5: Enter the location that you wanna fake to, and click on 'Move' to start spoofing the location. Now, you can enjoy Pokemon Go even if you are sitting on your sofa.
Part 4: Other Tips for Maximizing Pokemon Capture Rates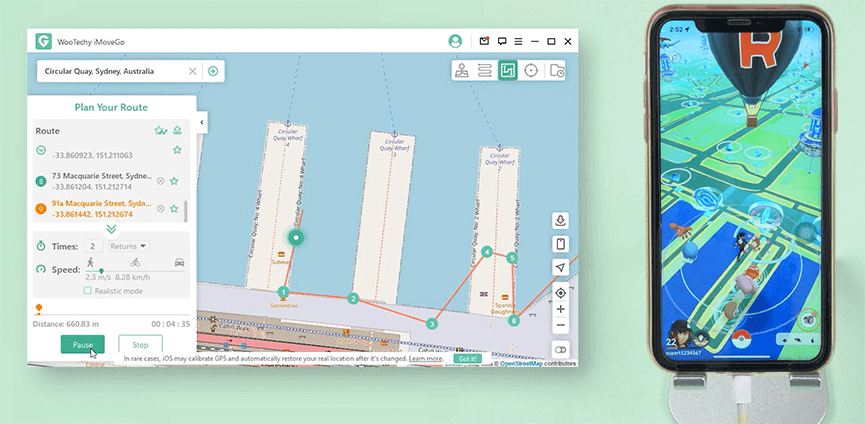 Various Pokeballs have varying capture rates and tips for Maximizing the Pokemon Catch Rate when you're playing.
1.Pokemon Ball and Throw Techniques.
Curveballs increase the chances of a successful catch and an XP boost. Excellent curve throws can earn the player big XP boosts. Throwing curveballs will also boost the catch rate and reduce the chance of a caught Pokemon fleeing. Timing is also key, as catching the Pokemon when it is about to launch an attack will get it at its most vulnerable state.
2.Triggers and additional catch rate bonus
If a Pokemon has a red colored circle, you may use Razz Berries to boost the catch chance. Upgrading the Pokeball will also improve the chances of catching difficult Pokemon.
3.Utilize raid bosses
Raid battles take place when a Boss Pokemon takes over a Gym. They can be found mostly around local gyms and near eggs that are about to hatch. Keep an eye out for Boss Pokemon that are involved in a raid in progress. Successfully defeating the Raid Boss can earn you special items such as Razz Berries and Rare Candy.
Part 5: Pokemon Go Catch - Frequently Asked Questions (FAQ)
1.What is the lowest catch rate in Pokemon Go?
The lowest catch rate in Pokemon Go is 3. This catch rate belongs to the Beldum family as well as almost all legendary Pokemon in the game. The low catch rate shows the difficulty in catching the Pokemon, often indicating the player will need more than 20 Pokeballs.
2.What Pokemon currently has the highest catch rate?
Every Pokemon has its base catch rate that ranges between 0%-70%. Using better PokeBalls increases the catch chance as well as other factors. Shiny Pokemon from Raid Battles and Team GO Rocket have a very high catch rate.
3.What is Zacian's catch rate in Pokemon Go?
Zacian has a base catch rate of about 10. This is about a 3.9% catch rate. It ranks better than Zamazenta as it has more weaknesses making it easier to catch.
4.How do you catch Pokemon in Pokemon Go without moving?
To catch Pokemon without moving, you will need to use a GPS location spoofer, such as iMoveGo. It will allow you to spoof your GPS location instantly and simulate movement. This will enable you to enjoy the game in new and unlimited ways.
5.Does tapping the Pokeball help catch the Pokemon?
Tapping doesn't help catch Pokemon significantly. It might reduce your chances as you are simply required to tap and hold the Pokeball and then swipe it toward the Pokemon. Focus on timing and try throwing curveballs to improve your chances of catching Pokemon.
CONCLUSION
Various factors come into play when determining the catch rate of Pokemon in Pokemon Go. And having an idea of catch rate calculator can make a significant difference in a Pokemon Go player's success. With the 3 Pokemon Go calculator, you can increase your chance of catching even the rarest Pokemon.
Also, if the Pokemon that you would like to catch is not near you, iMoveGo will help you access Pokemon and Gyms more easily. The movement can be set to walking or running speed in a preset route for maximum flexibility. You will also have access to areas that are too distant or inaccessible to you thanks to this app. This article has been an extensive guide on the Pokemon catch rate calculator. This read should improve your experience in Pokemon Go.