Fly GPS Pokemon GO has become a well-known GPS spoofing app for Pokémon GO. However, with great popularity comes scrutiny regarding the app's performance, reliability, and service.
In this article, we will show you how to install and use Pokemon GO Fly APK, provide you with a best alternative that is compatible with both iOS and Android phones, and some alternatives for iOS and Android devices individually.

Part 1. How to Use Fly GPS Pokemon GO [iOS and Android]
Let us look at how to set up and use Pokemon GO Fly APK Android. The steps to install the app are:
1. Download the app: The first step is to download the Pokemon GO Fly APK from Google Play Store.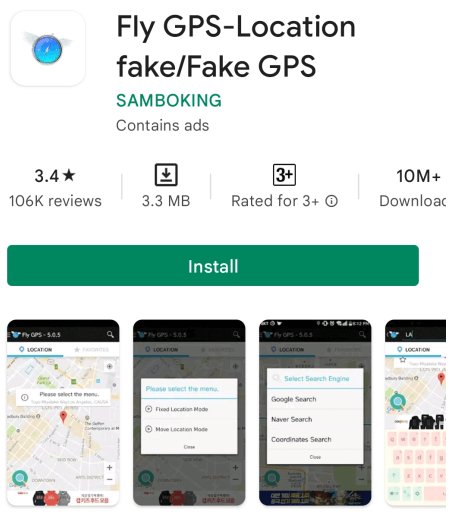 2. If you can't get access to the Play Store, download an apk file online. (To do this, you have to enable the Enable Unknown Sources option to install the Pokemon GO Fly APK. Go to Settings>>Security>>Unknown Sources>>select checkmark to enable)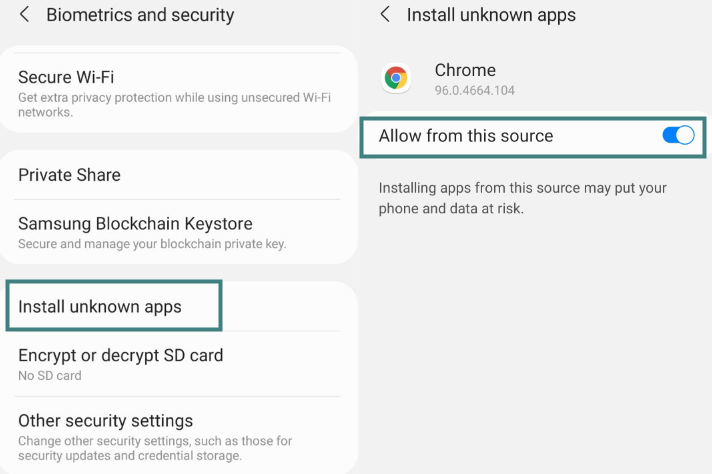 4. Android device configuration: Settings>>About Phone>>Click on Build Number seven times. This will enable 'Developer Mode.'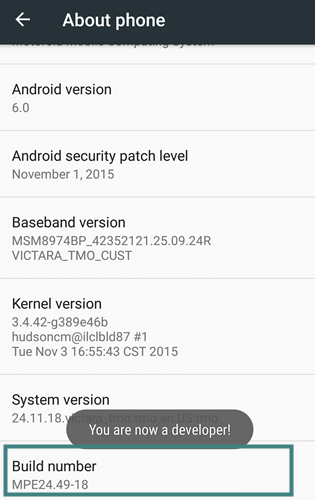 5. Mock locations must be enabled: Developer options>>debugging>>Mock locations app>>Select Fly GPS.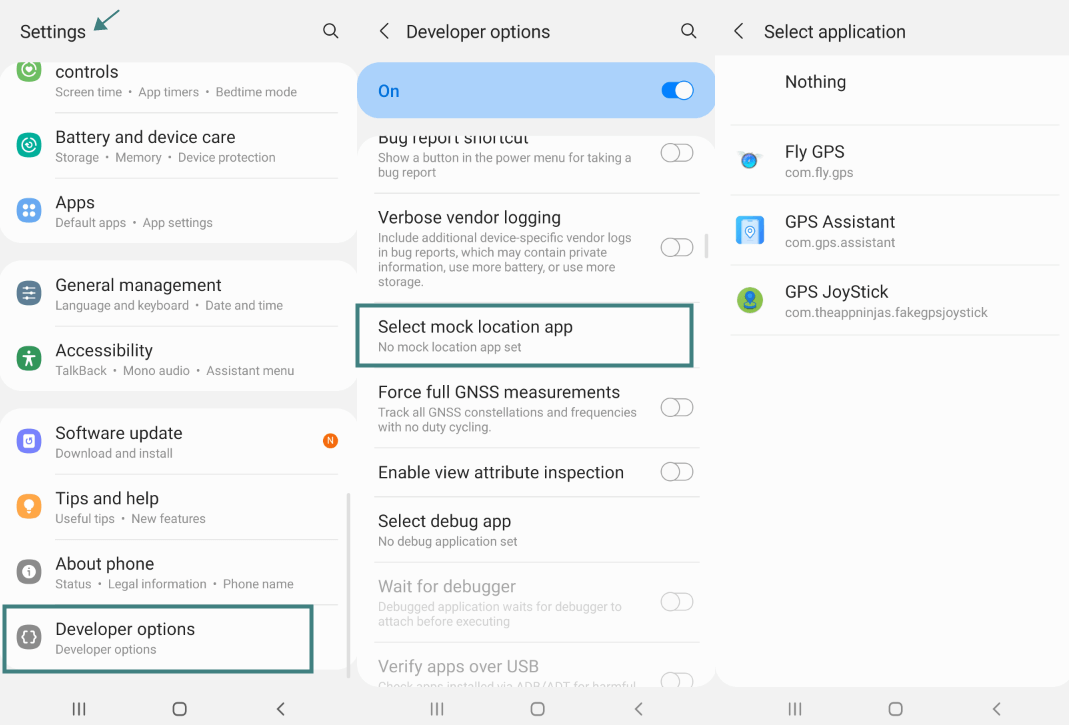 6. GPS settings: To enable this, go to Settings>>Location>>Set GPS to Low accuracy or Only GPS mode.
7. Launch app: Open the FLY GPS Pokemon GO app. The app should show your current location. From here, you will be able to use the app to change your GPS location.
8. Location search: Enter the location and click on the search button.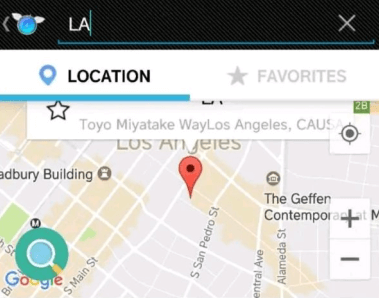 9. Turn on device location: You now have to turn on your device's location services. Then you have to click on the menu icon and click on GPS Services Run. This will change your location, and you will see your spoofed location when you open Pokémon GO to play.
While Fly GPS for Pokemon GO is an option to spoof your location, it is not the best option available. Here are the most significant issues with the app: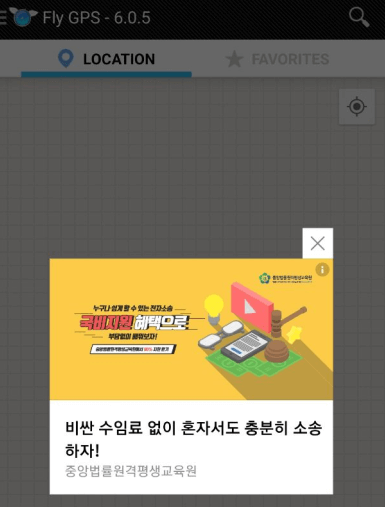 Users have to deal with a lot of ads in the app.
The app has several bugs (crash or get sluggish) that constantly appear while in mid-use.
As you just read, the setup process is incredibly lengthy.
A lot of the time, the app doesn't even work, or it gets discovered. If Pokémon GO discovers that your account is using a GPS spoofing app, you run the risk of getting shadow-banned or completely banned.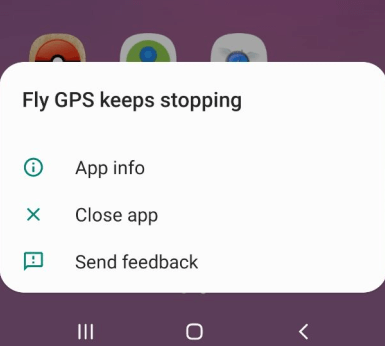 Finally, there is no Fly GPS Pokemon GO iOS option available for users with iPhones. To circumvent these issues, let's take a look at the top 5 alternatives for Fly GPS Pokemon Go.
Part 2. 4 Alternatives of Fly GPS Pokemon GO
1

Best Tool to Fake GPS for Pokemon GO [iOS & Android]

If you are looking for the best GPS location spoofer available today to play Pokémon GO for both Android and iOS, look no further than iMoveGo. As the best alternative to fly GPS Pokemon GO, you will no longer encounter the error "failed to detect your location."

With the tool, you can spoof location on the original Pokémon GO version with your main account, and you won't run the risk to get banned as long as you follow the cooldown rule. Unlike the tweaked verison such as PGsharp, Spoofer X and MockGo, iMoveGo is the safest and most reliable option you can choose to use today.
Key Features of iMoveGo
75.000.000+
Downloads
Teleport your GPS location to anywhere in the world.

Control your movement freely in Pokémon GO using GPS joystick.

Works well on a full range of location-based apps, such as Life360, Pokémon GO, Tinder and Facebook.

Spoof location on up to 5 devices at one time.

Compatible with both iOS and Android devices. (Including iOS 15)

Free trial is available for every user to get initial experience.
Launch the iMoveGo and click on Get Started. Connect your device to your PC via a USB cable. And you could connect your phone with the PC via Wi-Fi next time.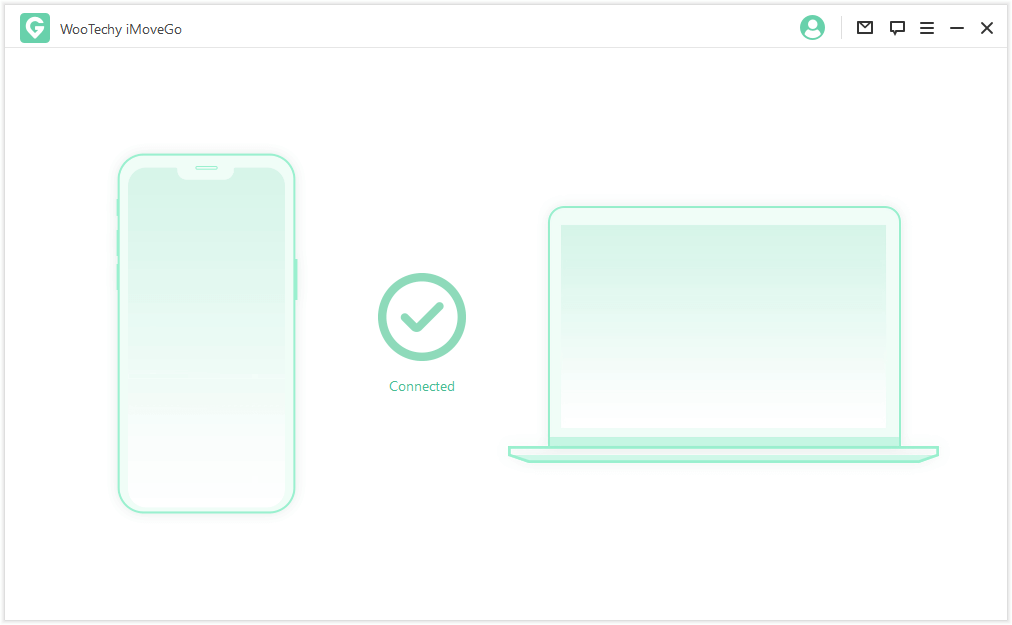 Search for the region you want to travel. Make sure you have selected the first option - Joystick Mode. (iMoveGo even includes a predetermined route feature that you can plan out and will move at walking speed)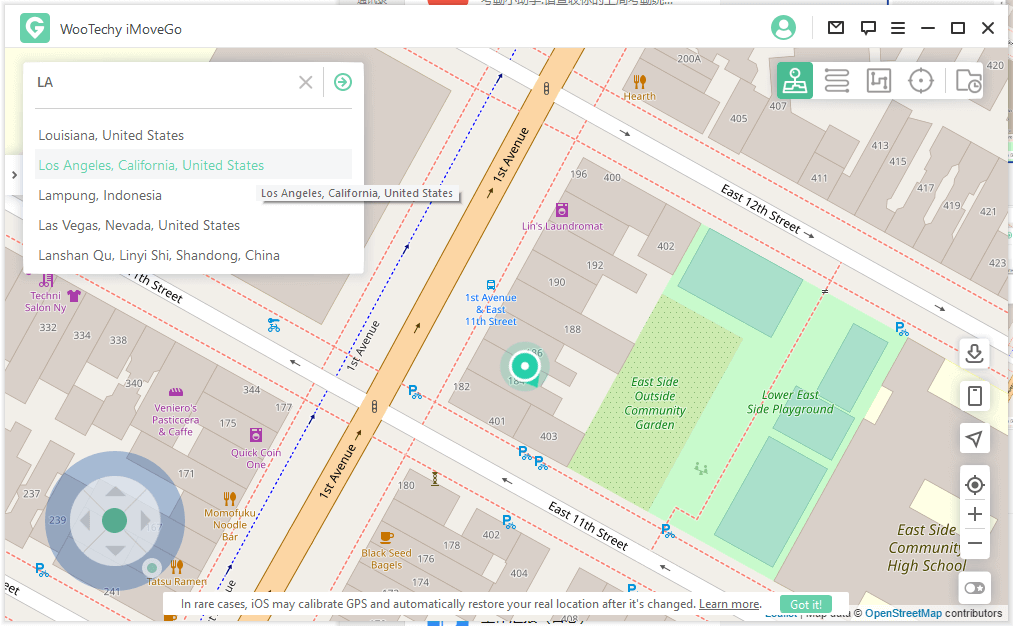 Tap on Move, and you're done. Now you can use your keyboard to control the movement freely.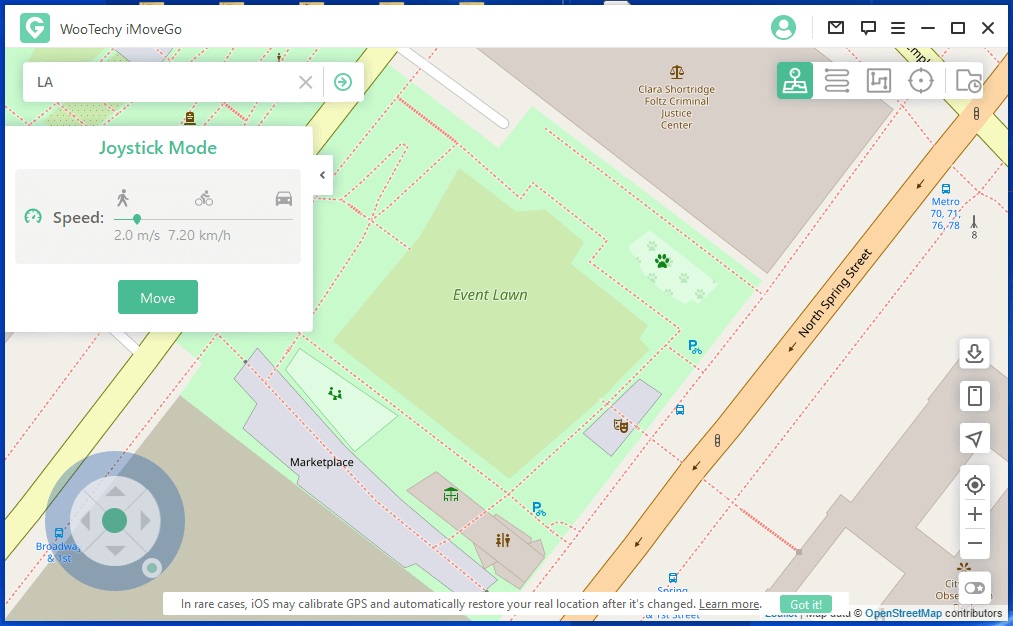 This change will be updated to all the location settings on your phone. No matter on Maps, Find My and Tinder, you still look like you are in the new location now.
2

Fake GPS by Lexa

For the third alternative to Fly GPS Pokemon GO app, we have Fake GPS by Lexa from Google Play. This is a popular choice for Android users. The app provides users with some really useful features, such as it can be used on any device, even if it's unrooted. Some of its other features are you can save locations to revisit at a later date, it can be used for several apps, and has an interface that is easy to use.

However, there are a few issues with this Pokemon GO Fly Apk. Users get errors when they try to restore their locations. Although easy to use, the UI is very basic and clunky. Plus, the installation process is quite complicated. The biggest incompatibility with the Fake GPS app and Pokémon GO is that Fake GPS cannot simulate GPS movement on POGO, making it difficult to do things such as hatching Pokemon eggs.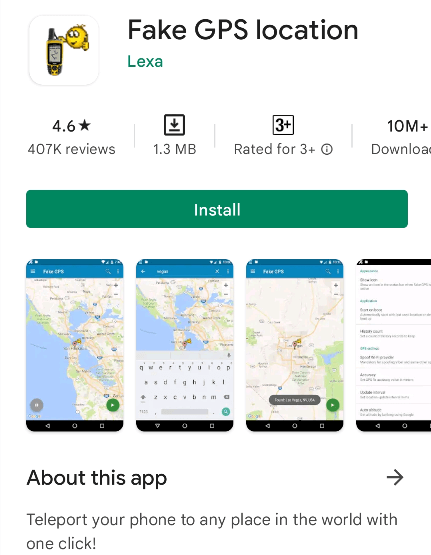 3

Fake GPS GO Location Spoofer

The final alternative to Fly GPS Pokemon GO is the Fake GPS GO Location Spoofer. This app allows users to change locations by typing the name of the place or by inserting GPS coordinates.

Some of the other features offered by the app it has a premium option that offers compatibility to several other apps, it has an expert level that allows users to have a more in-depth amount of control, and you can adjust your avatar's walking speed in Pokémon GO to make it appear more realistic.

The downside to the app is that the free version provides very restricted access to the app's features, it comes with a lot of in-app ads, and several gaming apps do discover and ban users that use this app to spoof their location.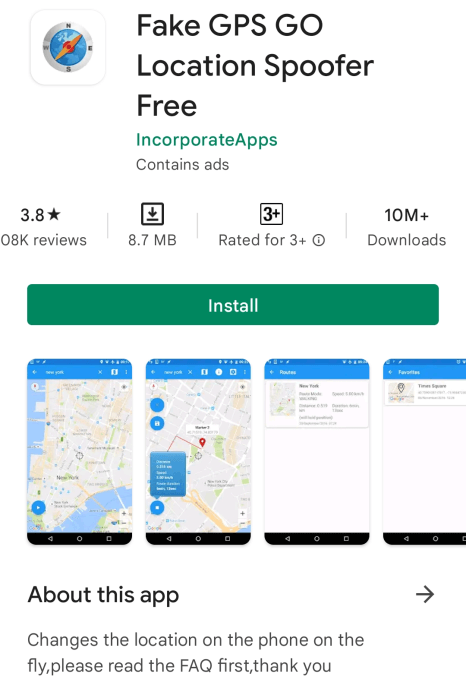 4

PGSharp [Android]

PGsharp is the tweaked version of Pokémon GO; with a bunch of hacked features, you can teleport your location , customize the walking speed of your trainers and use enhanced throw feature. However, you should remember that all the tweaked versions of Pokémon GO run a high risk of getting your account banned.

As PGsharp becomes popular, there is no free version available now. You should purchase a monthly subscription to use PGsharp. Click here to know how to install the Fly GPS Pokemon GO alternative PGSharp if you need it.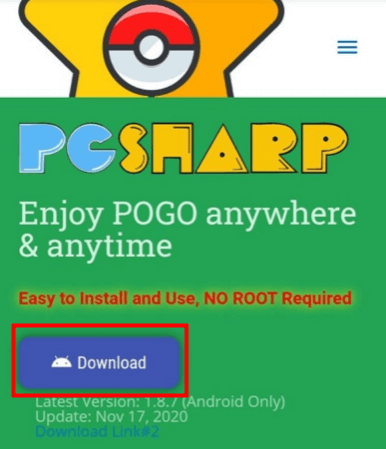 4

iPoGo

The 5th on the list for alternatives for Pokemon GO Fly APK is iPoGo. This is actually a Fly GPS Pokemon GO iOS alternative. This application also acts as a modification of the original Pokemon GO game. IT provides a separate interface that has very similar aspects to the original game with a few tweaks.

The app has several useful features. However, it has two unique features which act as its selling points. The first is a Pokémon GO emulation feature that allows users to get an upper hand with certain features in the game, such as spinning stops to automatically catch Pokémon. This is a risky feature because the developers have implemented code to catch users of this feature on Pokémon GO. Getting caught can result in a lifetime ban on your account.

Secondly, iPoGo also has a map feature that makes it easy to pick where to teleport to and change a user's GPS location. It Is important to note that this app is only compatible with iOS devices. The methods for iPoGo installation require either payment or regular reinstallation. And the steps are really time-consuming. If you are not familiar with how to manually sign an IPA file, it's not recommended to use. Also, here is th guide to install iPoGo.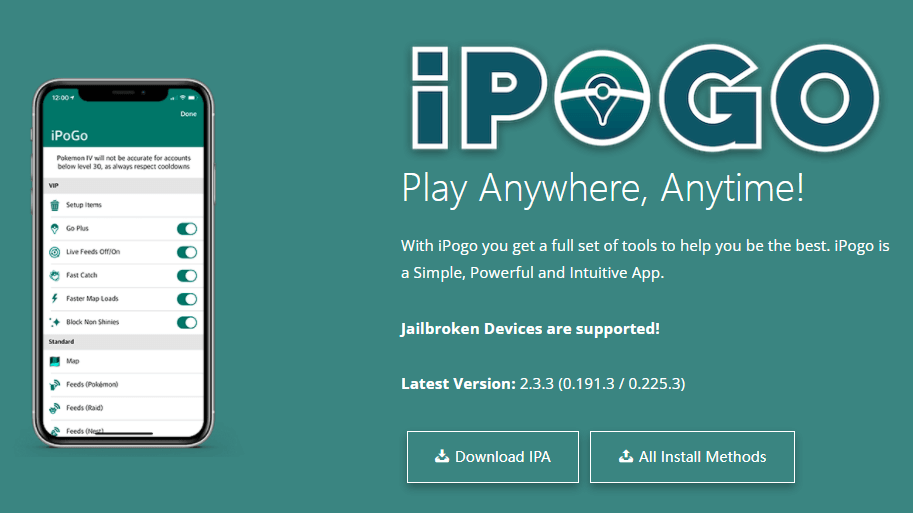 5

SpooferX

SpooferX is the second app we recommend for iOS user. It has very similar features to iPoGo and is only compatible with iOS devices. SpooferX has only recently been created. Therefore, iPoGo has a lot more experience in the industry, which also makes SpooferX less reliable as the team is still working out the kinks of the app.

The steps for installing SpooferX are almost the exact same as that of iPoGo. The only difference is that you need to download the IPA file from www.spooferx.app or visit spooferx.com for further information.

One of the biggest issues when it comes to using SpooferX is that it isn't updated as regularly enough to keep up with Pokemon GO changes. When Pokémon GO gets an app update, the spoofer app needs to be updated to be compatible with the new version. However, SpooferX doesn't do so, leaving its users vulnerable to app crashes and other usability issues as a result of incompatibility.

Many customizable features offered on SpooferX aren't available in the free version. Users have to upgrade to be able to use the app to its full capacity.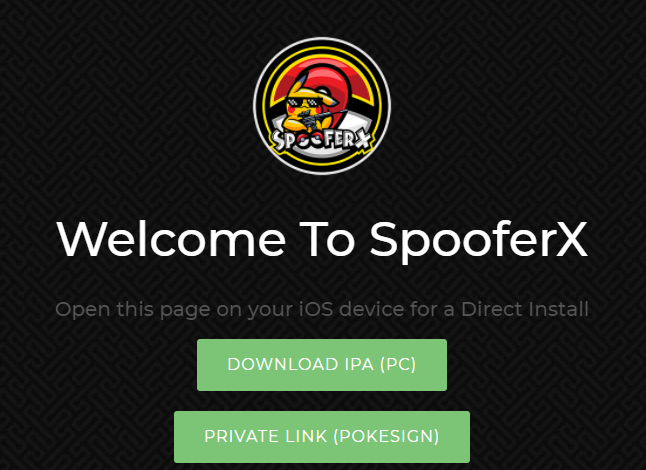 Conclusion
While Fly GPS Pokemon GO is gaining popularity, it is also getting attention for all the wrong reasons. The app has several usability issues, bugs and a lengthy setup process that isn't user-friendly. On top of all of these issues, the icing on the cake is that users can still get caught and shadow banned from Pokémon GO when trying to use this app to spoof their location.
This is why we highly recommend iMoveGo to be your new go-to choice when looking for a Pokémon GO spoofer. The app has all the GPS spoofing features provided by the other apps while guaranteeing that you will never get your account banned. This means you can enjoy Pokémon GO precisely how it was meant to be played while having the peace of mind that you won't lose all the progress you make whenever you log on to the app.