When I use my iPhone 13 to take photos, it indicates "Flash is disabled", But I have charged my iPhone completely, so why is my camera flash disabled? How can I get rid of it?
If the flash is disabled on your iPhone, this can be due to multiple reasons why it has happened. Once your flash is disabled, you cannot use it for anything whatsoever until it is fixed. If you find yourself in this ugly situation, do not panic; this article can greatly help you.
This article will take you through why your iPhone flash is disabled and put forward top 7 useful solutions on how you can get it fixed with ease and convenience.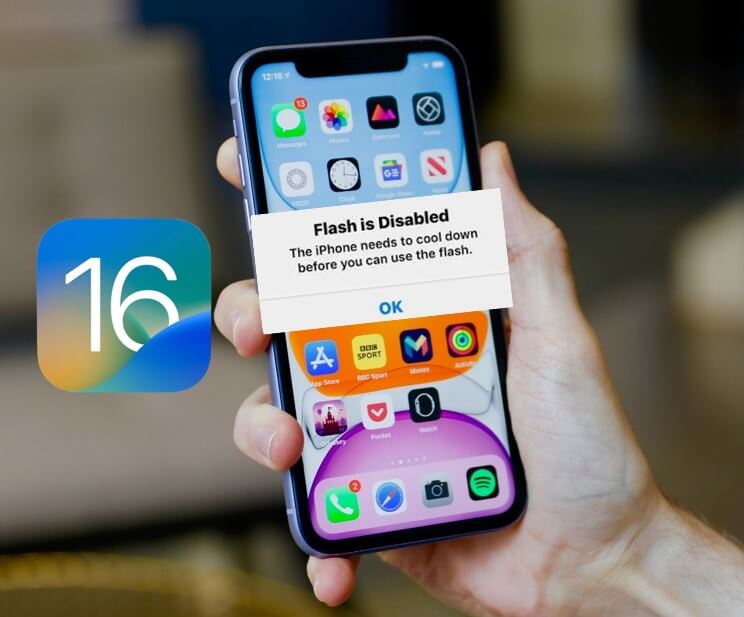 Part 1. Why Is My Flash Not Working on My iPhone?
Flash is disabled indicates there are something wrong on your iPhone device. Although this is a small issue, it will affect your iPhone's normal operation, even cause some data loss one day if you don't fix it in time. There are several reasons why your iPhone flash is disabled:
Flash is disabled because the setting is "turned off."

Low Battery. If you see a pop-up like this, "Flash is disabled. The iPhone's battery is low and needs to be charged before the flash can be used." This obviously means that your device battery is low, it will remain disabled.

Flash is disabled because your iPhone suddenly got overheated either by exposure to unfavorable weather conditions (or excessive sunlight) or you performed a highly demanding task on it, which probably was too much for the processor to manage.

iPhone flash might be disabled because your iPhone got software corrupted by a strange malware.
All of the above can be a reason why your iPhone flash is disabled. However, there are solutions to them. Just read on and find them out.
Part 2. What to Do When Your iPhone Flash Is Disabled?
Actually, if it's iPhone setting or battery low that lead to your flash disabled iPhone, then it will much easier to fix it done. While if your iPhone get some software bugs, then it will more difficult to solve it. But there's still road for you can go -- using an official and professional iPhone software repair tool.
1

Force a Restart

By forcing your iPhone to a restart or a hard restart can possibly resolve any glitches. There's no worst-case scenario in trying this; give it a try if your flash suddenly becomes disabled. On different iPhone versions, this is how you restart your iPhone.
iPhone 6 and earlier versions: Press and hold the Power with the Home buttons simultaneously until the iPhone goes off and the Apple logo appears.

On iPhone 7 or 7 plus, the buttons to press are slightly different from the previous version. Press and then hold the Top button alongside the Volume Down simultaneously until the Apple logo flashes.

On iPhone 8/ 8 plus/ XR, or later versions: Press and hold the Volume + button together with the Side Power butten until you see Apple logo shows up.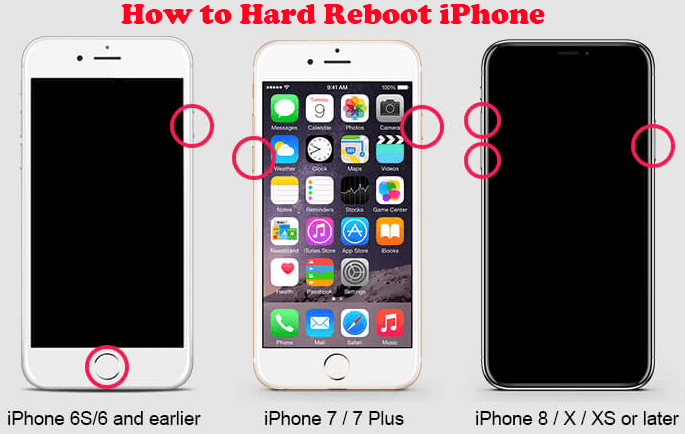 Then check if your iPhone camera flash can work normally as before.
2

Cool Down Your iPhone

To get your iPhone flash enabled again, you need to let your iPhone cool down after exposing it to excessive sunlight or performing too many things at times. Activate your flash again by letting your iPhone cool down for some time to an operational temperature of 35 - 95° Fahrenheit.

If you were previously under the sun, kindly move to a shady spot. Your iPhone flash will be turned back on once the temperature is less and the overheating is well reduced. However, it could be just what you need in some cases. Restarting your phone is not without its perks.
3

Turn on and off Low Power Mode

Low Power Mode is a special feature on your iPhone that helps conserve your battery life when running low. When you turn on this feature, it automatically disables many functions on your iPhone and restricts you to a few functions at that low battery percentage; for instance, call, SMS, etc., will be enabled in a low power mode.

If your flash is disabled, try turning on and off this feature to see if it could solve the flash issue.To locate the Low Power Mode function:
Go to Settings > Power Mode, turn the power words to low mode.

Low Power Mode automatically disables flash, then turn off the feature after a minute or two.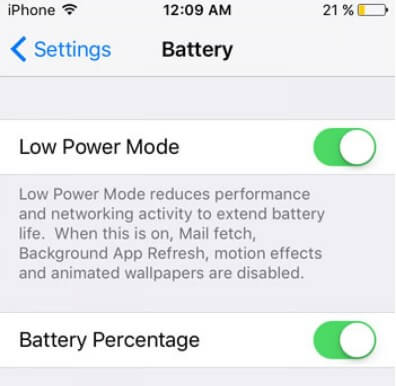 4

Turn on and off Optimized Battery Charging

Optimized Battery Charging is a feature that comes with the iOS 13 version; the function's purpose is to sustain your iPhone battery's longevity. Try toggling this feature to see if it fixes the disabled flash. To locate it,
Go to Settings> Battery > Battery Health > enable Optimized Battery Charging.

Disable the feature after about a minute or two.
5

Update to the Latest iOS 16

Your iPhone flash might not work because there's a bug in your operating system. This usually happens when your iOS is outdated, and you need to update it to the latest version. Updating might get the flash issue fixed.
Go to Settings > General > Software update on your iPhone

Check for updates. Choose Upgrade to iOS 16 and tap Download and Install to update your iPhone.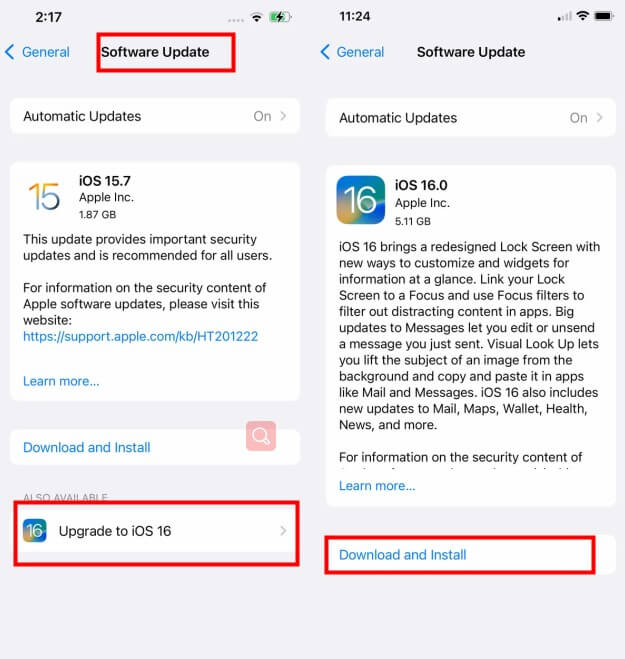 After finishing the iOS 16 update, check if your iPhone flash can work.
Part 3. Ultimate Solution to Fix iPhone DisAble Flash Issue with High Success Rate (No Data Loss)
If all the 5 solutions cannot help you fix the iPhone flash disabled problems, and you can make sure that your iPhone don't have physical damages, then it must be your iPhone system glitches that lead this issues. In this case, the 5 solutions above is far away to fix this problem.
Instead, you need to get a reliable iOS system recovery tool to help you out. When it comes to this kind of tool, WooTechy iPhixer must be the first one you should use. iPhixer is the smartest tool with an aim to repair all kinds of iPhone/iPad software glitches without causing any data loss.
If you need a quick fix to help you fix the iPhone flash is disabled problem, then this one must be the supportable solution which is worth your try.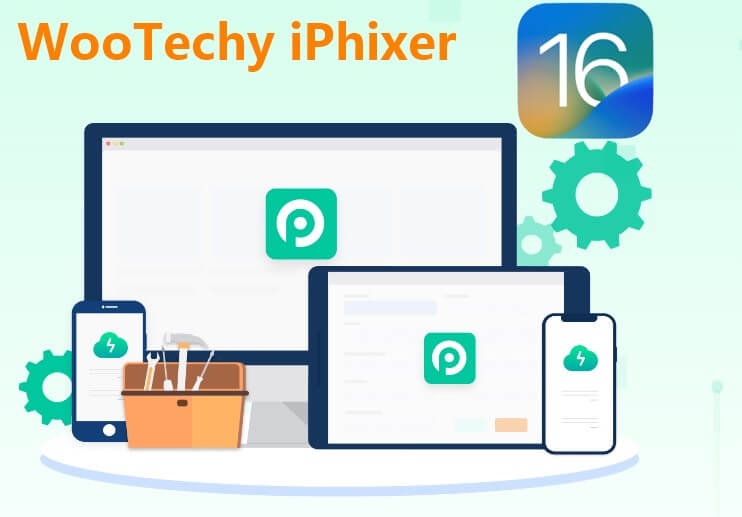 Excellent Advantages of WooTechy iPhixer: Fix Your Flash Disabled iPhone
75.000.000+
Downloads
You can easily repair the iOS system glitches, such as flash is disabled, iPhone Power button not working and firmware file corrupt iPhone without data loss.

High efficiency is promise to fix your iPhone problems, which can save tons of time for you.

Allow any user to exist or enter recovert mode for 100% free without costing any cent.

iPhixer won't lead to no errors like 4015/4003, which is the most useful alternative to iTunes.

High efficiency is promised to fix your iPhone problems, which can save tons of time for you.
Easy steps to fix iPhone Flash Disabled:
Step 1 Open your WooTechy iPhixer tool on the PC and plug your iPhone to your computer using a USB-C lightning cable. Make sure that your device is unlocked for it to be recognized. Select the Standard Mode and click Next.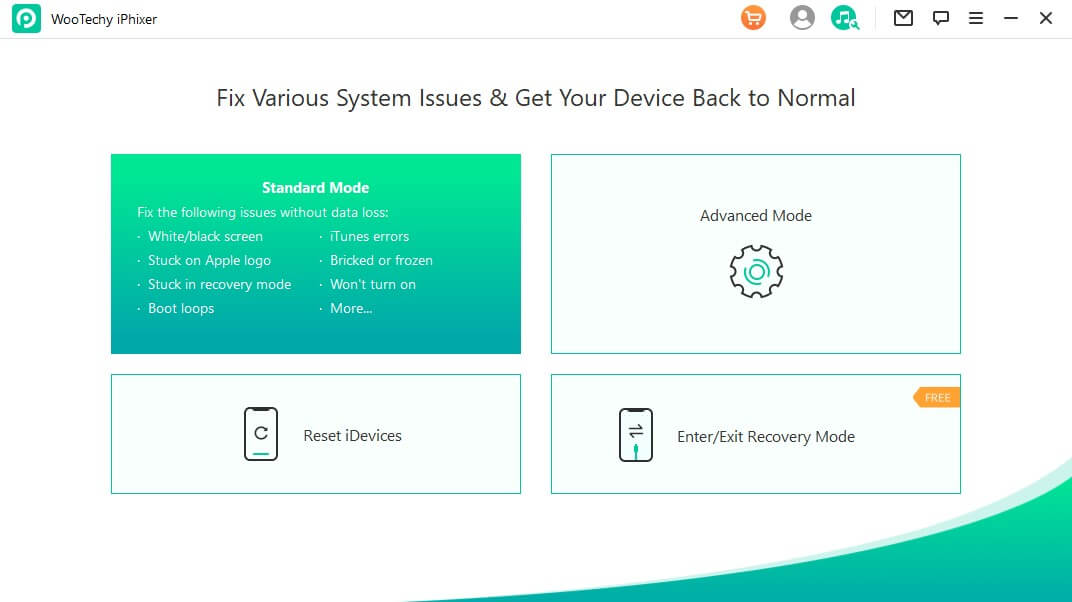 Step 2 The next step is to download the firmware. For this, you will have to choose the device model and firmware version from the given dropdown menu and click Download.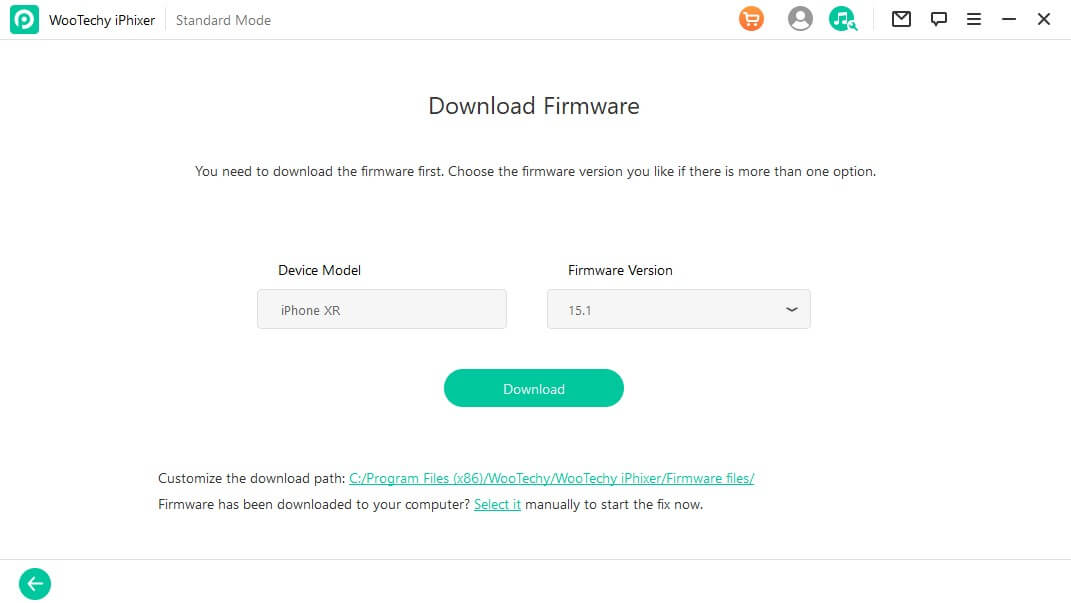 Step 3 You can commence the process by tapping Start. During the repairing process, make sure you don't disconnect or use your device; otherwise, it will mess up your device and further complicate things.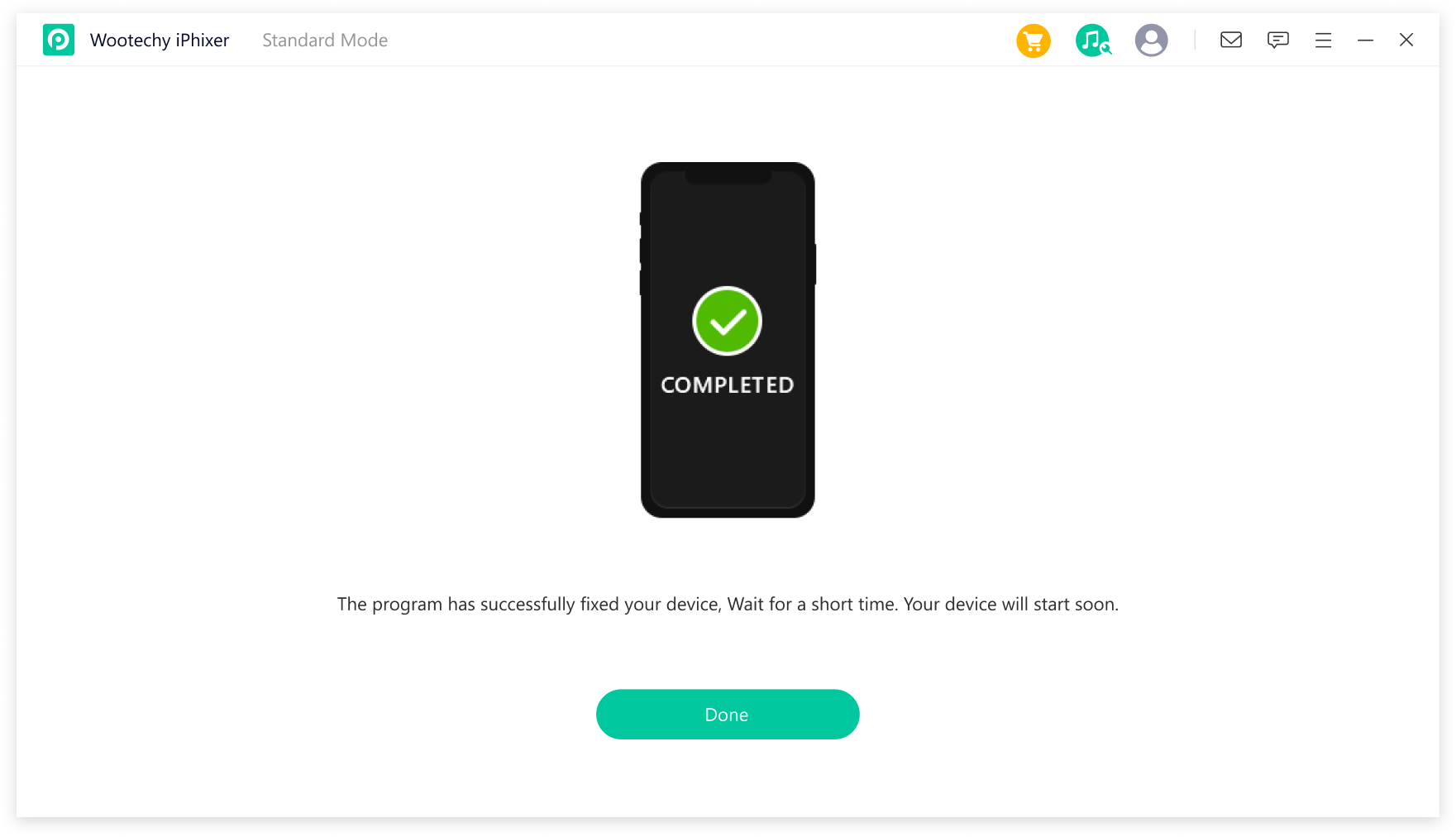 Note
After the process to finish, you can check your if your iPhone flash disabled problem is removed.
Conclusion
If your flash is disabled for any of the listed reasons above, you can get it fixed with any of the 7 solutions already mentioned. If you're unsure if your device is undergoing a hardware or software issue, then it is best advices to try all these fixes and see which one works for you. At least, one will --using WooTechy iPhixer.
Once you use this excellent tool, you can know how useful this tool is. With this tool, you won't send your iPhone or iPad to the Apple after-sale service when the devices get stucks.