Many people have met the issue where their iPhone disconnects from WiFi when locked or in sleep mode, especially after updating iOS 15 or iOS 16. It is a fairly common issue with many underlying causes ranging from outdated drivers or firmware to software or hardware failure.
Most of the time, WiFi disconnection on a locked iPhone can be fixed by rebooting the device. If that does not work, you will need to get into more detailed troubleshooting, such as resetting the network settings or updating the existing firmware.
Anyway, This guide will provide you with step-by-step instructions why your iPhone keeps disconnecting from WiFi when locked and how to troubleshoot this iPhone hotspot disconnects when locked with a high success rate and no date risk.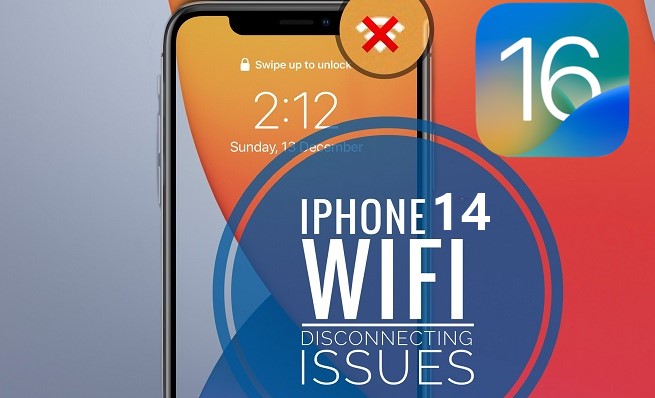 Part 1. Why Does My iPhone Keep Disconnecting from Wi-Fi When Locked?
In today's worlds, people cannot live comfortably without any WiFi environment, so one will get crazy and annoyed when his or her iPhone disconnects from Wi-Fi when locked from time to time. Actually, there could be several reasons which can lead to your iPhone WiFi disconnects when locked:
Software bug in your iPhone system. This type of bug can cause various other issues like iPhone WiFi disconnects when locked.

Poorly optimized WiFi in regional locations can cause disconnections due to outdated firmware.

WiFi Assist feature switching your device from WiFi to Cellular Network. The WiFi assist system can also make things worse by trying to connect to cellular data where there is no coverage.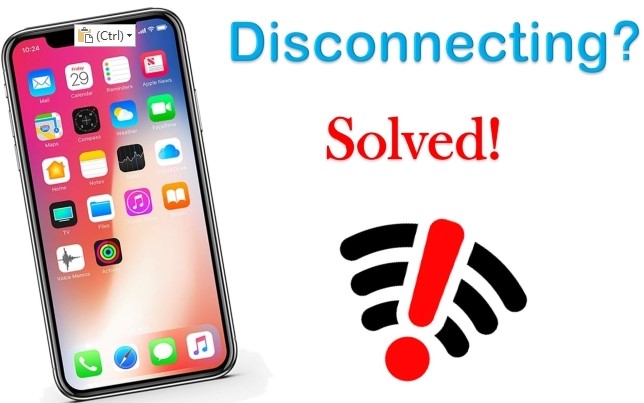 Part 2. How Do I Stop My Wi-Fi from Automatically Turning off When Locked?
Now you have known about the possible reasons why your iPhone disconnects from WiFi when locked. Don't panic too much. No matter which reason leading to your iPhone hotspot disconnects when locked, here can bring you top 10 methods to fix it done.
1

[No Data Loss] Fix iPhone WiFi Disconnects When Locked with the Highest Efficiency

The first method I would like to share with you is the most useful quick fix -- using WooTechy iPhixer, which is a pretty officail and professional iPhone software repair tool. With this tool, you can remove your iPhone disconnects from Wi-Fi when locked error effortlessly.

What's more, iPhixer aims to protect all your data on iPhone device without causing you any data loss. Besides, there is no technical operation, so any of you can complete the whole process with more ease and convenience.
WooTechy iPhixer: Trobleshoot Your iPhone disconnects from Wi-Fi When Locked
75.000.000+
Downloads
Fix all issues caused by iPhone system glitches, such as iPhone wifi disconnects when locked, iPhone blinking Apple logo, firmware file corrupt iPhone and more without data loss.

Compatible with both Win and Mac, you can use iPhixer tool to fix the issues without any limitation.

Reset iPhone with or without password before backing up your data if you prefer this option.

Support all iPhone models including iPhone 4 to iPhone 13, even thte newly-release iPhone 14 with iOS 15 and iOS 16 available.

You are able to exist or enter recovert mode for 100% free without a high success rate.
How to solve "iPhone disconnects from WiFi when locked issue":
Step 1 Connect your iPhone with a USB and launch iPhixer. Select Standard Mode.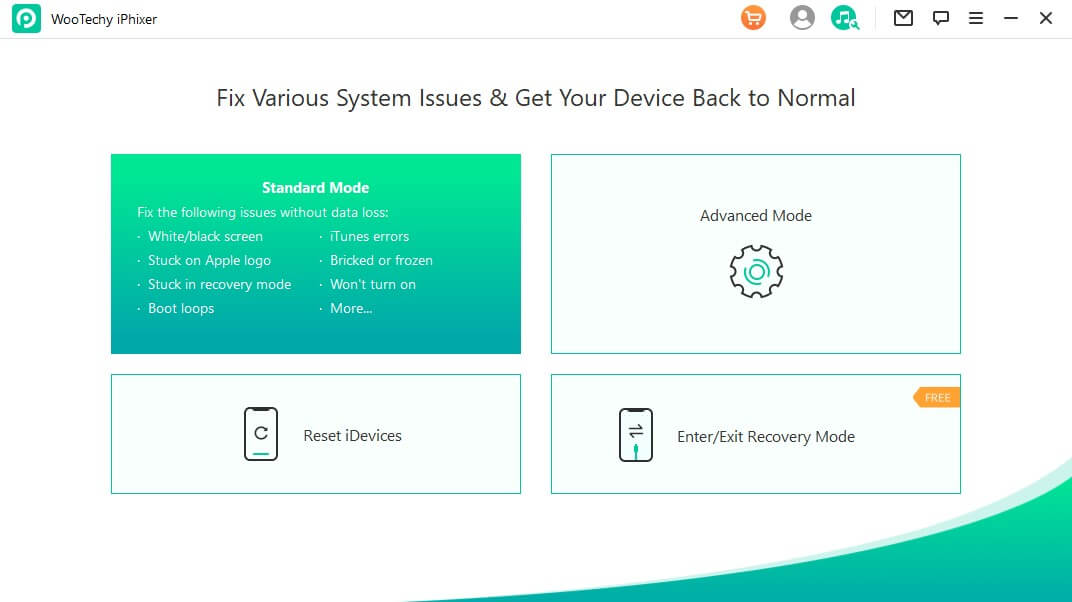 Step 2 Click Download option to get the proper iPhone firmware for your device. Then iPhixer will automatically download the firmware to fix the "iPhone discounnects from WiFi when locked issue".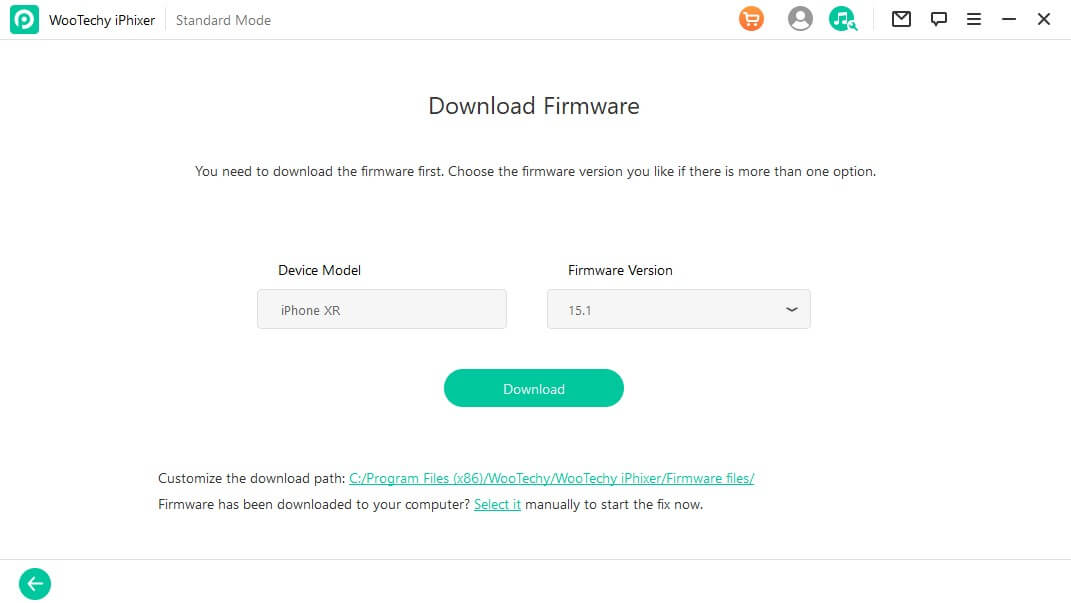 Step 3 Choose Start and your iPhone will be repaired soon. When your iPhone restart automatically, you can see that WiFi won't disconnect when iPhone is locked. That's the most efficient method to solve this error.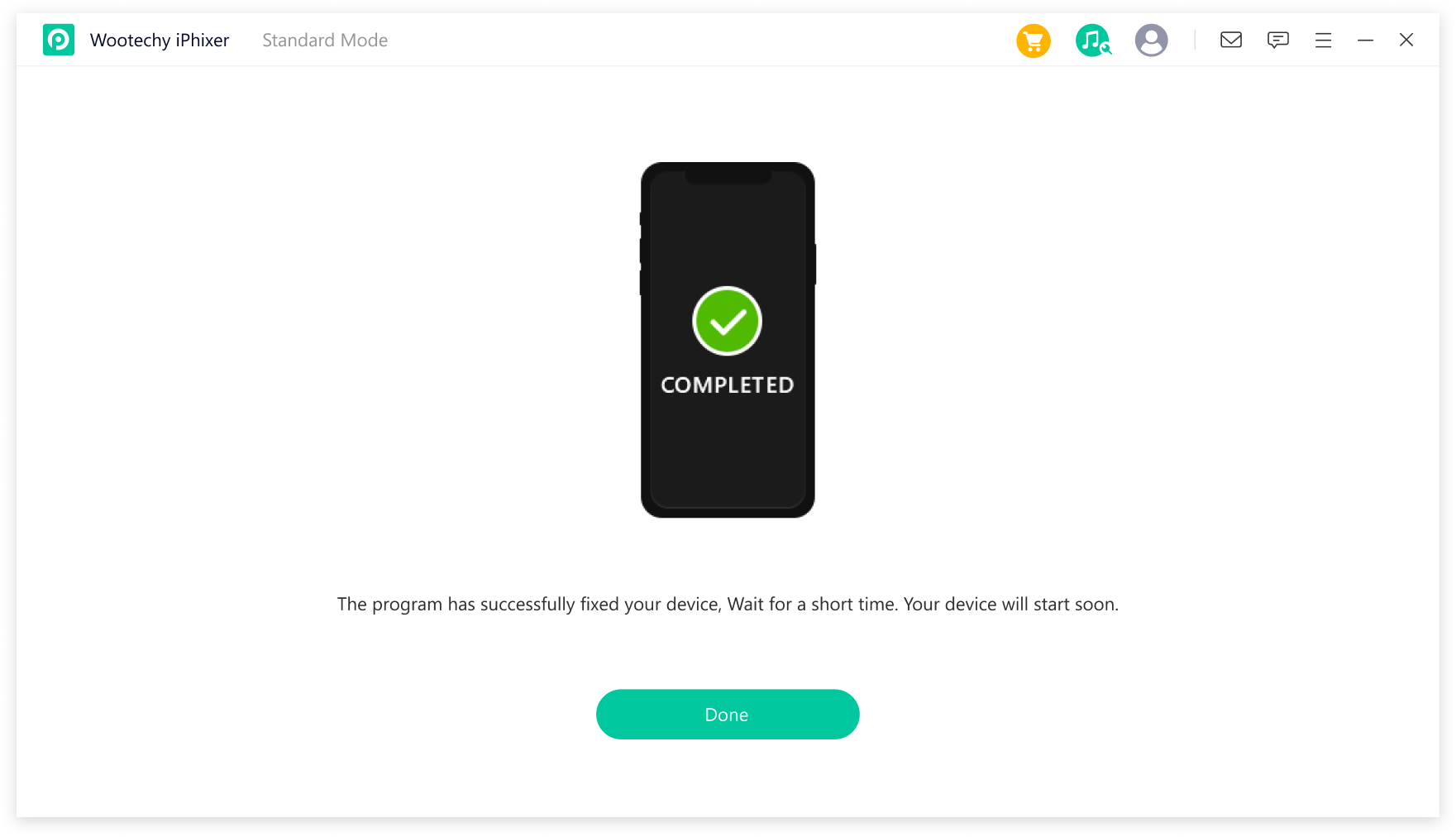 That's WooTechy iPhixer, one of the brilliant iPhone software fixing tool that you should hold and use. Aside from fixing iPhone software isssues, you can also use it to fix all iPad software glitches, such as iPad ghost touch, iPad boot loop issue with the highest success rate.
There're also other alternatives to solve iPhone disconnects from WiFi when locked error, but these are no much better than the first method since they cannot ensure 100% success and no data loss.
2

Reconnect the WiFi Network

As with any network connectivity issue, you need to try is reconnecting to the WiFi. Here's how you can cleanly reconnect WiFi on your iPhone:

Go to Settings and then select WiFi.

Select the current network you are connected to. From the menu, tap Forget This Network.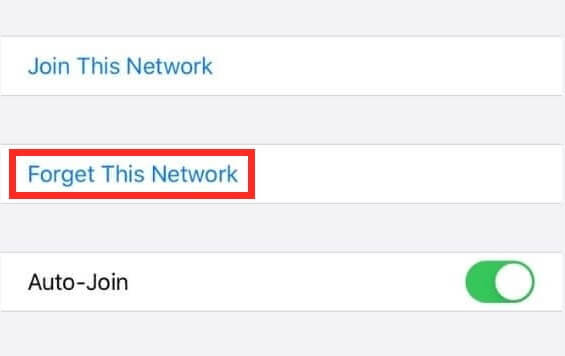 Return to your connection list and reconnect to your WiFi. Enable Auto Join beside the network name.
3

Disable WiFi Networking in Location Services

For some odd reason, sometimes the WiFi networking services can cause an issue with your iPhone disconnecting from WiFi when locked. Users have found that disabling WiFi networking can often fix the iPhone disconnects from WiFi when locked.

To turn it off, please follow the instructions below:

Open Settings and Navigate to Privacy.

Find the Location Services and select System Services from the sub-menu.

You will now see the option for WiFi Networking, turn it off.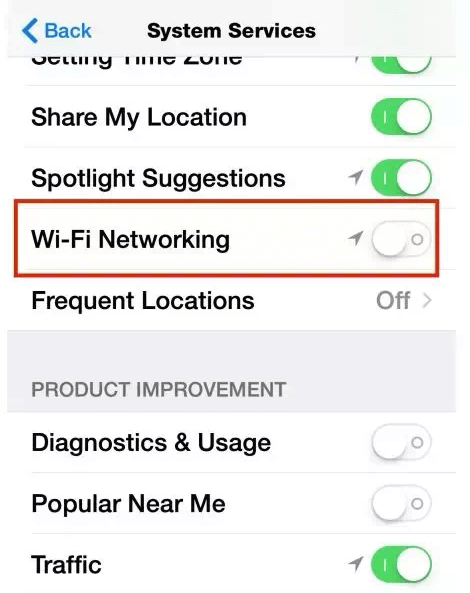 4

Disable Wi-Fi Assist

WiFi Assist is a feature that lets your iPhone use a combination of both WiFi bandwidth and cellular data. On paper, it is a very decent boost for when you are in an area with a fluctuating WiFi signal.

However, this feature can cause your WiFi to disconnect when your iPhone locked. So turning it off might do you more good than harm. As for how to do that, follow the instructions below to fix the iPhone disconnects from WiFi when locked issue:

Navigate to your iPhone Settings.

Find the Cellular or Mobile Data.

Scroll down to find the WiFi Assist option and toggle it off.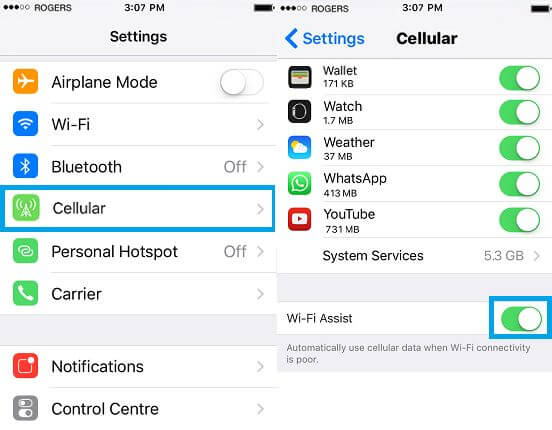 5

Restart Modem/Router

Believe it or not, WiFi issues are often not even related to iPhones at all. It might as well be a router issue. So checking your WiFi hardware would be a good choice to solve your iPhone WiFi disconnects when locked.

You won't even have to do anything technical here. Just turn off your router by either pressing the on/off button or pulling out the power cable. Keep your modem or router off for about a minute or two before turning it back on.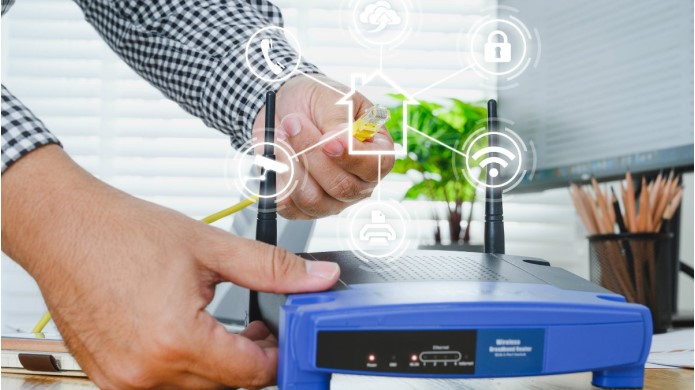 6

Restart iPhone Device

If your iPhone WiFi disconnects when locked still exists, there probably some stucks on your iPhone devices. You can try restarting your iPhone devices to solve those stucks.

For iPhone SE (1st generation)/5/earlier device: Click and hold the top button untill power off slider icon shown on the screen. Drage the icon until your device to power off.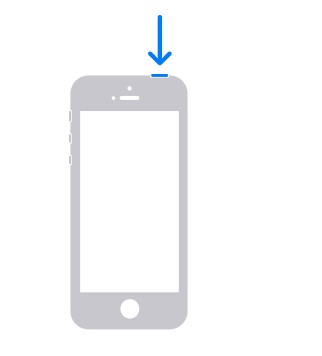 For iPhone iPhone SE (2nd or 3rd generation) /6/7/8 device: press and hold the side or top icon till you see the power off slider, and then click it. Drag the icon and wait the deive to turn off.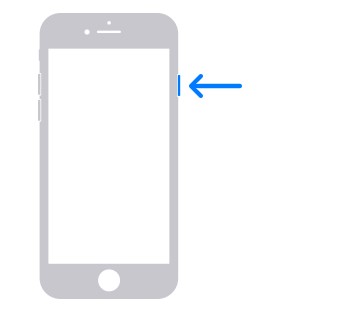 For iPhone X, 11, 12,13, 14 device: press and hold the side button and either volume button until the power off slider icon appears. Drag the icon and wait the deive to turn off.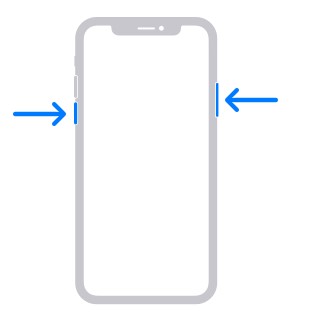 Wait for a while, turn on the device and check if Safari connects to the server.
7

Renew DHCP Lease

Under normal circumstances, your iPhone should renew your DHCP automatically. But there can be times when it fails to do so for several reasons. You also might have to change the IP address if you are using an old WiFi modem. Older WiFi routers usually do not have network conflict optimization.

Follow these instructions to renew the DHCP lease on your iPhone manually:

Open Settings and navigate to WiFi.

Search for the network you are currently connected to and open its information. You would need to click the (i) button beside the connection name to do that.

You should see three tabs now. DHCP is the first one followed by BootP and Static. Tap on DHCP and scroll down to find the Renew Lease option. Enable that and confirm your actions to let it take effect.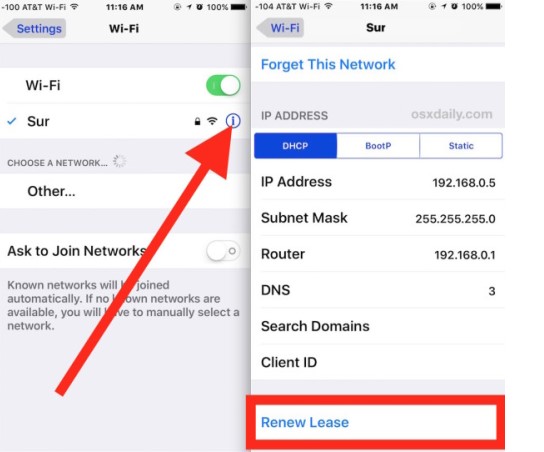 The Network tab will fade out, and you will lose all access to the internet for a moment. Then it will come back, along with a new IP address. Then you can check if the iPhone can disconnect from wifi when locked.
8

Reset Network Settings

If none of the above methods worked, you might need to reset the network settings. In theory, resetting the network settings should solve 90% of your internet problems if they are caused by software.

However, this method will delete all your saved connections and WiFi passwords so proceed with caution. Follow the instructions below to reset your iPhone network settings to fix iPhone disconnecting from WiFi when locked:

For iOS 15 or later:

Go to Settings and click General option.

Scroll down to Transfer or Reset iPhone.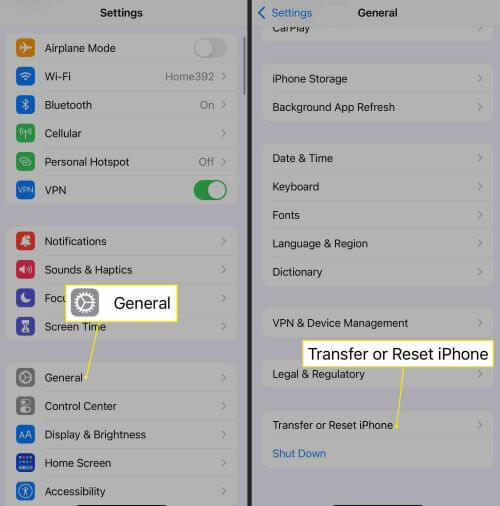 Click Reset and select Reset Network Settings from the options.
Wait for the system to reboot and reconnect to your WiFi.
For iOS 14 or earlier:
Go to Settings and select General option.
Scroll down and select Reset.
Under the Reset section, you will see a lot of different reset options. Select the Reset Network Settings.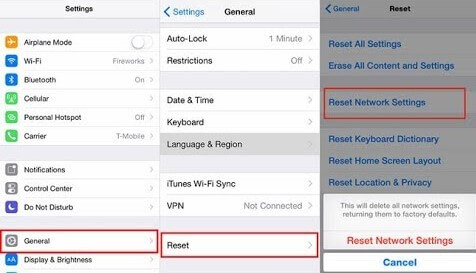 Your system will now Reboot to make the changes. Wait through that and reconnect your WiFi.
9

Update Router Firmware

If the problem is your router, then no amount of tinkering with your phone will fix iPhone disconnecting from wifi when locked. If the restarting method did not work, then your router probably needs a firmware update.

But firmware updating is not a universal system. Different brands have different update methods. There are about as many update variations as there are stars in the sky, so I won't be going into individual instructions.

You would need to find your router model and search the manufacturer's website for the step-by-step guidelines.
10

Disable VPN from iPhone Settings

Sometimes, the VPN you use can also affect your iPhone connects from WiFi when locked, so you can try turning off the VPN to fix your iPhone disconnects from WiFi when locked.

On your iPhone, go to Settings > General > VPN, and turn off the VPN icon if it is activated. If you have an VPN app installed on the iPhone device, you can uninstall the app or use another one.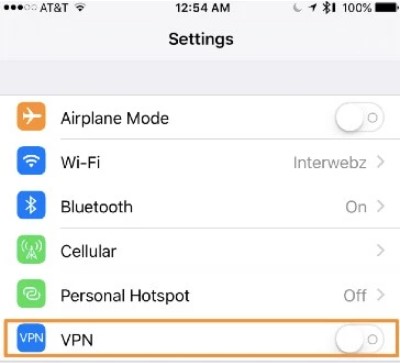 Conclusion
To sum up, this article outlines top 10 useful fixes to remove iPhone disconnecting from WiFi when locked issue. It's evident that the first method -- using WooTechy iPhixer is the most alternative method to fix this error.You are not alone in having to deal with it. Hopefully, this guide will come in handy in resolving this issue once and for all.
Don't forget to click the Dowload Now button below to freely install this wonderful tool, just enjoy it.