If you are trying to update your iPhone but can't seem to get it unstuck from the update complete screen, keep reading. Sometimes, iOS users updating to iOS 15/16 have trouble with this process and don't know why this is happening. Luckily, with a few simple solutions, you can fix an iPhone stuck on software update complete screen.
Part 1. Why Does Software Update Complete Get Stuck for iOS 15/16?
So, why exactly is your iPhone frozen during the update process for iOS 15/16, and why won't it go past the update complete page? Part of this could have to do with connectivity issues. If you don't have a stable internet connection on your iPhone it will get stuck during its update.
In some instances, your iPhone may have software issues or bugs. Corrupted data and other malfunctions like a glitched iOS system will lead to a stuck update.
Finally, if you don't have enough storage space then your iOS update might stall. Check to make sure that you have enough room on your iPhone before you begin your update.
Part 2. How to Fix iPhone Stuck on Software Update Complete Screen
We talked about why your iPhone might get stuck on the update complete screen, but how can you repair this problem quickly?
1

Charge iPhone and Wait

It is recommended to charge your iPhone when updating. So if your iPhone gets stuck after the software update complete, there might be your iPhone battery not supporting itself to bypass the screen. Therefore, get your phone charger out and plug it into the wall. Plug your charger into your iPhone. Wait for your phone to charge fully.

Then wait patiently as the process depends on the number of files and network connection. Just keep your iPhone closely connected to WiFi and after a few minutes, the software update complete screen will disappear.
2

Force Restart iPhone

If you wait for a long time and your iPhone still gets stuck on the software update complete screen, then you could force restart your device. This will remove minor glitches that prevent iPhone from bypassing the software update complete screen on iOS 15/16.

Force restart newer iPhone with a Face ID: press and release the Volume Up and the Volume Down button respectively. Then you should press and hold the Side button. Wait for the Apple logo to appear.

Force restart iPhone 7 series: hold your Volume Down and the Side buttons at the same time. Wait for the Apple logo to appear.

Force restart iPhone 6 series and older: hold your Home and the Power buttons at the same time. Wait for the Apple logo to appear.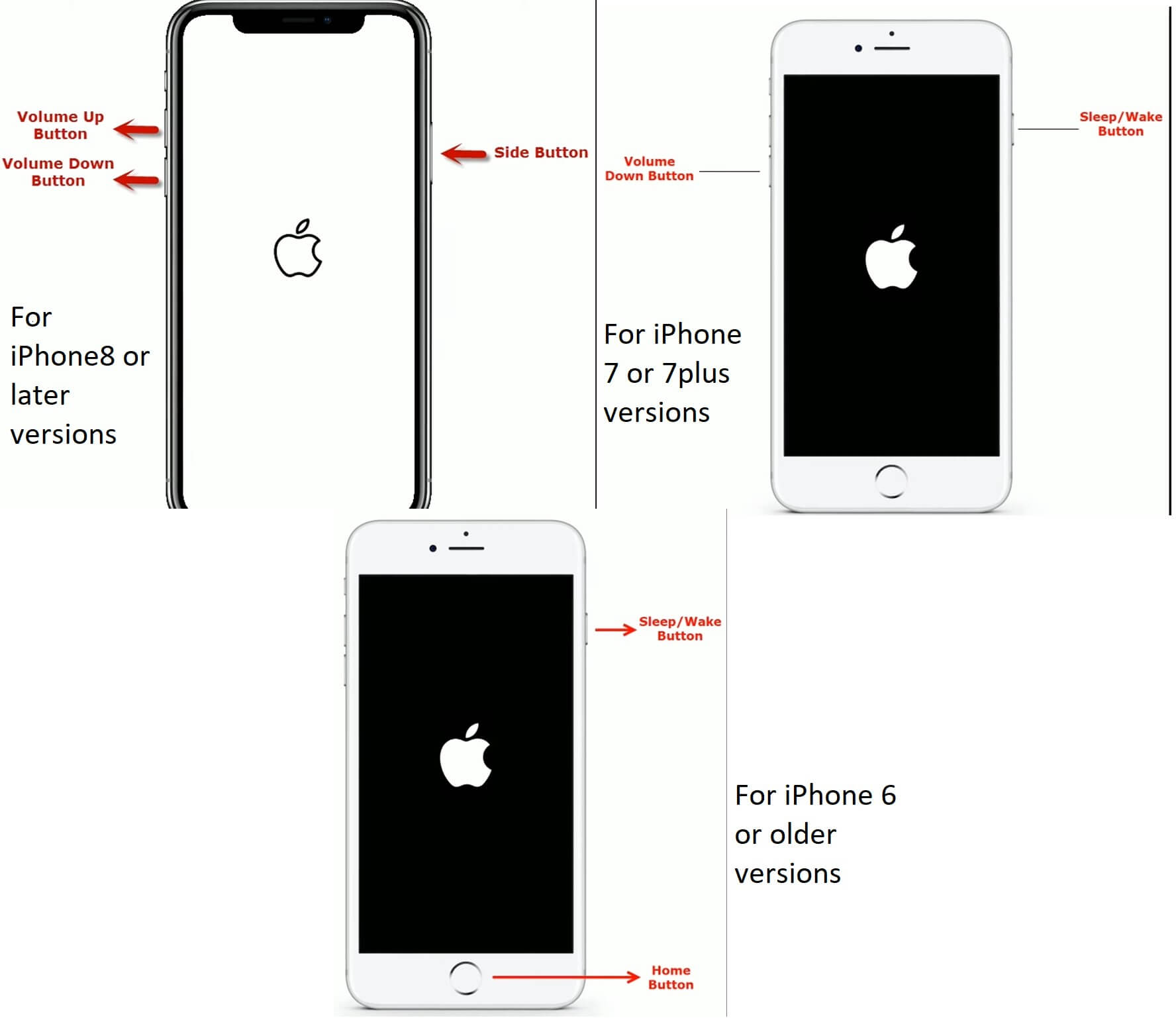 When your iPhone restarts, see if your update works and if the software update screen is gone.
3

Get iPhone Unstuck with WooTechy iPhixer

To fix your iPhone stuck on software update complete screen with the fastest speed and the 100% success rate, you can use professional iOS system recovery programs such as WooTechy iPhixer. It can fix all minor and serious software bugs that lead to software update complete stuck issue without data loss. Apart from that, it can update your iPhone's system to the latest one smoothly without stuck problems.
iPhixer – Fix Various iPhone Update Issues
75.000.000+
Downloads
Resolve all iPhone problems like stuck on software update complete screen, unable to verify update iOS, stuck on preparing update, not enough storage to update iPhone, etc.

Compatible with all iPhone series and iOS versions including the latest iOS 15.6 or iOS 16.

Without using iTunes, it unstuck your iPhone without data loss and other unknown errors while getting your device updated.

Only several clicks are needed. And you can also use it to reset your iPhone or enter recovery mode for free.
4 easy steps to fix iPhone stuck on software update complete screen with WooTechy iPhixer:
First, download the iPhixer software to your computer. Open it up and press the Standard Mode. This option will help you get unstuck from the software update complete page without data loss.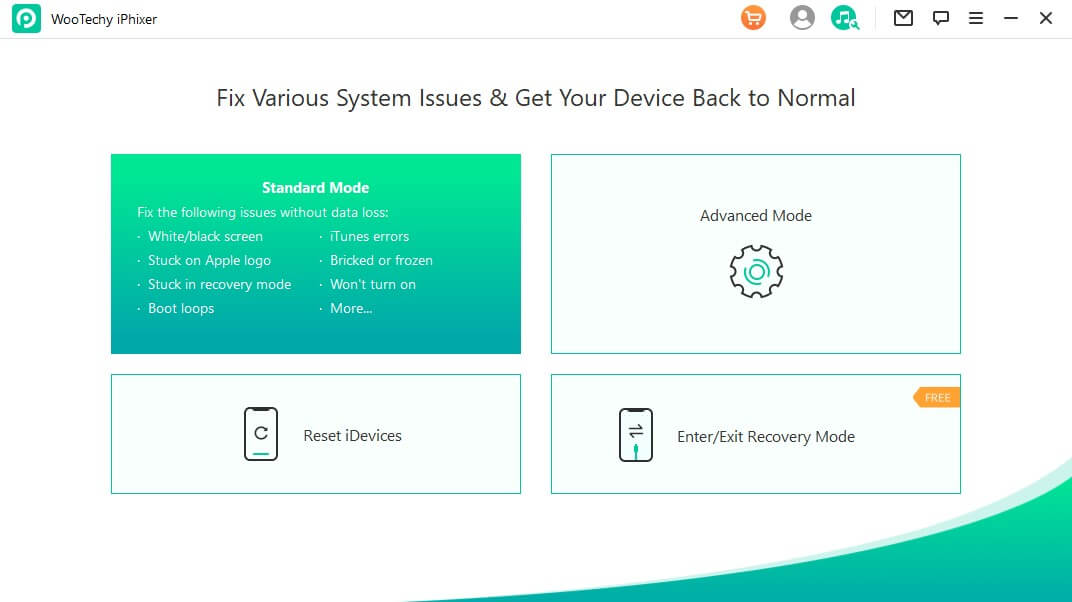 Plug in your device and press the Next button. Follow the on-screen instructions to get into DFU or Recovery Mode.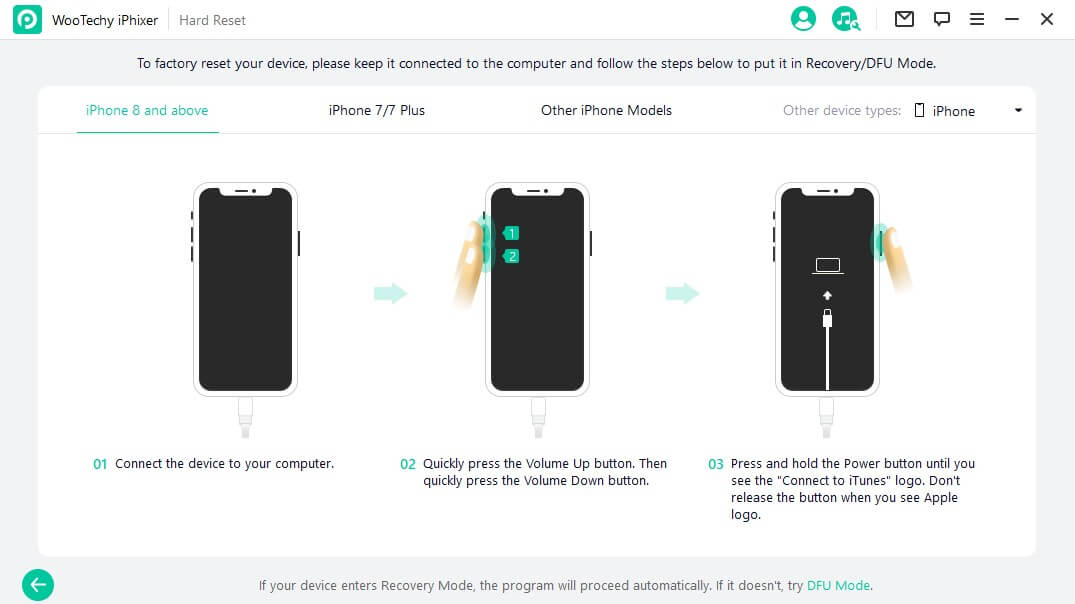 Next, you will need a repair firmware which is official and has no bugs. Click the Download button to proceed.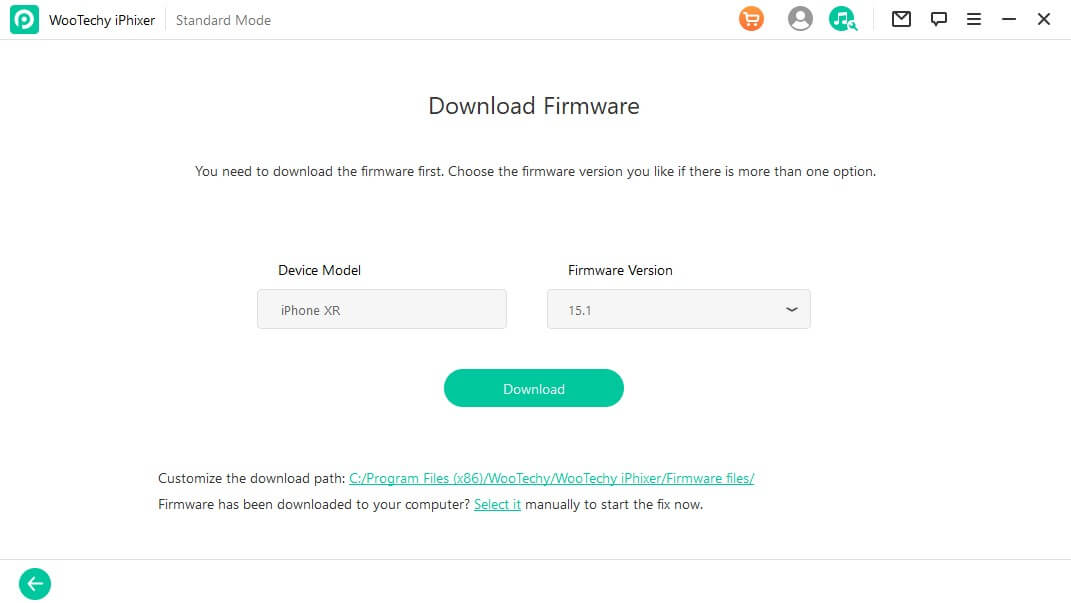 After just press the Start button and your phone will be fixed. Soon your iPhone will restart automatically and there won't software update complete screen stuck problem while completing the latest iOS updated.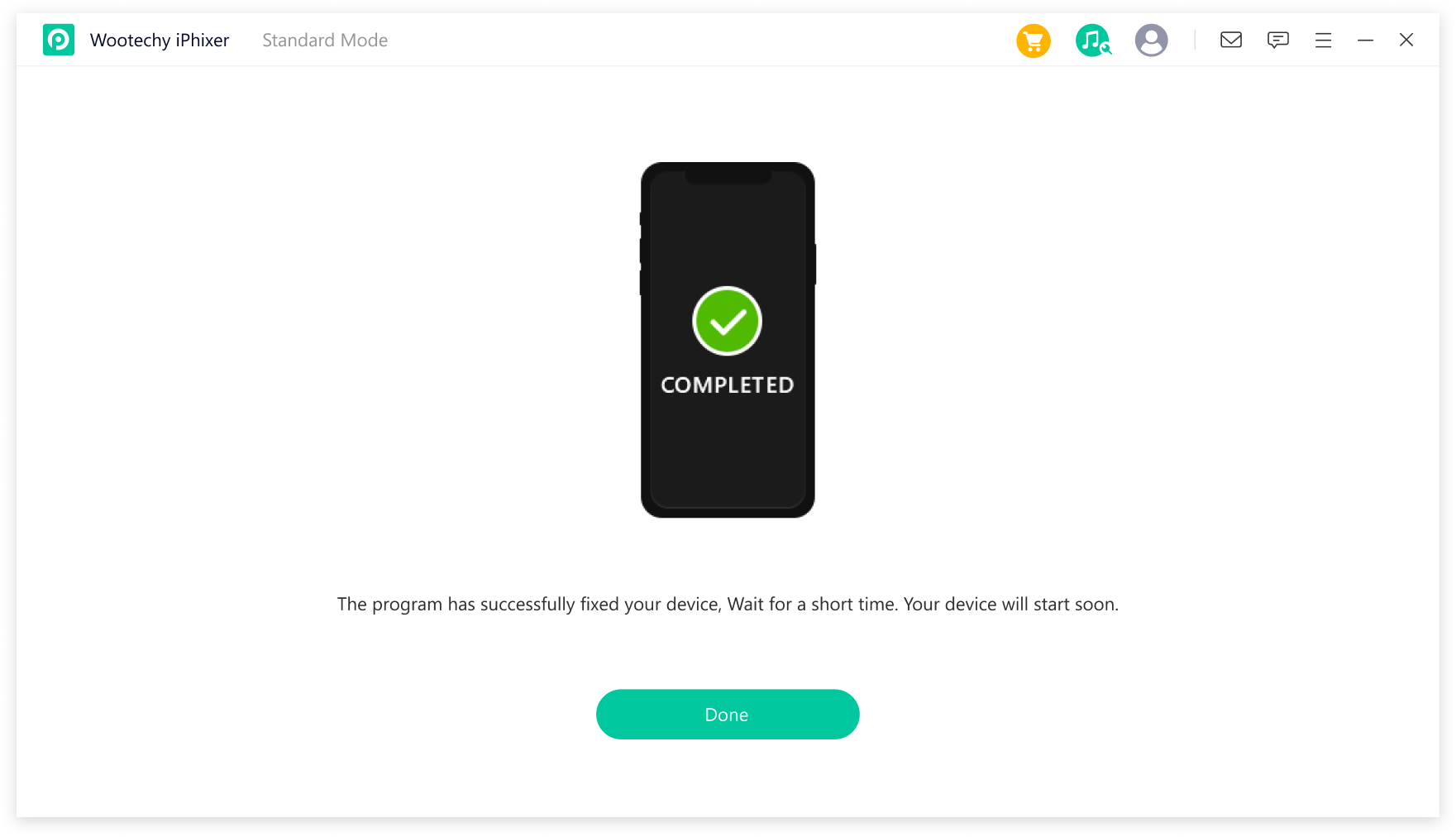 4

Reset iPhone with iTunes

You can also use the Apple-supported program iTunes to restore your iPhone if you would like to. Doing this will delete your phone data, so make sure you have an iTunes or iCloud backup before you do this.

Open your computer and go into iTunes. Plug in your iPhone.

Look for your iPhone on the sidebar in iTunes. Click on your iPhone and navigate to the Summary tab.

Press the option that says Restore iPhone and confirm your action by clicking the Restore button again.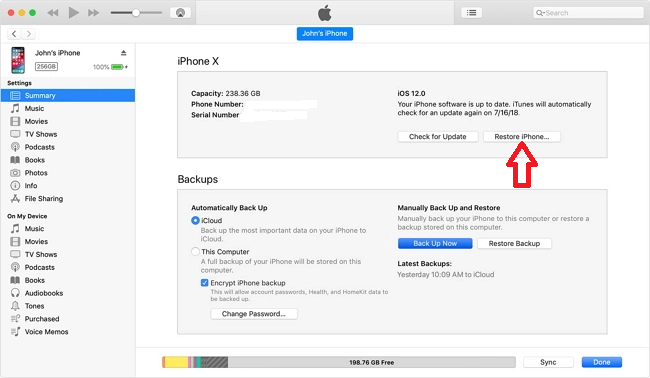 This will rest your iPhone to factory state and removes all glitches. Log back into iCloud when your phone turns on after the restore. Try to update your phone again to see if your iPhone isn't stuck on software update complete screen finally.
5

Restore iPhone in Recovery Mode

If your device can't be recognized by the normal reset with iTunes, you can put your iPhone into recovery mode and then restore it. It should be noted that this method similarly also erases all data on your iPhone.

Get your computer out and open up Finder or iTunes. Connect your device with a USB.

Follow the steps of force restarting iPhone. But you should keep in mind that at the last step, keep pressing the button(s) till you see the recovery mode.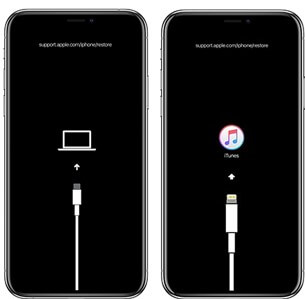 Press the Restore button when the on-screen message pops up.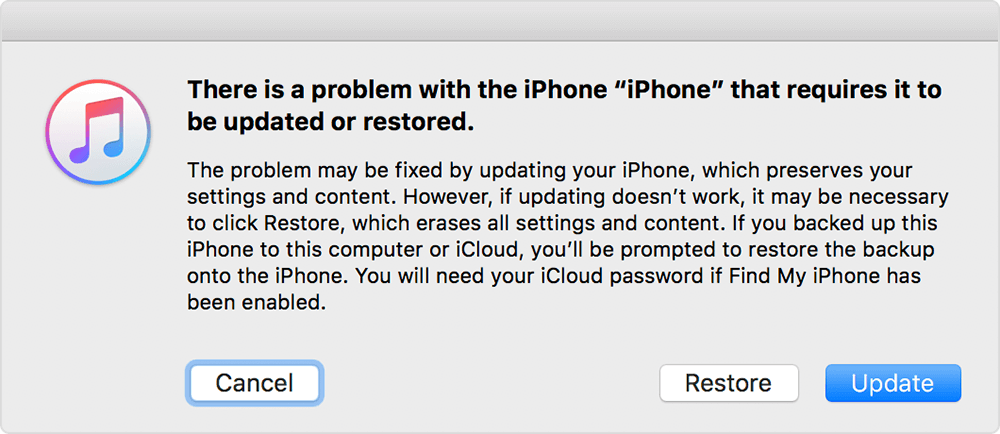 Complete your iOS update when the restoration is complete.
6

Restore iPhone in DFU Mode

Finally, you can restore your iPhone through DFU mode. This method also deletes your iPhone data. Moreover, it downgrades your iPhone, so after the restoration, you have to update your device again.

Start up iTunes or Finder. If you are using iTunes, make sure it's updated. Connect your iPhone that is tuck on the software update complete screen with your computer.

DFU Mode for Newer iPhone: Respectively press and release the Volume Up and Volume Down buttons fast. Hold your Side button until the iPhone screen goes black. At this time, keep holding the Side button and the Volume Down button for five seconds. Let go of the Side button but keep holding the Volume Down for another 5 seconds.

DFU Mode for Older iPhones: Hold the Volume Down button (iPhone 7 series) or the Home button (iPhone 6 series) and Power button together. Hold them for ten seconds. Let go of the Power button while keep pressing down another button for eight seconds.

A message will appear on your computer. Press the OK option and further choose the Restore iPhone button.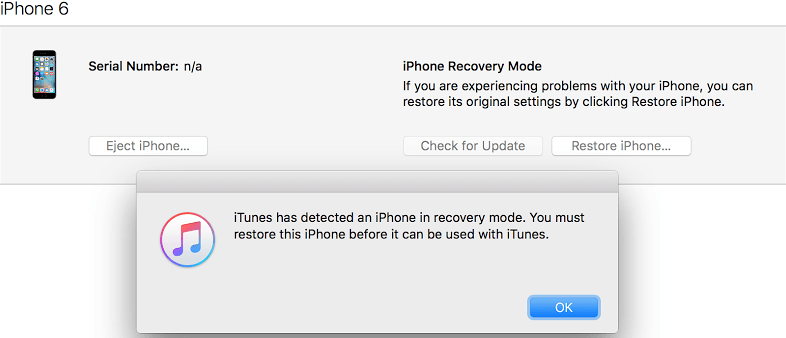 Conclusion
For an iPhone stuck on software update complete screen, look over the solutions we went over. There are a lot of easy ways you can repair your device. But we do recommend using WooTechy iPhixer to quickly get your iPhone unstuck without data loss. This is the best and fastest method of repair available out of all the solutions we listed today.