Is USB-C coming to iPhone 15? Are you thinking what I am thinking? Will iPhone 15 have USB-C? Nowadaysthe upcoming iPhone 15 is the center of discussion. The hottest news is that Apple is launching the iPhone 15 with USB-C.
However, it's not just a rumor because Apple marketing exec Greg Joswiak confirmed that Apple is ready to replace its proprietary lightning port with USB-C. If you are thinking of purchasing iPhone 15, keep reading. Here we will discuss the advantages and disadvantages of having USB-C in iPhone 15.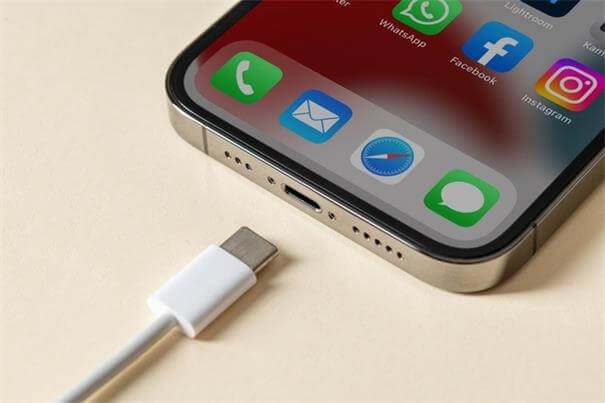 Part 1: Does iPhone Use USB-C?
No, all models of iPhone don't use USB-C because they only possess Apple lightning charging port. Here are a list of current Apple products that have USB-ports: 
iMac
Mac mini
iPad Pro ( 1st Generation)
iPad Pro (3rd Generation)
iPad Air ( 4th Generation or later)
iPad Mini ( 6th Generation)
MacBook Pro
MacBook Air
Apple Thunderbolt Display
Part 2: Will iPhone 15 have USB-C?
The iPhone 15 is expected to feature a USB-C port. Multiple sources confirm this change in the iPhone's connectivity. This transition to USB-C is significant, as it marks a departure from the Lightning port that has been used in previous iPhone models.
The Apple company confirmed that they are finally replacing property lightning with a USB-C port. At First, Apple lovers thought it was just a rumor, but later it was confirmed by Apple officials. According to Apple senior vice president of world Marketing Greg Joswiak, the main reason for abounding iPhone lightning ports is EU new rules. The EU stated that no electronic product would be sold out without a USB-C port. The EU marketing rules are the same for the upcoming iPhones like iPhone 15 and 15 Pro.
Part 3: Why is Apple changing the charging port to USB-C?
The reasons for changing the charging port to USB-C are multiple. The first and foremost reason for changing the iPhone lightning port to a USB-C port is because of EU rules. The European Union passed legislation that they will not allow the sale of iPhones and other phones without USB-C charging ports by 2024. If the Apple iPhones do not meet EU standard regulations, the EU will ban the sale of iPhones. That's why Apple decided to follow the EU rules and they will add a USB-C charging port instead of the old one. But this will be available in upcoming iPhone 15 models; the older versions will remain the same.
Besides this, the Apple company is not in denial that the USB-C port is better than their proprietary lightning port; it can be proved because other Apple devices like MacBooks, iPods, and mini pads already have a USB-C port. The main pro of the USB-C port is its reversibility; it supports reverse insertion, and you can put either end of the cable.
Moreover, transferring data via USB-C is super easy and fast, and even the transfer of bulk files is possible with the USB-C port. Apple users can send 4k videos quickly to another user with no time.
The other reason for adding a USB port to iPhone 15 is that the USB-C charging port supports a higher charging current rate of 3A to 5A. It will not only improve the battery charging speed but also keep your iPhone charged for longer, which is a blessing for iPhone users.
That's why Apple decided to introduce a USB-C port in the upcoming iPhone 15 model, which is going to be launched soon.
However, it's worth noting that the USB-C implementation in the iPhone 15 may not significantly increase charging speed compared to the previous Lightning cable, but it still offers versatility and compatibility.
Part 4: Why Hasn't Apple Changed to USB-C Port Before?
Apple hasn't changed to a USB-C port before because they do not favor it. But due to EU rules, they are going to use USB-C in upcoming iPhone models.
The Apple authorities gave multiple reasons for not adding USB-C cables before. The first one is that they don't want to lose control of the Apple ecosystem, which they have been maintaining for decades. In addition, they are making 43.5 billion in sales on lightning cables. If they abandon the lightning port, it will cause them financial loss.
Further, Apple officials added they are planning to go portless in the future, which is better than going to USB-C port. That's why they didn't add USB-C ports in older iPhones. But ready to introduce it into the latest iPhone devices but with limitations.
Part 5: More Things You Should Know about iPhone 15
As you know, the upcoming iPhone model, iPhone 15, is already in the news. Many iPhone lovers and iPhone buyers are interested in knowing more about upcoming iPhones because everyone wants to know about the product before purchasing. If you are also interested, read carefully and you will get the answer to all your questions like when is the iphone 15 coming out,does iphone use USB-C etc  .
1

When is the iPhone 15 Coming out?

As per the news, Apple is finally launching the iPhone 15 on September 12, 2023, 10 a.m. PST. The official Apple website did not announce the exact date, but as per sources, they will announce the date soon.
2

What Will the iPhone 15 Look Like?

The most asked question on internet is what will the iphone 15 look like? According to some secret sources, the iPhone 15 models will have similarities to the iPhone 14 models in appearance. But iPhone 15 models will replace the notch with pill and hole cutouts.

There will be four models, which are

6.1 inches iPhone 15

6.1-inch iPhone 15 Pro

6.7-inch iPhone 15 Plus

6.7-inch iPhone 15 Pro max

The features of the pro models will be unique as compared to iPhone 15. So question is will iPhone 15 have USB-C? Yes. The difference in design between iPhone 15 and 14 will be the USB-C port and a dynamic island instead of a notch.

It is also said that the battery life of the iPhone 15 will also be good because of the power efficient OLED display driver chip.

Enabled with iOS 17, iPhone 15 may have a unique feature of integrated proximity sensors. But this will not bring any noticeable change in appearance and function.

Themost interesting thing is that it will be available in different colors like dark pink and light blue color and many other bright colors will be in the range.
Part 6: iPhone Cannot Update to the Latest Version? - Check out iPhixer
Is your iPhone not updating to the latest version due to some system issues? Fixing your iPhone is crucial for maintaining its performance and security. But a few times, the iPhone can not update to the latest version because of bugs. If you are facing any kind of error in updating your iPhone, don't stress because iPhixer is available to solve all your types of issues in a very short time.
iPhixer - the Best Repair Tool
On a daily basis, iPhone users face various issues, but fortunately, iPhixer is always there for you. This is a well designed popular iPhone repairing tool that fixes almost each iPhone and other device's issues, such as fixing update issues, resetting iPhone, repairing iTunes errors, and fixing bugs or glitches without data loss. This easy-to-use tool lets you enter or exit the recovery mode.
The iPhixer is compatible with all iOS devices, including the newly introduced iOS 16. The best thing about iPhixer to appreciate is its high success rate. Besides this, the iPhixer is a 100% secure tool that keeps your data private.
Key Features of WooTechy iPhixer: Fix iPhone System Issues with A High Success Rate:
75.000.000+
Downloads
Sometimes the Apple phone gets stuck on the Apple logo and does not proceed next,in this case the iPhixer helps to fix such a problem. It also helps if your phone is stuck in a spinning circle, a white screen error, a black screen, lagging, or power button issues.

The iPhixer lets you fix iPhone update-related issues. For example, your iPhone update fails due to any bug, which resolves this issue. Or if you updated your iPhone and it's not turning on after updating, or unable to verify the update , the iPhixer will fix such issues.

Sometimes, iPhone mobile phones don't allow their users to install the update because of tech issues; the iPhixer resolves the issue and ensures that your iPhone is installing updates. This fantastic tool also helps you if your iPhone is stuck on the update requested or is stuck on estimating time responding.

iPhixer helps you enter or exit recovery mode in one click only without losing any kind of your phone data.
Here is a step-by-step guide to use iPhixer to solve your iPhone problems.
Step 1: Download and lunch iPhixer
First of all, download the iPhixer and install it on PC. After installation, launch it on PC successfully. Now connect your iPhone to PC via a connection cable and tap on Standard mode, which can solve most of the problems on your iPhone.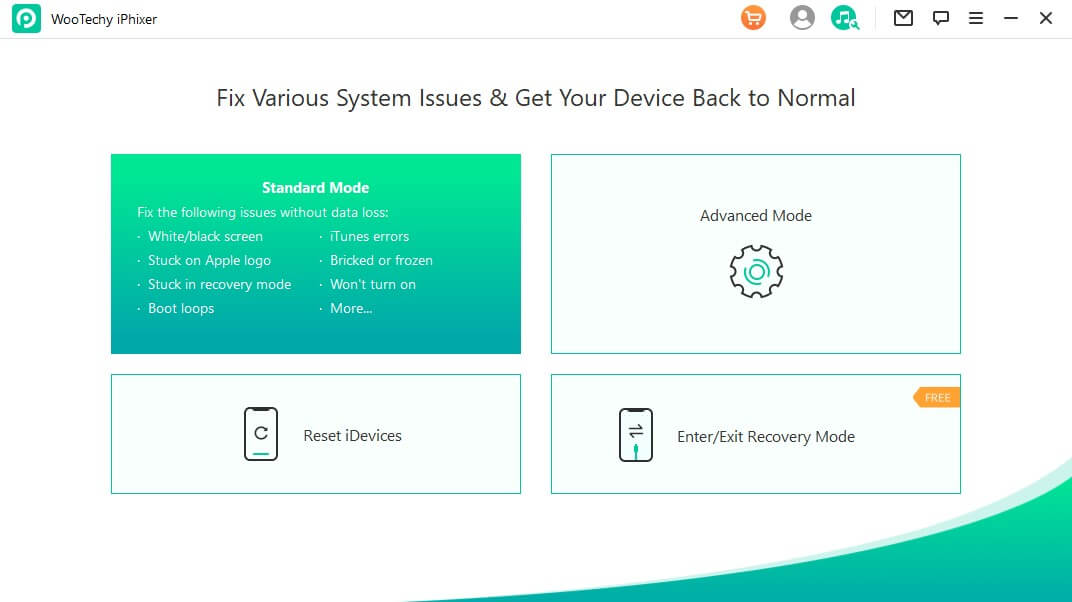 Step 2: Download firmware based on your iPhone version
Then the sofware will recognize your phone, choose the firmware according to the version of your device, and tap on the Download button.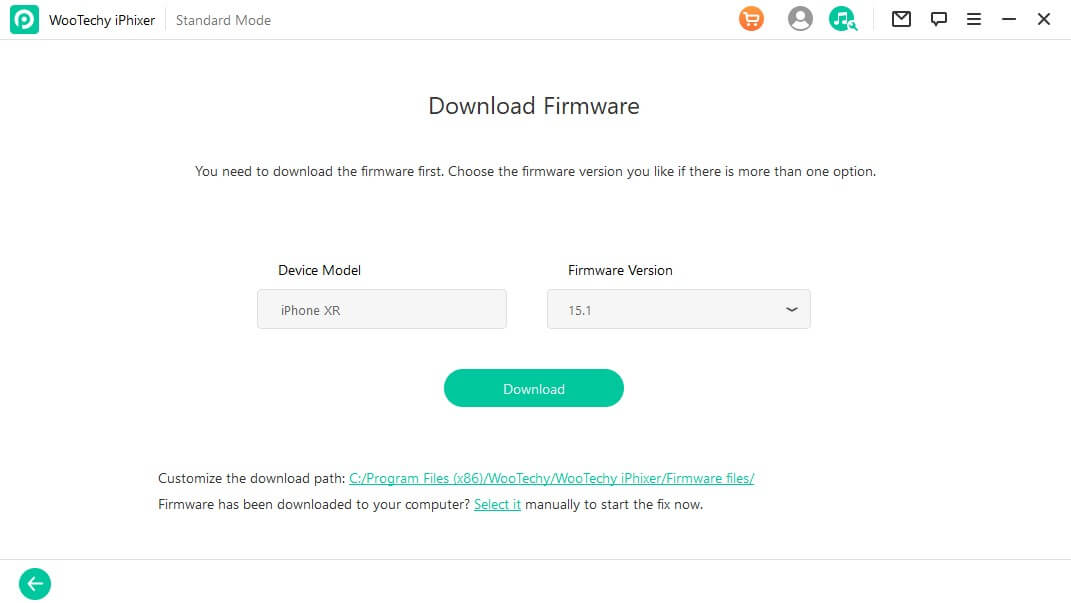 Step 3: Fix issues with one click
After downloading the proper firmware, tap on the Start button, and your iPhone will be automatically resolving the problem that prevent you from updating without any hassle.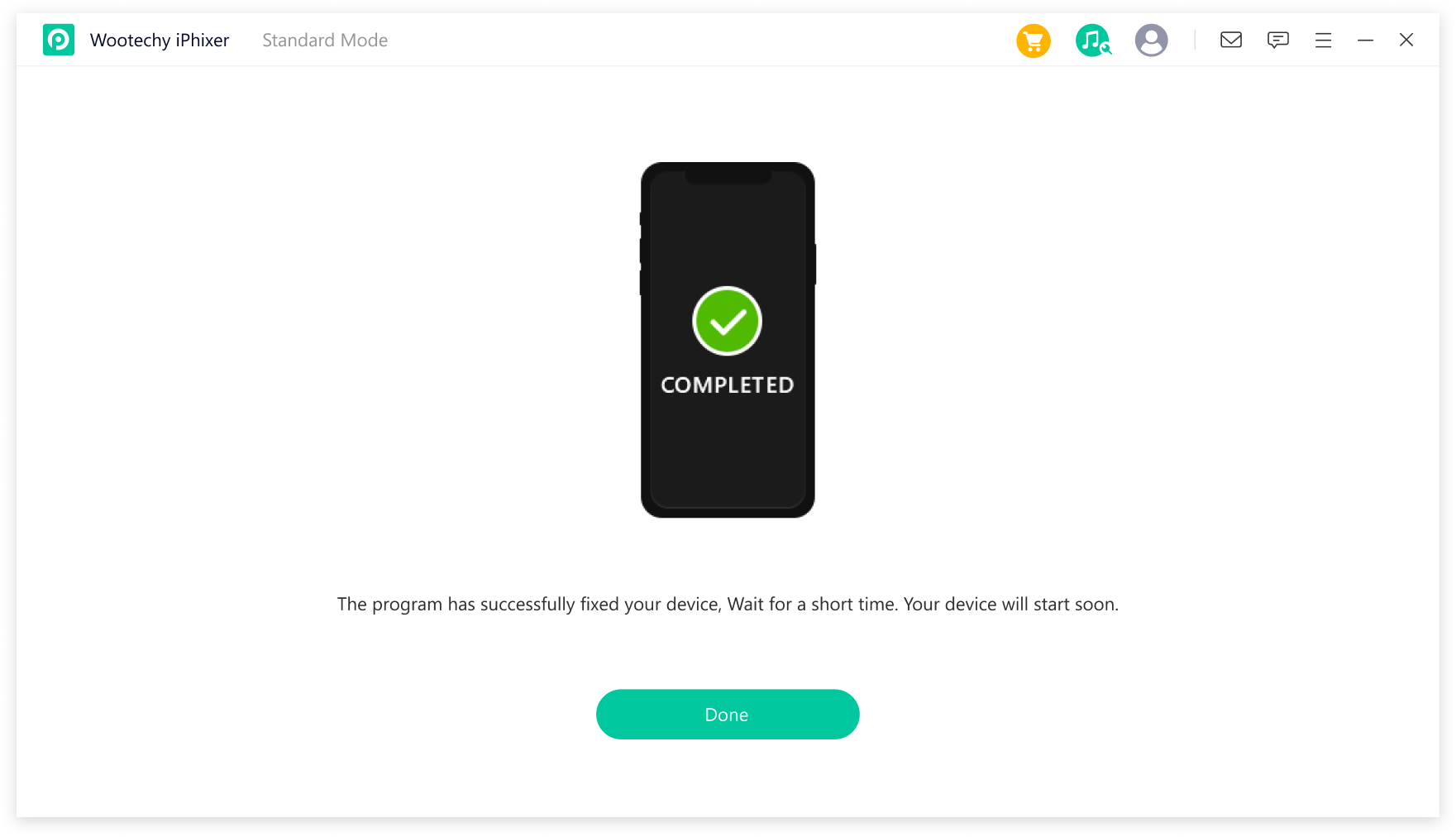 Conclusion
As you know , few iPhone models show issues while updating , the easiest way to tackle all iPhone updating issues is to use iPhixer. So if you are iPhone user , download iPhixer on your device and update your iPhone to latest version quickly.