On the recent WWDC 2023, Apple released details of iOS 17, which is the highly anticipated mobile operating system developed by Apple for iPhone devices currently. With a scheduled release date in the fall of 2023, iOS 17 aims to provide users with a host of new features and improvements, enhancing their overall iPhone experience.
This article will offer an overview of the key features and advancements in iOS 17. Want to know more about iOS 17? Just keep reading!
Part 1: When Does iOS 17 Come out? - iOS 17 Release Date
iOS 17 is scheduled to be released in mid-September 2023, aligning with the launch of the iPhone 15 models. It was announced by Apple during the Worldwide Developers Conference (WWDC) in 2023, where features such as StandBy and Check In were showcased.
Developer iOS 17 Beta were made available shortly after WWDC 2023, followed by a public beta. The public beta for iOS 17 is expected to be released in July 2023. If you want to try the developer iOS 17 Beta, you could go to Apple Beta Program and sign up as a developer to download iOS 17 developer beta and try the latest features.
Part 2: Will My iPhone Support iOS 17? - iOS 17 Supported Devices
So many of you must be wondering "Will my iPhone support iOS 17?" Well, it is important to note that not all features in iOS 17 will be compatible with every iPhone model. Apple has dropped support for older devices based on the A11 Bionic chip, making iPhone XR or later the minimum requirement for iOS 17 compatibility. While older devices may lack some of the new features, newer iPhone models are required to access specific functionalities. Here are the list of iOS 17 supported devices:
iPhone 14
iPhone 14 Plus
iPhone 14 Pro
iPhone 14 Pro Max
iPhone SE 3
iPhone 13
iPhone 13 Mini
iPhone 13 Pro
iPhone 13 Pro Max
iPhone 12
iPhone 12 Mini
iPhone 12 Pro
iPhone 12 Pro Max
iPhone SE 2
iPhone 11
iPhone 11 Pro
iPhone 11 Pro Max
iPhone XS
iPhone XS Max
iPhone XR
Part 3: What to Know about iOS 17? - New Features of iOS 17
iOS 17, the latest major update for iPhones, brings a range of exciting features and improvements. Let's explore the new additions:
Improved iMessage: iMessage apps are now organized within a "+" icon on the keyboard, allowing for easy access and sorting by usage. A "catch-up arrow" enables users to jump to the first new message in a chat. Location sharing and audio messages are displayed directly in iMessage conversations, with instant transcriptions. Stickers are integrated into the emoji keyboard for use in third-party apps.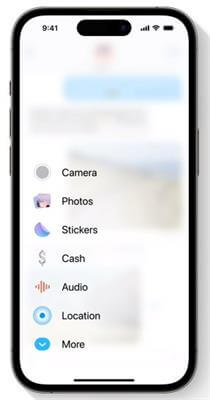 Enhanced FaceTime: FaceTime introduces video and audio messaging for missed calls, along with augmented reality reactions. This allows users to leave video messages and react to calls even when they're not available.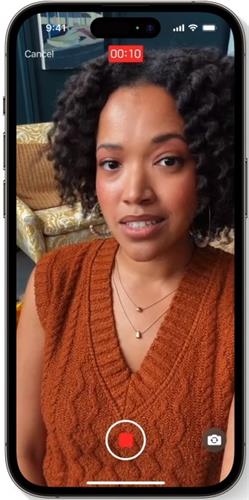 Health App Enhancements: The Health app receives updates in iOS 17, including the ability to share health notifications with others. You can now include contacts and invite them to view information like high heart rate and irregular rhythm notifications .
AirTag Sharing: One of the notable features in iOS 17 is the ability to share AirTags with up to 5 people through the Find My app . This feature enables multiple individuals to track and locate shared items equipped with AirTags.
Siri Improvements: You don't need to say "Hey, Siri" any more. Siri now offers easier activation and supports holding back-to-back conversations, allowing for smoother interactions .
StandBy: StandBy turns the landscape mode of charging iPhones into functional displays, providing useful information while the device is charging.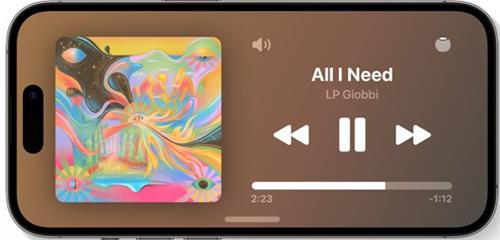 Journal app: The Journal app encourages users to record their thoughts and memories with multimedia integration. It offers personalized writing suggestions and prompts for journal entries.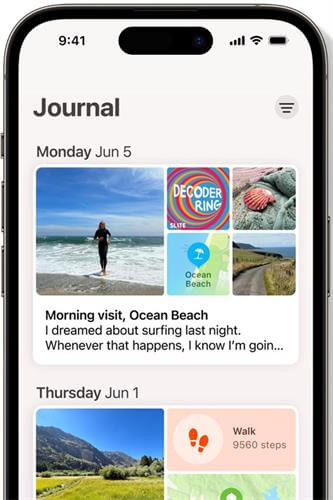 Autocorrect improvements: Autocorrect in iOS 17 features better predictions and text recommendations, enhancing the accuracy and efficiency of typing.
Communication Safety: Communication Safety features have been expanded to protect against explicit content in various services, providing a safer experience for users.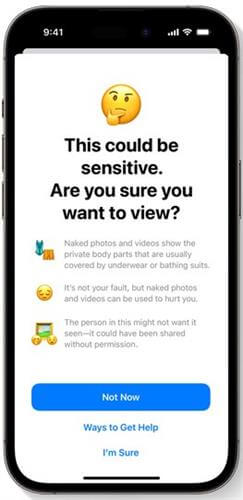 Adaptive Audio for AirPods Pro: iOS 17 introduces Adaptive Audio for AirPods Pro, enhancing the audio experience by adjusting sound based on the user's surroundings.
CarPlay's SharePlay: CarPlay now supports SharePlay, allowing users to share audio and video content from their iPhone to compatible car infotainment systems.
Offline maps: Apple Maps now offers offline map downloads, enabling users to access maps even when they don't have an internet connection.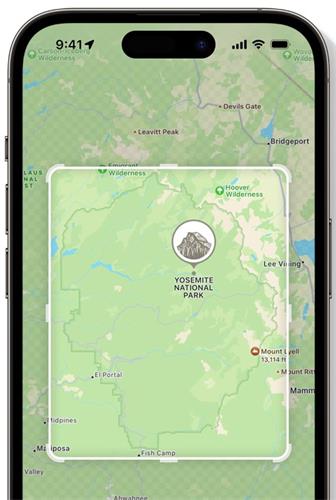 Accessibility improvements: iOS 17 includes various accessibility enhancements, improving the user experience for individuals with disabilities. This includes updates to Assistive Access, Live Speech, Personal Voice, and Point and Speak features.
Part 4: Privacy and Security Enhancements in iOS 17
Privacy and security have always been paramount in Apple's approach, and iOS 17 continues to prioritize user data protection. The new operating system introduces several privacy and security features to further enhance user safety.
Notable additions include the Check In feature, which focuses on personal safety, an enhanced lockdown mode, and privacy-focused AI tools . These advancements ensure that users have greater control over their data and can feel more secure while using their iPhones.
Part 5: Improved User Experience and Productivity in iOS 17
iOS 17 brings various updates and improvements aimed at elevating user experience and productivity. One of the key highlights is the introduction of PDF editing capabilities, enabling users to make changes to PDF files directly on their iPhones.
Additionally, shared passkeys and passwords streamline the process of securely accessing accounts and services .
SMS autofill in Mail makes managing and responding to messages more efficient.
Adaptive audio for AirPods enhances the audio experience by intelligently adjusting sound based on the user's environment.
Other notable features include reminders grouping, pet recognition in Photos, and more, all aimed at enhancing user productivity and enjoyment .
Part 6: Cannot Unlock iPhone After iOS 17 Update? Try WooTechy iDelock!
If you're experiencing difficulty unlocking your iPhone after updating to iOS 17, WooTechy iDelock could be a helpful solution. WooTechy iDelock is a software tool designed to bypass various iPhone lock screen issues, including forgotten passcodes, disabled devices, and broken screens. It provides a straightforward and user-friendly interface to help you regain access to your iPhone.
Key Features of WooTechy iDelock
75.000.000+
Downloads
With iDelock, you can remove screen locks from your iDevices, including passcodes, Touch ID, Face ID, and more. Even if you forget your passcode or have a broken screen, iDelock can help you regain access to your device and use it normally.

iDelock allows you to remove Apple ID without password, providing a solution for situations where you forgot your Apple ID password or purchased a second-hand device with an existing Apple ID.

iDelock enables you to unlock and bypass Screen Time passcode.

The software features a user-friendly interface that guides you through the unlocking process step by step.

If your device is under Mobile Device Management (MDM) activation or has an MDM profile installed, iDelock offers a solution to bypass or remove it.

You don't need any advanced technical skills to use WooTechy iDelock.