AI singing generators have become a hot topic, offering us a new way to create or cover music with various voices. I guess you've seen a lot of people using AI sing to create songs from different singers, like Taylor Swift, BlackPink Lisa, or Justin Bieber.
If you're wondering how did they that, you've come to the right place. In this article, we'll explore the best 3 AI singing generators for free and show you the guide on how to make AI singing voice.
Part 1. What is an AI Singing Voice Generator?
So, what exactly is an AI singing generator? An AI singer generator works by analyzing a large dataset of human singing to train a machine-learning model that can learn the patterns of human singing. Overall, AI singer generator can mimic the tone, pitch, and emotion of a real human singer, allowing you to create or generate new singing voices that are similar to someone.
Part 2. Top 3 AI Singing Generators in 2023
Several AI voice singing generators have made their mark. Now, let's get to the exciting part: Which is the best AI singing generator you should consider?
1

Wootechy SoundBot

Wootechy SoundBot is an AI voice singing generator for PC that allows you to change your voice in real-time by singing to the microphone or uploading an audio file. It has a library of over 250 voices, including celebrities like Justin Bieber, Ariana Grande, Taylor Swift and BlackPink Lisa. No matter what your voice looks like, with SoundBot you can transform your voice into a different singer when you sing. You can also use SoundBot to create your own custom voices.
Why Do So Many People Choose SoundBot AI Singing Generator?
Advanced AI-Driven Voice Generating
SoundBot utilizes the latest AI voice synthesis technology to transform your voice, allowing you to generate the most authentic AI singing.
250+ voice filters and 600+ Sound Effects
More than generating AI voice singing, SoundBot lets you change your voice into different types including but not limited to Robot voice, cartoon voices, celebrities' voices like Joe Biden or Michael Jackson, and scream Ghostface voice.
Generating AI Singing Voice for Free
New voices are kept updated weekly, including the free voices. You have the opportunity to experience a different AI singing voice without paying for it!
High capability with other Platforms
SoundBot can be used for a wide range of other platforms like Discord, YouTube, Skype, conferencing applications, live stream or Live chat platforms, making you generate AI voice singing in real time when communicating with others.
Customization Options
The ability to fine-tune the AI singing voice, and adjust pitch, tempo, and other parameters is supported.
User-Friendly Interface
It comes with user-friendly interfaces that make it easy for you to create your AI voice. With only a few clicks, you can easily cover the songs like Taylor Swift.
How to Make AI Singing Voice with Wootechy SoundBot?
Step 1: Download and install the SoundBot AI singing voice generator free on your computer.
Step 2: Now, you should see the SoundBot interface. To be an AI singer, click "Celebrity" and choose one of your favourite singers. For example, you can choose the "Ice Spice" filter from the Celebrity catalogue, sing into your microphone and your voice will be changed in real-time.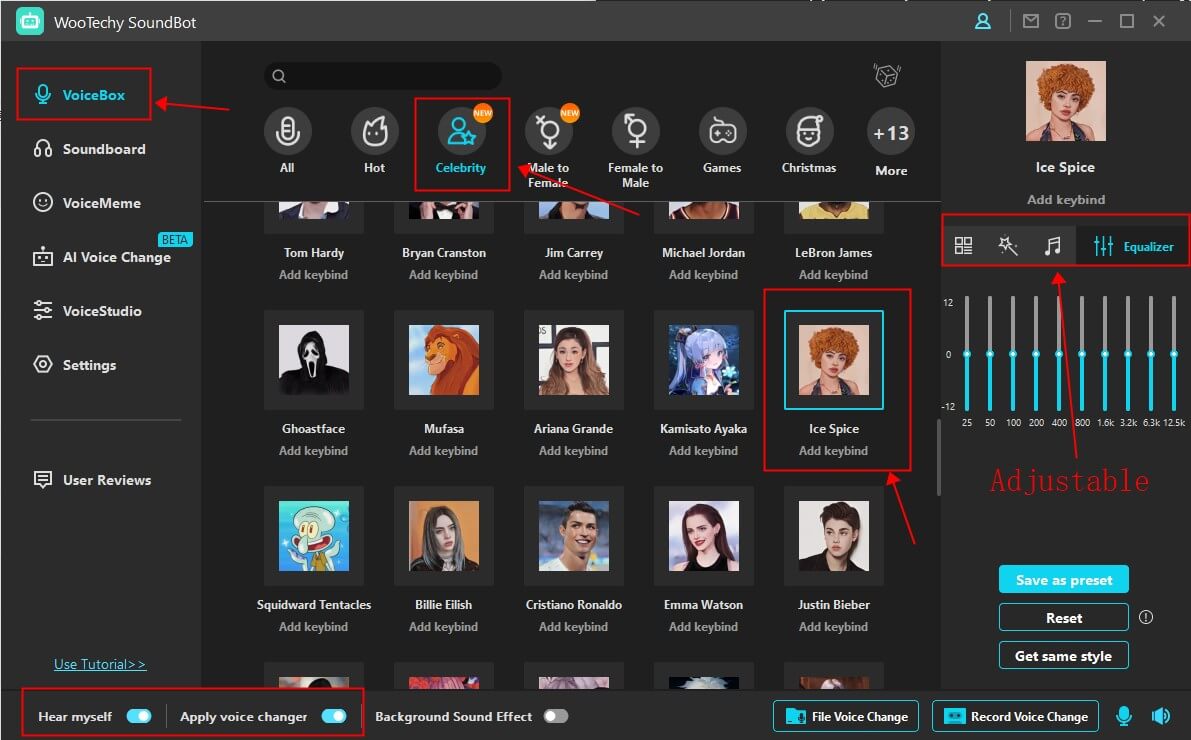 Step 3: If you prefer to use a voice like "Ice Spice", one more step. For example, When playing games or having live chatting with others, speak or sing suddenly with an Ice Spice voice to prank. All you need is to open the Desired Program, go to the audio settings, and select WooTechy SoundBot as your microphone input.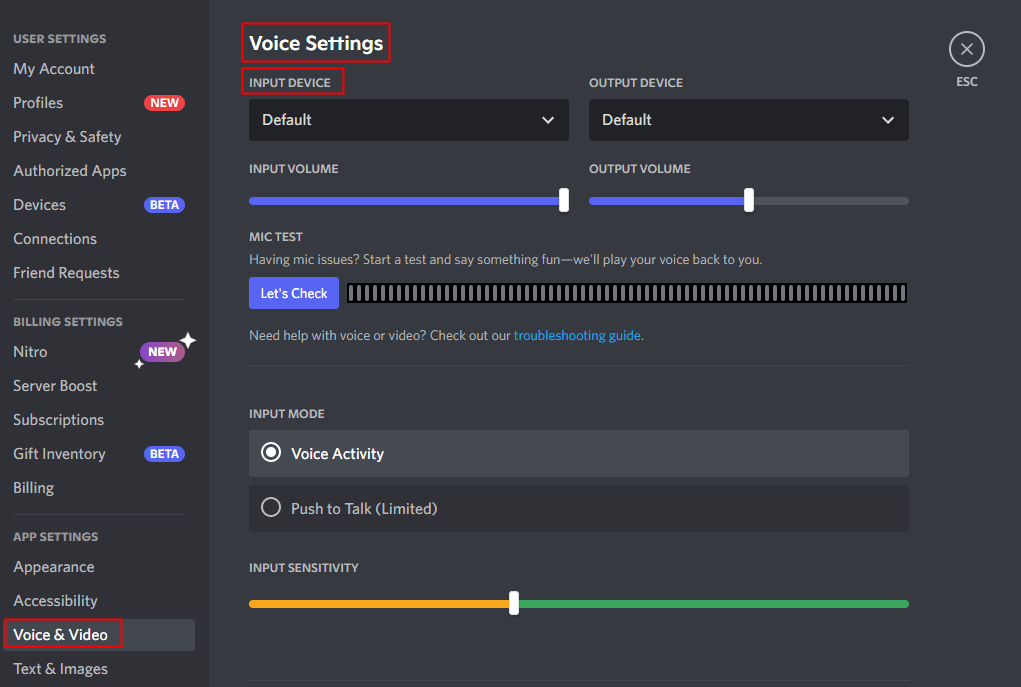 WooTechy SoundBot not only enables you to generate AI singing voices but also offers video creation possibilities. You can export the audio file and add it to your video or other creation to feature your AI-enhanced singing voice.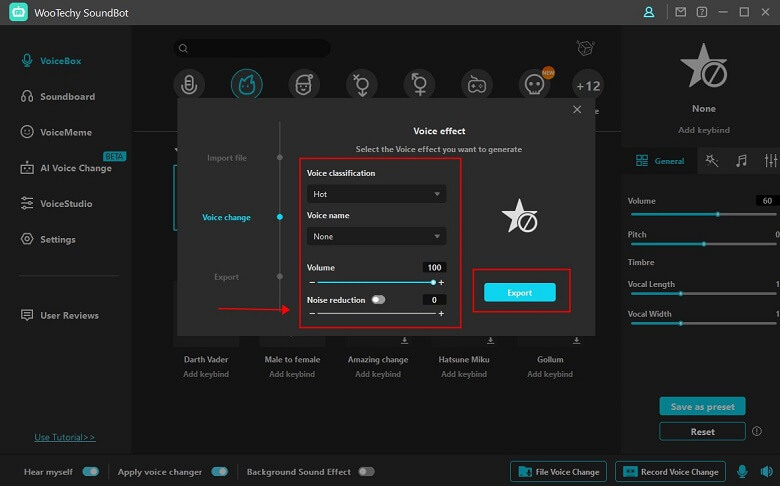 SoundBot has many other features, such as adding voice emoticons and a variety of different voices. You can download it for free and start generating AI voice singing.
2

MelodyStudio

If you are full of creativity and are familiar with music production, then you can consider MelodyStudio. MelodyStudio is an AI tool that aids in expediting the songwriting process by providing original melody ideas, which can help songwriters and music creators create vocal melodies with ease. After a paid subscription, you can generate melodies based on your lyrics or a specific chord progression. Additionally, it is designed to stimulate creativity and inspire new musical ideas.

To learn how to use MelodyStudio effectively, there is a step-by-step tutorial available on YouTube, hosted by singer/songwriter Britney Ditocco. That tutorial provides insights into how to harness the capabilities of MelodyStudio for music creation.

Overall, this tool is more for songwriters, singers, and producers. If you are not majoring in Music, it is recommended to use some easy-to-use AI voice singing generators like Wootechy SoundBot.

3

FineShare Singify

FineShare Singify is another AI singing generator that allows you to create AI covers with your favourite voices effortlessly. With a library of over 100 voices, including celebrities like Ariana Grande, Billie Eilish, and Justin Bieber. However, FineShare Singify can be slow to generate covers, especially for longer songs. For a great AI singing-generating experience, it is suggested to separate it into different paragraphs for conversion.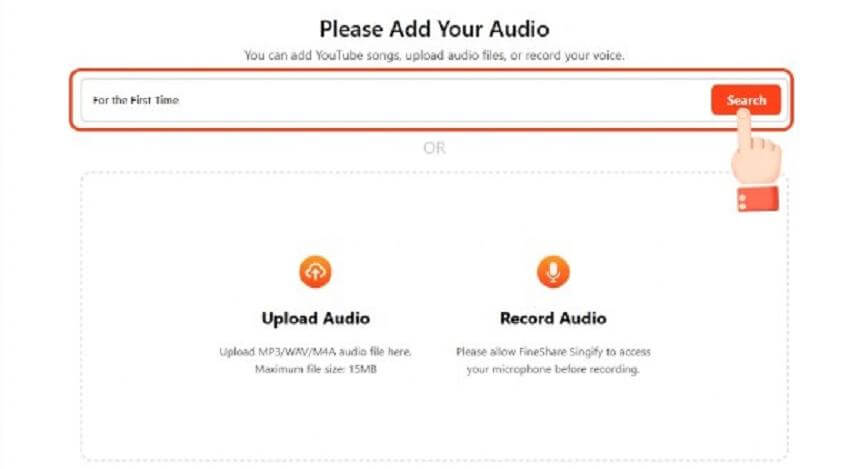 Part 3. AI Text to Speech Singing
There are also some AI text to speech singing technologies available, but they all work similarly. First, the technology takes a text input, such as a song lyric or a poem. Then, it uses a machine learning model to analyze the text and identify the melody, rhythm, and other musical elements. Finally, it uses a text-to-speech engine to generate the AI singing voice.
However, there are still some limitations to the technology. For example, AI text to speech singing can sometimes be robotic or unnatural-sounding. One of the AI Text to Speech Singing tools is Lovo AI. Lovo AI offers various AI voices in different languages to change the voice. Its primary strength lies in speech synthesis rather than singing capabilities. To explore AI singing, you may want to consider those tools with a Microphone instead of Text.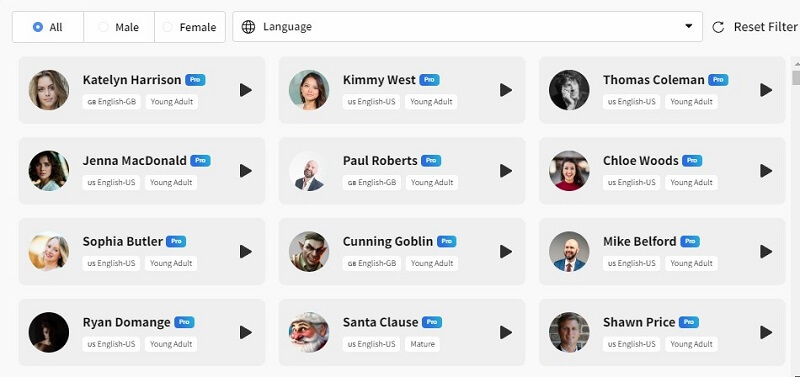 Conclusion
AI singing generators have taken the music industry by storm. When choosing the best AI voice singing generator for your needs, consider factors like natural voice replication, versatility, ease of use, and customization options.
If you are looking for an AI voice singing generator that is easy to use and affordable, then Wootechy SoundBot is a good choice. With a large number of voices, you can change your voice to like different popular singers effortlessly. Additionally, you can use the AI singing voice on various platforms to have more fun. Start to get the AI singing voice generator free and enjoy!