AI is rapidly transforming our world, and AI tools are becoming increasingly accessible and affordable. In this article, we will explore the top 10 AI tools that are changing the way we work, live, and play. From AI voice and music generators to video editors, art creators, and image generator, the landscape is rich with possibilities. Whether you're in academia, business, or creative fields, there's an AI solution for you. Read on!
AI Tools Collection: The Best AI Tools in 2023
AI Chat
These are a few of the many AI chat tools that work excellently today. And here are 3 top AI chat tools.
ChatGPT: Developed by OpenAI, ChatGPT is a popular text-based AI chatbot. It's known for its versatile interactions and is used for answering questions, generating content, and more. It offers both a free version and a subscription-based "ChatGPT Plus" plan, providing faster responses and priority access to features like plugins and browsing the web.
Google Bard is a large language model chatbot developed by Google AI. It is still under development, but it has learned to perform many kinds of tasks, such as answering your questions in an informative way or generating different creative text formats of text content.
Jasper is an AI chatbot that uses OpenAI's GPT-3 language model to create content, like blog posts, social media posts, and marketing materials. It can also answer questions and provide customer service. Jasper is available for a monthly subscription fee.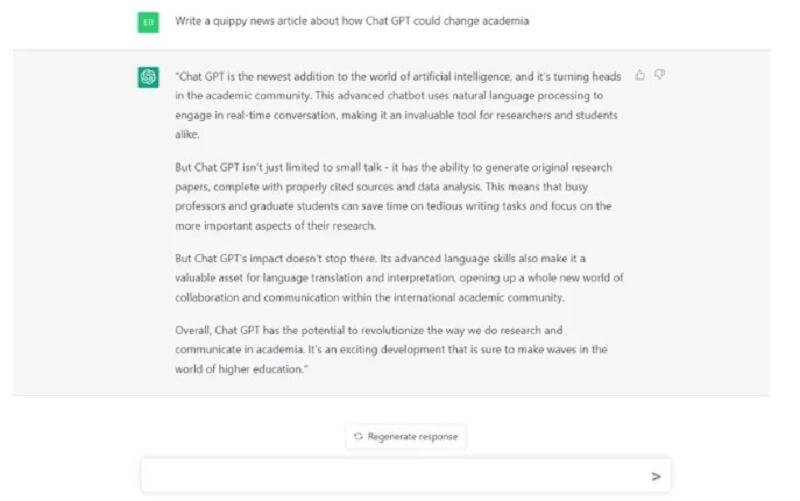 AI Image Generator
DALL-E 2 AI picture generator allows you to create images from text-to-graphics prompts. It excels beyond simple sentence-to-image translation with the help of CLIP, which empowers it to generate different results for a single caption by focusing on crucial input elements and interchangeable components.
Alternatively, OpenArt is another tool to get AI-generated images. Its unique Style Packages, or Presets, curate proprietary prompts to generate around 100 images and illustrations from a single set, providing an extensive range of possibilities.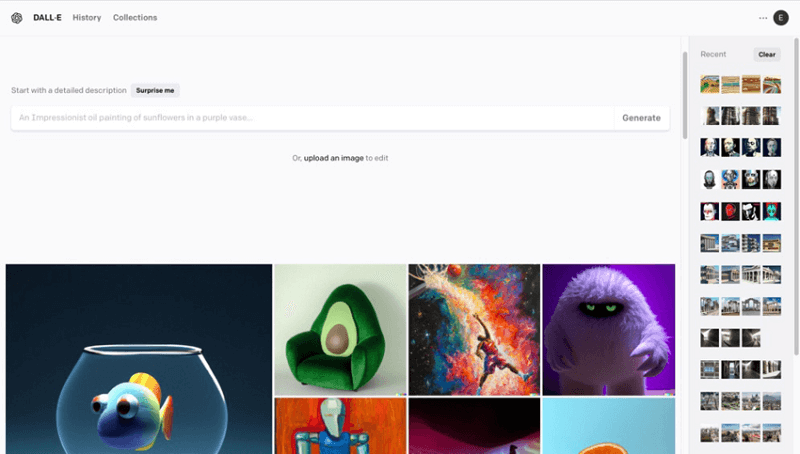 AI Voice Generator
Wootechy SoundBot is one of the most powerful AI voice generator software that can change your voice in real-time. It offers 250+ voice filters and 600+ sound effects, (and the new voice kept updating weekly.)allowing you to change your voice to a different type. For example, male to female, change to sound like celebrities such as Joe Biden, BlackPink Lisa and so on, robot voices or Ghostface scream voices.
Designed for various scenarios including live chat, gaming, live streaming, and more, SoundBot allows users to transform their voices instantly in different platforms. It supports recording audio and changing audio file voices, making it versatile for different applications. With a collection of voice memos, custom voice creation, and compatibility with communication programs like Steam and Discord.
Tip: To use the AI Voice Generator, simply download the program on your computer, click a favorite voice filter. Speak to your Microphone or upload the audio file to change your voice in real time.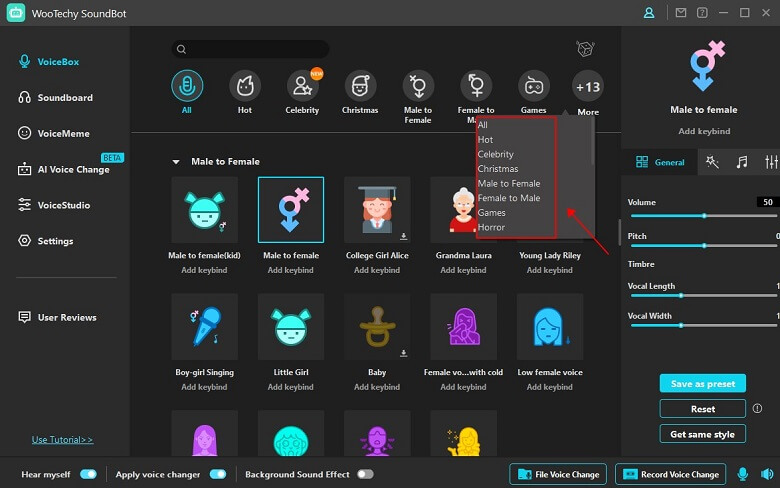 Text to Video
A powerful AI tool to convert text to video is Kapwing's Text to Video AI. This tool takes any length of the text and transforms it into a concise and engaging video summary. It includes curated background music and stock footage to enhance the video.
Another AI tool to convert text to video is VEED.IO, combining text-to-speech and stock media to create impactful visuals. For more options, Synthesia, Invideo, Hour One, Pictory, and elai.io are also powerful AI text-to-video converters with varying features and capabilities.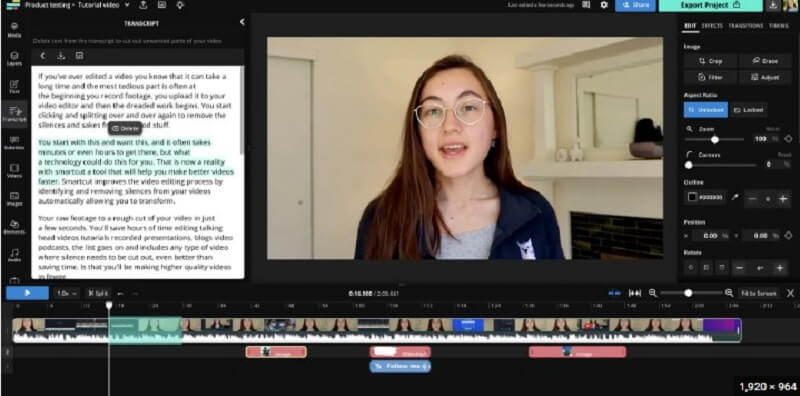 AI Art Generator
Canva is a versatile graphic design platform that empowers you to create visually appealing content effortlessly. It offers an array of design tools, templates, and features for various purposes, from social media graphics to presentations. Notably, Canva includes innovative AI-driven features like the "Text to Image" AI Image Generator, allowing you to transform your textual ideas into captivating visuals.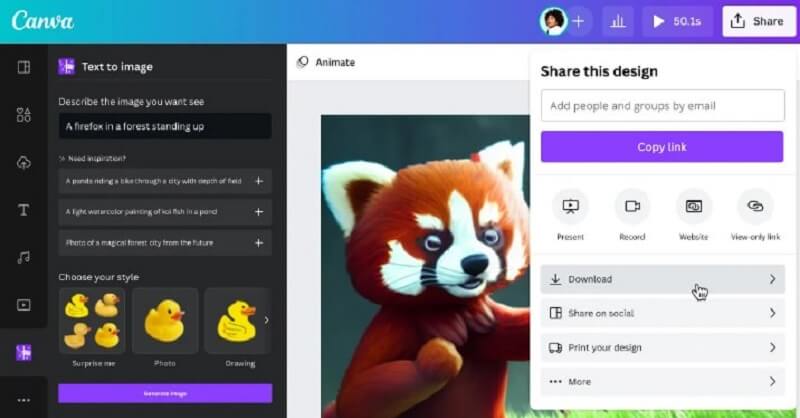 AI Logo Generator
Looka AI Logo Generator is an AI tool for creating custom logos quickly. By entering your business name, and selecting logo styles, colours, and symbols, Looka generates 100s of logo options based on your preferences. Looka provides logo files in various formats suitable for different mediums. While it's free to use for logo creation, commercial use requires purchasing the asset license. With Looka, you can generate professional-quality logos in minutes, making it a valuable resource for entrepreneurs and businesses.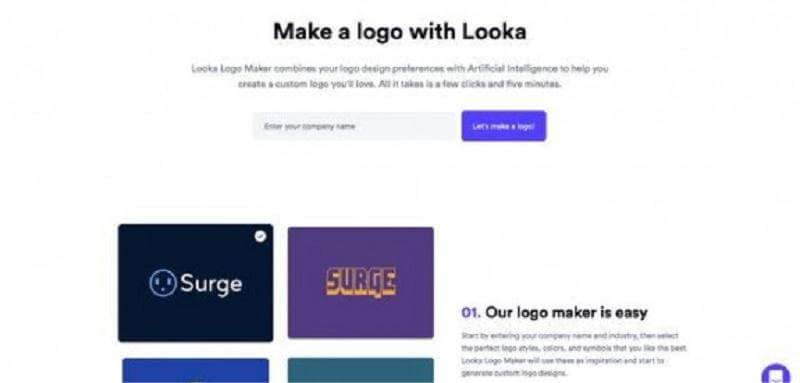 AI Story Generator
ToolBaz's AI Story Generator a creative solution for crafting captivating narratives effortlessly. This tool generates unique and compelling story ideas at the click of a button. With user inputs transformed into engaging narratives through advanced natural language processing, ToolBaz provides an unparalleled experience for writers and storytellers alike.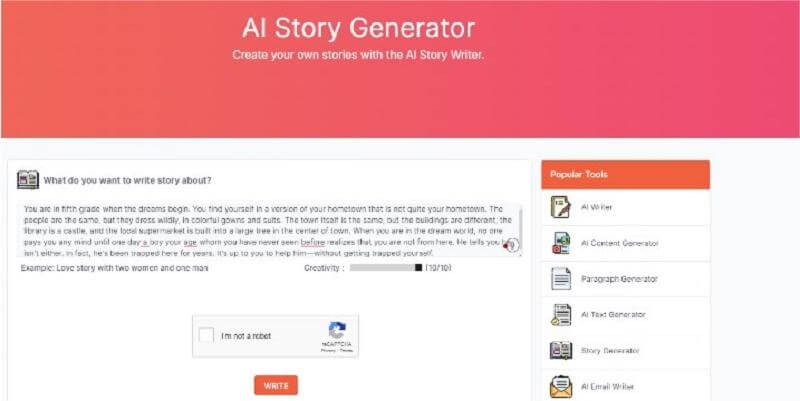 AI Music Generator
Shutterstock's AI music generator enables you to transform text into captivating soundtracks. This tool adds a new dimension to videos, projects, and various media with musical compositions generated from ordinary text. By harnessing artificial intelligence, you can quickly create AI-generated music that can be seamlessly integrated into videos, social channels, advertising, podcasts, and more.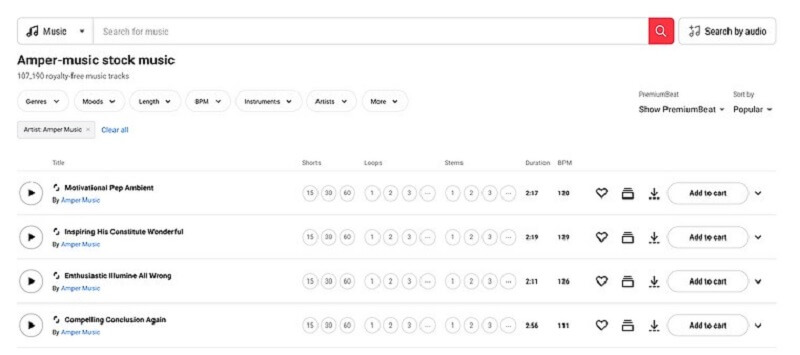 AI Writer
Copy.ai is an AI writing tool that utilizes advanced AI language models, particularly OpenAI's GPT-3, to create compelling content such as blog headlines, emails, social media posts, and web copy. Available in over 25 languages, it offers various writing frameworks, aiding both beginners and professionals in crafting high-quality content. Copy.ai's AI language processing and generation capabilities assist in producing persuasive marketing copy quickly and efficiently. The tool's user-friendly interface and diverse writing templates make it an invaluable asset for businesses and marketers seeking to enhance their content creation process.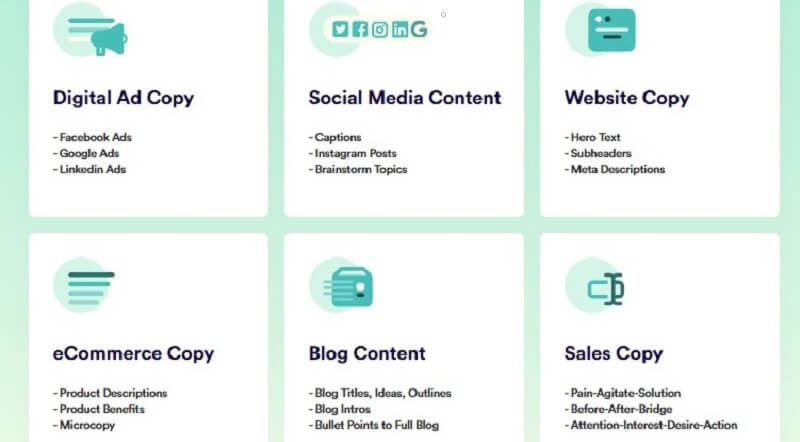 Resume AI
The AI resume builder assists job seekers in creating effective and professionally crafted resumes. These AI-powered platforms, such as resumA.I., Rezi, and tealhq, offer features like generating hirable content, writing summaries, achievements, and even cover letters. They utilize AI models, including GPT-3 and GPT-4, to automate various aspects of resume creation, such as formatting, editing, and optimizing. This technology aims to streamline the job application process by providing users with well-structured, tailored resumes that enhance their chances of landing their desired job roles.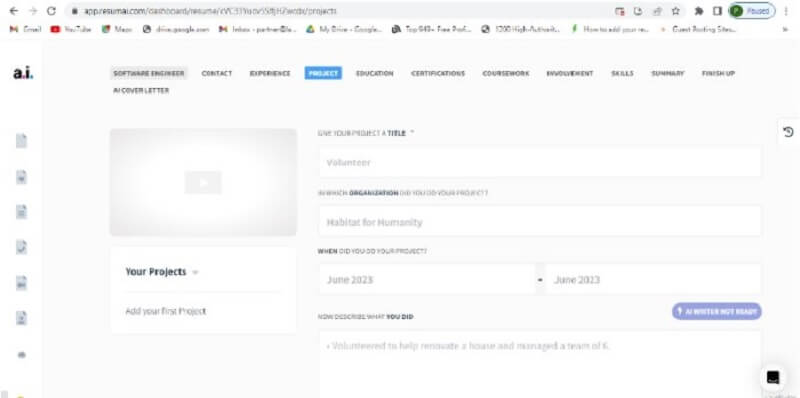 Conclusion
These AI tools, leveraging advanced machine learning, revolutionize tasks, from writing to design. Among the top 10 AI tools, several standouts shine: Chat-GPT offers robust content generation with integrated AI art creation, while Wootechy SoundBot provides the most realistic voice-changing. With that, you change your voice to various types on different platforms. Try it out and get a feel for AI.