Are you looking for a fun and creative way to spice up your online conversations? Look no further than the world of voice changers! With the increasing popularity of online gaming, video conferencing, and social media, voice changers have become a hot commodity. In this article, we'll explore the top 5 free voice changers of 2023.
From real-time AI voice changers to soundboards with hundreds of effects, these programs offer endless possibilities for changing voice for free. Whether you're looking to prank your friends, create hilarious content for your followers, or simply explore your creative side, there's a voice changer out there for you. Let's dive in!
The Best 5 Free Voice Changer in 2023
I. Wootechy SoundBot
WooTechy SoundBot is a free voice changer for PC that allows users to modify their voice in real-time during live chats, and online gaming. The software offers a variety of voice effects, including robot, female, male, baby, and helium, among others.
SoundBot is compatible with popular chat and gaming applications such as Skype, Discord, TeamSpeak, and Steam. It uses a virtual microphone driver to change the voice, and users can also use custom soundboards to play various sounds during live streaming. Besides, its free soundboard allows users to add keybinds for sounds and use them without interrupting or jarring the audio. Additionally, sound effects can be played in multiple ways, such as replay, cycle, overlap, or mute.
Importantly, Wootechy SoundBot update new sound effects for free every week!
Check More Features of Wootechy SoundBot
75.000.000+
Downloads
400+ built-in sound effects and 200+ voice Filters on the Soundboard.

Real-time voice changing with various voice effects.

Supports input device selection, which enables users to choose their preferred virtual audio device to change their voice.

400+ voice memes are available. (Also support uploading or editing voice memes.)
Follow the Steps to Change Your Voice For Free with Wootechy SoundBot
Step 1. Download and install WooTechy SoundBot on your PC for free. Run the program and select the microphone used by SoundBot as the input device option in the program.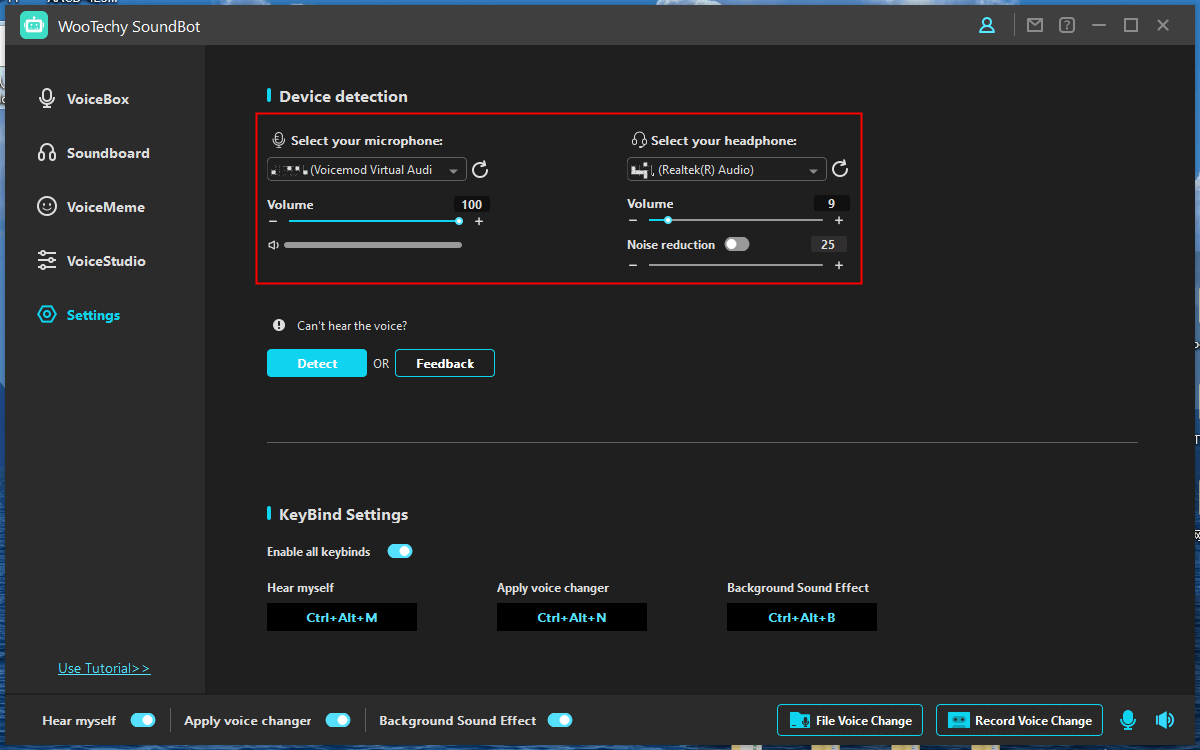 Step 2. Once done, in the interface, you should see a VoiceBox. Here you can find more than 200 voice filters that allow you to change your voice sound like Mario, Mikey Mouse, Scream Ghostface, Robot, male to female and so on. Choose a preferred one, click "Get Some Style" and you can change your voice in real time.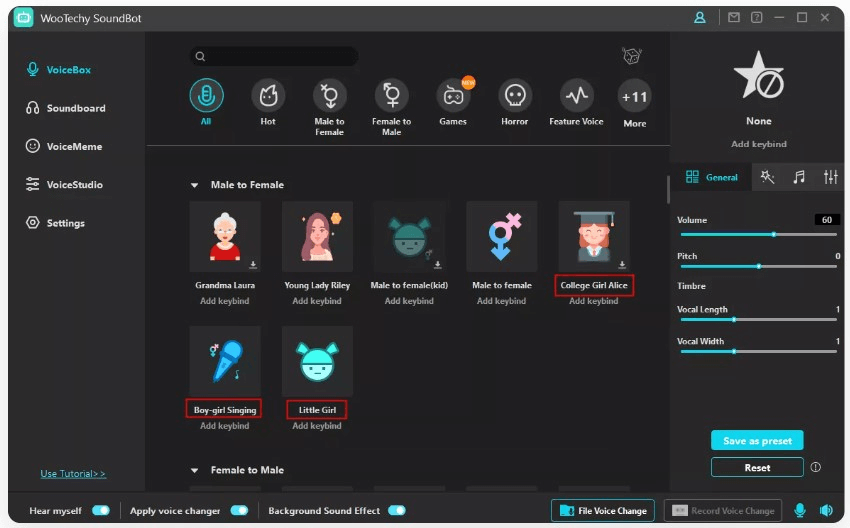 Step 3. Click "SoundBoard" and you will get more than 400+ voice effects to enrich your voice. Here you are also available to import your voice effects.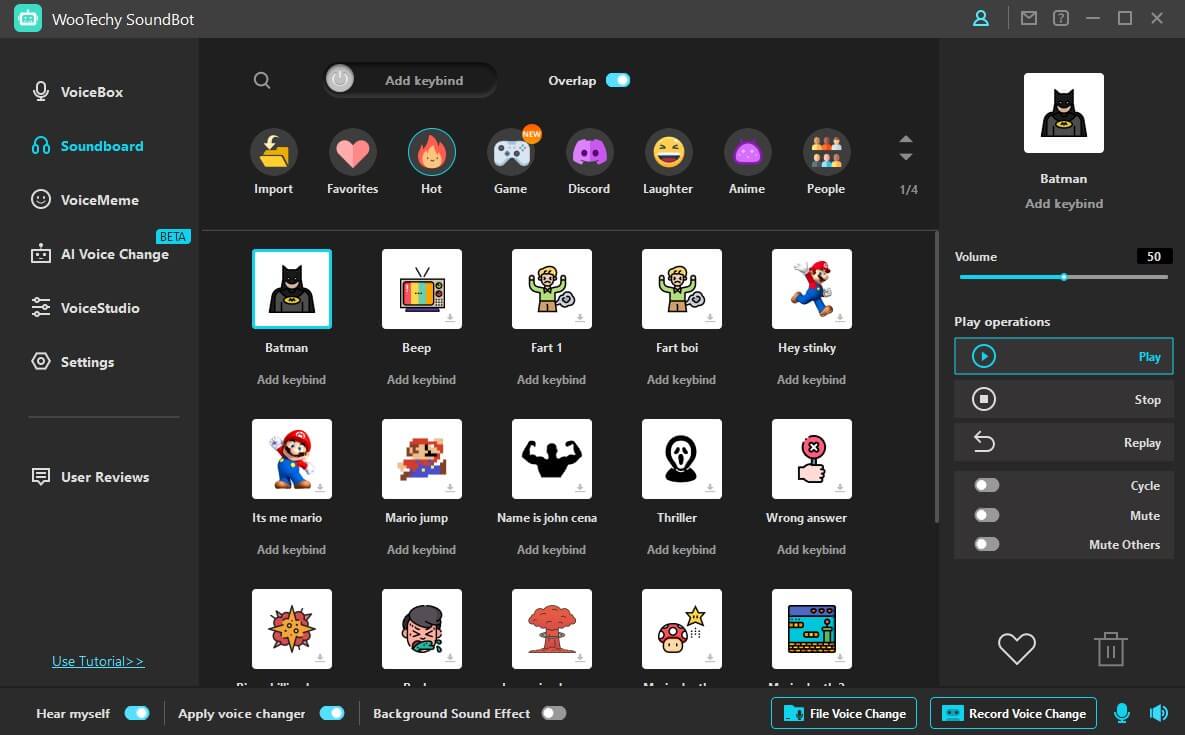 Step 4. To change your voice to sound like a celebrity, such as Download Trump, Joe Biden, Elon Musk or Morgan Freeman, simply choose "AI Voice Change" in the left bar. Choose the celebrity voice that you want to fake, and click "Use the Voice". You are good to go.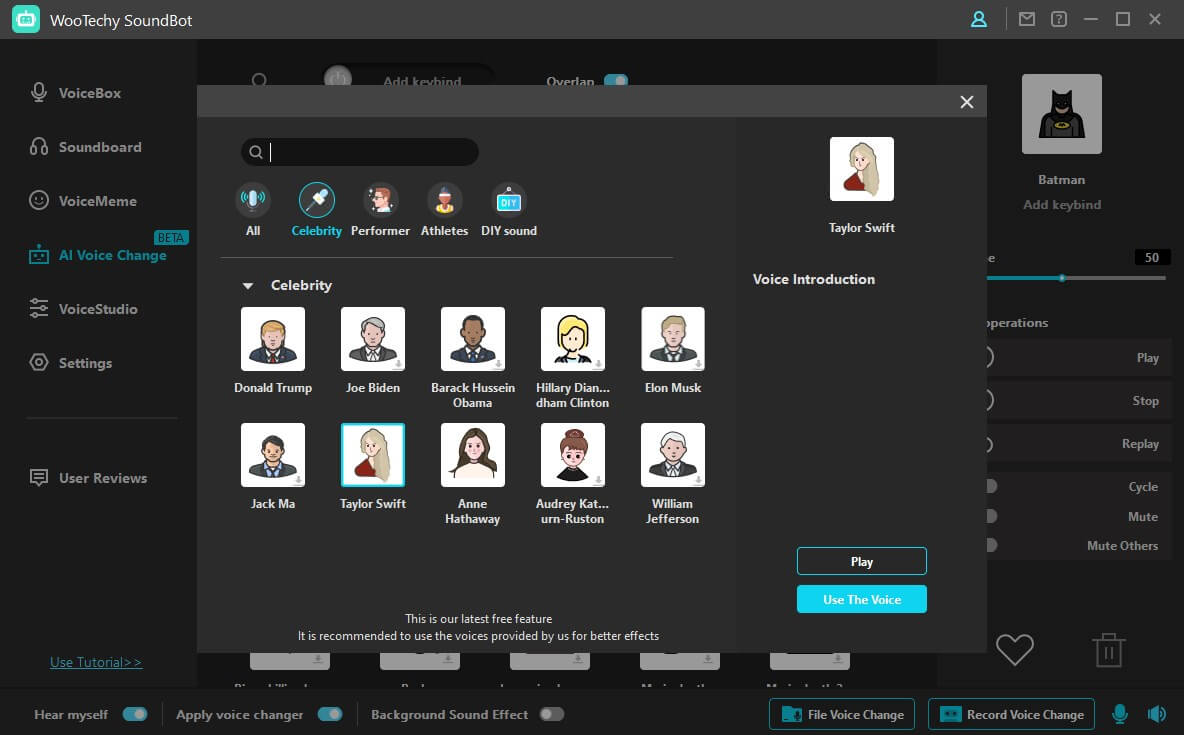 Tip:
You can also change the voice in an audio file and then export it.
Pros
Support AI Voice change.

Real-time support across platforms.

A large number of free voice effects and update new weekly.

Highly immersive sound alteration.

Freely customize the voice.

Can add keybinds for sounds to use them without interrupting or jarring the audio.
Cons
Available for Windows without mobile application.

Free trial but a little cost for Premium features' long-time use.
II. Voicemod
Voicemod is a free software designed for gamers, content creators, and virtual YouTubers that enables users to modify their voice with various voice effects such as a robot, demon, chipmunk, or gender-changing effects. To use Voicemod, users need to download and install the software, select their microphone and headphone devices, and configure their target program's voice settings, such as Discord.
Pros
A large number of voice effects.

Easy to use.

Low memory usage.

Integration with other software.
Cons
Only for Windows users.

Offer free version but paid for additional features.

Specific effect limitations.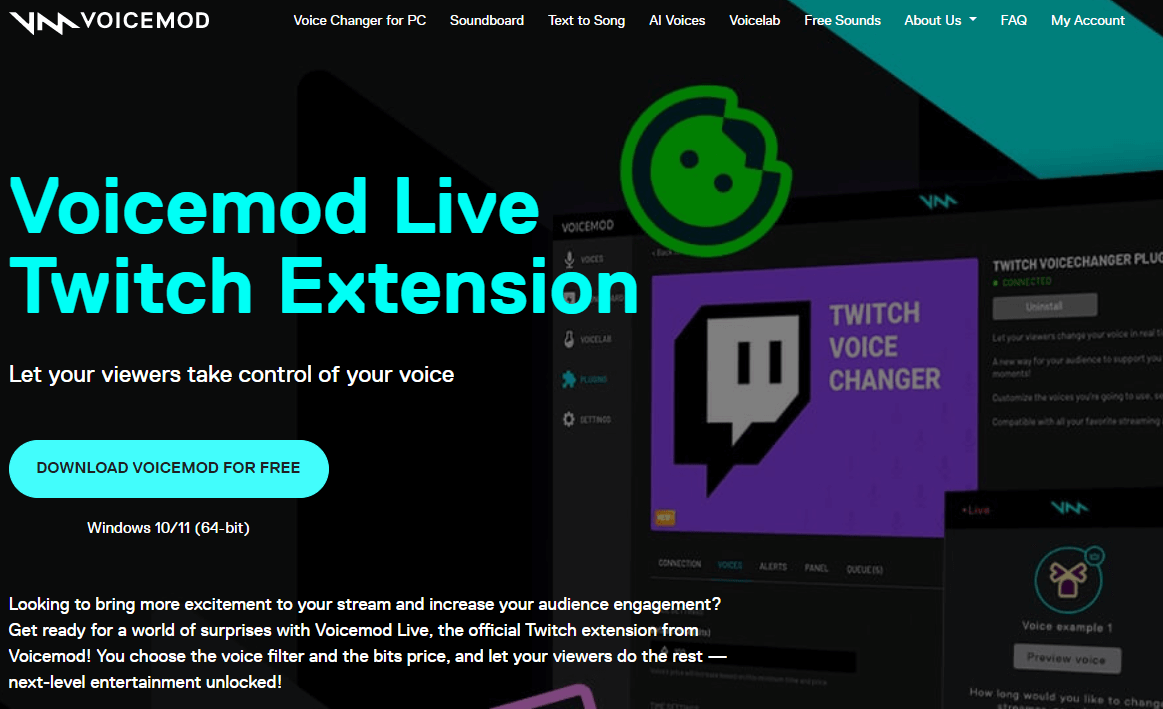 III. VideoProc Vlogger
VideoProc Vlogger is a free video editing software developed by Digiarty Software. It offers a variety of tools and features for users to create professional-looking videos such as cutting, merging, and cropping. It also provides a visualized audiogram for precise audio editing, a 10-band audio equalizer, and sound effects. It is available for Windows and Mac, including the M1 chip. It allows users to alter their voice using preset options. For voice changing, its sound effect is not as much as Wootechy SoundBot and VoiceMod. But for the free option, it can be one of the best voice changers free.
Pros
Wide Range of Editing Tools.

Fast Video Processing.

4K Video Editing.

Multi-Platform Compatibility.
Cons
Limited voice effects and audio editing.

No Cloud Storage Integration.

Limited customer options.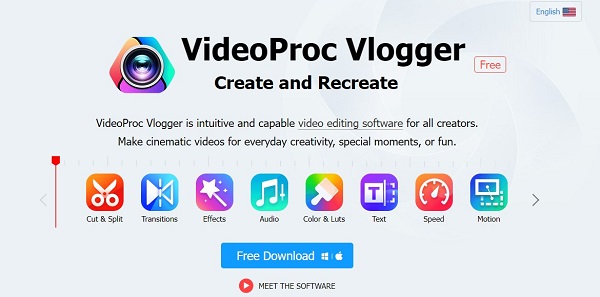 IV. Voice.ai
Voice.ai is a cloud-based AI voice generator that provides speech recognition and natural language processing (NLP) capabilities for various industries. The platform utilizes machine learning algorithms to convert audio into text and then applies NLP to analyze the text for sentiment, intent, and other key features.
The company offers both pre-built and custom solutions that can be integrated into different applications, including virtual assistants, call centres, and transcription services. The platform is designed to improve the efficiency and accuracy of speech recognition and language processing, allowing organizations to provide more personalized and responsive services to their customers. However, as with any AI platform, there may be limitations to its accuracy and effectiveness in certain contexts.
Pros
Natural Language Processing Capabilities.

Customizable Solutions.

Cloud-Based Platform.
Cons
Free trial but relatively high in custom solutions.

Dependency on Internet Connection.

Limited Language Support.

Limitations in Complex Conversations.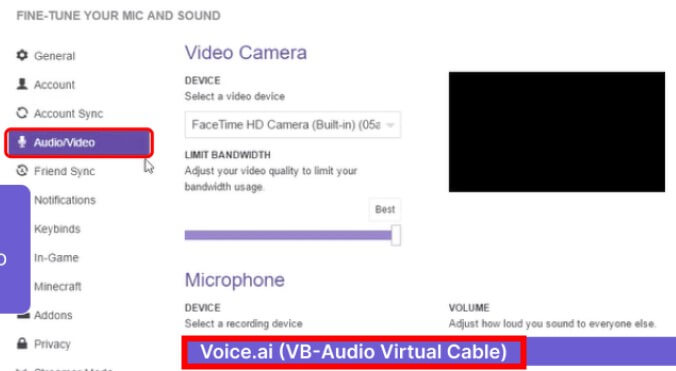 V. Clownfish
Clownfish is a voice changer software for Windows that can be used to modify your voice during voice calls or recordings. The software integrates with various chat applications, including Skype, Discord, TeamSpeak, and others. Clownfish offers a range of voice effects, including pitch shift, robot, male/female, and more. Overall, it is a lightweight and user-friendly application that can be useful for individuals who want to add some fun to their voice calls or recordings.
However, as with any voice changer software, there may be limitations to its effectiveness and compatibility with certain applications.
Pros
Can be integrated with various chat applications.

Customizable Voice Effects.
Cons
Limited Voice Effects.

The audio quality is not as high as some other voice changer software, especially when using more extreme voice effects.

Compatibility Issues.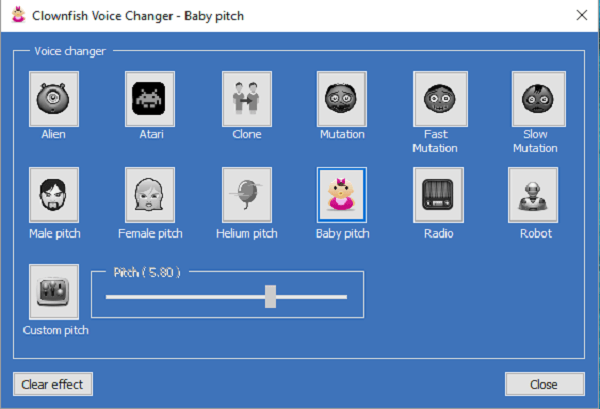 Our Verdict
In conclusion, there are many free voice changer software options available in 2023 that offer a variety of features and effects. Each has its disadvantages and advantages.
However, after researching and testing some of the best free voice changer software available, we have found that Wootechy SoundBot stands out as the top option. It offers a wide range of voice effects and customization options, including real-time voice changing during calls and recordings. Additionally, the software is user-friendly and provides high-quality audio output.
While other free voice changer software options may have their own advantages, we believe that Wootechy SoundBot offers the best balance of features, usability, and audio quality for those looking to experiment with voice changing.