If you've ever wondered how to do a girl voice and unlock the secrets of vocal transformation, you're in the right place!
With a girl voice generator, you can modify your voice to sound like a female effortlessly when pranking a friend, playing virtual gaming, or having more fun at some festival. In this article, we will show you the best girl voice changer for PC, as well as 3 other options for different devices.
Part 1: How Does a Girl Voice Changer Work?
Girl Voice changers are devices or software applications that alter the sound of a person's voice, allowing them to modify their pitch, tone, and even gender. It has become increasingly popular to make use of voice changers to sound like a girl.
Most voice changers manipulate the frequency of the input sound to achieve the desired voice alteration. Higher frequencies result in a higher-pitched sound, while lower frequencies create a lower-pitched sound. Additionally, voice changers can manipulate other characteristics such as amplitude, waveform, and resonance to create more complex effects.
Part 2: Type of Girls Voice Changer
When it comes to girl voice changers for different devices, there are several options available.
Software-based Voice Changers: Software voice changers are popular options that can be installed on your computer or smartphone. This type of software generally has the richest set of features.
Girl Voice Changer Online: This kind of tool is based on the web, allowing you to modify your voice to sound like a girl without installing any software or program.
Hardware Voice Changers: These are standalone devices that can be connected to your microphone or headset. However, they are less flexible and require a high degree of adaptability to the device.
Each type of tool has its advantages and disadvantages. This article focuses on the first two types of girl voice generators. Keep reading.
Part 3: The Best Girl Voice Changer for PC-Wootechy SoundBot
Wootechy SoundBot is an AI voice changer developed by WooTechy. It allows users to change their voices in real time and offers various voice filters and effects. Some of its notable filters are "Girl Voice" and "Female Voice," which allow users to modify their voices to sound like girls.
Some Features of the Wootechy SoundBot Girl Voice Changer
Support changing voices in real-time, or by uploading an audio file. Various audio file formats are available when exporting.

Offers 200+ voice filters to change your voice to sound like different types, such as cartoon, scream Ghostface voice, celebrity, film roles, etc...

Provides 400+ built-in sound effects that can be replayed, cycled, overlapped, or muted.

Can be used with different programs and games: Discord, PUBG, Fortnite, Skype, etc...

Fully support customizing options to adjust the voice, or create a unique voice.
How to do a girl voice with Wootechy SoundBot? Follow the simple steps.
Step 1: Download the Wootechy SoundBot on your PC and launch it.
Step 2: In the SoundBot, select the appropriate output and input devices. Assign your headphones as the output device and your real microphone as the input device.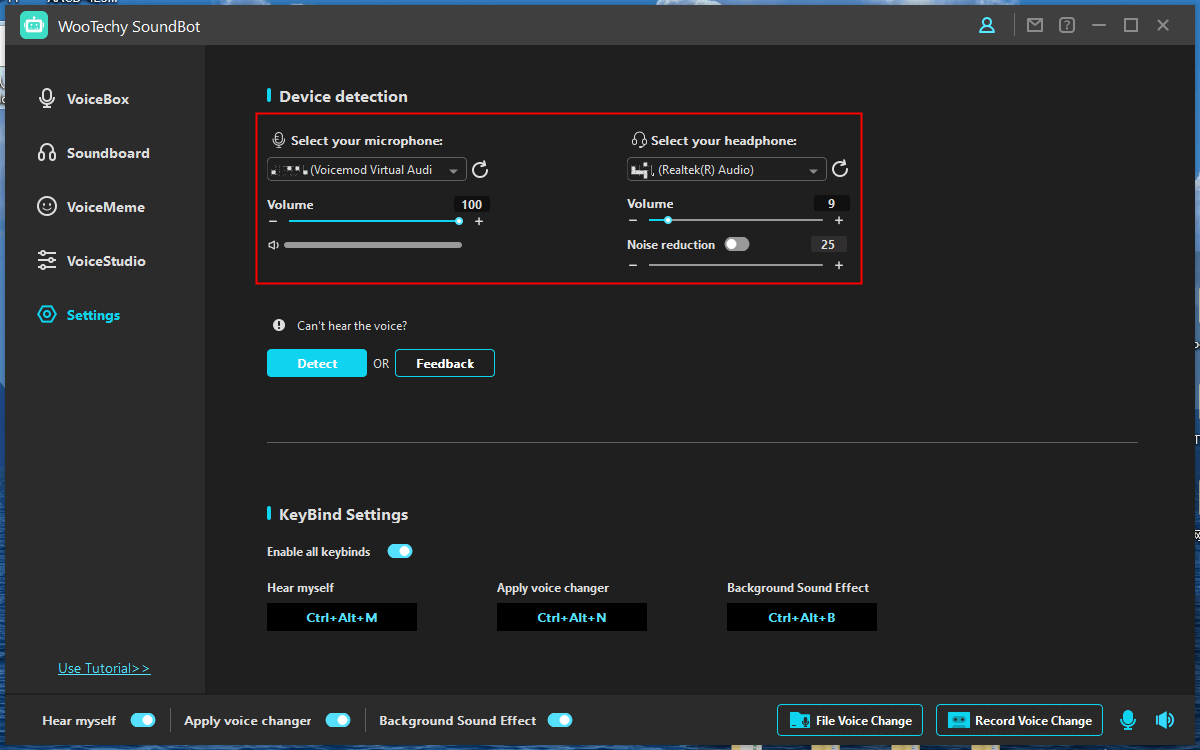 Note: To use SoundBot on Different Platforms like Discord, you should head to the Voice Settings or Audio Settings of Discord. In the Input Device settings, choose "Microphone (Voice Changer Virtual Audio Device (WDM))." Then, the sounds you change in SoundBot will be synchronized in real-time on Discord.
Step 3: You should see many voice filters in the "VoiceBox." Click the catalogue of "Male to Female." There are different types of Girl voices, such as little girl, college girl, or Raspy female voice. Choose a favourite and click "Get the same style."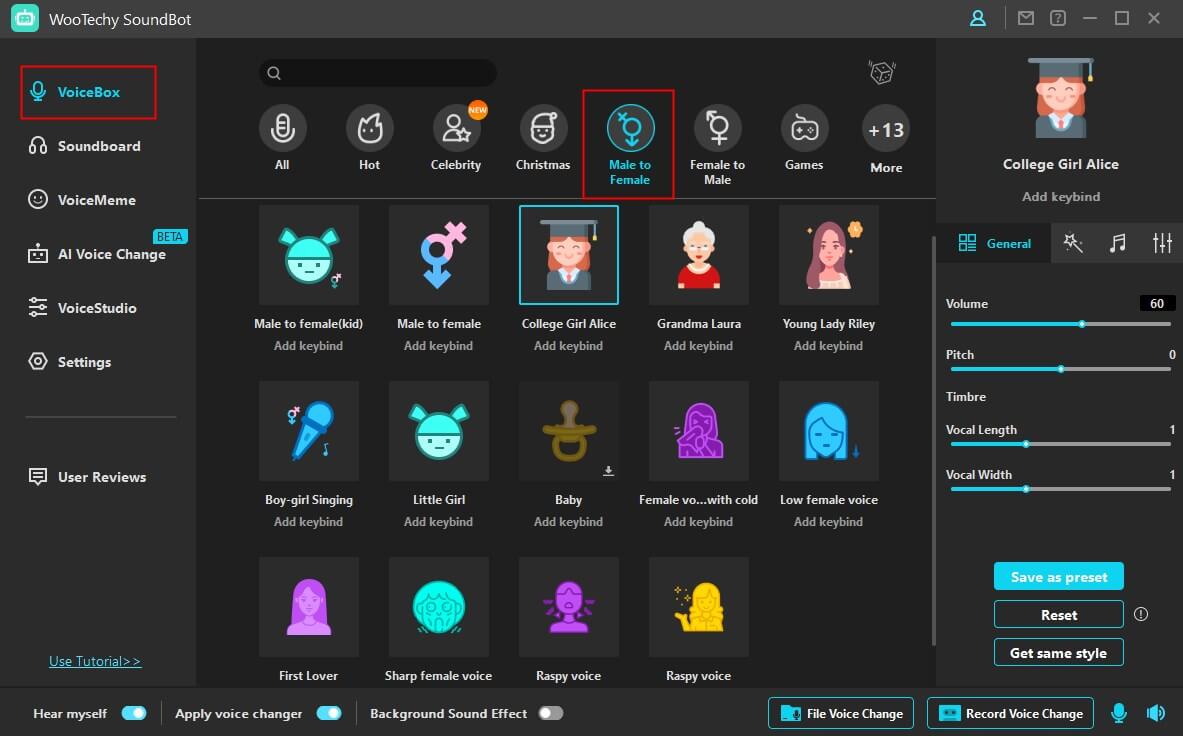 Step 4: You will be directed to the "VoiceStudio" in case you want to make some personalized adjustments. If not, just click "Save the Voice" and speak to your Microphone. You will be able to change your voice to sound like a girl in real-time.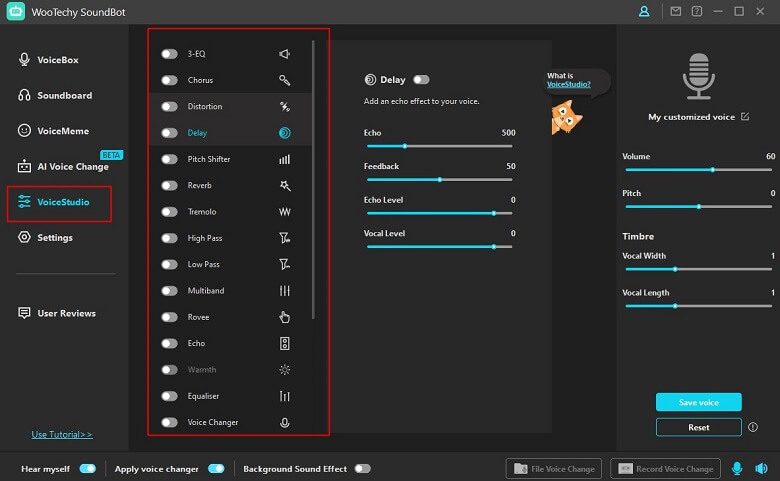 Part 4: Other 3 Options for Girl Voice Changers on Different Devices
1. Girl Voice Changer for Android
"Girl Voice Changer PRANK" is a free girl voice changer available on Google Play that allows you to modify your voice and have fun with different girl voice effects. (Free version for basic features, and paid version for premium functions.) You can record your modified voice, apply effects, and share it with your friends on social media.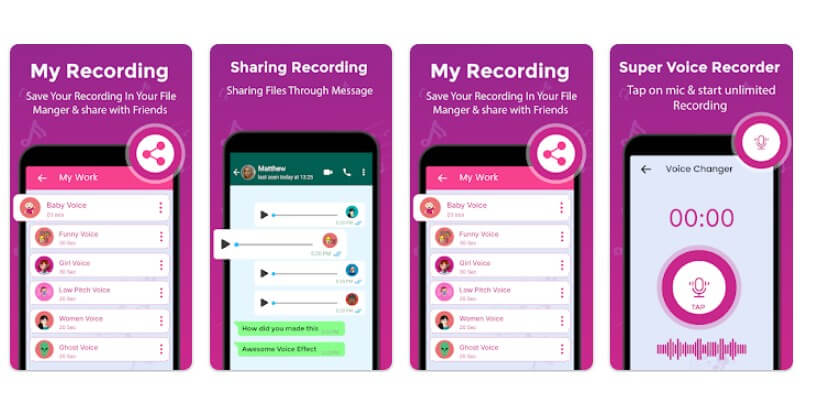 Pros
Provides an option to share these recordings on social media platforms.

Available on Google Play.

Easy to use.
Cons
Limited voice filters. (Only have girls' voices.)

Not support changing voices in real-time.

Annoying in-app ads.
2. Girls Voice Changer for iOS
"Girls Voice Changer" is an entertaining app available on the App Store. With this app, you can transform your voice and hear yourself in various kinds of girl's tones, or some cartoon voice. With that, you can have a giggle with friends or simply experiment with different voices.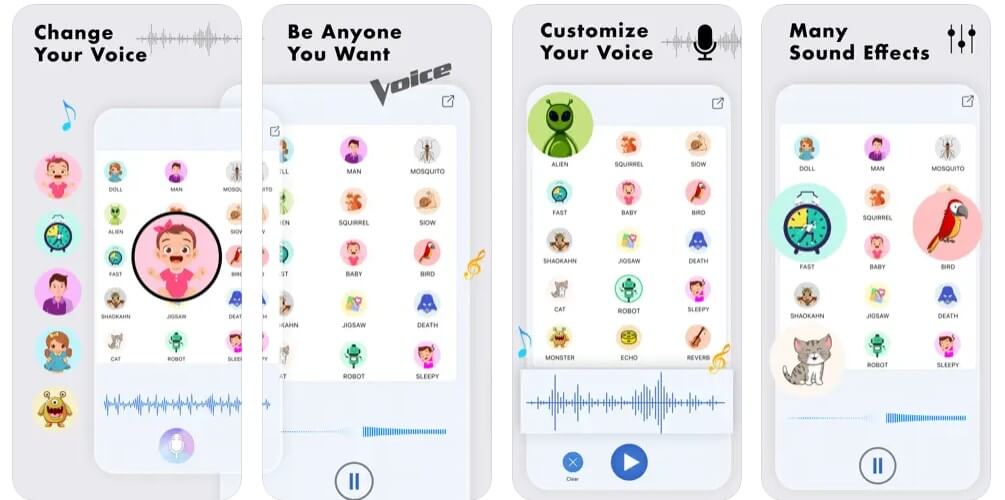 Pros
Without needing to access the computer.

Easy to use.
Cons
Unrealistic girl's sound.

Sometimes it's not stable, and the sound can't be played.
3. Girl Voice Changer Text to Speech
Speakatoo is an online platform that allows you to convert text into speech using natural male and female AI voices. With Speakatoo, you can generate audio files in formats like mp3, wav, ogg, and flac, providing you with a wide range of options for your audio content. It offers both Standard Voices and AI Voices, combining the power of artificial intelligence with natural voices.
However, there is a limit of 200 characters for free. You have to purchase the premium plan for more characters.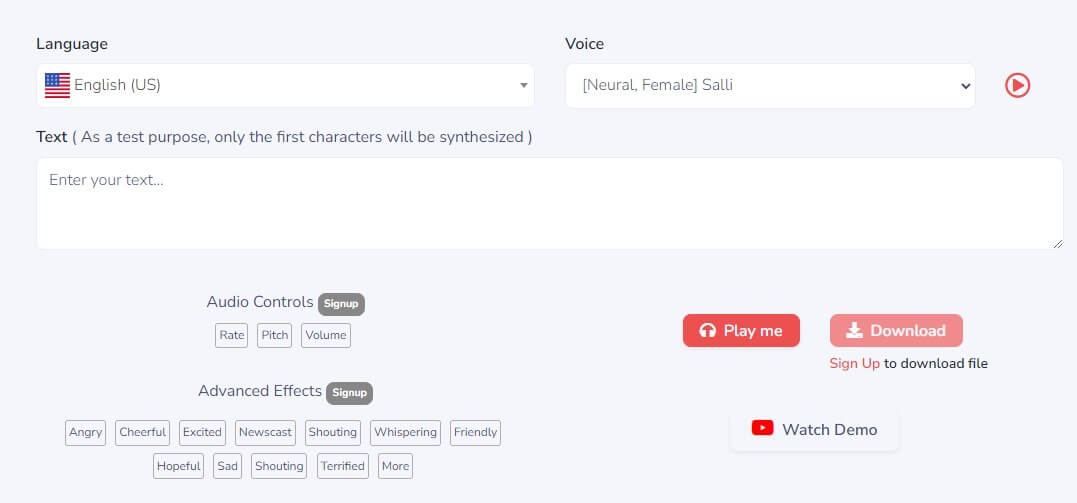 Pros
Organize different languages.

Support for tone selection on premium subscriptions.
Cons
The neutral tone has a very heavy mechanical feel.

Limited voice effects, only support the conversion from female to male or male to female.

A limited character even in the premium plan.
Conclusion
We have reviewed 4 girl voice changers for different devices. However, among the choices, the Wootechy SoundBot stands out as the most recommended voice changer to sound like a girl. With its impressive features and user-friendly interface, the Wootechy SoundBot offers the most authentic voice changing. You can download it for free and get a comprehensive and enjoyable voice-changing experience!